DevNetwork Advisory Boards are composed of industry leaders, visionaries, and technical executives in the software engineering industry. As the destination for the global developer, engineering & IT community, DevNetwork has both the goal and obligation to present the most cutting-edge, innovative, and relevant content at our industry conferences and events. Our Advisory Board members help make that possible.
The AI/ML Advisory Board is a group of experts and industry executives who specialize in topics including: artificial intelligence best practices, machine learning technologies, Bots & Language Processing, Neural Networks, and emerging AI innovations.The AI/ML Advisory Board is a group of experts and industry executives who specialize in topics including: artificial intelligence best practices, machine learning technologies, Bots & Language Processing, Neural Networks, and emerging AI innovations.
All DevNetwork Advisory Boards
AI/ML

Advisory Board Members
Krishna Aerabati is a Director of Software Engineering at Relativity! He is always thinking about humans, machines and how machine intelligence can make it easy for humans dealing with tons of information! As a long time Greater Chicago area resident, he gets to discover eDiscovery industry, engineer products that aims to bring a bit more justice this world every day. He also likes to think if himself as a work-life-balance expert, but his family may disagree! These days, he is volunteering along with eminent members of scientific community organizations towards the goal of address the alarming crisis of Soil Extinction!
Ekrem Aksoy is an AI/ML Researcher. His research interests are Machine Learning, Computer Vision, Optimization and High Performance Computing. He received his PhD from Eskisehir Osmangazi University. He currently works as Senior Software Engineer at GEOTAB Inc.
Alexander is a renowned digital transformation executive, developer and big data expert with more as 30 years experience, author of infinimesh, has multiple board seats in NGOs and serves in his free time as PPMC and committer at Apache Wayang. Before founding databloom Alexander held various tech exec roles in multiple technology focused companies, most notable Cloudera, X, Allianz, e.on and founded multiple startups.
Alexander is currently founder and CEO for Databloom, the Data Mesh company. Alexander operates at the crossroads of data driven enterprises, AI and computer science to deliver solutions that people remember.
Diego has been working for over sixteen years at the intersection of languages and technology to help people and companies communicate in any language. He has built cohesive teams to create, improve, and scale tech products with a deep business impact both at his own start-up tauyou and at TransPerfect. Prior to Language I/O, he worked on cognitive services (language, speech, vision, and decision) at Microsoft.
He holds a PhD and an MS in Electrical Engineering and a Bachelor in Management and Business Administration. He speaks Catalan, Spanish, English, French, and German. Besides languages, he loves running and writing.
Kanwal completed her PhD from Imperial College London in 2007. She has worked in machine learning since, primarily focused on computer vision for healthcare applications. After periods in both academic and industrial research, she moved into startups to be able to commercialise ML research. In 2020 she founded her own startup, MetaLynx, aimed at providing companies with the infrastructure needed to implement their own computer vision systems. Her published research has gained over 1300 citations and she has been on the organising committee of several international conference workshops, including chairing the 1st ICML Workshop on Machine Learning Meets Medical Imaging.
Serial CTO/co-founder of AI/ML companies with several successful exits. Wrote first applied neural networks an embarrassing 30 years ago. Led first enterprise applied NLP product at Microsoft. Adjunct professor at Carnegie Mellon.
About 20+ years of experience in Test Project Delivery, Test Process Consulting, Test Strategy, Test Management and Test Automation Consulting. Lead /managed Testing programs for some of the major European Banking retail customers, Food supply chain management, CRM, Accounting domains and Telecom Customers in the UK, Europe, Asia, Australia and US. Holds a patent in setting of Test Factory models and Dynamic application testing.
Stephen is the CTO for Teradata. He performed his graduate work in computer science at MIT where his Masters and PhD research focused on high-performance computing. He also completed an MBA with joint course and thesis work at the Harvard Business School and the MIT Sloan School of Management. During Barack Obama's first term he was appointed to the Presidential Council of Advisors on Science and Technology where he worked on development of the Big Data strategy for the US government. In 2014 he was ranked as the #4 CTO in the USA out of a pool of 10,000+ CTOs.
Serial Entrepreneur. CTO of a public AI company, Veritone. BS Computer Science from Colorado School of Mines. USC MBA. Ex IBM. Standards author jcp, rfc, oasis. 2 kids and a chocolate lab.
Aaron Burciaga is a renowned Data Scientist, AI Engineer, author and Advisor. Aaron's roles have included Senior Practice Manager for Artificial Intelligence System Integration at Amazon Web Services (AWS), VP Data & AI at ECS Technology, Global Operation Director Analytics & AI at HCL Technologies, VP Data Science & AI at Booz Allen Hamilton, and Global Analytics Lead at Accenture. Aaron was a Marine Corps officer and Iraq war veteran and was the head operations research analyst at the Pentagon, supporting the Marine Corps Headquarters. Aaron is a Forbes contributor, frequently invited keynote and speaker, and Certified Analytics Professional (CAP).
Co-founder/CEO at Emerging Rule, GENIA Latinoamérica & HUBVERY, Felipe has led new companies with a global reach for more than a decade.
He's an MBA from the European Forum of Navarra Business School, specialized in Deep Learning, Blockchain Revolution and Virtual Education.
His ideas, strategies and models have achieved international recognition and led him to be recognized 'Top 30' by the Silicon Valley Innovation and Entrepreneurship Forum (SVIEF). Felipe maintains that, ""True equality means enjoying the same freedoms; these are only achieved by acting and thinking in accordance with the will and inclusion of all the groups conform our society.""
Dr. Soudip Roy Chowdhury is the founder and CEO of Eugenie.ai. Eugenie is on a mission to help manufacturing companies achieve economic and ecological sustainability using AI and IoT. His illustrative career spans over two decades in building enterprise software and AI products for IBM, Rakuten, Fractal.ai, and others. He holds a Ph.D. in machine learning, has co-authored close to 12 international peer-reviewed technical papers and journals, and 4 US patents. Dr. Chowdhury also holds an adjunct faculty position in one of the premier Indian institutes, IIT KGP. He is passionate about building AI products for the greater social good.
An experienced executive with demonstrated ability to lead diverse teams of professionals in a variety of industries and fast paced environments. Strong technical and business qualifications with an impressive track record of 20+ years of experience in strategic planning, business unit development, program management, product engineering and systems implementation.
Proven ability to define robust technical strategy and facilitate corporate success by aligning technology and platforms to enable business goals. Expertise in building and driving high performing teams delivering customer facing digital experiences while maturing engineering practices.
Earned Master's in Business Administration (MBA) from University of Chicago Booth school of Business.
I have over 14 years of software engineering experience primarily in cybersecurity delivering enterprise products to high-security industries such as government, military, and finance. Mainly as a software engineer but have been wearing multiple hats including CISO, UX lead, cloud architect, and product manager. Currently, I focus on evolving our cloud offering for both short term and long term growth. I love to wake up every day for another day of a challenge. I earned my Bachelor's degree in Computer Science from San Francisco State University and master's degree in Master of Information and Data Science at UC Berkeley.
I am now a Sr. Engineering Manager - AI/ML at Cognizant (http://ai.cognizant.com), in the Artificial Intelligence and Analytics Group. I lead the Machine Learning (ML) and Artificial Intelligence (AI) consulting group, which focus on helping Fortune 500 companies in adopting ML and AI. I work on various business problems, which involves applying concepts from ML, AI, Deep Learning, Natural Language Processing, Image Processing, Information Extraction & Retrieval, Search, Data Science, and Big Data. I have successfully delivered industry standard and recognized ML and AI projects.
Director of Product Management for AI/ML at Domino Data Lab. Previous experience in product management at Microsoft Azure ML (leading the team making training more scalable), Salesforce Einstein (leading new product in Conversational AI space), and Apple Siri (Conversational AI).
Maheedhar Gunturu is a seasoned technology executive with over 15+ years of experience in software development with extensive experience in Linux, Big Data, Artificial Intelligence, Internet-of-Things, Cyber Security, 5G and various software ecosystems. Mr. Gunturu also played an active role in open-source working on cutting-edge distributed systems projects like Hadoop, Hbase, Spark, Kafka, Cassandra, OpenCV and PyTorch. Since 2018, Mr. Gunturu has been the Global Head and Director of Partnership & Solutions Engineering of ScyllaDB, an open-source distributed NoSQL system based on the seastar platform.
Deepak Gupta is the Co-Founder and CTO of LoginRadius, a leading customer identity, and access management provider. He is the product visionary who architected and streamlined the LoginRadius CIAM platform from the ground up to scale it globally to serve over a billion user identities worldwide.
Deepak is recognized for translating thinking to action, providing remarkable outcomes by implementing new ideas and concepts that have generated results in a quick span. What he does, leads directly to the strategic application of emerging technologies.
Deepak has authored several books and invented patents within the technology space.
Bernard became Ping CTO following the acquisition of Elastic Beam, where he was founder/CEO. Previously, he was CEO of Atlantis Computing, CEO of Green Border acquired by Google, Chairman of Booshaka acquired by Sprinkler, Chairman of Norskale acquired by Citrix, Chairman of BorderWare acquired by WatchGuard, and Board Member at Sygate Technologies acquired by Symantec. Bernard earned a MS in Engineering Management from Stanford University and a BS in Electrical Engineering from UC Irvine where he was inducted into the Engineering Hall of Fame.
Arthur Hicken is evangelist at Parasoft where he has been involved in automating various software development practices for over 25 years. His popular blog "The Code Curmudgeon" is known for his Hall-of-shame lists covering SQL Injection and IoT vulnerabilities and he has a YouTube channel with videos including "This Week in Cybersecurity". He has worked on projects including database development, the software development lifecycle, application security, functional safety, software safety in industries like automotive, aerospace, and medical. He speaks frequently at conferences on development strategies, compliance, and security best practices. Follow him @codecurmudgeon
Divya Jain is an industry-recognized leader in machine learning and AI, with 20+ years of experience at various startups and Fortune 500 companies. She is currently heading the AI platform engineering at Adobe. Previously, Divya was a research director at Tyco Innovation Garage where she led various deep learning initiatives. She also co-founded a startup, dLoop Inc., which was acquired by Box in 2013. Business Insider recognized her as one of the "22 Most Powerful Women Engineers In The World." Divya is passionate about open-sharing of knowledge and information, and is always working towards bridging technology gaps to further innovation.
Vivek is a data enthusiast and has worked with managing and wrangling data for more than a decade. He is currently developing and managing several petabytes store on Netflix's Machine Learning Platform. Before Netflix, he has worked at Apple, Sumologic, and Amazon in similar roles.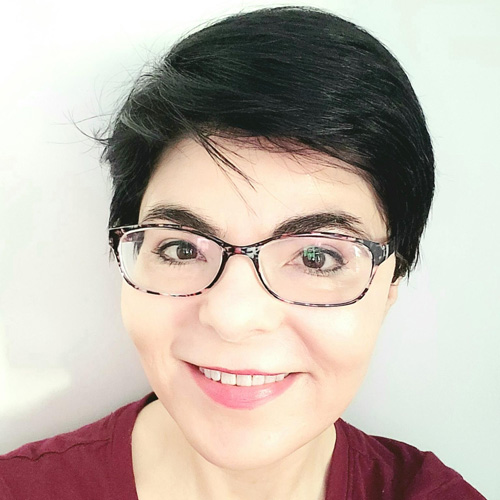 Diana Kelley is Co-Founder and CTO of SecurityCurve and Chief vCISO at SaltCybersecurity. She donates much of her time including serving on the ACM Ethics & Plagiarism Committee, the Executive Board at Cyber Future Foundation and WiCyS, Advisory Board member and Conference Chair - EWF, Cybersecurity Advisor - CompTIA, Advisory Board Chair - WOPLLI, Advisory Council member Bridgewater State University, and RSAC US Program Committee. She is a sought after keynote speaker, the co-author of Practical Cybersecurity Architecture and Cryptographic Libraries for Developers, EWF 2020 Executive of the Year, SCMedia Power Player, Cybersecurity Ventures 100 Fascinating Females Fighting Cybercrime.
Proven record of "getting it done" and delivering successful software on time, within budget and with quantifiable quality. I have successfully built several cross site, multinational, multidisciplinary engineering teams from the ground up. I am equally skilled in strategy, product development, team building, technical leadership, project planning and execution.
Mark Lambert is VP of Strategic Initiatives at Parasoft where he has been focused on helping organizations accelerate the successful delivery of high quality, secure and compliance software since 2004. Mostly recently, he has been applying, and commercializing, Artificial Intelligence (AI) and Machine learning (ML) to improve software quality and address test automation challenges. Lambert has been a speaker at, and written numerous articles for, industry events and media such as SDTimes, DZone, QAFinancial, JavaOne, Software Test & Performance, Embedded World, AgileDevDays and StarEast/StarWest. Lambert earned both his Bachelors and Masters degrees in Computer Science at Manchester University UK.
AI/ML since before it was cool (but still after backprop - Neural Networks Leadership Award, ICNN '95). Nimble Storage Chief Data Scientist. Glassbeam founder. NetApp Senior Engineer. I love attacking new challenges, achieving 90/10, and laying the groundwork for team expansion and product refinement. Mentor, modeler, hacker. Devoted father. Occasional opossum rescuer.
Tal Lev-Ami is Cloudinary's CTO and one of its Co-founders. Tal has extensive professional and academic background in software engineering, software architecture, security and program analysis. Tal's professional background includes being Chief Architect in technology startups Trivnet and Blue Security and founding of Ndivi, a boutique software development company. Tal has a PhD in computer science from Tel-Aviv University. Tal has three children and lives in Modiin, Israel.
Nava is a Developer Advocate for Data Science and MLOps at Redis. She started her career in tech with an R&D Unit in the IDF and later had the good fortune to work with and champion Cloud, Big Data, and DL/ML/AI technologies just as the wave of each of these was starting. Nava is also a mentor at the MassChallenge accelerator and the founder of LerGO—a cloud-based EdTech venture. In her free time she enjoys cycling, 4-ball juggling, and reading fantasy and sci-fi books.
Shannon Lietz is Vice President of Adobe Security. She is ultimately responsible for Adobe's application security, proactive security strategy, penetration testing and vulnerability management. She is an award-winning innovator with decades of experience pursuing advanced security and next generation security solutions. Ms. Lietz has held numerous roles throughout her career with a focus on Offensive Security, Application Security, Cloud Security, DevSecOps, and Threat Intelligence. Previously, she has worked for and consulted with many of the Fortune 500. She holds 41 Cloud Security patents, Co-Chair of ONUG, Start-up Advisor, Community Whisperer, RSA Program Committee, and dedicates time to mentoring and coaching.
Iveta is Principal Data Scientist and AI Ambassador at HPE, with a mission to democratize decision intelligence and safe, reliable AI. She brings a unique combination of deep technical expertise, world-class public-speaking skills, analytics management experience, and the ability to lead organizational change. Iveta has guided more than 50 AI projects and designed HPE's analytics program. She is the HPE Women's Excellence Award Winner and a UN Advisor for AI Ethics.
Ivo is an entrepreneur and angel investor who has a track record in building successful businesses. Currently, Ivo is the CEO/Founder of 24Notion. 24Notion is the first integrated marketing/digital PR & lifestyle agency with a special emphasis on giving back to the global communities. With a broad understanding of the art of non-traditional marketing, new media, communications, and social influence, 24Notion ranked No.14 in Corporate Philanthropy – CSR. As a leader in the entrepreneurship community, She is an advocate and sits on the board of many profit/non-profit organizations that encourage the empowerment of next-generation leaders plus, women in technology. Ivo is passionate about leading, nurturing, and mentoring the next generation, especially young girls, who are aspiring to be in technology. Follow her @MsSonicFlare. LinkedIn bio: https://www.linkedin.com/in/ivolukas
During the last 20 years I have been developing and leading development teams in the AI / DI world based on mathematical models.
Douglas is a data science leader and engineer with a decade of experience in high-volume, low-latency automated decisioning. He has worked with businesses through different periods of growth enjoying the challenges that come with uncertainty. Experienced building data teams and driving organizational change from within. He has a BA in Computer Science from Cambridge University and a PhD from Imperial College. He is the author of numerous technical papers and co-wrote the second edition of the Manning title: "Algorithms of the Intelligent Web." As Director of Data Science for the Trade Desk he currently leads data products and data decisioning.
I have over 23 years of industry experience in engineering, product management and product marketing across companies like Cisco, HPE, Fortinet and Automation Anywhere.
Manish Modh is Founder & CEO, Andromeda 360, Inc. where he is taking to market the A360 AI Delivery Platform. Previously, he was an IBM Distinguished Engineer and CTO for the Multicloud Management Platform for IBM Services. Prior to IBM, he was Founder/CTO of Gravitant, a cloud brokerage company that was acquired by IBM in 2015. He has 30+ software patents and software engineering degrees from Carnegie Mellon and the University of Houston-Clear Lake.
Peter Mountney is CEO of Odin Vision. Odin is an award winning medtech company and a Beauhurst Top UK AI startup. They have developed AI to improve the detection/diagnosis of digestive cancers and recently won an NHS AI Healthcare award for clinical trials of their AI. Peter completed his PhD/post-doctoral work at Imperial College. Before joining Odin, he spent a decade in the medtech industry developing a wide range of AI products. He is a member of the Royal Society Industrial College, a Fellow of Royal Academy of Engineering's Enterprise Hub and held visiting lectureships at Kings College and UCL.
Daniel leads Developer Relations at Snowflake. Previously, he held leadership roles at several companies, including Google and Cisco. In addition, he led and founded multiple startups. Daniel has a bachelor's degree in computer engineering and an MBA, and he is an inventor of three patents.
Maya Mikhailov is the CEO / Founder of SAVVI AI, a Decision automation tool powered by Machine Learning. Before SAVVI, Maya co-founded GPShopper, a mobile SaaS platform acquired by Synchrony (NYSE: SYF) in 2017. At Synchrony, Maya was SVP / GM, leading a new business unit building AI-powered FinTech products.
A featured speaker at CES, Money 2020, Shop.org, CTIA, and other industry conferences, Maya has been highlighted in outlets such as Bloomberg, Forbes, CNBC, Business Insider, and others. She has authored articles for TechCrunch and Quartz. She has also been an Adjunct Professor at NYU, lecturing on mobile technology.
Machine Learning Developer Advocate at Neptune.ai, a community builder with Amazon Web Services (AWS).
He writes Machine Learning Operations (MLOps) technical articles for WhyLabs.
He is a technical reviewer for MLOps books at Packtpub.
Stephen is the lead volunteer and a founding member at AI School Africa.
Martin Ostrovsky founded Repustate to help a toy company keep tabs on their online reputation in the wake of a lead paint scare. Since then, Repustate has grown to help organizations big & small leverage sentiment analysis & semantic understanding of text in over 20 languages to better understand their customers.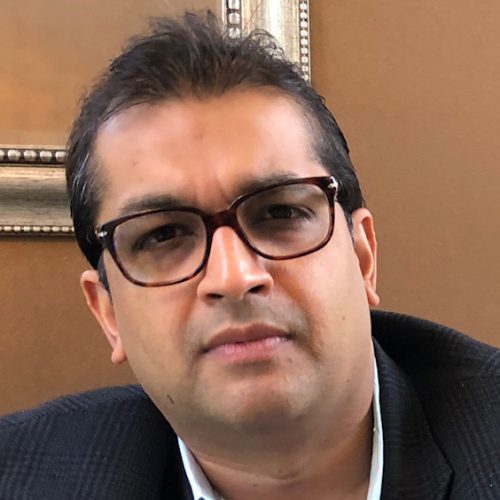 Azmath is an Information Technology Executive with over 25 years of progressive experience across multiple industry sectors. Azmath is highly successful in establishing vision and strategic capability in the marketplace by effectively leveraging emergent technologies such as Cloud Data Modernization, Data Mesh, Data Fabric, Digital Intelligence, Digital Transformation, Data Sciences, Machine Learning and Predictive Analytics.
Azmath with prior "BIG 4" high-performance technology consulting experience, had key responsibilities including help drive value/business initiatives for several large programs and projects across various industries.
Serial entrepreneur with a background in aerospace engineering and machine learning. Victor has professional experience in IoT, Predictive maintenance, Healthcare and e-commerce. Combining an engineering background with a business mindset, Victor enjoys working as CTO with the team at UbiOps to develop a state-of-the-art MLOps solution. Enabling data science teams everywhere to deploy and serve algorithms and build smart applications.
Natalie is an avid learner and question asker, an OpenAI ambassador, a Google Developer Expert for Go, a public speaker and a sailor.
Currently she is heading everything tech related at a Stealth Mode startup, organizing tech conferences (Security, SRE, AI and Go), and the Berlin chapters of the Go and Women Techmakers user groups.
She worked in 4 continents as a Lead Developer Advocate, Engineering Manager, Software and Hardware Engineer, and a Co-Founder of a mobile start-up. In her free time, she is wondering if there is life on Mars.
Mohamed Sayed is the founder & CEO of Heuro Labs. Heuro Labs mission is to help you and your organization tackle complex, data heavy, knowledge rich processes to make sense of your data and unearth the hidden value within it.
Prior to founding Heuro Labs, Mohamed contributed to designing and implementing large scale distributed multi-billion users systems as well as constrained embedded security systems.
Mohamed co-authored the policy brief to the G20 on labor market transformation focusing on AI and its socioeconomic impact.
He enjoys learning and discovering new things, literature, writing, chess, Go.He recently started learning to compose music.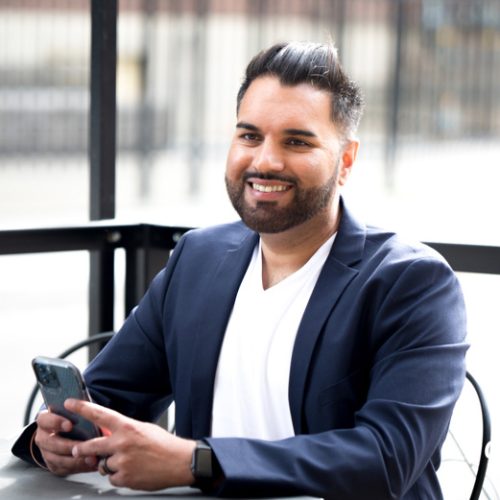 Originally from Sacramento, California and currently based in Winnipeg.
Akshay has worked in solving zero-to-one problems in healthcare using data and ML. Most recently as the CTO of doc.ai, Akshay and his team were the first in the world to crack federated learning on health data both on server and phones, bringing privacy to remote clinical trials. Akshay is also the vice chairman of the IEEE group running decentralized clinical trials where he leads the novel biomarkers workgroup, building new standards for DCTs. Previously, he built the world's first consumer-controlled API for health data exchange at Human API. Currently he runs hotg.ai as the CEO and co-founder.
Akram Sheriff is an IoT Software Engineer/Technologist with the Cisco IoT Engineering team. Akram holds 30+ software patents, both granted / under review by (USPTO), Germany/EU region.
Akram has done cutting edge AI/ML early stage startup work with DL, tinyML along with EDA, fabless semiconductor companies globally.
He specializes on different wireless protocols, IoT software stacks, AI/Machine learning, Enterprise WiFi, IoT architectures, and the Cloud networking domain.
Akram is also a frequent presenter in many Internal Cisco Live, Devnet , APJC SecCon -2020 and external conferences in topics related to AI/ML, Wireless Networking , IOT and Cloud technologies.
Engineering leader with over 13 years of experience building products across big data, conversational AI and financial recommendations. I am currently heading engineering for SoFi Insights, managing teams responsible for Financial insights, Credit score monitoring and ML based user feeds. Led SoFi Insights through a period of substantial growth, exceeding a million users and driving tens of millions of revenue. Skilled at delivering complex technical projects while managing timelines and cross functional expectations. Practice inclusive leadership & intentional talent development while managing high performance teams.
Technology leader and accomplished solutions architect with experience growing high-performing, cross-functional global teams of 200+ engineers. Born innovator with a passion for exploring new ways of tackling complex  problems using scalable AI/ML, hybrid cloud approaches, modern architecture and infrastructure, and blockchain solutions to unlock new growth opportunities for customers. Trusted, solutions-first advisor with a track record of driving digital transformation for customers. Lifelong builder that has overseen the launch of three companies: APIphany (acquired by Microsoft in 2013), Kublr, and Sympli. Advisor to multiple startups. Member of the Forbes Technology Council and DevNet Advisory Council, ML/AI. Stanford University GSB alumni.
John has accumulated extensive expertise in the fields of telecommunications, IoT, AI and ML applications, holography, radiometric sensing, mobility, and payments technology. He has over 35 years of experience in engineering, product development, marketing, business development and public relations in technology fields. Before joining Parallel, John was responsible for marketing and business development for a semiconductor start-up; and was a divisional manager at NEC America where he successfully launched multiple product lines and managed new technology introductions. John holds a Bachelor's degree in Broadcasting from the University of Wisconsin–Platteville.
Robert Statsinger has worked in Application Security and Observability for the past several years. His additional experience includes Application Performance Management and its impact on DevOps, Intelligent Device Management, Enterprise Applications Integration, and developer tools and middleware. Robert holds a Masters Degree in Computer Science from the University of Southern California.
Founder & CEO @openfabricai - the world's first platform that provides straightforward access to AI solutions through the elimination of technical hurdles
Bob is CEO and co-founder of SeMI Technologies, the business created around the open-source vector search engine Weaviate. Besides SeMI and Weaviate. Bob is a frequent speaker on the topics of open source, digital technology, software business, and creativity. He has spoken at around 100 events (including TEDx) on the aforementioned topics in Europe and the US.
Jim, a former Army Artillery Officer, and federal employee is currently UiPath's Evangelist and Public Sector CTO. He served as the Deputy CIO and Services Portfolio Manager at NASA's Shared Services Center (NSSC) and had key IT positions at DISA, the US Missile Defense Agency, and counter-drug task force in Key West. Jim is a Federal Computer Weekly "Federal 100" alumni and runner-up in Government Computer News "DigIT 2017" award for Robotics, Automation, and Unmanned Systems. He holds a Chief Information Officer certification from the National Defense University and a Graduate degree in Telecommunications.
Industrial Analytics is the fusion of manufacturing, production, reliability, integrity, quality, sales and after-market analytics. By combining the skills and experience, we are creating the next level of AI & ML Solutions for our clients at the Schneider Electric AI Hub. My team is responsible for developing the next generation value streams where we are looking at the challenges of the future of our clients and solving it with our Industry Domain Knowledge and Products which form the Schneider DNA.
As Chief Evangelist, Richard brings a keen sense of what is required to build transformational solutions
A former CTO, and Technology VP, Richard brought new technologies to market, and was responsible for strategy, partnerships and product research.
Richard served on Splunk's Technology Advisory Board through their Series A, and more recently co-chaired the ONUG Monitoring & Observability Working Group.
Richard holds three patents, and is considered dangerous with JavaScript.
Dr Shivy Yohanandan is the co-founder and CTO at Xailient: the world's smallest, fastest and most power-efficient AI vision algorithms. He's a neuroscientist-bioengineer with a PhD in AI. He spent 4 years as a research engineer building bionic eyes then 3 years as a research scientist at IBM building brain-machine interfaces that decode brainwaves for controlling robotic arms. During his PhD, he made a breakthrough in neuroscience; discovering for the first time the precise mechanism behind a 600-million-year-old secret on how animals are capable of processing vast amounts of visual information very efficiently.
Tobias Zwingmann is an experienced Data Scientist with a strong business background. He is Co-Founder of the German AI startup RAPYD.AI and helps companies to implement machine learning and AI faster while achieving meaningful value. With over 15 years of professional experience in a corporate setting, he has additionally gained extensive experience in building data science use cases and developing an enterprise-wide data strategy.