DevNetwork
Advisory Board
DevNetwork Advisory Boards are composed of industry leaders, visionaries, and technical executives in the software engineering industry. As the destination for the global developer, engineering & IT community, DevNetwork has both the goal and obligation to present the most cutting-edge, innovative, and relevant content at our industry conferences and events. Our Advisory Board members help make that possible.
Advisory Board members have the opportunity to network with other advisors and to provide their experience and expertise – helping give our global community dynamic and valuable learning experiences. The Boards contribute their insight on proposed speakers & content, judge our annual industry Awards & Hackathons, and participate in the annual VIP Industry Summit at our flagship event, DeveloperWeek.Advisory Board members have the opportunity to network with other advisors and to provide their experience and expertise – helping give our global community dynamic and valuable learning experiences. The Boards contribute their insight on proposed speakers & content, judge our annual industry Awards & Hackathons, and participate in the annual VIP Industry Summit at our flagship event, DeveloperWeek.
All DevNetwork Advisory Boards
DevNetwork

Advisory Board Members
Asanka's goal is to connect humans and technology by helping organizations implement digital transformation programs that result in consumer-driven digital applications. In his current role as the Chief Technology Evangelist, Asanka drives efforts to create, refine, and enhance WSO2's corporate reference architecture and is responsible for spearheading a thought leadership outlook that defines WSO2's corporate reference methodology for development, customer success, and implementation. Working closely with customers, partners, and analysts, he evangelizes WSO2's technology vision. He is also a committer of the Apache Software Foundation. Asanka is a regular speaker at numerous global events, and many tech meetups.
Ismaen Aboubakare is a developer advocate, community leader, and content creator. He is currently the Head of Developer Advocacy at Airkit and is a passionate advocate for low code platforms. With his extensive experience and expertise, he has helped many organizations to leverage low code technology to drive innovation and growth.
Software allrounder with MIT Computer Science Bachelor/ Master's and Duke MBA. Cofounder/COO of company that reached $22M/year in 3 years. Leader for Sales/Product Management and Enterprise Architect at a $3B global ERP corporation. Broad experience with key clients ranging from technical staff to Director and C level executives. Proven ability to tailor communication style and language to the appropriate audience. Played a key role in acquisition of 10 companies. Successful track record with partner relationships, building consortiums and open source communities. Architect and evangelist of an open source development platform that achieved world-wide adoption. Active investor. PaaS/AI
Grayson Adkins is Co-Founder/CEO at Uffizzi, an open engine for creating on-demand test environments in the cloud when you open pull requests or build container images.
With a background in engineering, computer science, and design, Grayson steers product direction at Uffizzi. He is passionate about discovering and building productivity tools that help product teams deliver software better, faster and cheaper. Grayson is particularly interested in tools that disappear into the background and seamlessly integrate into existing workflows.
Prior to Uffizzi, Grayson worked as a researcher in AI and Deep Learning.
Krishna Aerabati is a Director of Software Engineering at Relativity! He is always thinking about humans, machines and how machine intelligence can make it easy for humans dealing with tons of information! As a long time Greater Chicago area resident, he gets to discover eDiscovery industry, engineer products that aims to bring a bit more justice this world every day. He also likes to think if himself as a work-life-balance expert, but his family may disagree! These days, he is volunteering along with eminent members of scientific community organizations towards the goal of address the alarming crisis of Soil Extinction!
Anshu is the CEO and Co-founder of Nimbella, a serverless cloud platform provider. She has over 20 years of experience in the technology industry, building and evangelizing cloud infrastructure products. She served on the BoD of the OpenDaylight Project, Linux Foundation. Prior to Nimbella, she led product teams at four infrastructure startups: Cedexis (acquired by Citrix, 2018), ConteXtream (acquired by Hewlett Packard Enterprise, 2015), Ankeena Networks (acquired by Juniper Networks, 2010), and Speedera Networks (acquired by Akamai, 2005). Anshu holds a B.S. E.E. from IIT/Roorkee, India; M.S. E.E. from Rutgers; and an MBA from the Kellogg Graduate School of Management.
Shubhansha is a successful product executive with 12+ years of experience, a speaker and holds a MS in Computer Science from Carnegie Mellon.
Currently she is the Head of Product at Yelp, leading a global team of product managers responsible for Yelp's user generated content and community. Prior to Yelp, Shubhansha led the consumer logging for MyFitnessPal where she has a patent pending for her recipe-matching algorithm.
Shubhansha believes in a multi dimensional career. She is a keynote speaker at several national & international conferences, a coach for women in product, and her work has been featured in Forbes, Fox.
As a Developer Advocate in the field of Event-Driven Architecture (EDA), Tamimi enjoys educating other people and developers about real-time development and EDA. He also flourishes at exploring innovative ways of integrating Solace technologies with emerging tools, technologies and techniques. Tamimi has an important role in the Developer Relations team at Solace by taking part in virtual events for individual developers and partners alike, frequently presenting or facilitating tutorials and hands-on workshops.
I have over a decade of experience building and leading successful teams that deliver cutting edge products. My previous places of employment span numerous industries, from workforce management to email marketing, to endpoint security.
I have worked at diverse companies and in various environments including startups and am currently at CarGurus.
I have experience in delivering products in the enterprise application space to small businesses by scaling technology teams.I have experience in delivering products in the enterprise application space to small businesses by scaling technology teams that effectively facilitate software development from prototype through hyper-growth curves that enable successful acquisitions.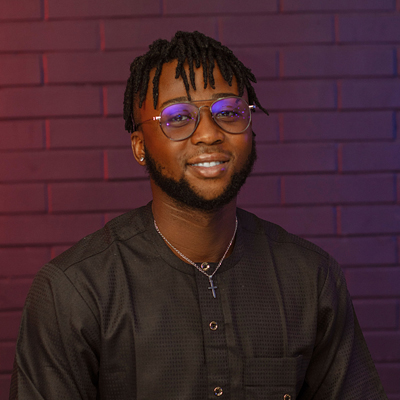 Shedrack Akintayo is a Developer Relations Professional and Technical Writer with over 5+ years of experience in Technology and a track record in Web Engineering, Community Management, and Developer Relations on a global scale. He has given talks/workshops at developer conferences like JS Nation Live 2020, DevRel Asia, DevrelCon, All Things Open among many. He also co-organizes Developer Circles Lagos from Facebook, Open Source Community Africa, and other communities empowering Africa and the world with Technology.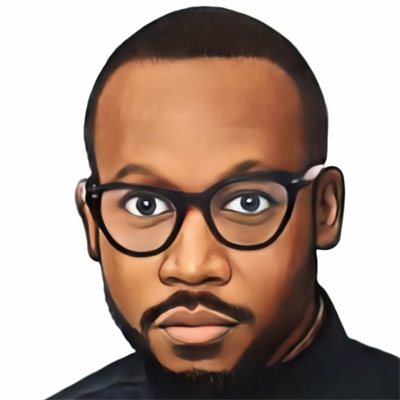 Shola "Slick" Akinrolie is a Software Engineer, Developer Advocate, Digital Creator (YouTuber) and Developer Community Manager, with over 7 years of experience. He is the Founder of Codenovation, a technology-driven platform dedicated to closing the technology-talent gap in Africa and beyond. He has experience in building developer communities with the likes of Google's GDG, Atlassian, JetBrains, Andela, and Codenovation.
His achievements and years of experience are focused on advocating for communities, technologies and products.
He is presently the Program Manager for Global Developer Communities at Turing(turing.com).
Slick loves to associate with people who love making the world a better place.
I'm a passionate entrepreneur, software architecture and developer with goal to transform ideas into products for real life challenges using disruptive technologies.
Eric Allen is a Developer Advocate for Datadog and currently calls Boston home. He's spent time as a consultant, adjunct professor, VP, and individual contributor at companies ranging from a boutique design house to a Fortune 50 financial institution. Other than software, he's also developed a passion for Accessibility, User Experience, Developer Experience, Artificial Intelligence, and interviewing - Eric has lost count, but he's interviewed somewhere around 1,000 developers. When he's not experimenting with TypeScript, he is probably playing with his doggo, Judge; cooking up something vegetarian; enjoying a craft beer; or traveling the world pretending that he's a photographer.
Alexander is a renowned digital transformation executive, developer and big data expert with more as 30 years experience, author of infinimesh, has multiple board seats in NGOs and serves in his free time as PPMC and committer at Apache Wayang. Before founding databloom Alexander held various tech exec roles in multiple technology focused companies, most notable Cloudera, X, Allianz, e.on and founded multiple startups.
Alexander is currently founder and CEO for Databloom, the Data Mesh company. Alexander operates at the crossroads of data driven enterprises, AI and computer science to deliver solutions that people remember.
Shai just finished writing his 3rd book for Apress titled: Practical Debugging at Scale. Cloud Native Debugging in Kubernetes and Production and is already working on the 4th...
Shai is an entrepreneur, author, blogger, open source hacker, speaker, Java rockstar, developer advocate and more. ex-Sun/Oracle guy with 30 years of professional development experience. Shai built Java virtual machines, development tools, mobile phone environments, banking systems, startup/enterprise backends, user interfaces, development frameworks and much more.
Shai speaks at conferences all over the world and shared the stage with luminaries such as James Gosling (father of Java).
Johan is a developer enthusiastic on improving the developer experience. In his view that means that we should find better ways to work, both as individuals, teams and larger groups. He also thinks that the system and api design can enable new ways of working and that these technical decisions will have a big impact on the developer experience and system performance. The continues learning, experimental mindset of Johan and his 20+ years of experience has led him to find new ways of thinking and working and improved his ability to learn of both failed and successful experiments.
CTO and Co-founder of Automate The Planet Ltd, inventor of BELLATRIX Test Automation Framework, author of bestsellers "Design Patterns for High-Quality Automated Tests: Clean Code for Bulletproof Tests" in C# and Java. Nowadays, he directs a team of passionate engineers helping companies succeed with their test automation. Additionally, he consults companies, leads automated testing training series in C# and Java, writes books, and gives conference talks. You can find him on LinkedIn every day.
Dylan is driven by the belief that everyone should be empowered to build wonderful things. They spend their time creating open-source code, documentation, and educational content, all with the aim of improving developer experience.
They are currently focused on making backend web development in Rust more accessible to all developers. You can find them roaming around GitHub and various Discord servers, answering questions and spreading kindness.
Maria is a developer advocate at Kubeshop. She currently works on the Botkube project and the Kubernetes Release team. She creates content and hosts events around Kubernetes. Before diving into developer advocacy role, she worked in computer science education for K-12 students in lower-income communities and worked with the National Society of Black Engineers on their executive board. Maria is passionate about lowering the barrier to entry into continuous delivery and increasing representation for black students in tech.
Edidiong Asikpo is a Senior Developer Advocate, CNCF Ambassador and Technical Content Creator. She is passionate about sharing her knowledge of DevOps through technical articles, videos, and social media.
Edidiong has given over 100+ talks at tech events worldwide and continues to play a significant role in building developer communities in Africa. She is a Certified Kubernetes Application Developer and Open Source contributor.
When she's not doing anything tech-related, she travels across the world, takes beautiful pictures, and analyzes movies.
Ahmad Awais is an award-winning open-source engineer, Vice President of Developer Relations at RapidAPI, Google Developers Expert, Node.js Community Committee Outreach Lead, BGB Member Linux Foundation & OpenAPI, WordPress Core Dev, and ex VP of Engineering WGA.
He has authored various open-source dev tools millions of developers use worldwide, like his Shades of Purple code-theme or the corona-cli. Awais contributed code to NASA's Ingenuity Mars Helicopter mission. "What an awesome example for developers," said Satya Nadella, CEO Microsoft — featuring Awais's contribution to NASA & corona-cli. He's a recognized open-source community leader as one of the 12 featured GitHub Stars.
Anton is AWS Community Hero and helps companies around the globe build solutions using AWS and specializes in infrastructure-as-code, DevOps, and reusable infrastructure components.
He spends much of his time as an open-source contributor on various Terraform & AWS projects, such as Terraform AWS modules (downloaded more than 300 million times), Terraform-best-practices ebook, Doing serverless with Terraform (serverless.tf), Terraform Weekly (weekly.tf), and a few more.
He continuously experiments with technologies and tries to come up with new fresh ideas businesses will ask for soon. One of his latest projects is modules.tf, which aims to improve developer productivity for Terraform users.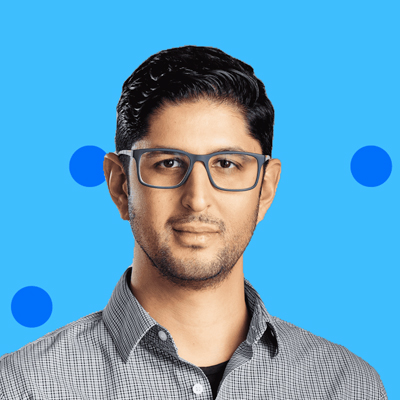 Chief Trouble Maker & head of Kaltura's Special Ops. Executive Vice President, Platform & Growth at Kaltura. I head an SBU charged with paving the way for the Kaltura Tech OEM business and Strategic Initiatives featuring business and tech ninjas tasked with fuelling growth multipliers via new business verticals and products, strategic partnerships and acquisitions. Together we're forging new impactful ways to leverage smart video experiences in every industry. I am passionate about bringing people, ideas and technology together developing early ideas and turning chaos env's into successful business and product initiatives through advocacy, innovation, tech and community.
Monica Bajaj is a seasoned technology executive with vast industry experience leading global, diverse engineering teams. Her expertise spans technology, operations, global expansion, and product launch in areas such as Consumer/Enterprise, Infrastructure, Business Intelligence, DevOps, and Security. She is skilled in building high-performing, secure software systems that can handle millions of users and transactions with a focus on engagement, resiliency, and scalability. Monica has held senior engineering leadership positions at Okta, Workday, Network Appliance, and UKG. She earned a BS and MS in Computer Science from IIT Mumbai, India.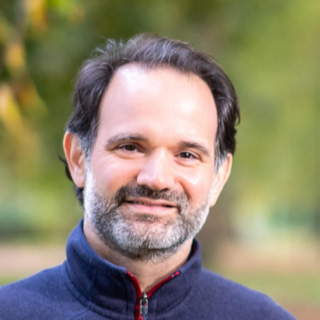 I am an entrepreneur and a software executive with 20 years of experience in both B2B and B2C product areas. I was the co-founder and CTO of Yonja.com, Turkey's largest social network in the mid 2000s, which had a successful exit in 2006. Then, at Google as a senior product manager, I built and delivered multiple products that generated north of $1B revenue for Google. The next 10 years, as the co-founder and CTO, I was responsible for the product development and technology of Qubit. Currently, I am the CEO of Cerbos, and authorization as service product for developers.
Alisha Barretto, co-founder and strategic advisor at DevRel 360°, has worked with nearly 11 startups, contributing to her expertise in tech encompassing marketing, sales, software development, product design, management, and content creation. A passionate mentor, Alisha has transitioned 38+ individuals to product roles and assisted 18+ others in securing employment in tech. Featured in notable publications, Alisha has been dedicated to tech since she began coding at 15.
Tim is a seasoned IT Professional with an inspiring, innovative-thinking reputation. Tim brings a wealth of knowledge and success stories across security solutions, application development, virtual adoption, and infrastructure consulting. Tim is future-focused, leveraging next-gen technologies to exceed client expectations while maximizing productivity to deliver economic value. His previous experience with General Motors, Deloitte & Touché LLP, Price Waterhouse Coopers, Dow Chemical, US Marshal, and the US Marines enable Tim to draw upon 30 years of experience to solve the complex challenges facing large organizations today.
Tim's passions include Robotics, CPU/GPU Competitive Overclocking, Blockchain, Immersive, and Game Development.
Rodrigo is CTO and cofounder of Marvik, a machine learning startup that focuses on computer vision, natural language processing, predictive analytics and data engineering. Marvik was part of 500 Startups immersion programs and works with multiple Fortune 500 clients.
Rodrigo is also an Engineer and has a Tech-MBA. He also is also a MIT Deep Tech Bootcamp alumni.
Helen Beal is a DevOps coach, Chief Ambassador at DevOps Institute and an ambassador for the Continuous Delivery Foundation. She is the Chair of the Value Stream Management Consortium and provides strategic advisory services to DevOps leaders. She is also an analyst at Accelerated Strategies Group. She hosts the Day-to-Day DevOps webinar series for BrightTalk, speaks regularly on DevOps topics, is a DevOps editor for InfoQ and also writes for a number of other online platforms. She regularly appears in TechBeacon's DevOps Top100 lists and was recognized as the Top DevOps Evangelist 2020 in the DevOps Dozen awards.
Pavan is a global DevOps influencer and a guest author at various technology publications. He is currently working as a developer advocate at Harness.
I am a developer advocate at AI21 Labs, where I focus on developing natural language processing solutions. In particular interested in text based tasks, such as creative content generation and paraphrasing. Looking forward to changing the way we write and read with the large language models revolution. I have a M.Sc degree in CS from the Weizmann Institute of Science and B.Sc degree in EE from the Technion (Israel Institute of Technology).
Ori brings more than 16 years of senior-level experience to his role as VP of Product Management at Checkmarx where he oversees the entire AST portfolio, serving thousands of customers worldwide. He is an experienced product leader combining his strong technical and go-to-marketing skills. Ori also managed Checkmarx SAST which is a Gartner and Forrester market-leading solution used by thousands of customers worldwide and has been instrumental in spearheading the flagship Checkmarx One AST Platform
Prior to Checkmarx, he held leadership and engineering positions at Time To Know, HPE, PicApp, and Bezeq.
Jim is a Cloud Advocate focusing on skilling and inspiring developers. He's British, so sounds way smarter than he actually is, and lives in the Pacific North West of the USA. In the past he's lived in 4 continents working as a developer in the mobile, desktop, and scientific space. He's spoken at conferences and events all around the globe, organised meetup groups and communities, and written a book on mobile development.
He also hates and is allergic to cats, but has a 10-year-old daughter who loves cats, so he has 2 cats.
I live in Berlin and work as Community Lead of Conclave at R3. Previously, I was Senior Developer Marketing Manager at Edgeless Systems and HERE Technologies where I was responsible for growing their respective global developer communities. I have more than 10 years of experience in event management and (developer) marketing in the tech industry, including roles as team leader and project manager.
I'm a film nerd who loves to travel, enjoys spicy food, and brews her own beer.
From failing to study medicine ➡️ BSc industrial engineer ➡️ MSc computer scientist.
Life can be strange, so better enjoy it.
I´m sure I do by: 👨🏽‍🍳 Cooking, 👨🏽‍💻 Coding, 🏆 Committing.
Founder of technology companies in different areas: SaaS (Direct Talk, Scup, Hi Platform), software development (Reach Solutions, Ox Tech), infrastructure (DirectB2), marketing (DTM, DirectPerformance). I have gained rich experience scaling these companies, including fundraising, M&A operations and four exits.
The main role I have played during my career has been as a Director of Technology and Product. I have built technology and product teams of 100+ professionals who have created mission-critical SaaS products used by tens of millions of users.
Skilled in agile processes, software development, testing, devops, product management, user experience, cloud computing, strategy, lean startup, innovation, communication, finance
Daniele is the Head of Developer Advocacy at Twitter. He leads a global team that inspires developers to build innovation and find success on the Twitter Developer Platform. Daniele has worked for 10+ years with developers and API platforms and is passionate about helping people grow their apps. He speaks three languages (but we're not counting Javascript).
Currently working as Cloud Solution Architect at Thoughtworks. I have extensively worked on cloud and specially on Azure for a decade now while couple of years with GCP and AWS. As part of consulting role I help fortune 500 enterprise in building Cloud native technologies , cloud strategy , cloud adoption , cloud migration and cloud governance. I enjoy sharing knowledge on cloud native architectures and been conference speaker across multiple global conferences.
I lead the Native Checkout SDK team at PayPal where we ship the PayPal Checkout experience to merchant native apps. As a leader for the native checkout experiences, I am responsible for strategizing and delivering the SDKs by leveraging my mobile experience to compete with various products in the market. I started my career as an Android engineer and evolved my iOS programming skills to advocate for mobile-first experiences to delight users.
Budha is passionate about building a connected and sustainable world through the use of technology based solutions especially APIs, AI/ML, Blockchain, Cloud computing, Data science and IoT.
With a background in computer science, business and marketing, he specialises in enabling the comprehension, communication and adoption of a technology and/or product by putting them in the context of the problems they solve.
As a Product Evangelist at Tyk, he showcases the capabilities of Tyk and how Tyk drives growth and success for users. He regularly speaks at conferences, runs webinars and podcasts, and hosts monthly developer hangouts on all things APIs.
Shlomo's expertise is shifting how global markets and their best practices are being adopted and developed for software delivery. Implementing transformational initiatives that sustain and scale by working with his distinguished engineering team to invent bold new solutions for multi-cloud, DevOps, and DevSecOps. His approach allows teams to develop innovation potential while also enabling continuous deployments to production.
Additionally his team is creating new DevOps products that don't exist anywhere else. Solving complex SDLC equations maturity levels, and tactical roadmaps.
Sangam is working as advocacy manager at Tenable with focus on Cyber resilience can only be achieved through self-healing cloud native infrastructure. also Docker Community Award Winner at Dockercon2020 |. AWS community builder , Okteto / Traefik ambassador & Co-Author of Learn Lightweight Kubernetes with k3s (2019) , Packt Publication & also run CloudNativeFolks community. reach out me @BiradarSangam
Casey has over 15 years of experience as an engineering and product leader in consumer and B2B SaaS, including hyperscale public cloud IaaS, where he helped drive a devops revolution for container infrastructure and continuous delivery. Casey has worked with open source communities throughout his career, and demonstrated continued focus on the delight and simplicity in the tools and systems we build and depend on.
Serial CTO/co-founder of AI/ML companies with several successful exits. Wrote first applied neural networks an embarrassing 30 years ago. Led first enterprise applied NLP product at Microsoft. Adjunct professor at Carnegie Mellon.
About 20+ years of experience in Test Project Delivery, Test Process Consulting, Test Strategy, Test Management and Test Automation Consulting. Lead /managed Testing programs for some of the major European Banking retail customers, Food supply chain management, CRM, Accounting domains and Telecom Customers in the UK, Europe, Asia, Australia and US. Holds a patent in setting of Test Factory models and Dynamic application testing.
Sam currently leads engineering teams at Dare, an energy tech company using the power of data science, analytics, and trading expertise to help the world reach a renewable future, faster. He has worked and consulted on a wide range of energy, high-risk cybersecurity and technical projects with a strong interest in machine learning and biologically inspired systems. Away from technology, he enjoys climbing and time with his partner and dog!
Trey is a seasoned Developer Advocate with extensive experience in software engineering and developer relations. His passion for technology and innovation shines through her ability to bridge the gap between developers and businesses. Trey's unique background as a sommelier and 3D modeler has honed his ability to communicate complex concepts with finesse, making him a valuable asset in the tech community. Adept at fostering collaboration and driving growth, Trey is committed to empowering developers, sharing knowledge, and shaping the future of the industry with creative solutions.
Mighael Botha is a seasoned professional with more than 30 years experience in Information Technology, starting in development and now focusing on architecting multi-vendor solutions in the areas of cloud, IoT and AI.
Today Mighael advice C-suite, architects and developers on the right technologies to use to accelerate business growth and gain a competitive edge. The biggest impact on business today is driven by disruptive technologies like IoT, Cloud, AI, APIs and Blockchain. Mighael meets on a daily basis with key stakeholders to not only advice on technologies to use to accelerate their digital transformation.
Lorinda Brandon is currently the VP of Software Development at BetterCloud, a leading SaaS Management Platform. Before taking this role, she has led teams at Twilio, Capital One, Intuit, RR Donnelley, to name a few. She has also served as co-chair for the OpenAPI Initiative and has evangelized APIs for many years.
Laurent oversees product and business development at CAST AI. Laurent was co-founder and Chief Product and Business Officer at Zenedge (acquired by Oracle), and CEO and co-founder of Viewdle (acquired by Google). He holds degrees from the Cybernetic Institute of Ukraine (Doctorate Honoris Causa), the Wharton School of Business (MBA), and Supélec (M.Sc., Computer Science and Signal processing), among others.
Currently as a Developer Advocate and Product Manager, James leads all strategic and product integrations for Checkmarx – a leader in Application Security Testing Solutions. He comes with fifteen years of software engineering experience in network protocol and kernel development. In his spare time, he volunteers mentoring Computer Science high school students in the Bay Area. He is an active "maker", and his main hobby is following IoT technology and trends.
Serial Entrepreneur. CTO of a public AI company, Veritone. BS Computer Science from Colorado School of Mines. USC MBA. Ex IBM. Standards author jcp, rfc, oasis. 2 kids and a chocolate lab.
Haseeb Budhani is the CEO and co-founder of Rafay Systems, which he co-founded in October of 2017. Prior to Rafay, Haseeb spent at a year at Akamai Technologies as Vice President of Enterprise Strategy. Akamai acquired Haseeb's previous company, Soha Systems, in October 2016. He co-founded Soha in 2013 and served as the company's CEO.
Previously, Haseeb held senior product management, marketing and engineering roles at Personal IT, Citrix Systems, Orbital Data, IP Infusion and Oblix. Haseeb holds an MBA from UC Berkeley's Haas School of Business and a B.S. in Computer Science from the University of Southern California.
Ivan co-founded Codeanywhere, the first cross-platform Cloud IDE, which now has over two million developers worldwide. Alongside this, Ivan founded the largest developer conference in SE Europe called Shift, which was acquired by Infobip - a global communications cloud provider in 2021. Ivan now serves as the Chief Developer Experience Officer at Infobip, running all global developer-facing operations.
Aaron Burciaga is a renowned Data Scientist, AI Engineer, author and Advisor. Aaron's roles have included Senior Practice Manager for Artificial Intelligence System Integration at Amazon Web Services (AWS), VP Data & AI at ECS Technology, Global Operation Director Analytics & AI at HCL Technologies, VP Data Science & AI at Booz Allen Hamilton, and Global Analytics Lead at Accenture. Aaron was a Marine Corps officer and Iraq war veteran and was the head operations research analyst at the Pentagon, supporting the Marine Corps Headquarters. Aaron is a Forbes contributor, frequently invited keynote and speaker, and Certified Analytics Professional (CAP).
As a Developer Advocate and open source maintainer at Umbraco, Emma is a firm believer in the importance of tech communities. She is a keen contributor of code, time and ideas and she is happiest when working with others, helping them to contribute, collaborate and grow.
A .NET developer and Microsoft MVP, Emma spends her free time open water swimming, playing video games with her children and walking the in Danish Countryside with her rescue dog.
Global technology executive experienced in driving change in complex, highly regulated financial environments. Built a reputation as someone who is able to "see around corners," to connect the dots across organizations, internally and externally, and anticipate issues impacting outcomes. Solid technology foundation with the ability to communicate complex concepts into relatable stories that highlight direct benefits to clients and other stakeholders.
Andreea-Bianca Buzea is a web2 FAANG Solutions Architect turned web3 Developer Relations Engineer. With her expertise in developer advocacy, she founded DevRel University, the first program that empowers aspiring professionals to break into the fast-growing field of DevRel. Bianca's passion for web3 technologies and DevRel has taken her to all parts of the world including Germany, Spain, Colombia, and the USA, where she delivers talks at top-tier conferences.
I am a self-taught IT professional with 30 years of experience. My creativity helps me solve problems and develop technologies for everyday tasks. At the beginning of my career, I developed educational games for over 200 students using Delphi. Throughout my career, I have utilized a solid problem-solving mindset and collaborative approach to supporting a variety of applications. I evolved by learning programming languages, including NATURAL and classic ASP, which made me more versatile. Now, as a Developer Advocate and Solution Architect, I keep myself updated and adapt quickly.
Jean-Charles Cabelguen has a PhD in Science from ENSAM ParisTech and 14 years of experience in Research, M&A and in international business development. For him blockchain is more than a technology, it is a strategy. He is Chief of Innovation & Adoption at iExec, a major actor leveraging decentralized technologies like Blockchain and Trusted Execution Environment. Jean-Charles is also the chair of the Trusted Compute working group at Enterprise Ethereum Alliance. That is why he focuses on breakthrough projects in Blockchain, AI, Big Data, Edge computing and IoT.
I'm an entrepreneur and passionate about creating new technologies for developers. I sold my previous startup, Flexycore, to Google in 2012. After working for Google for several years, I left to start ScaleDynamics and create a revolutionary new approach to go-to cloud for JavaScript developers. Our less-code platform is fully managed and available on any cloud.I hold a computer science Ph.D. I have published a total of 78 Patents from different workplaces (ScaleDynamics, Google, FlexyCore, Texas Instruments, INRIA), many research articles, conference publications, talks and roundtables, etc..
Tim Cadenbach is on a mission to help the open-source and developer community grow and learn. After working as a developer, architect, and engineering manager for over 25 years he recently joined DeepL as a developer evangelist to help grow the API community. With WeAreDotnet.io he is creating a new, central platform for the whole .NET Community. Tim is also a Microsoft MVP for developer technologies and recently became a member of the .NET Foundation.
VP of Engineering at Athenian, and former VP of engineering at OutSystems, where he supports and mentors people and technical leaders. Managed engineering organizations from 30 to more than 300. Most of his time is dedicated to empowering the next generation of product and engineering leaders. Experience managing both product and platform teams in rapid-growth environments, scattered across the globe.
Enterprise product expert with years of experience in Cloud, Big Data, and AI/ML Solutions.As a Product Leader, I am committed to improving innovation, competitive intelligence, and market success in a multi-cultural environment.
Eliza is a Developer Advocate at Amity, and a Google developer expert (GDE) for conversational AI. An Android engineer since 2013, and actively involved in the tech communities as a volunteer, organiser, lead, or speaker ever since. In her spare time, she loves travelling, reading, solving puzzles, and taking long walks with her dog.
I'm a developer advocate at Weaviate, the open-source vector database. I have two master's degrees in economics and data science from Florida Atlantic University. As a graduate student, I was part of the NSF-NRT program, where I published a paper on predicting house prices using structured and unstructured text data. As a developer advocate, my role involves a range of tasks designed to engage with and educate the developer community. I write blog posts and technical documentation to explain new features in Weaviate. I also speak at conferences/meetups and create demos to showcase the capabilities of vector databases.
It all began with a Commodore 64 when I was a kid. I have been developing software ever since. Later, I found I had a true interest in managing engineering teams, and in connecting with non-technical audiences. Lately, I have been lucky enough to be part of some of the most thriving companies in the Spanish startup ecosystem, particularly in the geospatial data domain. Currently, I am helping Inspide grow and build a platform to better understand human behavior in both the digital and the real world
Aliza Carpio is Director, Tech Evangelist at Autodesk. She is passionate about developer experience and building inclusive tech communities. She creates strategies and leads product vision and tactics that enable engineers across the globe to work in communities of practice, collaborate in the code as code stewards, work with speed and build with a platform mindset. Previous to Autodesk, she was Principal Tech Evangelist at Intuit where she was Open Source Program Leader and co-founded the Inner Source movement. She is an inventor with over 10 filed patents. In 2019, she co-founded San Diego Design Week.
Gina is a Principal Evangelist for Adobe Experience Cloud with over 20 years experience in technology and marketing. With a proven track record with C-level audiences through story-telling, she help brands translate strategy into technology. An expert in personalization, user experience design, content velocity, A/B/N testing, and real-time Behavioral Targeting optimizations, she helps businesses use analytics-based decision-making to deliver exceptional customer interactions across channels. She has worked with Adobe's largest and most strategic accounts to re-align their business strategies and pivot their marketing directives to become more customer-centric and improve their ROI.
Co-founder/CEO at Emerging Rule, GENIA Latinoamérica & HUBVERY, Felipe has led new companies with a global reach for more than a decade.
He's an MBA from the European Forum of Navarra Business School, specialized in Deep Learning, Blockchain Revolution and Virtual Education.
His ideas, strategies and models have achieved international recognition and led him to be recognized 'Top 30' by the Silicon Valley Innovation and Entrepreneurship Forum (SVIEF). Felipe maintains that, ""True equality means enjoying the same freedoms; these are only achieved by acting and thinking in accordance with the will and inclusion of all the groups conform our society.""
CTO @ Bonitasoft an Open Source software vendor specialized in Business Process Management and Automation
Filip started programming at age 9 and has built stuff for ~30 years, working at the intersection of product, technology, people and operations, comfortably jumping between the strategic 10,000-foot view and day-to-day activities.
Filip loves building products, but even more teams and systems that build great products.
Outside of work, he enjoys spending time with his wife and 3 kids, mountain-biking, skiing and traveling.
I am Unnati, a final year student at IGDTUW, a past MLH Fellow who is currently living in Delhi, India. I am serving as Software Engineer at Zomato. I am an open-source contributor and past LFX Mentee. I have contributed to almost forty-five repositories, such as Layer5, open-horizon, and Public Lab.
I am the founder of CodXCrypt, which is an open-source community guiding people regarding open-source and project ideas.
Dr. Soudip Roy Chowdhury is the founder and CEO of Eugenie.ai. Eugenie is on a mission to help manufacturing companies achieve economic and ecological sustainability using AI and IoT. His illustrative career spans over two decades in building enterprise software and AI products for IBM, Rakuten, Fractal.ai, and others. He holds a Ph.D. in machine learning, has co-authored close to 12 international peer-reviewed technical papers and journals, and 4 US patents. Dr. Chowdhury also holds an adjunct faculty position in one of the premier Indian institutes, IIT KGP. He is passionate about building AI products for the greater social good.
Founder of Cyscale – https://cyscale.com – Cloud Native – Automated Cloud SecurityOWASP Cluj-Napoca Chapter Leader. Cybersecurity enthusiast with over 15 years of experience in the field of information technology, working with Go, Big Data, Python and Linux. I worked as Software Developer at Sophos, Security Engineer at CoSoSys where I developed Endpoint Protector and sensitivity.io. Before Cyscale, I was responsible of the entire Security Department for QiO https://qio.io – Industrial IoT.At CoSoSys, I led the development of its flagship award-winning Data Loss Prevention Solution, Endpoint Protector. I enjoy giving back to the community and riding my motorcycle.
Jeremy is an experienced Product leader of over 12 years with a proven track record of building and monetizing platforms such as Box and Tradeshift. He has managed and expanded developer platforms to communities of tens of thousands of developers, executed on high profile integrations promoted by Salesforce and Google, and established key components in paths to monetization. While focused on Product, Jeremy has managed and grown several successful developer communities and Developer Relations teams.
Jeremy is a mentor to top-tier startup accelerators such as Alchemist and Techstars, and advises developer-focused startups such as Moesif (API intelligence) and OpenChannel.io (framework for app marketplaces). He is currently the Director of Product, APIs at Deserve.
A 25-year IT veteran, with a career spanning virtualisation engineering, consulting, and IT executive management, Neil is the co-founder and CEO of Portainer.io, a container management platform for Docker and Kubernetes.
Neil has a talent for being able to span the divide between engineering and management and can provide engineering a voice at the top table.
Neil is a natural engineer and is constantly looking at ways to make technology easier to use with the aim to reduce the cognitive load of engineering teams.
Neil is based in New Zealand, but travels to the US frequently.
Jessica is a Developer Advocate at LaunchDarkly, where she speaks about change and writes about the human implications of engineering decisions. She writes for a selection of tech publications and works as a co-organiser of DevOpsDays London and the regular meetup group DevSecOps London Gathering. She also works with Coding Black Females to improve equal and equitable representation within the technology industry.
Ian Crosby is the CTO at Container Solutions, helping companies through their Cloud Native transformations. With a long background in software development across a wide variety of industries, Ian is passionate about helping organizations solve challenges, be they technical or cultural. His focus is on the intersection of cloud native technologies, and the real world problems they are looking to solve.
DeveloperSteve comes from a strong background as a developer, with over 20 years industry experience he has worked with companies, startups and not for-profits of all sizes.
DeveloperSteve has worked closely with developer communities as a Tech Evangelist and Advocate to develop and nurture the healthy developer and start-up culture that continues to flourish. With a passion for sharing knowledge DeveloperSteve is an established international speaker and loves geeking out with people everywhere.
As a Tech Evangelist and Advocate he has represented and worked with global companies such as Snyk, IBM, PayPal, Braintree, Xero, Telstra, Nginx, Gitlab and more.
Entrepreneurial and driven chief executive, with 20 years of leading industry expertise in growing companies in domestic and international marketplaces. Building world-class technology management, product development, and fiscally responsible teams. History of breaking into and establishing new markets, increasing sales, and growing the bottom line while spearheading operational improvements to drive productivity and reduce costs.
Vasilis Danias is the co-founder & CEO of Bitloops.
He has a strong interest in software engineering and software architecture and is the main proponent of the Picoservices Architecture. He holds a B.Eng. with honours in Artificial Intelligence & Software Engineering from the University of Edinburgh and an MBA from HEC Paris.
Previously he was the General Manager of Beat (leading Greek ride-hailer) and has worked in operations at Uber in Athens and Singapore, as a consultant at Accenture, as an analyst at UBS Investment Bank as well as in various startups in Greece and the UK.
As Chief Technologist @ Devada, Jesse is responsible for guiding the strategic direction of the AnswerHub product and helping customers build the world's largest, most engaging developer communities for companies like IBM, Amazon, SAP, Pixar, Epic Games, and more. Jesse has been building enterprise software product and engineering teams for over 20 years, and is a respected executive, author, speaker, and coach. Jesse serves as a software industry advisor, and prior to joining Devada, Jesse helped develop the first data access for Java and served as an expert and innovator on industry data standards including JDBC, ODBC, and ANSI SQL.
Rob has been building software since the last Millennium. He has led the development in variety of technical and product roles, before joining ConsenSys in 2017. He is currently the Global CTO of ConsenSys Software, and helping the team of over 500 build the software that is empowering the decentralized future. He is helping the team to scale and grow, and helping to identify the right tools and practices to ensure we are able to do so.
Derk-Jan de Grood works as agile transition coach for Squerist. He wrote several successful books and frequently publishes articles and columns for the major magazines. In 2014 he won the EuroSTAR testing excellence award. In 2021 he published "the waves of Agile" a book on agile transformations and delivering value in complex organizations. Derk-Jan is an experienced trainer, workshop host and a regular (keynote) speaker at conferences like Agile Business Day Venice, XP Days Copenhagen, Selenium Days New Zealand, The Development Conference Brazil, and the Agile Testing Days and STAR conferences in Europe and America.
Wim Decoutere started a testing career at CTG Belgium over 15 years ago and has been testing at a number of companies ever since.. He's passionate about teaching and feels at home when standing in front of a classroom. That's why he became a full-time trainer, coaching and teaching about the wonderful world of testing but also ISTQB, IREB, IQBBA, test design techniques, soft skills, etc… As a veteran youth instructor with a passion for learning theories and people management, Wim is constantly looking for new ideas to improve his own performance and that of the entire team.
Jayson leads Developer Relations for Dolby.io, the developer platform for the APIs of sight and sound. The Developer Advocates on his team are passionate about helping engineers create spectacular media experiences.
Jayson has spent 20 years in software development building tools and systems at respected companies across different industries such as The MathWorks, DreamWorks Animation, Rackspace, and General Electric.
Julien Delange is the founder and CEO of Codiga, a platform that makes developers more productive. Before starting Codiga, Julien was tech lead at Twitter and Amazon Web Services. He was also a Senior Member of the Technical Staff at the Carnegie Mellon Software Engineering Institute and a Software Engineer at the European Space Agency. Julien is the author of the book Technical Debt in Practice published by MIT Press.
Thomas Desmond is a Developer Advocate at Sitecore. His focus is on frontend web technologies like Next.js, React, & Angular. He enjoys helping others and seeing them succeed. Thomas also brings along the experience of being a University Instructor for 3 years and producing multiple online technical video courses for Thinkster.io. Thomas Desmond can be reached directly on Twitter @ThomasJDesmond or his personal website TheTomBomb.com.
Roy is an entrepreneur, speaker and author from The Netherlands and, in his own words, 'wants to make the world a better place through tech'. He has been giving talks and training to developers worldwide on technologies like GraphQL, React and TypeScript. Most recently he wrote the book Fullstack GraphQL.
API enthusiast, author and speaker.
Johannes Dienst is Developer Advocate at askui. His focus is on automation, documentation, and software quality.
I started my career off as a developer at Ping Identity, but I love to learn! And, my never-ending curiosity brought me to Marketing where I led the Developer Advocacy program. I loved interacting with devs in the community! Now, I'm a part of the Product Management organization with a focus on experiences which has allowed me to learn more broadly about technical users. Along the way, I've continued to learn by coding in my spare time in a variety of areas. I love meeting new people, sharing knowledge, philosophizing, and discovering new technologies!
April is a process automation pro and collaboration tool enthusiast. She's a woman who codes, but is passionate about teaching others to build apps and automation with zero code. She feels very fortunate to have a job where she can make that happen every day as the Power Platform Advocate Team Lead at Microsoft.
Founder and CEO at Devprime (https://devprime.io) - Accelerate the development of high-code software, backend, event-driven APIs and Microservices. I'm a software strategist, technologist, book author, speaker and Microsoft MVP.
Marc is the Chief Operations Officer at Scopeweb which works at scale with SME's, growing startups, and established corporate sized entities to provide effective digital exposure while also building profitable websites and applications. Previously, he was a strategy consultant specializing in strategy and M&A finance operations. He graduated from Columbia University with a BA in economics and has experience working at a venture capital fund where he explored Series B+ technology and media startups with a consumer focus.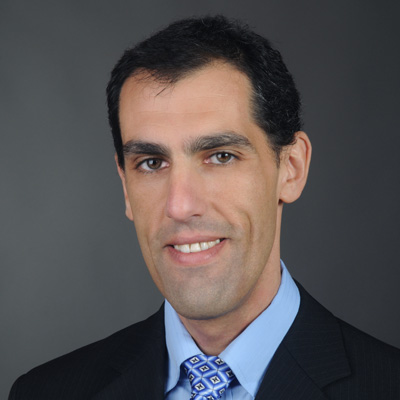 CEO of Telco Systems, a WW leader in Edge Computing and business connectivity technology. Ariel is also serving as the COO of BATM (LSE:BVC). In previous roles, headed Amdocs Product Group Venture Investments and Products M&A unit, headed Amdocs corporate competitive strategy unit and was the General Manager of the Service Fulfillment Product Business Unit.A software engineer education and an EMBA graduate of the Kellogg Recanati School of Management (Northwestern University & Tel-Aviv University)
Mason is currently the Lead Developer Advocate at Gretel where he specializes in synthetic data, data privacy, and Python. Prior to his role at Gretel, he was a Developer Advocate at DigitalOcean and an SRE helping build and maintain a highly available hybrid multi-cloud PaaS. He is an avid programmer, speaker, educator, and writer. He is an organizer of PyTexas, President of the PyTexas Foundation, and actively contributes to open source projects. In his spare time, he enjoys reading, camping, kayaking, and exploring new places.
Developer advocate and a member of the Open Policy Agent team at Styra with a long background in software development, security and identity systems in primarily distributed environments. Interested in organizational structures and problems as much as he is in technical challenges. When not in front of his computer he enjoys watching football, cooking and Belgian beers.
Christoph Engelbert is a developer by heart, with strong bonds to the open source world. As a seasoned speaker on international conferences, he loves to share his experience and ideas, especially in the areas of scalable system architectures and back-end technologies, as well as all things programming languages.
Werner Eriksen has spent most of his career building next generation technologies in the mobile industry. Werner started his career at Ericsson, spending more than a decade as a developer and systems architect on ATM, VoIP and IMS. As VP of Engineering at Telio, he discovered the power of open source tools when combined with focused engineering teams. During his tenure at Telenor he built the foundations for the team that later spun out and became Working Group Two.
Mats are CEO and Senior Consultant with more than 30 years of experience in the telecoms & cloud sector. His contributions span systems engineering, research, service development, and product and business management.
Mats are currently the CEO and co-founder of Arctos Labs – a company that develops ground-breaking cloud and edge optimization technologies and solutions.
Prior to the company's journey on optimization, they conducted Research & Development assignments on 5G development for large global vendors and operators. In that role, Mats has been leading the development of service orchestration projects as well as embedded SW architectures.
Grace Erixon is a Developer Advocate at WP Engine focused on headless WordPress development and frontend JavaScript frameworks. She also serves on the Board of Directors for Mystery Code Society, a local non-profit that champions gender equity in tech. When she's not working, you can find her teaching fitness classes at the Y, thrift shopping, or playing with her cat, Mandy. Connect on Twitter @GraceErixon or go to graceerixon.com for more information.
During the past 10 years I've been a full time entrepreneur, structuring and managing IT cyber-physical projects through agile iteration methods, open innovation and continuous learning, in public, private and NGO sectors. In this time, I've also helped other fellow entrepreneurs to take their ideas to market, as a Senior Advisor.
I'm mostly recognized for creating Loto Punto, a kiosk system for micropayment automation, which provides a safer, faster and easier experience in banking, retail and government. Featured in Shark Tank 2023 (see: https://vimeo.com/800168904)
Business Manager and Data Science Specialist. M.S. in Computer Science at Georgia Tech (exp. 2023).
Sara Faatz leads the Technology Community Relations team at Progress. She is responsible for developer relations, community and influencer programs, strategic awareness programs and producing DevReach – the premier developer event in central and eastern Europe. She has spent the majority of her career in the developer space building community, producing events, creating marketing programs, and more. When she's not working, she likes diving with sharks, running, and watching hockey.
Sean Falconer is Head of Developer Relations at Skyflow. Sean spends his time building, writing, speaking, and connecting with communities about engineering and data privacy. He has a wide range of interests and expertise, including full stack development, developer experience, and API design. Prior to Skyflow, Sean led developer relations for Google's Business Communications product suite and was CTO and founder of a startup focused on mobile hiring tools. You can connect with Sean on Twitter @seanfalconer
Aaron leads a team of developer evangelists who connect products and data with relevant stories to raise awareness, educate and inspire developers around the world with location-based problem solving tools.
He is passionate about advocacy and outreach as a means to inform product and technology roadmaps by giving customers a voice, and looks at ways to apply technology strategically to increase business results.
In his spare time he enjoys all forms of cycling and building things.
Viktor Farcic is a Developer Advocate at Upbound, a member of the Google Developer Experts, CDF Ambassadors, and Docker Captains groups, and a published author.
His big passions are DevOps, GitOps, Microservices, Continuous Integration, Delivery and Deployment (CI/CD), and Test-Driven Development (TDD).
He often speaks at community gatherings and conferences.
He is a host of the YouTube channel DevOps Toolkit and a co-host of DevOps Paradox. He published The DevOps Toolkit Series and Test-Driven Java Development.
Dr. Soodeh Farokhi is a tech entrepreneur, a customer-centric product leader, and strategic executive with exponential experience in building product startups, defining a visionary but yet practical business model, adopting technologies that accelerate the growth, building a software product from the ground up, defining and executing the steps to pass the product-market-fit stage, building and managing strategic product and marketing roadmaps, building a winning team, building tier-1 strategic partnerships that accelerate the growth, and bringing the revenue to the company with a scalable pricing model. She is a working mom, startups advisor, mentor, board member, and D&I advocate.
Anthony is the Senior Director of Engineering for Multiplayer Game Servers at EA. In this role he oversees the product direction, development and operations of their game server management and orchestration systems.
As the director of the global Salesforce developer engagement, Christie seeks to engage and elevate the developer community internally and externally, as well as work directly with them to understand their challenges, concerns, wins, and their inspiration. She creates and streamlines infrastructure to bring the developer community, the Developer Relations team and the product teams closer together for impactful collaboration. A certified community manager and multiple-award winning marketer, Christie believes in good code, community and equality.
Reuben is a serial entrepreneur and lifelong technologist. As CTO at ExecVision, which was acquired in 2022, he helped create the Conversation Intelligence category. He is currently focused on fractional CTO startup consulting via 4rc.io, and bootstrapping several micro-saas projects.
Stephen is Head of Developer Relations for Chainlink Labs. Stephen works to solve real world problems faced by developers and businesses, and to represent the needs of the community.
With 20 years in the Software Development industry, Stephen has served as an executive technologist, consultant, and entrepreneur in several organizations.
Stephen applies deep technical knowledge and business acumen to accelerate software development. As an avid fan of wearables and the decentralized internet, he frequently collaborates with businesses and developers in the community.
Alan Flower is SVP for Cloud Native at HCL Technologies, and heads the HCL Cloud Native Labs & Advisory Services. A successful entrepreneur and technologist, Alan is deeply passionate about using technology to support the transformation of business and driving the creation of innovative products and services.
Jeff is Head of Product Engineering at Redgate. He leads continuous improvement across engineering and is responsible for setting the technical strategy and maintaining a focus on the trends that shape our industry. He works closely with everyone in development to create an environment that creates a culture of continuous improvement.
Matt leads the Amazon business globally for TD SYNNEX, a $60B technology distributor and solutions aggregator. In this role, Matt helps SaaS companies and Systems Integrators work more effectively with Amazon and the AWS platform in 100+ countries worldwide. Matt is the Host of House of Genius Austin and was previously CEO of Kleeen Software, CRO of Oculus360 and VP of Business Development for Liquibase. As Fortune 100 global leader with the perspective of an early-stage startup exec, Matt brings great understanding of the focus areas and resources companies should be developing at each stage in their growth.
2x founder in the telecom space, currently building the Payment API rails for micro payment with mobile carriers around the world. Originally from Miami, moved to Barcelona and now i´m back and forth between both cities. Hobbies include basketball, fishing, traveling and reading. Love everything startup related, passionated about developer communities and APIs. Married, father of an 8yr old daughter and looking to help out with other founders alike from my experience.
I am passionate about product and design. I am empathic and user curious. People pay me for my fantastical imagination, creativity, my leadership, and positive attitude. I create, influence and improve end-to-end experiences. I help companies expand and grow by building top-shelf product and design teams that deliver a simple message with a simple experience. I will find market segmentation to build go-to-market strategies for market dominance. I have over 15 years of product and development experience, specializing in DevOps and AI, building products and strategies for complex problems, that enable digital transformations,and continuous innovaton for businesses of the world.
Developer Advocate with 15+ years experience consulting for many different customers, in a wide range of contexts (such as telecoms, banking, insurances, large retail and public sector). Usually working on Java/Java EE and Spring technologies, but with focused interests like Rich Internet Applications, Testing, CI/CD and DevOps. Also double as a trainer and triples as a book author.
Karthik Gaekwad is a veteran engineer who enjoys learning and building software and software products using cloud and container technologies. He has worked in large enterprises and startups, including Oracle, Signal Sciences, StackEngine, Verica, and currently works at Google crafting better developer experiences for users.
Karthik lives in Austin, Texas, with his family. He believes in building communities and runs meetups and conferences in the city. He's on the organizing committee for several groups, including Devopsdays Austin, CloudAustin, Container Days, and All Day Devops, and is an accomplished author for LinkedIn Learning. You can find Karthik on Twitter @iteration1.
Dan is the Co-Founder and Chief Open Source Officer at Codefresh. His work in open source includes being an Argo Maintainer, and co-chair of the GitOps Working Group. As a technology leader with a background in full-stack engineering, evangelism, and communications, he led Codefresh's go-to-market strategy and now leads open source strategy. You can follow him at twitter.com/todaywasawesome
Philip is a seasoned systems, devops, and cybersecurity professional that has aided in the development, growth, and security of many organizations, small to enterprise.
Currently, Philip is leading the engineering organization of a boutique cybersecurity consulting firm based in Los Angeles, CA.
Omri is the co-founder and CEO of Aserto, which provides a developer API and platform for application and API authorization. Omri has spent over 30 years leading DevTech products, including .NET, Azure, SQL Server, OpenStack, Cloud Foundry, and Puppet.
While at Microsoft, Omri co-founded the ADO.NET team, was the General Manager of the Microsoft Application Server, and the GM of the Azure AppFabric and Access Control services.
At HPE, Omri was the VP/GM of the HP Cloud division, leading product and engineering for OpenStack and Cloud Foundry, and served on the CF board.
Omri was also the CPO of Puppet.
Rajoshi is the co-founder & COO of Hasura, a company that provides an instant unified GraphQL API to accelerate data access and development of modern apps and APIs. Prior to starting Hasura, Rajoshi ran a technology consulting firm that focussed on helping companies move from monoliths to microservice architectures. In her prior life she was a bioinformatics researcher who has been published in Nature.
Veteran in the mobile industry, developing platforms bringing developers and the telecom world together for 20+ years. At EMnify Martin revolutionised mobile core infrastructure by building the first cloud-native super network purposed built for the internet of things. His main mission is the democratisation of cellular connectivity and giving it with an API-first approach into the hands of developers as "Connectivity as Code".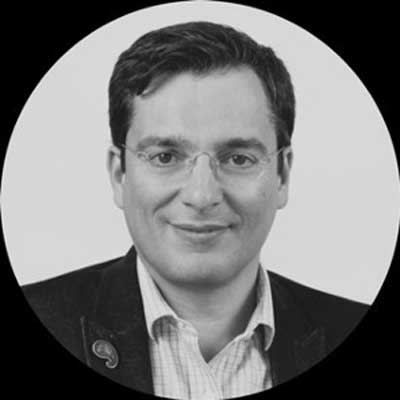 Co-founder & CPO
Laurent oversees product and business development at CAST AI. Laurent was co-founder and Chief Product and Business Officer at Zenedge (acquired by Oracle), and CEO and co-founder of Viewdle (acquired by Google). He holds degrees from the Cybernetic Institute of Ukraine (Doctorate Honoris Causa), the Wharton School of Business (MBA), and Supélec (M.Sc., Computer Science and Signal processing), among others.
Ray is a versatilist having worn many hats over the years. He has written software, built hardware, produced marketing campaigns, written copy, lead teams, built organizations, earned a MBA, ran wires, loaded trucks, and made coffee. His technology experience covers wearable embedded devices like smart jewelry up to cloud systems that support global infrastructures. He shares the belief that making software is a craft practiced by professionals and strongly advocates the continuing development of engineers in every organization he has lead.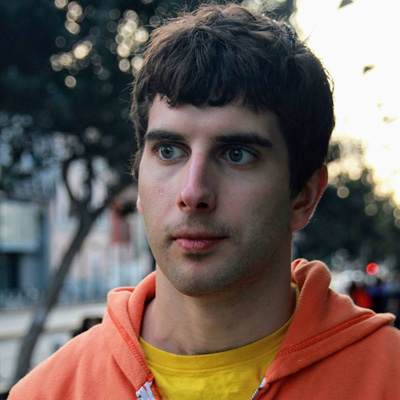 Derric is the Co-Founder and CEO of Moesif, an API Analytics platform, based in San Francisco, CA.
Facundo is a Developer Relations Engineer at Storyblok. From Buenos Aires, Argentina, he has more than 15 years of experience in software development. He graduated as a Systems Engineer. He loves engaging with the dev community, speaking at events and conferences, and creating and sharing content. He is one of the organizers of React Buenos Aires, the biggest React community in Argentina. He has been selected Prisma Ambassador, Auth0 Ambassador, and Cloudinary Media Developer Expert.
- Former full-stack software engineer (still writing code, sometimes)
- Executive experience in startups, having led product and engineering teams
- 1x successful exit two startups ago
- Experience in product strategy, roadmap development, and shipping software products from ideation to MVP to PMF
- Scaled teams at various stages of growth (4 to 10, 20 to 40 and 50 to 85)
- Super enthusiastic about the potential of AI and what it will bring to the future.
My expertise lies in distributed systems, networking, and security. I have over 15 years of working experience in these areas. Currently, I am functioning as CTO at D2iQ where I am mainly focused on building a smart cloud-native platform that could automate much of the operational aspect of maintaining modern days micro-service-based applications.
I have over 14 years of software engineering experience primarily in cybersecurity delivering enterprise products to high-security industries such as government, military, and finance. Mainly as a software engineer but have been wearing multiple hats including CISO, UX lead, cloud architect, and product manager. Currently, I focus on evolving our cloud offering for both short term and long term growth. I love to wake up every day for another day of a challenge. I earned my Bachelor's degree in Computer Science from San Francisco State University and master's degree in Master of Information and Data Science at UC Berkeley.
A self driven technology strategist with a track record for delivering digital transformation programmes for large scale Enterprises facilitating competitive growth and success. Championing innovation through adoption of next generation technology consumed as services.
An experienced leader who drives technology adoption at an accelerated rate. Placing customer first values whilst establishing a robust collaborative partnership to deliver exceptional all round customer experience. More details https://www.linkedin.com/in/john-gonsalves-61b3019/
Technology and business development executive with a global perspective. More than 20 years of experience in Technology and Startups. Skillsets around business development with large B2B clients, communication, negotiation, strategy & execution, marketing and alliances development. Deep expertise on Nearshoring Software Development.
With more than 20 years of experience in software development, has been part, lead, and developed projects for Banking, Insurance, Defense and Sea & ground transportation business. Now holds the position of Developer Advocate at AxonIQ.
Aside from software development, he is also dedicated to training: former Spring Certified instructor, he delivers the JavaSpecialists Master courses for advanced Java topics in Spain.
Active member in the Java community, @MadridJUG co-organizer, regular speaker and has been involved in organizing conferences like the first 2 editions of Codemotion Spain or Lambda World in Cadiz -Spain-
David is a JavaChampion since January 2020.
Daniel is a software and cloud industry veteran of over 25 years. His currently the CTO at Delphix, the leader in Data for DevOps. Previously at Delphix, Daniel lead a variety of departments, including BD, Product Management, Marketing, and Advanced Engineering. Over his career, he has led product groups at a variety of leading technology firms including Symantec, NeXT, Apple, Sun Microsystems, NetDynamics, and Rockwell International's AI labs.
Ben is a second career developer who previously spent a decade in the fields of adult education, community organizing, and non-profit management. He works as a senior developer advocate at Parity Technologies by day and experiments with open source projects at night. He writes regularly on the intersection of community development and tech.
Originally from Southern California and a long-time resident of New York City, Ben now resides near Tel Aviv.
Philip Griffiths is VP for Global Business Development and Partnerships at NetFoundry and regularly speaks at events from DevOps to IoT to Cyber Security. Prior to this, he worked for Atos IT Services in various roles working with C-suit executives to realise their digital transformation. He lives in Cambridge with his wife and two daughters.
Maheedhar Gunturu is a seasoned technology executive with over 15+ years of experience in software development with extensive experience in Linux, Big Data, Artificial Intelligence, Internet-of-Things, Cyber Security, 5G and various software ecosystems. Mr. Gunturu also played an active role in open-source working on cutting-edge distributed systems projects like Hadoop, Hbase, Spark, Kafka, Cassandra, OpenCV and PyTorch. Since 2018, Mr. Gunturu has been the Global Head and Director of Partnership & Solutions Engineering of ScyllaDB, an open-source distributed NoSQL system based on the seastar platform.
Anurag is an entrepreneur and software product engineer working on challenges in Observability at Calyptia. In the past, Anurag has worked at Elastic, Treasure Data, and Azure across cloud and open-source product lines.
Deepak Gupta is the Co-Founder and CTO of LoginRadius, a leading customer identity, and access management provider. He is the product visionary who architected and streamlined the LoginRadius CIAM platform from the ground up to scale it globally to serve over a billion user identities worldwide.
Deepak is recognized for translating thinking to action, providing remarkable outcomes by implementing new ideas and concepts that have generated results in a quick span. What he does, leads directly to the strategic application of emerging technologies.
Deepak has authored several books and invented patents within the technology space.
Nikhil Gupta is a successful serial entrepreneur with more than 25 years of experience. Prior to founding ArmorCode, Nikhil was CEO and Co-founder of Avid Secure which was acquired by Sophos. Avid Secure built a marketing-led AI-powered multi-cloud security and compliance platform. Nikhil has held several leadership positions in VMWare, Cisco, ForeScout, Ericsson (joined through the acquisition of Entrisphere), Alcatel, And Bell Labs. Nikhil holds an MBA from Columbia Business School and BS and MS in Computer Science.
Shreya Gupta is a Developer Advocate for Courier and the Founder of Bit Project. She is a serverless enthusiast, lowkey loves acting, and is crazy about boba.
Technical founder at Cutover, Techstars Alumni. Pragmatic problem solver and early adopter of Mobile and Cloud. Always keen to help deliver a good solution today rather than a perfect solution tomorrow and then iterate from there
Director of Product Management for AI/ML at Domino Data Lab. Previous experience in product management at Microsoft Azure ML (leading the team making training more scalable), Salesforce Einstein (leading new product in Conversational AI space), and Apple Siri (Conversational AI).
Michael is the Co-Founder and CTO of Aspecto. After serving as a software developer in an elite unit in the Israeli Intelligence branch, Michael worked with a few startups on building and scaling their microservices infrastructure. Prior to co-founding Aspecto, he was the Chief Architect at Playbuzz. In his free time, Michael also lectures and conducts workshops on microservices at conferences.
Tom is the founder and CEO of Svix, the enterprise ready webhooks service, which is backed by Y Combinator, Aleph, and founders and CTOs of companies such as Github, PagerDuty, Segment, and Lookout.
He has previously led teams at both the Israeli intelligence corps and Samsung, and has been an active open source contributor and maintainer for over a decade.
PJ is the founder of DevRelate.io and a board member of Open Sourcing Mental Health (OSMHhelp.org). He is an organizer of DevOps Days Buffalo, CodeDaze, and ElixirDaze. Additionally, PJ is a developer, writer, speaker, and musician. He is known to travel the world speaking about programming and the way people think and interact. He is also known for wearing hats.
George is a distributed systems expert and a hands-on engineering leader with focus on delivering B2B cloud services at scale. He is the Director of Cloud Platform Engineering at Citrix, coming from a DevOps background, he focuses on implementing SRE at enterprise scale working with cloud native technologies. He has been organizing the Athens Cloud Computing Meetup since 2016 and the Athens Hashicorp User Group. Most recently, he has been a speaker at global events like Hashiconf, DeveloperWeek, Voxxed Days, and more, focusing on reliability engineering, agile leadership, scaling engineering teams, and entrepreneurship
Bernard became Ping CTO following the acquisition of Elastic Beam, where he was founder/CEO. Previously, he was CEO of Atlantis Computing, CEO of Green Border acquired by Google, Chairman of Booshaka acquired by Sprinkler, Chairman of Norskale acquired by Citrix, Chairman of BorderWare acquired by WatchGuard, and Board Member at Sygate Technologies acquired by Symantec. Bernard earned a MS in Engineering Management from Stanford University and a BS in Electrical Engineering from UC Irvine where he was inducted into the Engineering Hall of Fame.
Jenna-Shae B. Harris is a Solutions Engineer at VMware, specializing in Tanzu Observability. Prior to joining VMware, Harris worked as a Systems Developer at SAS Institute, where she specialized in systems design, implementation, and maintenance across enterprise-wide cross-platform infrastructure. She also spent many years in the banking industry as a Mainframe Systems Engineer. Harris holds a B.S. with honors in Information Technology from NC A&T State University and a MS in Information Systems & Business Analytics from Marist College. She is passionate about helping her customers solve real world problems to ensure they maximize their potential and success.
Chris is a veteran technologist with a deep background in a variety of technology areas. From his humble beginnings on the Lucent Helpdesk answering printer jam calls, to CTO and solutions owner at EMC, and most recently building ecosystems around developer tools, Chris has worked in DevOps, IOT, AI/ML, Software, Design, Hardware and all things related to building and using technologies. Currently he is building the developer ecosystem for an emerging, open-source company in the simulation and design industry.
Co-founder & CEO - Weavr. Community builder, wannabe cartoonist, previously CEO Halosys - MobileFirst API Platform (acquired). Stanford GSB LEAD
Mike Hartington is a developer working in the mobile landscape. As a speaker, Mike aims to help developers through empowerment and education. He will also try to talk your ear off about music, guitar, and making furniture.
Beth Harwood is Cofounder and VP of Marketing & Developer Relations at Prismatic, a leader in embedded iPaaS. There, she helps SaaS product and dev teams launch native integrations faster and create better integration experiences for their customers. The backstory? Beth and her cofounders previously spent fifteen years building a B2B software company whose product had hundreds of integrations. They learned how important integrations are, but how painful they are to build and maintain. They started Prismatic to give SaaS teams a better way to deliver integrations - and a key part of that is creating a great developer experience.
As the original creator of Directus, the open-source modern data stack, Ben leads a growing team of international developers, designers, and contributors to support the Directus suite of products and its cloud-based Backend-as-a-Service. He has more than two decades of experience leading digital design teams, having held senior leadership positions at multiple startups as well as larger organizations, such as SoulCycle and Aol. Ben served as a Staff Sergeant in the US Air Force, specializing in Electronic Warfare, is a published author, official member of the Forbes Technology Council, and holds a BFA in Communication from the University of Connecticut.
Graham is an experienced creator of successful software product teams across multiple industries including Unified Communications for Finance and Emergency Services, Energy, Internal IT and EdTech.
A specialist team builder, adept at understanding people, teams and commercial constraints and in empowering teams to find innovative solutions. Equally skilled in coaching, leading and supporting teams and individuals through change.
A strong technical background and leadership capabilities to define and implement strategic and tactical roadmaps for start-ups and scale-ups.
Elisa serves as VP of Engineering Operations. She has a background in full-cycle customer and business operations, and software sales and delivery from nonprofit through enterprise / Fortune 100. Her focus is operational efficiency and delivery excellence, balancing the triad: team, customer, company.
Jan is a leader in ecommerce software product development focussing on happy excellent teams delivering customer value.
He was responsible for Zalando's product and category experience and integrated hundred thousands of merchants into idealo's price comparison platform. Before that, he was a managing consultant at Campana & Schott for project, program, and portfolio management and developed custom software at Capgemini.
His educational background is computer science at Humboldt University Berlin and the Hasso Plattner Institute for Systems Engineering.
Jon served 8 years in the military, deploying remote networks with satellite uplinks. Eventually, his career shifted towards being an Entrepreneur in Residence at United Health Group, building healthcare startups, and applying emerging technologies in healthcare and serving as a Lead Graph Engineer.
Eventually, his passion for graph database structures led him to building a Developer Relations team at TigerGraph spending most of his time building communities, educational resources, relations with developers, and contributing to open sources projects.
Jon is also the founder of the Futurist Academy, a nonprofit dedicated to empowering youth to become future STEM leaders of tomorrow.
Catalina is passionate about data and analytics. For her entire career, she has been exposed to state-of-the-art technology solutions across multiple industry verticals, becoming a Product Evangelist, Data Scientist, pre-sales engineer, and customer education leader in the analytics industry. In her role, she helps organizations make better decisions using data and machine learning. Catalina is recognized for her expertise in the fields of data analysis and artificial intelligence. She frequently shares her insights and knowledge through various mediums such as blog posts, and conference talks.
I've served for over 18 years as CISO in global financial services firms of all shapes and sizes, and both CISO and CTO experience in the banking, insurance, and mortgage industries. 2 decades of experience driving innovation that balances strategic objectives with demonstrating regulatory compliance.
Skilled in communicating complex technical concepts and issues to support executive and board-level discussions.
I bring strong program delivery skills at scale globally in both Waterfall and Agile delivery models, and focus on cost-effective approach to operational and technology risk management.
Arthur Hicken is evangelist at Parasoft where he has been involved in automating various software development practices for over 25 years. His popular blog "The Code Curmudgeon" is known for his Hall-of-shame lists covering SQL Injection and IoT vulnerabilities and he has a YouTube channel with videos including "This Week in Cybersecurity". He has worked on projects including database development, the software development lifecycle, application security, functional safety, software safety in industries like automotive, aerospace, and medical. He speaks frequently at conferences on development strategies, compliance, and security best practices. Follow him @codecurmudgeon
Sila Cofounder; experienced startup operator in regulated industries.
Over 20 years of experience in IT with expertise in database, development, architecture, project management, infrastructure. In the last 10 years working with Customer Experience helping companies improve the relationship with their customers in companies such as Zendesk, Oracle and SAP. Deep knowledge in Customer Service, Commerce, Marketing, Sales, CDP, Loyalty.
Jenson is a DevOps & Infrastructure leader with over 20+ years of experience in a variety of companies, from small startups to large corporations. With a background in Computer Engineering, and a MBA specializaing in leadership and management, Jenson dives from down in the details of engineering work to leading large teams of engineers at scale.
For fun, Jenson enjoys scuba diving and video games. Jenson has made the San Francisco Bay Area home after living in multiple countries.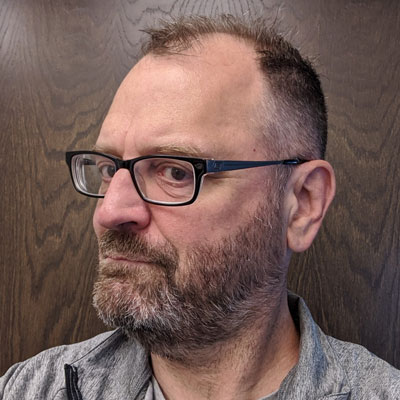 Nick Hodges is the Developer Advocate for Checkmarx and has been in love with code since he wrote crude text-based adventure games in BASIC using paper tape and a TTY Model 33. Nick really got going with software development when he picked up a copy of Turbo Pascal for Windows and followed that on with Delphi. Currently Nick is interested in Typescript and Angular development. He's a passionate Minnesota sports fan -- especially the Timberwolves -- as he grew up and went to college in the Land of 10,000 Lakes. He currently lives in West Chester, PA.
Tanja Hoefler accidentally discovered her passion for code and SQL, and ever since has been dedicated to helping others find their passion through code and helping developers around the world grow their skills. With 4 years in Developer Relations Tanja has helped organize multiple conferences, meetups, and other events - including a conference on a cruise ship!
Nicholas Holian serves as the Global CTO and GM for Wipro's iCORE-CIS business unit with a focus on customer growth strategic transformations using new and emerging technologies and methodologies. Helping customers understand how to take advantage of cost savings, automation, cloud and other technologies to accelerate their business transformations to meet their customer demands. Prior to that he served as DXC Technology's Chief Technology Officer for the Americas Region.
Mr. Holian has over 21 years of experience in multiple industries in Executive Consulting, IT Services, Enterprise Architecture and Hi-Tech business transformation and has been awarded multiple patents.
Based in Minnesota, Phil serves as the Americas Field CTO for GitHub and is passionate about helping organizations improve their software velocity.
When he's not working to help development teams adopt modern and secure tools and practices he can usually be found in the kitchen, playing board games with his kids, or spending time skiing and biking small midwestern hills
Horovits lives at the intersection of technology, product and innovation. With over 20 years in the hi-tech industry as a software developer, architect and a product manager, he brings a wealth of knowledge in cloud, big data, DevOps and more.
Horovits is an avid advocate of open source and communities. An organizer of the Cloud Native Computing Foundation local chapter in Tel-Aviv, a podcaster at OpenObservability Talks, a blogger and a public speaker.
Working as the principal developer advocate at Logz.io, Horovits evangelizes on Observability in IT systems using popular open source projects such as Elasticsearch, Prometheus, Jaeger and OpenTelemetry.
Grey Matter co-founder and CTO Jonathan Holmes provides customers strategic and tactical connectivity, bridging legacy and cloud-native applications to create transformative enterprise IT value. He leads Grey Matter's development roadmap with deep focus on the interoperability and business intelligence needs.
Jonathan commands a unique full-spectrum perspective regarding today's architectures and hybrid/multi-cloud environments. His expert command of the agile development process and team-first approach has been counted on in support of a number of business-critical application development efforts, and his ability to engage and grasp client functional requirements ensure the delivery of immense customer value.
Brenton House is an ex-hacker, filmmaker, developer, architect, consultant, strategist, and now Digital Evangelist. Brenton House is known for his unique creative work on API Cybersecurity 101 and other hit YouTube series.
In his 25+ years of experience, he's worked across many industries including broadcasting, advertising, retail, financial services, supply chain, transportation, technology, and publishing -- gaining a breadth of knowledge on all things APIs and Integrations.
As an expert Digital Strategist, Brenton currently works as Vice President at Software AG, a global leader in the API, Integration, and IoT space.
Mandy Hubbard is a Sr. Developer Advocate who is passionate about supporting developers through excellent documentation, relevant code samples, and proper tooling. She is a champion for quality and spent the first part of her career in QA roles before moving into advocacy. She is a public speaker and thought leader who synthesizes the vision of the business with the needs of the engineer.
Kirsten has been championing developer for over 15 years. During that time she worked for LinkedIn, Netflix, Socialtext, 3scale, and Akamai. She wrote a book on creating usable APIs, because ou can be great at performance, scalability and efficiency, but if your API isn't usable you won't need any of the other things. She's created lots of different kinds of curriculum, from LinkedIn Learning courses to boot camp/workshop materials to LMS modules. Her main focus in life is to remove the frustrations developers encounter, so their whole experience is smooth and engaging.
Firasat is an accomplished technologist with a successful track record of building customer-centric products and high-performance platforms. He has more than 23 years of experience in software architecture, development, technology leadership, his passion for learning new technologies, and his energy to building phenomenal teams.
I am a Front-end Developer with over 3 years of experience and I'm skilled in HTML, CSS and JavaScript (React.js, Vue.js, TypeScript) and other Front-end technologies. I love learning, teaching and building interactive user friendly web applications.
Anita is a Developer advocate and a Technical content writer with over 2+ years of experience in the Technology space. She has a successful track record in Web development and DevRel on a global scale. She is grossly involved in open-source as a maintainer and reviewer in the CHAOSS DEI Badging initiative and a community leader at Layer5(a service mesh company).
She has spoken at over 30 international conferences including KubeCon China, DevConf.cz, FOSSBackstage, FOSDEM and many more. She is a member of the organizing committee for Kubernetes Community Day Africa (KCD. With a focus on advocating for open source, Cloud native, DevOps, Documentation, community management and DEI best practices, Anita is uniquely positioned to help individuals become more comfortable and confident as they contribute to their communities.
Founder and CEO of Earthly Technologies.Previously founder and head of Engineering at ShiftLeft. Creator of Lever OS. Ex Google. Ex VMware. Built Lever OS, the industry's first open-source serverless/lambda implementation. Co-author of RabbitMQ's Erlang clientMy experience ranges from founding successful high-tech companies, leading world-class teams and building industry-leading products from scratch, to developing distributed systems within Google's search infrastructure team (the systems that serve the Google home page and the search results) to developing mission-critical signaling systems for EE (systems responsible for measuring customer data usage in real-time and allowing access on the network).
Linda Ikechukwu is a developer advocate at Smallstep Labs, where her mission is to demystify Public Key Infrastructure (PKI) and everything digital certificate usage for developers and DevOps engineers. Her years as a software engineer (cloud + frontend) built the foundation for her current passion: creating educational materials that help developers learn new technologies and lower the adoption curve. When she's not doing that, you can find her on the tennis court or learning to play the guitar.
She also runs everythingtechnicalwriting.com, where she publishes content to help new tech content creators level up.
Anusha is the CTO and Co-Founder of Corsha, a cybersecurity startup focused on bringing security, visibility, and control to API communication. Anusha is an experienced technology leader with over 15 years of experience in cybersecurity. A Carnegie Mellon alum, she started her career in the Washington, DC area at the Naval Research Lab, working on programs in reverse engineering and tactical edge networking. Before Corsha, she was the Director of Software Programs at Galois, Inc., managing DARPA contracts in the areas of privacy, cyber-mission planning, and software diversity. Anusha is passionate about making security accessible and automated, even self-assuring.
Mans is a leader in Deloitte's Cloud Engineering with expertise in formulating architecture, roadmap and strategy for complex technology products and solutions, network infrastructure, software-defined networking, AI networks, IoT and cloud projects. Mans has multiple industry known certifications, and in the last 20 years he has worked and advised on several large-scale digital transformations, M&A activities, divestitures, spin-offs, datacenter & cloud transformations, consolidations, and migration projects to help Fortune 500 companies such as McDonald's, Morgan Stanley, Sears, Kmart, United Airlines, Bank of Montreal, and Northern Trust Bank, to name a few. Mans is a graduate of University of London.
Mackenzie is a developer advocate with a passion for DevOps and code security. As the co-founder and former CTO of a health tech startup, he learned first-hand how critical it is to build secure applications with robust developer operations.
Today as the Developer Advocate at GitGuardian, Mackenzie is able to share his passion for code security with developers and works closely with research teams to show how malicious actors discover and exploit vulnerabilities in code.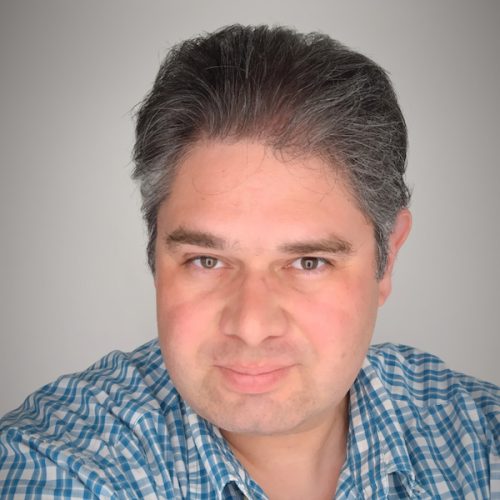 Carsten Jacobsen is an experienced Developer Evangelist/Advocate, with a broad background in building communities, working with documentation and content, building sample applications, hosting workshops and speaking at conferences.
Carsten primarily focuses on the early stages of the developer journey, and strives to support developers with everything they need to successfully adopt a solution. He has experience with different solution types, including mobile, infrastructure, streaming, fintech and blockchain.
Divya Jain is an industry-recognized leader in machine learning and AI, with 20+ years of experience at various startups and Fortune 500 companies. She is currently heading the AI platform engineering at Adobe. Previously, Divya was a research director at Tyco Innovation Garage where she led various deep learning initiatives. She also co-founded a startup, dLoop Inc., which was acquired by Box in 2013. Business Insider recognized her as one of the "22 Most Powerful Women Engineers In The World." Divya is passionate about open-sharing of knowledge and information, and is always working towards bridging technology gaps to further innovation.
Nik is a value engineer and business consultant at Heart. Formally, he is Director of Solution Engineering for Dynatrace ANZ and currently heads up a team of Solution Consultants and Architects in the region. Nik has more than a decade of BizOps, Release Automation, SRE, and DevOps consulting experience for leading global software vendors in the space. In addition, Nik has featured as a speaker at world-leading conferences like Reinvent, Kubecon, DevOpsDaysTalk, Perform, Chaos Carnival and more.
I am a seasoned business professional with more than a decade of experience driving sales, building and implementing strategies, and developing business for some of the world's leading multinational companies like Cisco, Dimension Data, etc. and have worked in different geographies across the globe.On the personal side, I love spirituality, listening to music, watching movies and travelling. And try and take out time for my two sons and my beautiful and caring wife.
Vini Jaiswal is a Data and AI leader and influencer who made an immense impact in her roles at Databricks, Citi and Southwest Airlines. She has over a decade of experience advancing the technology and companies globally including Unicorns, Digital Natives, Fortune50s and startups. She built technology communities and contributed to the most popular open source projects like Apache Spark, Delta Lake, MLflow, pytorch etc. She authored many technical publications featured on Databricks, Linkedin, LinuxFoundation, O'reilly etc. She has been honored with 30 Most Inspiring Women in AI 2022, Rivery's Data Influencer 2021 & LinkedIn's Creator Accelerator Program 2022.
VP of Engineering at Embrace.io, on to innovative journey of supporting our customer's mobile-first initiatives.
Engineering and Product leader with over two decade of experience building and launching products at high technology startups and companies. Led startups to successful acquisitions, customer and tremendous revenue growth. Acquired startups and led to successful integration and business growth. Founding member of four successful startups - Arkin acquired by VMWare, FrontRange acquired by Ivanti, DBO2 acquired by Industrial Scientific, and RIOTT.
I am passionate to build novel products with customer centric innovative mindset, making complex problems simple.
Nahrin is passionate about building inclusive communities, addressing real-world needs with pragmatic software solutions, and ensuring technical education is accessible to all. Nahrin has advised on developer relations strategy within startups and accelerated growth at publicly-traded enterprises.
Working with a globally distributed department of SREs and developers in building the world's first CNCF certified Kubernetes platform based on K3s.
Grishma is a Data Scientist with the UX Insights and Enablement team for IBM Software in San Francisco. As the only Data Scientist, she supports 80+ user researchers to understand user struggles and opportunities to enhance user experiences.
She earned her Masters in Computer Science at University of Pennsylvania. Her research interests are in Machine Learning and Natural Language Processing. She has delivered 45+ talks and workshops at 20+ conferences and universities globally.
She enjoys mentoring and teaching new concepts and help people use data and code to drive change. In her free time, she enjoys traveling, cooking, and writing.
Stefan Johansson is a sales leader with nearly 25 years of experience in sales leadership and GTM operational roles. Mr. Johansson has European and LATAM responsibility for all aspects related to revenue growth and go-to-market strategy at NetFoundry, a security driven cloud native networking company. His 25-year career includes sales and GTM leadership roles at start ups as well as larger enterprise software companies such as Cisco, Canonical, DBCE, Citrix and IBM. His extensive experience covers DevOps-, IoT-, security-, network- and cloud domains.
Mr. Johansson has earned an MSC, Engineering Physics from Chalmers University of Gothenburg, Sweden.
RC is currently the head of engineering for the Indeed Incubator, an internal venture capital type program building new products to help people get jobs. In that role, he has helped foster 40+ new products into the market and seen 10 of them become critical successes. Before that, he was a senior engineering leader for several startups in Austin (BazaarVoice, WP Engine, and LawnStarter.) He really enjoys board games, movies, and still misses New York City regularly.
I'm an educator-turned-technology evangelist, with a short stint as a software developer. Now, I get the opportunity to create content and build relationships around helping others connect, integrate, and automate their data, no matter where it is.
When I'm not helping other analysts, developers, and IT teams solve their data problems, you'll find me at home with my wife and children reading books, playing with LEGOs, or watching them swim & practice Tae Kwon Do. Oustide of that, you can find me at a table playing board games or at my desk painting miniatures.
David Gilardi is a Developer Experience Product Manager at DataStax who advocates for the development community and works to remove pain and bring delight to users of DataStax products. He is a total nerd for distributed databases and has over 25 years of relevant experience in programming, database administration, cloud, server/network monitoring, and analytics.
CEO and Co-founder of Codacy.
Melissa has worked in tech for over 25 years in roles from Junior Software Engineer to Chief Experience Officer. She holds a Bachelor's in Computer Science from the University of New Hampshire and an executive certificate in Management and Leadership from MIT. Always driven by her passion to change the ratio of women in STEM education and careers, she has volunteered with organizations globally including ChickTech, Everwise, WITI, NH Tech Alliance, Microsoft DigiGirlz, wiseHer, Girl Scouts, and AnitaB.org. This passion led her to co-found Diversify Thinking, an initiative focused on moving inclusion from conversation to action.
Only the most exceptional IBMers are appointed with the rare distinction of IBM Fellow, the highest technical honor in the company. Shankar led the creation of IBM's Method for hybrid multicloud-enabled Enterprise Transformation, and received the IBM Corporate Award as a result. He has also won the Outstanding Technical Achievement Award four times – an accomplishment befitting only the most innovative thinkers in IBM. Shankar helps Enterprises worldwide on their Cloud-enabled Digital Transformation journeys
Kiran Kamity has years of deep domain expertise in app security, DevOps, cloud computing, and containerization. He is the Founder and CEO at DeepFactor and a passionate serial Silicon Valley entrepreneur. He served as the Head of Product for Cisco's Cloud BU after his startup, ContainerX, was acquired by Cisco. Kiran was also Founder/VP at RingCube, and after its acquisition by Citrix, he served in leadership roles for Citrix's XenDesktop BU. With a Master's from Stanford Univ and a B.Tech from IIT, Madras, he is a TEDx speaker and a passionate advocate for early-in-career entrepreneurship. Loves nature, travel, and food.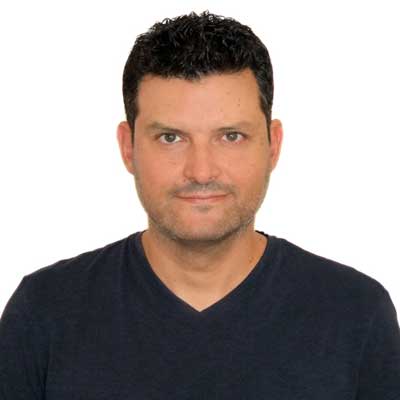 Founder of Allcancode - the most open low-code platform for custom web & mobile app development that generates code for popular frameworks. Previously founder of an advanced medical imaging software company (Evorad). Involved in R&D and technical leadership for several software products in industries such as engineering, healthcare, banking/finance, and media. Most projects required state-of-the-art technologies and some of them produced software that was delivered to millions of users around the world.
Jan Karremans is the Director of Product Marketing at EDB, providing in-depth insights and on PostgreSQL. With over 25 years of experience in the database market and a former qualified Oracle ACE, Jan is a well-respected expert in relational database technologies, speaking regularly at conferences around the globe.
He began his career working for the Royal Dutch Army. While there Jan supported the switch to Oracle Database 7.1 on a Micro VAX 3100.
On a parallel track in his career, Jan moved into sales and consultancy as Business Development Manager for New Zealand based and operated Dbvisit.
Vivek is a data enthusiast and has worked with managing and wrangling data for more than a decade. He is currently developing and managing several petabytes store on Netflix's Machine Learning Platform. Before Netflix, he has worked at Apple, Sumologic, and Amazon in similar roles.
Mel is a Developer Advocate at Buildkite and has spent the past decade delivering software wearing many hats; Software Engineer, Production Coordinator, Project Manager. She's driven by seeing human systems and automation come together to improve the velocity and quality of software delivery. She's organised and emceed numerous RubyConfs in Australia, and a proud moment was launching Buildkite's own developer conference; Unblock. When she's not clickity clacking, she's patting dogs, eating strawberries, learning German and watching Nordic Noir.
Vivek is a data enthusiast and has worked with managing and wrangling data for more than a decade. He is currently developing and managing several petabytes store on Netflix's Machine Learning Platform. Before Netflix, he has worked at Apple, Sumologic, and Amazon in similar roles.
Snehan is a Developer Advocate on Snowflake's Streamlit team. He maintains the Streamlit documentation, develops apps on the Data Team, builds custom Streamlit components, and contributes to the open source library. Previously, authored and taught 40+ guided projects on machine learning and data science, and worked as skills consultant at Coursera.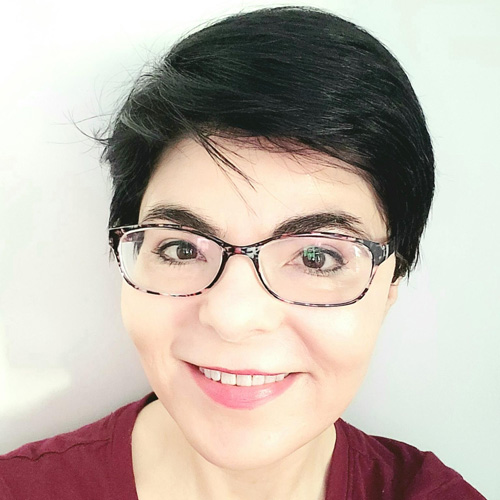 Diana Kelley is Co-Founder and CTO of SecurityCurve and Chief vCISO at SaltCybersecurity. She donates much of her time including serving on the ACM Ethics & Plagiarism Committee, the Executive Board at Cyber Future Foundation and WiCyS, Advisory Board member and Conference Chair - EWF, Cybersecurity Advisor - CompTIA, Advisory Board Chair - WOPLLI, Advisory Council member Bridgewater State University, and RSAC US Program Committee. She is a sought after keynote speaker, the co-author of Practical Cybersecurity Architecture and Cryptographic Libraries for Developers, EWF 2020 Executive of the Year, SCMedia Power Player, Cybersecurity Ventures 100 Fascinating Females Fighting Cybercrime.
DeveloperRelations Operations Manager at Cloudinary since 2020, with experience in defining DevRel metrics, and KPIs. Passionate about expanding the list of successful DevRel activities.
Jeff is VP of Product at the value stream management platform, Plutora. He has spent his career writing code, designing software features and UI, running dev and test teams, consulting and evangelizing DevOps and value stream management. Outside of six years at Microsoft, he has been primarily focused on growing startup companies.
Khalid is working as a Developer Relations Engineer at OLA & Geospoc; He is passionate about Software Engineering. Startups and Developer Advocacy. He is also an Major League Hacking Coach, Organizer & member of numerous Hackathons & Developer communities such as Developer Days
I have 8+ years of experience in software development and developer advocacy domain. I am passionate about learning new technology and thereby get to share it with developers/IT professionals at a college/conferences/meet-up.
Eran Kinsbruner is a bestselling author of 3 software testing books, with over 21 years of experience in software development and testing, patent inventor in the software testing domain, 2021 DevOps Evangelist of the year finalist.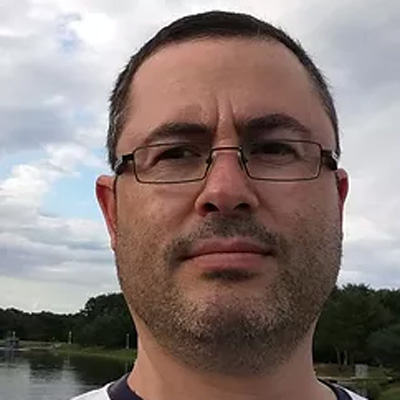 Technology Expert, Lecturer at the Academic College of Tel-Aviv-Yaffo, Dev Advocate at Incredibuild, Co-Organizer of Core C++ conference and member of the ISO C++ Israeli NB.
Carrying industrial experience in key technical software development and management roles, since 1992. Working in leading global companies in the Hi-Tech industry, serving in parallel as a staff member in the Computer Science School at the Academic College of Tel-Aviv-Yaffo, since 1998.
B2B tech serial entrepreneur with 11+ years of experience and overall twenty years of professional software R&D background. Passionate about digital transformation, change management, corporate innovations, and digital services and products development.
Victor has started his career as a software engineer and focused on product development for the telecommunications industry. For almost 20 years he delivers digital innovation services & solutions as a consultant and executive.
In 2015 Victor has cofounded a low-code platform XME.digital to make digital transformation inside large enterprises and make products out of ideas.
Business speaker, MBA graduated, represents Ukraine in governmental trade missions.
18 years in Software Development industry, including a decade in leadership positions.
PhD in AI and MSc in Computer Science, certified PMP and fluent in 4 European languages.
Transformational leader with international experience, extensive competence in various business domains, startups and enterprises, product and offshore companies, and multi-cultural environments.
Max is Co-Founder and Cloud Native Advocate at Liquid Reply based in Munich. In the past years, he builds cloud-native, cloud agnostic solutions on/with Kubernetes. Lately, he drives the platform engineering topic with various clients to simplify the current challenges with complex target environments. At night he works within the Kubernetes release team.
Max Kordek is a globally recognized crypto entrepreneur. At just 24 years old, Max founded Lisk, a platform for blockchain applications written in JavaScript. Together with his co-founder, blockchain industry veteran Oliver Beddow, Max raised over 14,000 BTC for Lisk's ICO in 2016 and within the same year founded Lightcurve, a leading blockchain development studio based in Berlin.
Since co-founding Lisk, Max has become increasingly involved in the global crypto community, speaking at many of the top blockchain conferences in the world. Today, Max is working relentlessly to help the industry gain traction with Lisk's easy-to-use software development kit.
Sherif Koussa is a CEO and founder of Reshift Security (www.reshiftsecurity.com) and Software Secured (www.softwaresecured.com).
Moschoula transitioned to the CEO at SlashData in 2022. Since joining in 2017 she's headed sales and lead the company to more than two fold revenue growth.
Prior to SlashData Moschoula spent some time in Fintech, alternative energy, services and retail. As a hands-on, solution driven leader, she's now leading the company through new phases and changes to improve efficiency, quality, and focus on the core business - Developer Market Research.
Outside of SlashData she's a new mom learning to navigate the delicate preferences and palette of a young toddler!
Lead of Developer Relations at Blockdaemon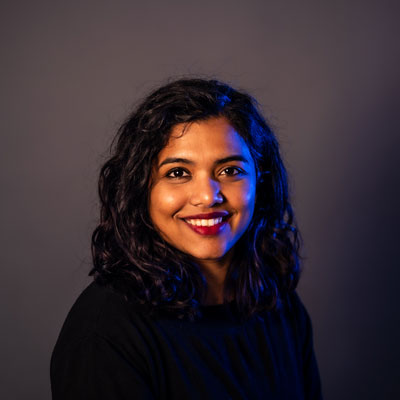 Shruti has a background in Embedded Systems and wouldn't have completed her Masters if not for open source tools. She is a Jill of all trades and is on a constant journey of learning new tools and technologies. She has worn several hats like a Solutions Engineer, Product Marketing and for the last few years, she has been working as a Developer Advocate and is passionate about providing good products to developers.
Currently working as a Principal Software Engineer @ Expedia group. I am focusing on reliability engineering as part of a bigger org named "Tech Enablers". I was a backend developer mainly using JVM languages. I am playing roles in development, ML/AI, open source projects, reliability and scalability, mentoring, interviewing, and providing technical leadership to my immediate teams. At free time I like to read books, do paintings and spend time with my son and cat. I believe that excellence comes with learning and training. You cannot achieve any of those without building your character.
With 30 years of industry experience, now I am with MediaAgility as its CTO. My focus areas include strengthening the existing Google Cloud technology capabilities, building cloud-native industry solutions, enabling the Marketing and Sales teams, mentoring the Architects and Engineers, establishing guilds and technology chapters, strengthening internal IT systems and InfoSec functions. I am also engaging with our clients and partners at Google on technology and business initiatives. Before MediaAgility, I spent almost 15 years with Cognizant leading Digital Engineering and Technology And Architecture Office for the Banking & Financial Services industry in North America and India.
Kunal is working towards empowering communities via open source and education. He finds passion in teaching and has taught thousands of folks online and in person. He is currently a developer advocate at Civo, CNCF Ambassador, track chair of the KubeCon + CloudNativeCon student track, GitHub Campus Expert, Major League Hacking Coach, and the founder of Kubeworld and Community Classroom.
I'm currently leading the Engineering team at zeroheight, a startup that makes it easy for people to build design systems. Before that I was at another startup for four and a half years, and part of its growth from 15 people to over 200. I led the Engineering team as we grew from five engineers to over 30, and then focused on building out our platform, data and analytics, and delivery capabilities. I'd moved there from Barclays Investment Bank after just under nine years working in a wide range of roles across Technology.
Mark Lambert is VP of Strategic Initiatives at Parasoft where he has been focused on helping organizations accelerate the successful delivery of high quality, secure and compliance software since 2004. Mostly recently, he has been applying, and commercializing, Artificial Intelligence (AI) and Machine learning (ML) to improve software quality and address test automation challenges. Lambert has been a speaker at, and written numerous articles for, industry events and media such as SDTimes, DZone, QAFinancial, JavaOne, Software Test & Performance, Embedded World, AgileDevDays and StarEast/StarWest. Lambert earned both his Bachelors and Masters degrees in Computer Science at Manchester University UK.
AI/ML since before it was cool (but still after backprop - Neural Networks Leadership Award, ICNN '95). Nimble Storage Chief Data Scientist. Glassbeam founder. NetApp Senior Engineer. I love attacking new challenges, achieving 90/10, and laying the groundwork for team expansion and product refinement. Mentor, modeler, hacker. Devoted father. Occasional opossum rescuer.
I'm a Developer Advocate at Suborbital Software Systems, where I manage documentation and participate in outreach activities, especially around the intersections of data science, Python, and extensibility. Previously a math lecturer at CSU East Bay, I'm devoted to issues in pedagogy, neurodivergence, and social responsibility in tech. In my free time, I enjoy recreational research, optimizing all the things, and meeting kind people who do interesting work.
Chief Innovation Architect at New Relic and Observability Evangelist.
Cross Border e-Commerce Leader, Global Marketplace Specialist, Payment Architect, and Customer Conversion Strategist.
Former CTO at FedEx Cross Border — co-created Bongo International in 2007, which was acquired by FedEx in 2015.
VP of Engineering at ZOE - Passionate about building high-performing teams.
Roland Lee's background is in application networking. He has been a developer and product manager in startups and large companies. All through his career, his industry focus has been to increase the performance of Internet user data. He is currently Head of Products for Heimdall Data, an off-the-shelf data access layer for applications accessing SQL databases.
Led projects at Rovio, i.ex Super Bowl collab and launch of Angry birds dream blast. Founded Geeklab
Ph.D., Engineering Manager @scaleway for the dev tools team. Trainer in the field of cloud computing.
Tal Lev-Ami is Cloudinary's CTO and one of its Co-founders. Tal has extensive professional and academic background in software engineering, software architecture, security and program analysis. Tal's professional background includes being Chief Architect in technology startups Trivnet and Blue Security and founding of Ndivi, a boutique software development company. Tal has a PhD in computer science from Tel-Aviv University. Tal has three children and lives in Modiin, Israel.
Nava is a Developer Advocate for Data Science and MLOps at Redis. She started her career in tech with an R&D Unit in the IDF and later had the good fortune to work with and champion Cloud, Big Data, and DL/ML/AI technologies just as the wave of each of these was starting. Nava is also a mentor at the MassChallenge accelerator and the founder of LerGO—a cloud-based EdTech venture. In her free time she enjoys cycling, 4-ball juggling, and reading fantasy and sci-fi books.
Philip Lew is the CEO at XBOSoft. XBOSoft's software QA and software testing services help their clients deliver products to market faster and with higher quality; an ever-increasing challenge as software becomes more complex and platforms increase. As a Corporate Executive, Development Manager, Product Manager and Software Engineer, Philip has managed teams to tackle broken processes, develop solutions to difficult problems, and coached others be leaders, managers and experts. As a sought after speaker at international technical and management conferences, he gives several keynote speeches each year around the world, but his real passions are cycling and learning.
Shannon Lietz is Vice President of Adobe Security. She is ultimately responsible for Adobe's application security, proactive security strategy, penetration testing and vulnerability management. She is an award-winning innovator with decades of experience pursuing advanced security and next generation security solutions. Ms. Lietz has held numerous roles throughout her career with a focus on Offensive Security, Application Security, Cloud Security, DevSecOps, and Threat Intelligence. Previously, she has worked for and consulted with many of the Fortune 500. She holds 41 Cloud Security patents, Co-Chair of ONUG, Start-up Advisor, Community Whisperer, RSA Program Committee, and dedicates time to mentoring and coaching.
Virginia Liu is at TimeScale. She led Agora's rapid global brand expansion, product-led growth, and ecosystem development that propelled the company to a successful IPO in 2020. Before TimeScale, Virginia held several leadership roles at Microsoft in developer marketing, business development, and product marketing. She also served as a board member for AppCampus, a $24M mobile accelerator jointly funded by Microsoft and Nokia. She holds an MBA with honor from UNC-Chapel Hill, and a bachelor's degree in Economics from Zhongshan University.
Marc Linster is the CTO of EDB, the leading Postgres company. Marc spends most of his time working with strategic customers and partners around the world to help them navigate their journey to modernization and innovation with Postgres.
Patrick is an experienced Developer Advocate at AssemblyAI, where he educates developers about state-of-the-art AI models.
He is also the founder of python-engineer.com, a website that provides Python tutorials for beginners and experts, and he's known for his YouTube channel which features tutorials and discussions on software development and AI.
Accomplished, Information Technologies leader with demonstrated success in effectively managing multiple projects and teams in a fast paced, high-pressure environment. Proven ability to drive business goals through strategically utilizing technology to address issues and support business requirements.
Iveta is Principal Data Scientist and AI Ambassador at HPE, with a mission to democratize decision intelligence and safe, reliable AI. She brings a unique combination of deep technical expertise, world-class public-speaking skills, analytics management experience, and the ability to lead organizational change. Iveta has guided more than 50 AI projects and designed HPE's analytics program. She is the HPE Women's Excellence Award Winner and a UN Advisor for AI Ethics.
In 1997, David Loke started a small business that did well initially but was on the verge of winding up shortly. After 5 years of struggle, something happened, and he took $300 and turned ReadySpace into a global business today - from the ground up with no investors. Today he teaching and advising this same framework that he has to other businesses and entrepreneurs.
Skyla Looms is the VP for the IBM Z Application Platform software portfolio which includes the most secure, highest performing. and lowest total cost of ownership transaction processing and database systems such as IMS, CICS, and z/TPF. She's responsible for strategy, product/offering management, software engineering, support, and services for the Z Application Platform as well our z/OS synergy with Red Hat OpenShift and Red Hat Ansible Automation Platform. She's been with IBM 19 years and held development leadership roles across public cloud, mobile, business analytics, data warehousing, and NoSQL. Passionate about culture, she's led agile transformation journeys across multiple teams.
Nuno has over 20 years of professional experience in IT and throughout his career, he acquired vast knowledge in Information Security, Unix system administration, architecture and development of large-scale web applications, entrepreneurship, and leadership skills.
Ivo is an entrepreneur and angel investor who has a track record in building successful businesses. Currently, Ivo is the CEO/Founder of 24Notion. 24Notion is the first integrated marketing/digital PR & lifestyle agency with a special emphasis on giving back to the global communities. With a broad understanding of the art of non-traditional marketing, new media, communications, and social influence, 24Notion ranked No.14 in Corporate Philanthropy – CSR. As a leader in the entrepreneurship community, She is an advocate and sits on the board of many profit/non-profit organizations that encourage the empowerment of next-generation leaders plus, women in technology. Ivo is passionate about leading, nurturing, and mentoring the next generation, especially young girls, who are aspiring to be in technology. Follow her @MsSonicFlare. LinkedIn bio: https://www.linkedin.com/in/ivolukas
I am a developer since I was 13 years old, a Computing Engineer since 2006 and an entrepreneur for more than 15 years. My passion is software development and my mission is to turn the development faster and better. That's why I am co-founder and CEO at Back4App, a backend-as-a-service platform based on Parse open source. We help the developers to create, run and scale high quality backend spending minimum effort, saving time and money.
Jacob oversees all things engineering at Okteto. He has a passion for scaling startup teams with a focus on shipping fast and hiring well.
During the last 20 years I have been developing and leading development teams in the AI / DI world based on mathematical models.
Amanda is a developer advocate at Wix. She is passionate about solving complex problems and seeing developers of all levels and backgrounds succeed. Prior to Wix, Amanda worked as a software and web developer and has an educational background in Geography and GIS. In her free time Amanda enjoys cooking, cycling, and hanging out with her dog.
Carlos Martin is the CEO of macami.ai, a company focused in bringing business efficiency by using Robotic Process Automation (RPA) and AI. Formerly Director of Strategic Alliances for Brazil at Blue Prism, the pioneer of the RPA market.
Carlos has a degree in Computer Science from ITESO and a Master's in Technology Commercialization from UT Austin. He has 20+ years in IT with a solid experience in technology, systems, problem solving, research and business strategy.
Carlos is the author of the upcoming book "The Efficient Enterprise", a business book that brings these technologies closer to the business user.
Simon Martinelli is the owner of 72 Services LLC and a passionate application modernization and integration expert with more than 25 years experience as a developer, architect, and technical lead. As an active member of the Java community process, he has made key contributions to JSR-352 Batch Applications, JSR-354 Money, and Currency API. In addition to coaching and teaching clients to optimize their business applications, he has been an Adjunct Professor at Berne University of Applied Science in Switzerland since 2007.
Elijah Martinez has been engaged with the API evolution from the ground up at SAP for the past 7 years, helping to build a central API Catalog, developing the API Management tool into the core Integration Product line, and evangelizing APIs to internal stakeholders and customers. Frequent speaker at conferences on API-first mindset for ERP, Application Development, Mobile, and more.
Always learning and growing, excited about what is here, and what comes next.
Elijah Martinez has been engaged with the API evolution from the ground up at SAP for the past 7 years, helping to build a central API Catalog, developing the API Management tool into the core Integration Product line, and evangelizing APIs to internal stakeholders and customers. Frequent speaker at conferences on API-first mindset for ERP, Application Development, Mobile, and more.
Always learning and growing, excited about what is here, and what comes next.
With 22 years of experience as a developer, architect, engineering manager, and product manager, David uses all his experiences to solve hard problems worth solving for customers and partners. David is passionate about building high performance teams, mentoring engineers in human centered design, evangelizing cybersecurity patterns, orchestrating DevSecOps operations, and building mobile applications.
Evangelist for the IoT and Soracom(Global IoT platform company in Japan).
More than 500 talks in 5 years with daily updates on IoT case studies and technical information. Named the AWS IoT Hero in 2020.
At a Linux server manifacture in Japan in 2000, I was in charge of network infrastructure and lead of e-commerce business, and since 2015 I has been in charge of leading IoT solutions. Collaborating with mega-cloud vendors and using sub-Giga/BLE involved in pioneering IoT implementations in the industry, such as building IoT systems.
Micha has extensive experience in creating intuitive and powerful productivity tools for software developers. He is the founder of Paw, a company that publishes a fully-featured collaborative API Client and Design tool on Mac. Paw was acquired by RapidAPI in 2020. Since then, Micha puts his efforts in building a suite of tools for API development.
Dipankar is currently an Analytics Evangelist at Dremio where his primary focus is advocating data consumers(Analysts/Scientists/Engineers) on Dremio's open lakehouse platform & various Apache foundation open-sourced projects such as Iceberg, and Arrow that helps engineers & researchers scale analytics. Most recently, he led the R&D Advocacy team at Qlik where he worked on key developer strategies & educated the worldwide developer community in the areas of Machine Learning/Visualization. In his past roles, he focused on Data Science & Visualization research.
Margo leads Developer Relations and Community efforts for HarperDB, a distributed data & application platform. This includes content creation, events, customer success, marketing, & strategic partnerships. Margo is also the host of an innovative tech & developer-focused podcast called Select*, as well as a tech blogger. Outside of work, she's a new mom, avid skier, & lover of the outdoors.
Other Links:
Podcast: https://rss.com/podcasts/harperdb-select-star/
Blog: https://dev.to/margo_hdb
Paul has been in the IT industry for almost 30 years and opened his first computer store in 1996 and then an ISP in 1997. He's worked as a unix system admin and platform engineer and then later as a devops engineer before it was a term. He's worked for Boeing, NASA, the US Army, John Deere, Regence Blue Cross Blue Shield, and Queensland government amongst others. Paul's speciality is security automation, via code, especially at scale. He now is the founder and CTO of SecureStack a security platform built by developers FOR developers.
Hugh McKee is a developer advocate at Lightbend. He has had a long career building applications that evolved slowly, inefficiently utilized their infrastructure, and were brittle and prone to failure. Hugh has learned from his past mistakes, battle scars, and a few wins. And the learning never stops. Now his focus is helping developers and architects harness the power of the cloud. Hugh frequently speaks at conferences around the world. He is the author of Designing Reactive Systems: The Role Of Actors In Distributed Architecture.
Jeremy is the Director of DevRel & Community at CircleCI, formerly at Solace, Auth0, and XDA. With over 27 years in Tech, covering just about every functional area including Support, SysAdmin, Application Developer, Program Manager, and Business Analyst. He is active in the DevRel Community, and is a co-creator of DevOpsPartyGames.com. A lover of all things coffee, community, open source, and tech, he is also house-broken, and (generally) plays well with others.
As a mobile dev enthusiast, Nishant has developed numerous flagship mobile apps and contributed to open-source projects.
Nishant is currently a Sr. Software Engineer at Roku. He has passionately developed his expertise in cross-company projects across various fields such as IoT, telecom, SaaS, technology and mobile app development. He has a proven track record of delivering impactful and innovative projects that drive business growth, increase user engagement, and generate new revenue streams. He is an exemplary leader in execution of critical projects.
He has an innovative product mindset and loves to solve complex customer issues using technology.
Chief Growth Officer and tech recruiter with solid experience building distributed teams for upscaling tech companies around the globe.
My team and I make sure that when our clients receive a profile, the candidate has been screened, qualified, and meets expectations.
We deliver quality CVs at pace and become an extension of our client's company which is crucial for any fast-growing business.
At remoti, we also facilitate hiring globally and compliantly with employee retention as our north.
Connect, meet, hire.
I'm driven by new challenges.
Experienced Software Professional with a demonstrated history of working in the computer software industry. Strong engineering professional skills in Mobile Applications, Microservices, APIs, Software Architecture.
Gunnar is the Chief Technology and Innovation Officer for Capgemini Europe North and Central. He is also one of 13 Master certified Architects across the Capgemini Group.
Senior Solutions Engineer at KMMX.
Former DevOps Manager.
Web & Mobile Developer with more than 20 years of experience.
Technical Writer and International Speaker.
Proudly a member of the following programs: DevOps Institute Ambassador, GitHub Campus Advisor, GitKraken Ambassador, Progress NativeScript Developer Experts, Auth0 Ambassador, and GitLab Heroe.
Leads and co-organizes some tech local communities (OWASP, The DevOps Workshop, HTML+JS).
Sr Director of Engineering for automox, in charge of Developer Experience
- Infrastructure
- CI/CD
- QE
- SRE
- Data Platform
- Internal Tools
Specialized in the fields of IT Governance, Application Delivery and Application management which combined are known as BTO (Business Technology Optimization). Over 20 years of experience in the area occupying various roles in management as well as being an implementor, integrator and presales consultant. Deep knowledge of SAP
Specialties: DevOps and Agile transformation, Software Quality Assurance (SQA), ERP/CRM system tuning and testing, Test automation.
Dejan Miličić is a Developer Advocate for RavenDB focused on helping companies onboard RavenDB development and supporting developers working with this 2nd generation NoSQL database. After over 20 years of experience as a software developer and consultant, Dejan is still passionate about Open Source, Professionalism, and supporting local Software Developer Communities. With his share of battle scars, he constantly seeks ways to prevent problems by promoting Type Driven Development, Functional Programming, RavenDB, and Behavior Driven Development.
Monica is a former data engineer turned developer advocate who strives to help others in the data community succeed. As a data engineer, she spent her time primarily developing and supporting ETL pipelines for both near-real time analytics and batch processing. Monica now works at Starburst to improve the lives of other data engineers by creating informational resources, speaking at conferences, and writing about her experiences in the data space.
Hello, my name is Abhishek, I work as a Developer Advocate at Yugabyte. I'm a backend software engineer and an Open Source enthusiast. I'm driven by dev communities and I'm proficient in Python and its application architecture. I also contribute to and run a few developer communities and conferences across India. I evangelize for OSS and D&I in the tech community. I also mentor students and folks in the community. I'm a supporter of Python and the dev ecosystem around it. I like to read and implement the clean code paradigm. I enjoy attending conferences and networking with the community.
Hello, my name is Abhishek, I work as a Developer Advocate at Yugabyte. I'm a backend software engineer and an Open Source enthusiast. I'm driven by dev communities and I'm proficient in Python and its application architecture. I also contribute to and run a few developer communities and conferences across India. I evangelize for OSS and D&I in the tech community. I also mentor students and folks in the community. I'm a supporter of Python and the dev ecosystem around it. I like to read and implement the clean code paradigm. I enjoy attending conferences and networking with the community.
I have over 23 years of industry experience in engineering, product management and product marketing across companies like Cisco, HPE, Fortinet and Automation Anywhere.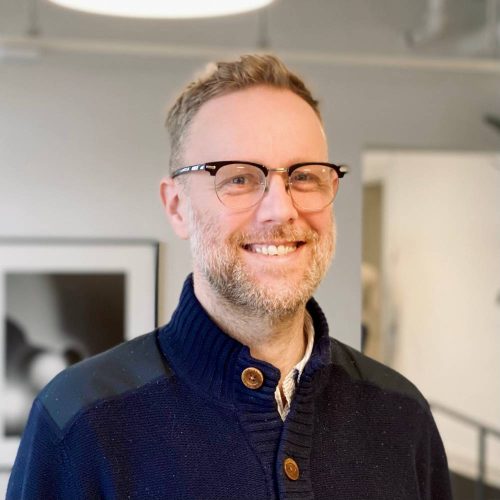 Carl has spent many years solving for automation and orchestration. He started building customer service platforms for ISPs back when people used dial-up for their online activities. He then moved on to focus on making multi-vendor networks programmable through model-driven architectures. Now CTO and co-founder at Avassa, he spends his days obsessing over how to deliver a distributed edge control plane that application teams can love.
Maya Mikhailov is the CEO / Founder of SAVVI AI, a Decision automation tool powered by Machine Learning. Before SAVVI, Maya co-founded GPShopper, a mobile SaaS platform acquired by Synchrony (NYSE: SYF) in 2017. At Synchrony, Maya was SVP / GM, leading a new business unit building AI-powered FinTech products.
A featured speaker at CES, Money 2020, Shop.org, CTIA, and other industry conferences, Maya has been highlighted in outlets such as Bloomberg, Forbes, CNBC, Business Insider, and others. She has authored articles for TechCrunch and Quartz. She has also been an Adjunct Professor at NYU, lecturing on mobile technology.
Business and Technology leader investing in and building bleeding edge solutions for global enterprises across Cloud Transformation/Migration, Data Engineering (Database, Data Warehouse, Data Lake (BI & AI/ML), Cloud Security & GRC, DevSecOps & Site Reliability Engineering, Cloud Application Delivery/Modernization/Containers/Serverless, SDDC & SDx.
Manish Modh is Founder & CEO, Andromeda 360, Inc. where he is taking to market the A360 AI Delivery Platform. Previously, he was an IBM Distinguished Engineer and CTO for the Multicloud Management Platform for IBM Services. Prior to IBM, he was Founder/CTO of Gravitant, a cloud brokerage company that was acquired by IBM in 2015. He has 30+ software patents and software engineering degrees from Carnegie Mellon and the University of Houston-Clear Lake.
Stephan is Chief Technology Officer at Viewnary, where he oversees the Engineering and Data Science organizations, including leading the Infrastructure, IT, and Information Security teams, as well as managing Engineering across functions like Payments, Trust, and Community Support. Stephan combines technology expertise with a genuine passion for leveraging technology to advance Viewnary's mission, placing community at the center of everything we do and every technical decision we make.
6 Patents in Cloud & SecurityFounder & CTO of ApisecVP of Engineering at HyperGrid (Acquired)Founder & CTO DCHQ (Acquired) Engineer VMware cloud (vRA) $3BM.S. Computer Science from DePaul University
I'm a full-stack software engineer, and the creator of SurrealDB, the ultimate cloud database. My area of interest lies within databases, with a focus on distributed databases, and highly-available architectures, having had extensive experience with PostgreSQL, MySQL, MongoDB, RethinkDB, Redis, InfluxDB, OrientDB, Firebase, CockroachDB, and TiDB. As a developer I have expertise in Rust, Golang, Javascript (Node.js, Ember.js, Electron.js), and further experience coding in Ruby, PHP, HTML, Objective-C, Swift, and Python.
Jason Morgan is Technical Evangelist for Linkerd at Buoyant, maintainer of the CNCF Cloud Native Glossary, and co-author of the CNCF Landscape guide. Passionate about helping others on their cloud native journey, Jason educates engineers on Linkerd, the original service mesh. You might have encountered his articles in The New Stack, where he breaks complex technology concepts down for a broader audience. Before joining Bouyant, Jason worked at Pivotal and VMware Tanzu.
Jeremy Morgan is on a mission to help developers get better at what they do. He's a Senior Developer Evangelist for Pluralsight, and an avid tech blogger and speaker. He has two decades of experience as an engineer building software for everything from Fortune 100 companies to tiny startups.
Jeremy enjoys teaching through his popular tech blog as well as contributing to open source as a .NET Foundation Member, and DevOps Institute Ambassador.
Marco Moschettini is a senior software architect, graduated from the University of Bologna. Forbes under 30, Marco is a co-founder of Cubbit, where he leads the technological development as CTO.A tech enthusiast since early age, he has specialized in web development and cyber-security, scaling projects up to tens of thousands of users already during high school.At the University he then further specialized in distributed and peer-to-peer systems with a degree thesis on decentralized cloud storage, laying down the foundations of Cubbit's cryptographic architecture.
I am passionate about technology and helping others realize the ways in which it can improve business and people's lives. I continually look for opportunities to leverage a creative and analytical skill set to improve business agility so that organizations can respond quickly to customer needs and stay relevant in an increasingly digital world.
Lyn Muldrow is a Maintainer Advocate at Tidelift, helping open source maintainers get paid for their contribution to the community. She previously contributed to building projects as an engineer at LinkedIn, educated new generations of technologists as Lead Instructor at Flatiron School, and maintained open source projects through her work at DigitalOcean. Lyn is passionate about increasing diversity in the open source community, and volunteers with organizations like Out In Tech to increase opportunities for all. In her free time, Lyn enjoys gardening, hanging with her Maine Coon, and going on travel adventures.
I'm a technical documentation expert and DevRel. I talk about everything related to documentation strategy, metrics, and structure.
I aim to explain to people that technical docs is more than writing boring content. It's actually a fun and diverse skill you can master.
E.g., learn how to tweak your documentation search to provide better results using Algolia, dive into content analytics/user flows with Google Analytics, or design the optimal developer learning journey.
My value? I deeply understand the DevRel space, especially technical docs, docs tooling, and DevExperience. Also, I've worked in DevRel for four years (and 3y in software engineering).
John Musser is the founder of API Science and previously founded ProgrammableWeb, the leading online resource on open APIs. John is an industry expert on APIs, quoted in the Wall Street Journal, New York Times, Forbes, and Wired, and speaking at conferences including SXSW, Dreamforce, and Web 2.0. He also consults on API strategy and trends with clients including Google, Microsoft, AT&T, and Salesforce.
I'm a tech person with an entrepreneurial mindset and experience in leading engineering teams. I like operating at the interface between technical systems and business processes.
In the past years, I've founded and sold a startup, built the digital lab of a German Mittelstand company, and now combine both aspects as the CTO of the Venture Builder wattx. Since we're building digital solutions and ventures for other (traditional) companies, I've been part of a team that tackles challenges from building a healthy food store online to engineering an IoT solution that reduces scrap in wet-milling processes.
Lukonde is a Principal Technical Evangelist at SUSE and an AWS Container Hero. He is part of the SUSE & Rancher Community team and has years of experience in application development, cloud engineering, and DevOps workflows. He is a life-long learner and is passionate about sharing knowledge and contributing to the developer community through content such as technical articles, conference talks, live webinars, and on-demand videos. Nowadays, Lukonde spends the majority of his time contributing to the cloud-native community with the SUSE & Rancher team, providing content, training, and support in the Kubernetes ecosystem and SUSE's open-source container management stack.
Daniel leads Developer Relations at Snowflake. Previously, he held leadership roles at several companies, including Google and Cisco. In addition, he led and founded multiple startups. Daniel has a bachelor's degree in computer engineering and an MBA, and he is an inventor of three patents.
Moataz is a Developer Advocate at Bitrise, where he helps mobile engineers to build fast, reliable, and secure mobile apps. Moataz has over 13 years of experience in development and testing roles, and he is always seeking ways to close the loop between software development and service delivery. Additionally, he is an AWS Community Builder and technical instructor.
https://www.1rivet.com/executive-team/krishna-nair
On paper, I am a Director of engineering at Capital One where I lead the team that integrates ML-base experiences and personalizations in all the supported surfaces for all Capital One customers. In the past, I had the privilege to lead the Kindle rendering team solving the problem of delivering millions of books on billions of devices in every supported language. Also, I worked as an engineering lead in Amazon Payments and implemented payments methods and regulations for Brazil.
In a parallel universe, I foster my vision of an inclusive and diverse community where great training is affordable to everyone.
My career in information technology spans more than three decades, involving a vast array of technologies and solutions. I have been honored to receive the Microsoft MVP award, as well as being placed as a Microsoft Azure Advisor. I am also a Citrix Technology Advocate (CTA), and In addition, a VMware vExpert. Personally, I mentor people interested in technology, and give presentations around the knowledge that I have and want to share. I am always striving to learn more everyday.
Lazar is a full-stack engineer and content creator. He's working at Sentry as a Developer Advocate. He's also an Egghead.io instructor where he publishes his programming courses. Lazar also does live streams and publishes videos on his YouTube channel.
As an Evangelist at Braze, Magith Noohukhan addresses the vision for customer engagement and how can brands feel empowered to create more meaningful human conversations with their customers which is natural, personalized, and the one that adds value. Prior to joining Braze, Magith held Evangelist positions across Germany at XING and Indeed.com and has more than 15 years of experience including working at the German Aerospace Center in Munich, Germany
Magith Noohukhan holds a Master's degree in Robotics Engineering from the University of Applied Sciences in Darmstadt, Germany, and a bachelor's in Electronics and Communications Engineering.
Alex Novotny has been working in software development for over 10 years. He has a passion for technology and helping other engineers learning how to use APIs.
Product manager, former QA, owner of Dacza Antoniów.
Currently working on new product in tourism industry.
Adora Nwodo is a multi-award winning Software Engineer based in Lagos, Nigeria. She currently works at Microsoft where she builds Mixed Reality on the Cloud. She is also the Founder of AdoraHack, and the Vice President of the Nigerian chapter for VRAR Association.
She has content online that teaches people about Infrastructure Automation, Software Engineering, Productivity & Career Growth.
Adora is the Author of "Cloud Engineering for Beginners", and "Beginning Azure DevOps". She is passionate about the developer community and is driving inclusion for women in technology. She co-organizes community events, contributes to open-source, and speaks at technology conferences worldwide.
Brendan O'Leary is a Staff Developer Evangelist for GitLab who connects with developers, contributes to open source projects, and shares his thoughts on cutting-edge technologies on conference panels, meetups, in contributed articles and on blogs.
Bill is head of product marketing for API management at Broadcom, as well has the head of API Academy. Prior to Broadcom, Bill had multiple management positions at Blue Coat Systems and Novell.On weekends, Bill can be found scuba diving along the CA coast, or on a club ride on his Harley-Davidson.
Aditya Oberai is a Developer Advocate at Appwrite and an avid hackathon enthusiast. Having worked with various technologies such as .NET, Microsoft Azure, etc., he has spent the last 3 years empowering tech communities as an MLH Coach, Twilio Champion, Gold Microsoft Learn Student Ambassador, and a Google Developer Student Club Lead. Aditya was the National Winner in the Education category at Microsoft Imagine Cup 2021 India Chapter and has been named among Major League Hacking's Top 50 hackers of 2021. He co-organized (arguably) the largest student-led digital hackathon in India, HackOn 2.0.
Experienced leader focused on creating and driving innovative technology strategies that increase shareholder value. Driven to maximize customer satisfaction leading to process, profit, and capital optimization.
• Demonstrated expertise in maximizing product value through Agile, Lean and SDLC
• Voice of customer evangelist driving product, placement, pricing, and promotion specifically to demonstrated customer buying preferences.
• Experienced in logistics, pharma/medical device, manufacturing, retail, hi-tech, and transportation verticals.
• Focused on building and then commercializing new, emerging technologies to the mass market.
• Specific experience building/using technology to establish, grow and optimize development and product teams supporting corporate initiatives and sales efforts.
Adao Oliveira Junior is a Solutions Architect working in the technology industry for over two decades, five on Cloud Native solutions. He has been considered a leader in the Cloud Native space, primarily focused on solution architecture, software engineering, and cloud infrastructure but also experienced in security and infrastructure as a code.
Experience in collecting high-level requirements and translating them into technical solutions, helping customers and partners around the globe. He also contributed to several open-source projects and the Kubernetes community and holds Kubernetes certifications, such as CKA, CKAD, and KCNA, among other computer and cloud industry certifications.
Hi, I'm Confidence, a Software Engineer and Youtuber passionate about web technologies, Linux, and automation. Right now, I contribute to open-source at Appsmith and enjoy making Youtube content during my free time (✌️you should totally get subscribed https://www.youtube.com/confidenceokoghenun).
Machine Learning Developer Advocate at Neptune.ai, a community builder with Amazon Web Services (AWS).
He writes Machine Learning Operations (MLOps) technical articles for WhyLabs.
He is a technical reviewer for MLOps books at Packtpub.
Stephen is the lead volunteer and a founding member at AI School Africa.
Mr. Olex is a software engineer and entrepreneur with over 28 years of experience. He created SlashDB, an automated RESTful web service layer for relational databases and runs vt.enterprise a software consultancy servicing financial institutions in the New York metro area. He is a Polish-American immigrant who believes (and proven) that motivation and resourcefulness can compete with and prevail over privilege and money.
David has a track record of building products and businesses in monitoring, test and mobile - and currently is CEO of API monitoring provider APImetrics with a focus on datacentric metrics for API quality.
With a degree in Systems Engineering, a Master of Science, and years of experience building unique solutions in the technology world, Alejandro knows how the software industry works. He guides the overall strategy for Rootstack, leading with innovation, vision for the future, and deep-rooted industry knowledge.
Experience Director Suzan Oslin uses immersive technology to build aspirational futures that reflect her own wonder and awe for the majesty of life–at the same time revealing ugly truths that endanger our very existence. She is a visionary futurist and creative technologist with extensive experience across visual effects(Metrolight, Disney), computer animation(Warner Brothers), UX design(Technicolor, Fandango), coding, team leadership, and program management.
Suzan currently heads Impact Immersive; a Los Angeles based studio and consultancy that uses the persuasive power of AR to effect positive social change. She is a graduate of the Electronic Visualization Lab at the University of Illinois, Chicago.
Ezinne Osuamadi has a degree in Information Management Technology and has gained professional experience in various roles such as Technical Product Manager, Mobile Developer, Business Mentor, Software Engineer & Project Manager, and Programs Manager. She has worked with reputable organizations such as SAP, Wema Bank, Upskill Digital, Edubridge Consultants LTD, Nomadians Hub, McKinsey Forward Fellow, Meta /She Leads Africa, and Bright Network. Ezinne is also a Founder of Ladies Crushing IT Africa and a West Africa Regional Mentor for Google Women Techmakers.
SW craftsmanship, TDD addicted, agile coach. I have fallen in love with FP in particular Elixir/Erlang. I like Ruby, NodeJs and C++. CTO @coders51
J. "Michael" Palermo IV is atheist Director of Developer Relations at Telnyx. Michael is a published author and public speaker. Michael previously worked at Amazon and Microsoft
Isaac is a business-oriented engineering leader with a track record of building high-performing teams and getting projects off the ground quickly. I've designed and developed large-scale products in several industries (healthcare, finance, real estate, hardware / embedded systems), from ideation to production.
Dr. Gautham Pallapa is the founder of Transformity and an Executive Advisor for VMware. He works with C-Suite and Fortune 1000 executives in transforming their strategy, processes, technologies, culture, and people to achieve their objectives and business outcomes. His mantra is "Transform with Empathy" and has successfully led several business transformations and cloud modernization efforts in various industry verticals. Gautham is an agile coach, Lean Six Sigma Black Belt, SAFe Agilist, and a DevOps Institute ambassador. He writes/talks/works on transformation, elevating humans, helping underprivileged, and giving back to the community. His book, "Leading with Empathy" explores these topics in detail.
Vishal Pallerla is a Developer Advocate with DevZero, a Crypto and Information Enthusiast. His passion towards tech communities, event management and love to share awesome technologies with community led him to Developer Relations. He leads GDG Houston, SPC Houston and involved in various tech communities. He graduated with a Master's degree in CS from University of Houston. He hails from the southern part of India and currently lives in Houston. He spends countless hours organizing things so they look the way he wants and also spends the same in cooking to get the best out of his recipe.
Akshay Kumar Pallerla is a seasoned data engineer and analytics professional, working as a Data Architect. With nearly a decade of experience, he has designed and implemented complex data pipelines & data systems, developed innovative data analytics solutions, and created compelling visualizations to drive business decisions.
Akshay is an active technical community member, simplifying complex topics for everyone through presentations and blog posts. He bootstrapped Elastic User Group and is an active member of the local GDG chapter. He has several certifications in Cloud and Data.
Outside work, he enjoys pixelgraphy (Coiner of the term), travel, food, and adventures.
Satish is a seasoned technical expert with 17 years of experience building payment systems and integration solutions for enterprises. He began his career at IBM and later led multiple initiatives at Visa and AWS. With a master's degree in Computer Science and Engineering from NUS, Singapore, Satish brings a wealth of expertise to his current role at Apple, shaping ideas into products that can have meaningful impact on consumers' lives. With a focus on innovation and thought leadership, he uses his deep expertise to scale services to billions of devices through strategic partnerships.
I have a Bachelors of Technology in Computer Science Engineering From Maharaja Agrasen Institute of Technology (GGSIP University, India). I am a Business intelligence consultant / developer with 5.5 years of professional experience in designing, developing, testing and maintaining the solutions in an agile team. I love exploring new technologies and eager to learn and worked on cloud technologies with Microsoft stack knowledge with a expertise in Mendix, Azure, CICD, Power BI and MicroStrategy as an onsite coordinator , efficient team member and consultant.
Chris Pardo brings over 20 years of experience in product, alliances, technology and innovation. Chris is currently Principal PM focused on profitability for Office, Sharepoint and Teams. Prior to Microsoft, Chris was the VP of Innovation for Sales & Marketing Solutions at Dun & Bradstreet where he helped bring new integrated products to market and created strategic alliances with major cloud companies. Prior to D&B, Chris worked at IBM as a software engineer on IBM's hardware and software products.
Mary has over 15 years of experience working in science, data and technology. In her current role as Developer Engagement Manager for DISH Wireless, she partners with technical teams to create a cloud-native, 5G ecosystem designed for developers. She's passionate about building and engaging a dynamic community of developers who are redefining what's possible at an unparalleled velocity of innovation. Speaking experience includes EthDenver: Community Empowerment and CloudNativeCon Europe.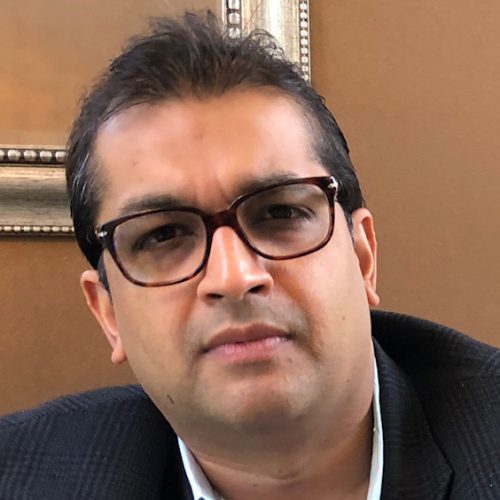 Azmath is an Information Technology Executive with over 25 years of progressive experience across multiple industry sectors. Azmath is highly successful in establishing vision and strategic capability in the marketplace by effectively leveraging emergent technologies such as Cloud Data Modernization, Data Mesh, Data Fabric, Digital Intelligence, Digital Transformation, Data Sciences, Machine Learning and Predictive Analytics.
Azmath with prior "BIG 4" high-performance technology consulting experience, had key responsibilities including help drive value/business initiatives for several large programs and projects across various industries.
https://www.linkedin.com/in/ashishipatel/
During the course of his career, Ben has worked with and advised to many tech companies from small startup companies to big tech corporates and helped them design, build and scale their products and reach global distribution at high volumes.Today Ben is the co-founder and CTO of echoAR, a cloud-based backend platform for AR/VR.
Kiran Peddireddy is an expert in data engineering and platform management at Cox Automotive, with a wealth of experience in solving tech problems. As a passionate technologist, he is currently leading the company's Digital Transformation initiative. Kiran earned a Master of Science degree from CCSU and has approximately 16 years of experience in the field, dedicated to assisting his customers in overcoming real-world challenges and achieving their maximum potential and success.
Serial entrepreneur with a background in aerospace engineering and machine learning. Victor has professional experience in IoT, Predictive maintenance, Healthcare and e-commerce. Combining an engineering background with a business mindset, Victor enjoys working as CTO with the team at UbiOps to develop a state-of-the-art MLOps solution. Enabling data science teams everywhere to deploy and serve algorithms and build smart applications.
I have worked in technology for the past 8 years, after 7 years as a management consultant.
I launched my first tech company in 2015, ComparaJá.pt, that became Portugal's largest price comparison site for financial products. Then I launched FREE NOW, the European Uber rival in Portugal. In 3 years we were able to attain a sizeable market share.
I have now started my 3rd entrepreneurial project, Bitloops, which is a backend-as-a-service and workflow design & orchestration platform that will make build backends 10x faster!
Peter is Founder & CEO of CodeStream, a service that helps development teams discuss, review, and understand code. Prior to CodeStream, Peter was Founder & CEO of Glip, a team collaboration platform acquired by RingCentral in 2015, and Multiply.com, a social commerce platform acquired by Naspers in 2010. He also founded Commissioner.com, one of the first online fantasy sports platforms, which was acquired by CBS in 1999. A seasoned entrepreneur and tech executive, Peter is a recognized expert in the collaboration and social networking space, pioneering several of today's most commonly used features in real-time messaging. Peter holds BS degrees in Computer Science and Applied Mathematics from Carnegie Mellon University.
Bostjan is the founder and CEO of Space Invoices, an API-first invoicing software that helps SaaS companies reduce time-to-market and increase revenue by offering their own invoicing-as-a-service solution to their customers.
Space Invoices is currently used for invoicing and tax compliance in more than 30 countries.
Natalie is an avid learner and question asker, an OpenAI ambassador, a Google Developer Expert for Go, a public speaker and a sailor.
Currently she is heading everything tech related at a Stealth Mode startup, organizing tech conferences (Security, SRE, AI and Go), and the Berlin chapters of the Go and Women Techmakers user groups.
She worked in 4 continents as a Lead Developer Advocate, Engineering Manager, Software and Hardware Engineer, and a Co-Founder of a mobile start-up. In her free time, she is wondering if there is life on Mars.
Aaron Ploetz is a developer advocate at DataStax. He has been a professional software developer since 1997 and has several years of experience working on and leading DevOps teams for startups and Fortune 50 enterprises. He is a three-time Cassandra MVP, and has worked as an author on the books "Seven NoSQL Databases in a Week" and "Mastering Apache Cassandra 3.x."
I'm Joshua, Developer Evangelist at Merico. I'm leading open source programs for Apache incubated DevLake project. I have also hosted a Podcast to feature makers of open source, communities and products.
Spoke at various virtual events and hackathons internationally. Aside my profession, I also advocate for open source sustainability by being a member of Sustain OSS, Mental health and Productivity.
I'm currently working as a Senior Product Manager at Microsoft, and have advanced degrees in Computer Science and business administration (MBA).
My industry experience of working for 10+ years at top tech companies has given me a chance to work on and launch numerous complex software and business products.
I believe this experience coupled with my academic background will help me add value to the Product Advisory Board.
Navendu Pottekkat works as a Developer Advocate for Apache APISIX, the cloud native API gateway. As an open source maintainer, Navendu's passion for designing, developing, and deploying scalable, distributed systems is evident in each initiative he advances. He is also dedicated to help new contributors to open source by mentoring through Google Summer of Code and Linux Foundation Mentorship Program.
Boydlee is MIT Group's Chief Technology Officer. He oversees the product and development for a number of businesses within the MIT portfolio, leading the engineering, test and cloud/infrastructure teams. Boyd has more than 20 years of software and product development experience, both in the enterprise and startup worlds.
Deepak brings close to two decades of expertise in the design, architecture and development of complex software products. Prior to BoxyHQ he was the CTO at Red Sift, a fast-growing cybersecurity scaleup. Prior to that, he was the founder of ContentSift and the first technical hire at Apsmart (acquired by Thomson Reuters). He has led product and engineering teams at several startups and worked on the Opera Mini and Mobile browsers, a product loved and used by millions of users across the globe.
Amith Pulla is a Technical Program Manager at Intel Corp. Amith works with platform software enabling plans in pre-silicon to scope virtual platform features and capabilities. Over the last 20 years, Amith has been involved in software testing strategies and processes for applications from sales, marketing to data analytics and system software. Amith also worked in market research and intelligence space for data center and server market. Amith has worked extensively on projects involving multiple platforms and complex architectures. Amith got his CSTE and PMP certifications in 2006, CSM certification in 2012.
Software & Technology Executive with 25+ yrs. experience in complex license sales, increasing license revenue, product development and design, R&D, Go-To-Market (GTM) analysis and planning, as well as early adopter phase technical solutions for Venture-backed and Private Equity-backed software companies. Led teams of up to 100+ employees in multiple countries.
Confident, visionary leader with strong business savvy capabilities marked by a blend of strategic, financial, operational, and technical acumen. Seasoned P&L owner and operator with a track record of delivering results in hyper growth businesses with teams consistently delivering double digit top line growth and double digit KPI improvements year over year.
Technology Manager with more than 15 years of experience leading teams throughout Latin America. My professional career has been focused on driving digital transformation in various sectors, including Energy, Oil & Gas, Financial, BPOs, and Technology.
IBM Distinguished Engineer, CIO DevSecOps CTO. Rosalind is responsible for driving the Developer Experience for the DevOps transformation for the IBM CIO. In her role she will be working to make IBM CIO's a hybrid cloud showcase and driving the continuous improvement culture within the developer community. In her prior role she was responsible for bringing open modern toolchains to the z/OS platform and working with clients on their DevOps transformation. She is a frequent speaker at conferences, master inventor, a member of the IBM Academy of Technology, author of Enterprise Bug Busting.
Nick is a startup veteran and Internet technology entrepreneur with over 25 years of application development, testing, and cyber security experience. He is recognized as an industry expert in API development, API management, and API security and has helped architect and implement some of the largest API Management and digital transformation projects in North America. As Field CTO at Salt Security, Nick helps guide and positively influence how organizations protect themselves from today's emerging API security threats. Prior to joining Salt, Nick was an early contributor to the success of Kong, the world's most widely used API Management platform.
Senior Developer 🥑 at @thekubeshop building @tracetest_io. Author, failed startup founder, and
[email protected]
local leader.
Dilan Rajapakse has proven leadership capabilities in several software development companies in multi-national environments with over 25 years of experience in the ICT industry, with skills in business strategy, corporate development and growth, general management, project management, human resource management and operations management.
After learning to code as a teenager, Federico founded his first startup at the age of 16. Following that initial foray into tech leadership Federico worked for Microsoft as a very young adult. After a number of years working for US organizations Federico saw a need for effective software development help and an opportunity to make an impact in his community in Guadalajara (Mexico). As a result, Federico founded Density Labs along with his wife, Adela. Over the last several years he has focused on managing projects for his US partners and scaling development (and QA) teams for their businesses.
Angel is an entrepreneur and hands-on tech CEO who drives the vision and innovation behind Cuemby. Angel has a passion for sharing the knowledge which he does through public speaking as a member of the Cloud Native Computing Foundation speakers bureau and Fundacion Hispana de Cloud Native helping the Hispanic community to have access to content in their native language. As one of the early adopters of Kubernetes, he is a certified Kubernetes administrator and part of the team that curates the exam. Angel is also involved in the Linux Foundation, helping curate multiples exams.
Chandra is the co-founder and CEO of Opsera, a continuous orchestration platform for Next-Gen DevOps. In Prior roles, Chandra was the Head of Global Enterprise Infrastructure at Uber and SymantecChandra's domain expertise spans DevOps, AIOps, Cloud, Infrastructure and Security, and he has led large scale digitization initiatives including private and hybrid cloud build-outs, software delivery automation and infrastructure transformationChandra holds an MBA in Strategy and Finance from the Wharton School and Masters and Bachelor degrees in Computer Science. In his spare time, he mentors Bay Area high school students in STEM programs and enjoys running marathons.
Madhan Rangaswamy is a seasoned technologist with more than two decades of proven expertise in delivering large scale, enterprise grade systems with consistent results. He has worked in companies like Hewlett Packard, Symantec, Computer Associates, Proctor & Gamble, Trilliant Inc, Apple, Securly and now as a Technical Consultant for Smart City Projects
I am currently the Head of Data Science at Quicken.com, where I lead teams to deliver new sets of data-driven capabilities and automated insights to users. I am responsible for ML across all the teams, including Product, Marketing, and Finance.
I have an extensive knowledge in natural language processing, machine learning, information retrieval, web search engines, data mining, personalization, and distributed large-scale systems. Recently, I've been focusing on developing generative AI for financial transactions to explore its applications beyond text and images.
In my free time, I enjoy reviewing machine learning books, papers, and conferences for select publications and events.
Amir Rapson co-founded vFunction and serves as its CTO, where he leads its technology, product and engineering. Prior to founding vFunction in 2017, Amir was a GM and the VP R&D of WatchDox until its acquisition by Blackberry, where Amir served as a VP of R&D. Prior to WatchDox, Amir held R&D positions at CTERA Networks and at SofaWare (Acquired by Check Point). Amir has an MBA from the IDC Herzlia, and a BSc in Physics from Tel-Aviv University.
Dilip Ravindran, as a security engineering leader at Coinbase and a former senior manager, has developed extensive experience and expertise in the technology industry, including cloud technologies, cloud security, engineering leadership, and blockchain technologies.
As the leader of the cloud security efforts at Coinbase, Dilip's current role involves developing and implementing the infrastructure security strategy, policies, and procedures to make it the most secure crypto platform in the world.
He is passionate about staying current with the latest advancements in cloud technology and enjoys sharing his knowledge with others.
Ravi Ravichandran is Head of Cloud platform engineering and Devops at Juniper Networks. He is instrumental in transforming Devops at Juniper Networks. Ravi has over 25 years of experience Cloud/SaaS platform and engineering, IT Strategy, Architecture, Support, Cloud Services Delivery, DevOps, Infrastructure, Operations engineering and Security, with technical and business leadership. At GE Software, As CTO for Cloud Platform & Devops, He was responsible for the industrial cloud for customers and led the global Cloud/SaaS strategy spanning AWS, Azure and Private Clouds, addressing security, availability and reliability. Ravi worked at numerous startups taking 2 companies to IPO.
I am an expert in the field of software process improvement and software engineering technologies with two decades experience as a software engineer, a software architect, a CIO, a CTO, a Director of Engineering, a professor, an author, and a consultant, focusing on software engineering issues.
Extensive hands-on experience in designing highly scalable distributed reactive systems, big data, asynchronous and event-driven workflow systems and machine learning techniques.
Chris is a Senior Manager for Enterprise Advocacy at GitHub - He leads a team of advocates across APAC and EMEA that help execs, engineering leads and enterprise devs ❤️ GitHub.
Rotem is Director of Engineering at ARMO, where she contributes to the Kubescape open source project, as a staunch and passionate supporter of making open source security better and more accessible for everyone. Rotem is an engineering veteran, with experience as a software developer, architect, with a focus on the security &DevOps discipline.She has many years of experience in all aspects of Kubernetes engineering from deployment across various environments, through monitoring–with specific expertise in working with Prometheus and its open source suite–as well as bringing deep know-how in all aspects of IaC, driving best practices and methods wherever she goes.
Valarie Regas is a DevOps fanatic, accomplished speaker, a Georgia Tech coding boot camp graduate, and a veteran mommy. She holds a BA in Psychology and currently works in Developer Relations. After years being a stay-at-home mom, she decided to change her life by entering tech, and has learned a lot along the way. In addition to DevOps, she enjoys mixed martial arts fighting, table-top role playing games, public speaking, creating tiny humans, and activism of all sorts.
Jake is a seasoned technology executive who has built and scaled whole technology organizations with experience spanning big data/ML, infoSec, and consumer products. As the VP of Product & Engineering at Yotascale, he oversees a global team using AI/ML and data engineering to build the next generation of cloud FinOps tools. Prior to this he was the Sr. Director of Platform Development at OneLogin, where he was instrumental in building the platform to help secure their acquisition. He previously held senior leadership roles at Amazon Music and Peek Travel. He is a resident of Oakland, and really loves tiki mixology.
Jared is a visionary business and technology leader. A serial entrepreneur with an extensive background in strategic partnership development, distributed systems, backbone network engineering, datacenter infrastructure, virtualization, and integration of acquisitions. Academic computer science and engineering focus with recent emphasis on data sciences, AI/ML, analytics, IoT, public cloud platform adoption, and commercialization of disruptive technologies. Extensive experience building and managing global 24x7x365 mission-critical operations distributed across time zones, cultures, and countries including the United States, Canada, and the Philippines. http://jaredreimer.com/
Alois is the Chief Product Officer for Dynatrace cloud automation technology. He is also the co-chair of TAG App Delivery and was a contributor and founding member of several W3C standards; most recently Trace Context. Alois has successfully developed several products in the monitoring and observability space and is strong support of open source technologies in the cloud-native space.
Brian Rinaldi is a Developer Experience Engineer at LaunchDarkly with over 20 years experience as a developer for the web. Brian is actively involved in the community running developer meetups via CFE.dev and Orlando Devs. He's the editor of the Jamstacked newsletter and co-author of The Jamstack Book from Manning.
Frederic Rivain is a passionate CTO, who joined Dashlane after several years working in Gaming, Gambling and eCommerce. He is eager to learn, innovate and have fun with his team, so that Engineering can efficiently support the Dashlane business and offer the best service to Dashlane users. Outside of work, he always keeps very busy, being the proud father of 3 daughters. He needs his frequent dose of sport, as he likes to practice French boxing and trail running.
Carly is a Developer Advocate at Elastic, based in London, UK. Before joining Elastic in 2022, she spent over 10 years working as a technologist at a large investment bank, specialising in Frontend Web development and agility. She is an agile evangelist, UI enthusiast, and regular blogger.
In her spare time, she enjoys cooking, photography, drinking tea and chasing after her young son.
Javier is a Developer Relations leader experienced with developer portals, RESTful APIs, and front end development. His interest lies in building Developer Relations teams and developer portals and communities from scratch for fast-growing startups.
Sagi Rodin is the CEO and Co-Founder of Frontegg. Over the last 15 years, Sagi held senior product and software development positions leading engineering and product teams,
and engaged with ad hoc projects of building customer-facing software applications, transforming concepts into viable products.
Starting his career as an architect, Evgeny worked on cutting-edge projects ranging from high-rise developments to futuristic biodomes.
Currently, Evgeny is leading XR and AI/ML product development at Cityscape, creating digital twins and metaverse experiences that reinvent the way we build cities and stay connected in virtual and mixed reality worlds.
Clients include HTC, Dyson, Crown Estates, Landsec, British Land, Wellcome Trust, and the UK Government.
Evgeny is a guest lecturer and critic at UCL's Bartlett School of Architecture, ranked top in the world for architecture, where he is mentoring on XR and generative design practices in construction.
As founder and CTO of Mia-Platform I help enterprises to build their digital assets moving from legacy systems and silos organizations to cloud native platforms and open governance organizations. My principal focus are:- API and Cloud Native platforms - Data Streams, Fast Data and Data Mesh solutions - DevOps value stream platforms - Omnichannel experience: mobile, voice, touch, type, web
Working in IT since 2009. Currently working as Head of Engineering at SoftwareHut and as an academic teacher at Białystok Technical University. Co-founder of meet.js Białystok. Book and articles author. Father, husband, huge H.P. Lovecraft fan and terrible poker player.
I am a technical Application Security Testing (AST) leader with a record of consistent accomplishment in sales and sales engineering management roles. More than 20 years of application security sales, sales engineering leadership, software development, marketing, and consulting experience. I was a key thought leader for two AST vendors growing from startup phase to major acquisition (Fortify and Checkmarx). Also, very accomplished public speaker and I have been quoted in 50+ AST industry media publications. Extensive background in application security, object-oriented programming, multi-tier architecture design and implementation, and internet/intranet development. Highly developed presentation, written, and verbal communication skills.
Omer Rosenbaum is the CTO and Co-Founder of Swimm, a knowledge management platform built for developers. Omer is the founder of Check Point Security Academy and was the Cyber Security Lead at ITC, an educational organization that trains talented professionals to develop careers in technology. Omer has a MA in Linguistics from Tel Aviv University and is the author of Computer Networks and the creator behind the Brief YouTube Channel.
Jao is part of the founding team of BigML. Before he joined back in 2011, he was hacking for Oblong, previously he worked for Google, and previous to that, he worked on embedded software development for the scientific payload of LISA Pathfinder, secure cryptographic voting protocols in Scytl and personalisation systems at iSOCO. He was a theoretical physicist in a previous life, and wrote a Ph. D. thesis on gravitational wave detectors. He's also got a bachelor's degree in computer science.
Sven spent almost 20 years as a consultant worldwide in automotive, aerospace, insurance, banking, UN and WorldBank before joining JFrog as a developer advocate. Sven has been giving lectures at international conferences and regularly publishing online and in classic magazines and books for nearly ten years. As a developer advocate, Sven deals with DevSecOps, cybersecurity and cyberdefense, and traditional developer topics such as Core Java/Kotlin, mutation, and distributed unit testing.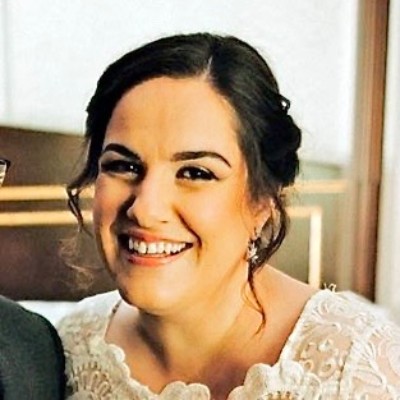 Jess is the Director of Engineering at connectRN and Founder/CEO of real estate tech startup, Appraisely. She has spent the last 17 years leading engineering and product teams, with a focus on corporate strategy, innovation, and finance at companies like Fidelity Investments, MITRE, and Raytheon. Her broad-yet-deep experiences in various roles and industries allow a holistic, informed view of all company operations. Jess won her first hackathon with no coding experience in 2016, and is always looking for new things to learn. Jess holds multiple undergraduate and graduate degrees, but believes it's what you do with your education that matters.
Asit is a seasoned Product, Strategy, and Entrepreneurship professional with 10+ years of experience across APAC, Europe, and the US. He holds an MBA from Columbia Business School and a Master's equivalent in Industrial Management from NITIE, India. Asit advises CEOs, co-founded an e-commerce company, led multimillion-dollar M&A integrations, and launched innovative products. He specializes in 0 to 1 products and Growth scaling and currently leads a new product line at Flexport, making Global Trade easy. Asit also judges for prestigious awards and is a member of Leaders Excellence and other organizations.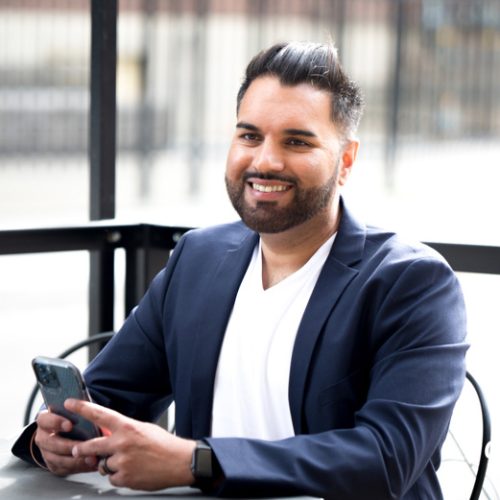 Originally from Sacramento, California and currently based in Winnipeg.
My DevRel journey started when I was a mentor to nearly 3,000 up-and-coming data scientists through Data Science Dream Job. This job had me hosting 3x office hours a week, creating educational content around machine learning, and managing a slack community.
I host a podcast called The Artists of Data Science, where I've interviewed people in machine learning plus New York Times selling best authors.
This led to me getting a sponsor for my podcast at a company that eventually hired me on full time for the position of Developer advocate.
lex Salgado (@alexsalgadoprof) has over 20 years of experience in software development, having held various positions in startups, small and large companies such as Oracle, CSN, BRQ/IBM, Chemtech/Siemens (9 years). He also worked as a professor for 9 years, teaching undergraduate and graduate courses in various areas of engineering and management.Currently pursuing his PhD in creating computer vision and robotics solutions for autonomous vehicles, he works at Elastic as a Developer Advocate. In this role, Alex aims to grow the community in Brazil and Latin America and bring developers closer together so they can understand the potential of Elastic technologies
Adam Sandman was a programmer from the age of 10 and has been working in the IT industry for the past 20 years in areas such as architecture, agile development, testing and project management. Adam is the Founder and CEO of Inflectra Corporation, where he is interested in technology, business and enabling people to follow their passions.
Adam has previously spoken at STAR West, STAR East, Agile+DevOps West, Agile+DevOps East, STPCon, Swiss Testing Day, InflectraCon, TestingMind, EuroSTAR, Agile Testing Days, TestCon Europe, UNICOM, GSDC and STAR Canada.
Insights Specialist and Digital Business Strategy & Digital Transformation Consultant with focus on future revenue generation, my main deliverables are the creation of Business cases, Market Research and Scenario Planning, and I'm also a Writer and Content Strategist & Curator on Business and Technology topics such as Digital Transformation, Innovation, and Entrepreneurship
Cherish Santoshi is an award-winning developer relations manager and an active thought leader in the DevRel ecosystem. He has contributed heavily in the technical community space for the last 9 years and managed various programs for brands like Google, Amazon, and HackerEarth. In his career, Cherish has managed programs for a community of 5 million developers across the globe.
Driven technologist and experienced leader with a background in product management, leadership, strategy, architecture, software development, developer advocacy, and community management. I am a technologist first, and love to use what I know and learn to teach others how to build things and solve problems with the latest technologies and platforms.
Mohamed Sayed is the founder & CEO of Heuro Labs. Heuro Labs mission is to help you and your organization tackle complex, data heavy, knowledge rich processes to make sense of your data and unearth the hidden value within it.
Prior to founding Heuro Labs, Mohamed contributed to designing and implementing large scale distributed multi-billion users systems as well as constrained embedded security systems.
Mohamed co-authored the policy brief to the G20 on labor market transformation focusing on AI and its socioeconomic impact.
He enjoys learning and discovering new things, literature, writing, chess, Go.He recently started learning to compose music.
Based in Berlin since 2018, Ilya is a technology and engineering leader with more than 20 years of experience working in scaleups, startups, and large enterprises with a deep passion for everything related to platform engineering, developer experience, and SRE.
Prior to running a platform and infrastructure organization in Codility, Ilya was leading of Infrastructure alliance in hyper-growing rapid-delivery pioneer - Getir. Before that, Ilya spent several years with Hellofresh modernizing the QA organization as well as establishing the SRE function and leading the platform group.
Before moving to Berlin, Ilya worked with RSA Security, Microsoft, and CA.
Kerim is a senior developer advocate at HashiCorp, where he works on creating a positive experience for infrastructure operators.
He is passionate about complex systems and enjoys the challenge of codifying them.
Before he joined HashiCorp, Kerim worked at a variety of companies, ranging from cultural institutions and aviation to government services.
Eli Schleifer is co-CEO and founder of Trunk Technolgies Inc. He has been designing and building software for the last twenty years including a nine-year stint at Microsoft, founding a mobile video startup that he later sold to Google, and working on self-driving vehicles at Uber before leaving to start Trunk. He lives with his family in San Francisco.
I'm a Systems Architect at Wikipedia, focusing on modernizing Wikipedia's architecture and guiding our teams towards a more collaborative and systemic approach to decision-making.
I firmly believe in the power of Open-Source and its ability to bring people together to create something greater than themselves.
I'm also passionate about supporting right-to-left languages and localization. I believe that everyone should have equal access to information and knowledge, regardless of language or cultural background.
I strive to bring a holistic perspective to everything I do, encouraging teams to think about the bigger picture and how their decisions will impact the entire system.
I stumbled into DevRel after getting the opportunity to run a couple of hackathons at Appian. Finding DevRel was a lightbulb moment, a career that perfectly combined my interests of building relationships, teaching others, learning new things, and coming up with creative ways to put on a show. In my free time I love drumming, playing games, and challenging myself.
Igor Seletskiy is the Founder and CEO of CloudLinux, TuxCare, and AlmaLinux OS Foundation. Igor launched CloudLinux in 2009, forging it into today's prominent player in the Linux, Enterprise & service provider ecosystems. In 1997, he formed PSOFT, pioneering products for the service provider market such as multi-server commercial control panel, website builder, and one of the first web file managers. Igor Seletskiy is a respected and accomplished technology guru specializing in Linux, kernel development, cloud, and security. He is a frequent and enthusiastic speaker at industry events worldwide, and a passionate commentator on many sector issues.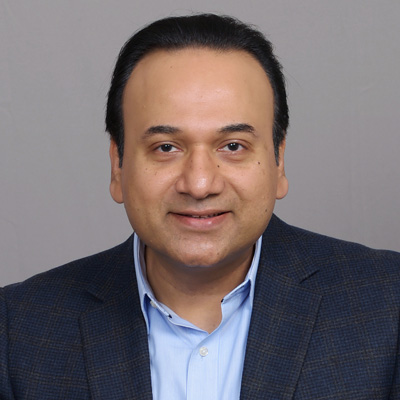 Adil is focused and driven, a natural leader who leverages product strategy, technology, and consulting expertise alongside a broad business sense to translate complex multi-stakeholder needs into meaningful platforms, products and solutions. Adept in energizing and leading both seed teams at startups and large geographically distributed groups at Fortune 500 companies, he conceives and executes innovation and transformation roadmaps that harness internal value chains, strategic partnerships and M&A opportunities to achieve market traction and top-notch industry recognition.
Adil excels at driving organizational alignment, revenue and profitability through strong collaboration with internal stakeholders, partners, vendors, and customers.
Shira Shamban is a security researcher and technical expert with a focus on cloud security. Currently, she is the co-founder and CEO of Solvo, where she makes developers and security team's life easier by enforcing adaptive security for them automatically. Shira started her professional career in cybersecurity as an officer in the elite intelligence unit 8200. Shira strongly believes in empowering women and under-represented communities in the world of technology. She volunteers as a lecturer and a mentor in SheCodes, Cyber Ladies and WomenInAppSec. Shira started her own mentoring program called Security Diva and is the co-chair of OWASP Israel.
Amir Shaked is the Senior VP of research and development at PerimeterX, responsible for building a multi-zone distributed system that detects and mitigates automated attacks on websites in real-time. Before that, he led several software engineering groups in the Israeli ministry of prime minister, focusing on cybersecurity products, and worked many years as a software engineer and security researcher. He has extensive experience leading software teams in multiple disciplines, such as web apps, IOT, telecom, and machine learning. He holds an MBA and BS.c in Physics and Economics from Tel-Aviv University
Security Evangelist with more than 12 years of experience in Application Security and Fuzz testing. Worked in various roles including but not limited to Penetration Testing and Red Teaming. During his career he got a chance to work with various technologies in the domain of Telecom, Medical, ICS and Automotive Security.Security Specialist with Synopsys Inc , an organization which provides Products and Consultation on how security fits in the SDLC and evangelizing technologies like IAST, Open Source Security, Binary Analysis and Fuzz testing to uncover security issues.Currently his areas of research includes DevSecOps,Security in SDLC,Kubernetes Security and Secrets Management
With over 8 years of experience in the IT industry, I have worked across various roles and domains. From being a manual tester to heading the innovation lab at one the India's Fortune 500 companies, I've been there and done that. In my current role as a Developer Advocate at Infracloud, I'm focused on improving developer on-boarding experience for our various cloud native open source projects. From creating developer documentations, blog posts and videos, I love helping people adopt newer technologies and help improve our products. I'm currently based out of Hyderabad, India.
As an Electrical engineer in Technology sector, I bring core skills for understanding customer insights, identifying new business opportunities, delivering customer centric experiences and iterating on future forward Business models.
My experience with Consumer Software/Hardware Products at Microsoft, Apple and WellsFargo enables me to have deeper Product Insight and Customer Empathy. I have delivered some of key solutions for iCloud Accounts (Trusted devices, Multi Factor Authentication features), Itunes payment initiatives (Federated Payment Identity, Integration with 3P and 1P providers) Bing Search Ads Offerings and more recently at multiple start ups.
Akshay has worked in solving zero-to-one problems in healthcare using data and ML. Most recently as the CTO of doc.ai, Akshay and his team were the first in the world to crack federated learning on health data both on server and phones, bringing privacy to remote clinical trials. Akshay is also the vice chairman of the IEEE group running decentralized clinical trials where he leads the novel biomarkers workgroup, building new standards for DCTs. Previously, he built the world's first consumer-controlled API for health data exchange at Human API. Currently he runs hotg.ai as the CEO and co-founder.
Hello! I'm Lucy (any pronouns), a former software engineer turned product manager and now tech evangelist working at Intuit. My current focus is on documentation initiatives enabling both internal and external engineers to self-serve their various tech platform and API needs. I'm also involved in our open source and tech culture initiatives.
William has been playing with technology for over twenty years and working as a developer for over a decade. He recently switched to developer relations to learn how to engage with the tech community to improve products and services. When he's not working at OneSignal, you'll find him streaming on Twitch, building his SaaS product in the open, and mentoring others interested in tech careers.
Akram Sheriff is an IoT Software Engineer/Technologist with the Cisco IoT Engineering team. Akram holds 30+ software patents, both granted / under review by (USPTO), Germany/EU region.
Akram has done cutting edge AI/ML early stage startup work with DL, tinyML along with EDA, fabless semiconductor companies globally.
He specializes on different wireless protocols, IoT software stacks, AI/Machine learning, Enterprise WiFi, IoT architectures, and the Cloud networking domain.
Akram is also a frequent presenter in many Internal Cisco Live, Devnet , APJC SecCon -2020 and external conferences in topics related to AI/ML, Wireless Networking , IOT and Cloud technologies.
Engineering leader with over 13 years of experience building products across big data, conversational AI and financial recommendations. I am currently heading engineering for SoFi Insights, managing teams responsible for Financial insights, Credit score monitoring and ML based user feeds. Led SoFi Insights through a period of substantial growth, exceeding a million users and driving tens of millions of revenue. Skilled at delivering complex technical projects while managing timelines and cross functional expectations. Practice inclusive leadership & intentional talent development while managing high performance teams.
Or is currently the founder and CEO of Lightlytics, building a platform that Empowers developers and engineers to code and operates cloud configurations with speed and confidence.
Before Lightlytics, Or led multiple complex and multi-disciplinary technical products, involving hardware and software, mostly in the cloud and data center domains at NVIDIA.
He was the founder and CEO of Cigol a leading provider of Cloud network security solutions. Cigol was acquired by Mellanox(Nvidia Networking), Inc (Nasdaq: NVDA).
Or Served at the Israeli-NSA, where he Built complex technological projects from definition through implementation in the field of network security.
Dan is an international entrepreneur, and has built technology companies on 3 continents. He has a demonstrated history of scaling teams into high performing organizations through autonomy, mastery, and empowerment, in professional services, entrepreneurial, and enterprise contexts. He currently leads Artium's San Francisco practice, building new capabilities at scale for clients where high quality software is a requirement of their business strategy. Previously he ran e-commerce for Rakuten Viber, built an Agile outsourcing firm in Vietnam, and worked in IBM's Beijing Research Lab. He holds a Bachelor's in Computer Science from Johns Hopkins, and currently resides in San Francisco.
I'm a serial entrepreneur with over 2 decades of experience of building and running B2B companies. Currently, I'm co-founder & CTO at Unlayer, a white-label content creation platform for SaaS and Enterprise; and also co-founder & CTO at Kwanso, a custom software development company.
Navdeep Sidhu is CEO at Nastel driving innovation in Integration infrastructure management. Prior to joining Nastel, he was SVP of Products at Software AG where he focused on driving innovation using APIs, Integration & Microservices. He is passionate about building cloud-native event driven applications and using them to drive customer experience and resiliency in architectures. His experience spans over 20 years during which he has held various leadership roles in product management and marketing. His experience also includes an eight-year stint with Deloitte Consulting where he implemented large scale integration and API projects for Deloitte's Manufacturing, Retail and Telecom customers.
With over 20 years of experience, Rachel has built and led developer experience and documentation teams at high-growth startup companies, including Pismo, Marqeta, ServiceNow, BigPanda, and Koji. Her areas of expertise include developer documentation, API design standards, content management and authoring tools, and knowledge-based support. At Pismo, she leads a global team that is responsible for the Pismo Developers Portal and other products and support for enabling our customers' developers.
Andreas SIlén is a co-founder and CTO of exciting Swedish customer data api company, Roaring.io. Andreas has an extensive background in software development and data engineering.
Adelina is a software engineer, conference speaker and technology evangelist. She started her career as a Java engineer and converted to Golang in 2018. She is in charge of telling Form3's tech stories, drawing from her own experiences as an engineer. She is also a LinkedIn Learning instructor, teaching others about Golang. Reach out to her on Twitter @classic_addetz.
Bhawna Singh is a senior technology executive with 20 years of experience in successfully building and leading talented teams of engineers to transform and scale technology for a global user base. Bhawna has led multiple tech transformations, scaled systems from 0 to 100 million monthly users, led global expansion of products, participated in multiple acquisitions and spearheaded innovation to drive user growth and engagement, delivering multi million dollar revenue growth.
Karan Singh is a Senior Principal Architect & Developer Evangelist at Red Hat. In his role, Karan focuses on architecting and developing cloud-native composable solutions on Kubernetes. Part of his responsibilities is to enable developers and builders with rapidly changing cloud-native technologies. He holds a strong background in infrastructure, SRE, DevOps, data services, data analytics and product engineering. Karan is specialized in designing and building scalable and cloud-native distributed & event-driven systems and he believes that better software deserves better architecture. He is also a published author, a frequent speaker at conferences, and an avid blogger at https://ksingh7.medium.com. Contact https://www.linkedin.com/in/karansingh7
Rohit Sinha is a Director of Product Development at Synerzip. He works with various technology companies and helps them in fulfilling their product and technology roadmaps. He leads teams of architects, tech leads, project managers, and QA professionals. Before the current position, Rohit was in different technology roles including solutions architect and s/w developer for many years. Rohit holds an MBA concentrating in Information Technology from UT Dallas. He also holds both MS and BS in computer science and has earned the PMP credential.
CTO and CoFounder at Cycode, with extensive experience in cybersecurity and product development. Former founder of FileLock, which was acquired by Reason Security in 2018, a serial entrepreneur and former Unit 8200 officer of the Israel Defense Forces.
Marisa has a background in theoretical and computational physical chemistry, and she's run experiments at particle accelerators worldwide. After finishing her Ph.D., she moved into industry. First was the prestigious Insight Data Science boot camp, where she retrained as a Data Scientist. Then she became Streamlit's first developer advocate, working on initiatives throughout the company. After Streamlit's acquisition by Snowflake, she moved on to other opportunities and found Shipyard. She has a passion for learning and teaching others. She has been lucky enough to present at several webinars and conferences, ranging in topics from python, deployment, physics and chemistry.
As a mobile development aficionado, Kostiantyn has worked on numerous flagship mobile apps for the last 15 years.
He loves working on next-generation technologies that blend the physical and digital worlds together to produce a new kind of mixed reality.
Kostiantyn's specialties include mobile, cloud platforms, DevOps, startups, and AR. Founding member and first engineer at two successful startups - Jets iOS app acquired by seatmaps.com and Mobile Strategy acquired by Omnicom Group.
Currently, Kostiantyn leads technology at TBWAX - an Amsterdam-based award-winning digital brand experience agency, helping leading brands to create engaging and disruptive experiences.
Tim Spann is a Developer Advocate for StreamNative. He works with StreamNative Cloud, Apache Pulsar, Apache Flink, Flink SQL, Apache NiFi, MiniFi, Apache MXNet, TensorFlow, Apache Spark, Big Data, the IoT, machine learning, and deep learning. Tim has over a decade of experience with the IoT, big data, distributed computing, messaging and streaming. Previously, he was a Principal DataFlow Field Engineer at Cloudera, a Senior Solutions Engineer at Hortonworks, a Senior Solutions Architect at AirisData, a Senior Field Engineer at Pivotal and a Team Leader at HPE. He blogs for DZone, where he is the Big Data Zone leader
https://github.com/tspannhw/SpeakerProfile
Vanshika Srivastava is a tech and community evangelist. Her expertise happens in building and scaling communities, Web3 and Crypto. She has been advocating open source and ambassadors for certain projects. She is plugged into developer communities, SaaS, and startup ecosystem.
She is proficient in uplifting the goals of a community to establish connections, share knowledge, driving community engagement internally and externally. She is also contributes to the field of Developer Relations, Advocacy and Dev education!
Vanshika wants to empower and enlighten people on themes around Open Source, Diversity and Inclusion, Community-scale up and management, Women in STEM. She is working at Tech Startup(s) and sharing experiences around the same too!
Shivam Srivastava is a talented and accomplished 22-year-old professional hailing from Bhilai, CG, India. He graduated with a degree in Computer Science.
Shivam has a diverse skillset and a proven track record of success. He previously worked as a Developer Advocate & in Product at Moralis, where he demonstrated his ability to communicate complex technical concepts to a wide range of audiences.
Currently, Shivam serves as a Product Manager at Tatum, where he continues to showcase his strategic thinking, attention to detail, and problem-solving skills. His ability to collaborate effectively with cross-functional teams and prioritise tasks ensures Tatum's product success.
Vishal Srivastava is an accomplished technology/product executive with 15 years of experience in a variety of industries. He has a proven track record of delivering results in fast-paced, dynamic environments and is skilled at building, managing and leading high-performing teams. Vishal has a strong technical background and is well-versed in a wide range of technologies, including cloud computing, data analytics, ML/AI and software engineering. He is a strategic thinker with excellent problem-solving skills and a strong ability to translate complex technical concepts into business terms. He holds a Bachelor's degree from Cochin University and MS CS from Columbia University.
John has accumulated extensive expertise in the fields of telecommunications, IoT, AI and ML applications, holography, radiometric sensing, mobility, and payments technology. He has over 35 years of experience in engineering, product development, marketing, business development and public relations in technology fields. Before joining Parallel, John was responsible for marketing and business development for a semiconductor start-up; and was a divisional manager at NEC America where he successfully launched multiple product lines and managed new technology introductions. John holds a Bachelor's degree in Broadcasting from the University of Wisconsin–Platteville.
Robert Statsinger has worked in Application Security and Observability for the past several years. His additional experience includes Application Performance Management and its impact on DevOps, Intelligent Device Management, Enterprise Applications Integration, and developer tools and middleware. Robert holds a Masters Degree in Computer Science from the University of Southern California.
Roxy, Head of Innovation & VP of Engineering in the Office of the CTO, leads a charter to accelerate the pace and impact of innovation at F5 – a security and application delivery company. She advocates leveraging technology, lean-agile processes, and machine and human connections to deliver tangible positive impacts. Before F5, Roxy was the CTO of IoT World Labs leading global teams to create, build, and launch an innovative digital data transformation SaaS platform. She holds a B.Sc. in Computer Science from the University of Washington with 25+ years of experience in enterprise technology and business transformation.
Dave Stokes is a Technology Evangelist for Percona Corporation and a long time advocate for open source software, especially databases. He is the author of 'MySQL & JSON - A Practical Programming Guide' and resides in Texas.
Author of Undisturbed REST, Michael Stowe has spoken at conferences around the world and advised numerous companies on forward thinking technology. An active advocate for creating better architectures and interfaces, his work has also been featured on ProgrammableWeb, DZone, and InfoQ.
A former CTO and Chief Product Officer, David Subar is the managing partner of Interna, a consultancy that enables technology companies to ship better products faster, align product and engineering teams, achieve product-market fit more quickly, and deploy capital more efficiently.
At Interna, David has worked with organizations of various sizes, from small six-member startups to larger companies such as Pluto (sold to Viacom for $340M), Reify Health (whose last round valued it at $2.2B), Lynda.com (sold to LinkedIn for $1.5B), and The Walt Disney Company. David also is on the Board of Directors of the Los Angeles CTO Forum.
Vijji is an accomplished entrepreneur and executive, passionate about using technology to make a difference. Vijji currently is the CPO & Head of Engineering at Phizzle an IOT company.Vijji was the Founder, CEO & CTO of CareerWaze a Future of Work startup. CareerWaze is an AI driven Career and Learning advisor helping users acquire in-demand skills. Vijji was also the Founder & CEO of BPA Technologies a VC funded Technology Services startup focused on Content Management Solutions for Fortune 500 Companies. BPA was acquired by a Moody's group company ICRA in 2012.
Manoj is a product leader with 9 years of experience building data and application products. He currently works at Walmart improving the customer experience and operational processes leveraging data. In the past, he has worked as product manager for Expedia and American Express enhancing the strategic execution of their B2B and B2C offerings.
I've worked 15 years as developer and software architect, and the last 10 as engineering manager. I love helping multi disciplinary, autonomous & distributed teams to evolve their organizational structure and processes. Psychological safety and customer centricity are some of the key tenets I use in doing so.
I've been the last 12 years at large organizations like Avaya, Amazon or Visma, but last year I jumped back to the startup arena. In Unleash we're building a cool product, and even cooler team, so I'm super excited about our present and upcoming moves.
Mark is a Security Architect and Manager with over 20 years of experience mastering numerous aspects of hardware design, DevSecOps and S-SDLC. His passion entails implementing best practices of security, privacy and safety principles at all 7-layers and beyond. He has achieved his MSEE degree in Information Science and Systems from Texas A&M University and the CISSP certification. Mark also has 3 patents and has published and presented several times.
I've been building and managing software products for over ten years. Although I have a strong software engineering background, I have shifted my focus to product management, especially leading API products and building API strategies. I like software as service products that help people solve their problems and be more productive.
Over the last 10 years, Ameya Talwalkar has built strong engineering teams specializing in enterprise and consumer security in Silicon Valley, Los Angeles, Madrid, Pune, and Chengdu. Before co-founding Cequence Security, he was Director of Engineering at Symantec, where he was responsible an anti-malware software stack that combined network intrusion prevention with behavioral technologies, and anti-virus engines. Under his leadership, Symantec developed an advanced version of network intrusion prevention technology that blocks more than two billion threats a year. Ameya holds a Bachelor of Engineering in Electrical Engineering from the University of Mumbai's Sardar Patel College of Engineering (SPCE).
Accomplished Product and Engineering Leader with a track record of building high-performing global organizations and delivering market leading products at some of the world's most innovative companies. Defined and built products in several technology domains including Cloud, Infrastructure, Security and Databases.
Founder & CEO @openfabricai - the world's first platform that provides straightforward access to AI solutions through the elimination of technical hurdles
lag has been involved in programming since 1997. As a self-proclaimed Programming Language Archaeologist, he had learned over 65 different languages and is constantly looking for more. After 11 years working as a Senior ABAP Consultant in Peru and Canada, he joined SAP as a Developer Advocate and then an Innovation Demo Expert in Montreal, Silicon Valley and Toronto. Currently, a Senior Developer Advocate at Nylas in Ottawa, he helps developers to communicate better through emails, contacts and calendars.
He has a passion for technology, going from Machine Learning to Virtual/Augmented Reality, as well as 3D modelling.
Eddie is a Director of Engineering at Mode. Previously, he worked at Code for America, 18F, and served as Director of Cloud.gov.
Jessica Temporal is a Sr. Developer Advocate at Okta. Her dream is to help developers worldwide by teaching technical content everywhere. She is the co-founder and co-host of the first and most beloved Brazilian podcast about data science Pizza de Dados. Creator of GitFichas, a collection of Git study cards. She also loves to knit and pick up new skills on YouTube. Right now learning to play the keyboard and do digital drawings.
Pankaj Thakkar is an experienced technologist who has wide experience ranging from virtualization, operating systems and computer networks to his present interest in observability systems. He is the co-founder and CTO of an innovative startup called Kloudfuse that is disrupting the observability industry by building an industry first unified observability data lake. Previously he was the Chief Architect for NSX product line at VMware with about $1.5B in revenue that he joined as part of the Nicira acquisition. He loves to trade ideas on building reliable distributed systems and enjoys hiking and spending time with his 3 kids and wife.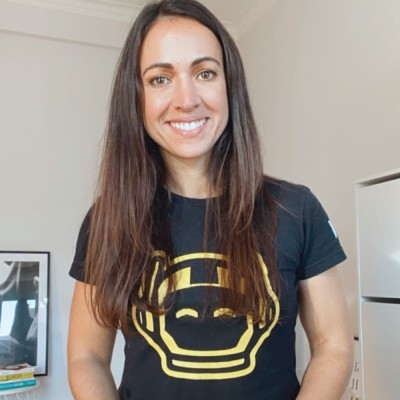 Vera is a former developer turned into a Developer Advocate, currently leading a Global Developer Advocacy team. She has been involved in the tech industry for over 16 years. For the past five years, she has been dedicating his professional time and a vast amount of personal time connecting, helping, and learning from the Developer Community.
Software Developer, Technical Lead, Trainer, Customer Success Manager, Developer Evangelist, Developer Community Advocate are some of the roles she has embraced in the last decade.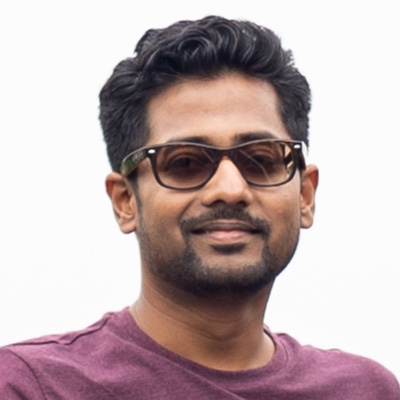 Abhishek Tiwari is a Senior Manager for Software Engineering at LinkedIn, heading the company's Big Data Pipelines organization that builds and manages the infrastructure to power all LinkedIn products, including AI-driven innovations, enterprise offerings, and member services. Additionally, he serves as the Vice President of Apache Gobblin at the Apache Software Foundation, the world's largest open-source foundation powering over half the internet.
Founder of AssetMantle, with 5 years of experience in building web3 products.
Juan joined Tombras in April 2022 as the agency's first-ever Chief Technology Officer after 17 years at R/GA where he most recently led the US tech team, and built out the agency's near-shoring practice in Argentina. Juan also led the creation, implementation and management of a new model of collaboration to serve tech companies such as Google and Airbnb from within (cross-function embedded teams). After co-founding R/GA Buenos Aires and leading the tech practice in San Francisco, Juan returned to R/GA New York in May 2020. Throughout his career, Juan has been involved in multiple award‐winning projects, including the Cannes Grand Prix-winning program, PayWithaTweet and Grand Andy-awarded Nike+.
Mike Tung is the CEO and Founder of Diffbot, an adviser at the Stanford StartX accelerator, and the leader of Stanford's entry in the DARPA Robotics Challenge. In a previous life, he was a patent lawyer, a grad student in the Stanford AI lab, and a software engineer at eBay, Yahoo, and Microsoft. Mike studied electrical engineering and computer science at UC Berkeley and computer science at Stanford.
Co-author of the Continuous Previews Manifesto, Head of DevRel at Uffizzi, and highly decorated Navy SEAL who leverages his experience leading high performing teams to help organizations improve how they build and deliver software. After 12 years and 11 deployments across the globe Josh left the SEAL community in 2018 to co-found Uffizzi. Day-to-day he organizes Uffizzi's Open Source and serves as its Head of Developer Relations. When he's not talking about the intersection of process and technology improvements Josh competes as a National level Age Group Triathlete and enjoys spending time with his wife and four kids.
A dynamic, experienced, award winning and security cleared (Canadian Secret Level) technology delivery executive who specialises in leading strong innovative technology teams. Quick to assimilate new ideas and cutting-edge technologies, like Blockchain, Machine Learning and Facial Recognition, with a logical and analytical approach to solving complex problems and issues. Focused on collaborative activities that allow project teams to more efficiently work together. A motivational and passionate leader who enjoys being part of and building a successful and productive team and thrives in highly pressurized and challenging working environments.