Management
Advisory Board
DevNetwork Advisory Boards are composed of industry leaders, visionaries, and technical executives in the software engineering industry. As the destination for the global developer, engineering & IT community, DevNetwork has both the goal and obligation to present the most cutting-edge, innovative, and relevant content at our industry conferences and events. Our Advisory Board members help make that possible.
The Management Advisory Board is a group of experts and industry executives who specialize in topics including: Best practices in engineering leadership, technology management and decision-making, product and project management, recruiting and talent management, and team collaboration / communication.The Management Advisory Board is a group of experts and industry executives who specialize in topics including: Best practices in engineering leadership, technology management and decision-making, product and project management, recruiting and talent management, and team collaboration / communication.
All DevNetwork Advisory Boards
Management

Advisory Board Members
I have over a decade of experience building and leading successful teams that deliver cutting edge products. My previous places of employment span numerous industries, from workforce management to email marketing, to endpoint security.
I have worked at diverse companies and in various environments including startups and am currently at CarGurus.
I have experience in delivering products in the enterprise application space to small businesses by scaling technology teams.I have experience in delivering products in the enterprise application space to small businesses by scaling technology teams that effectively facilitate software development from prototype through hyper-growth curves that enable successful acquisitions.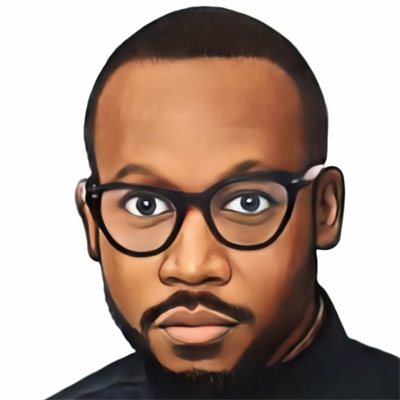 Shola "Slick" Akinrolie is a Software Engineer, Developer Advocate, Digital Creator (YouTuber) and Developer Community Manager, with over 7 years of experience. He is the Founder of Codenovation, a technology-driven platform dedicated to closing the technology-talent gap in Africa and beyond. He has experience in building developer communities with the likes of Google's GDG, Atlassian, JetBrains, Andela, and Codenovation.
His achievements and years of experience are focused on advocating for communities, technologies and products.
He is presently the Program Manager for Global Developer Communities at Turing(turing.com).
Slick loves to associate with people who love making the world a better place.
I'm a passionate entrepreneur, software architecture and developer with goal to transform ideas into products for real life challenges using disruptive technologies.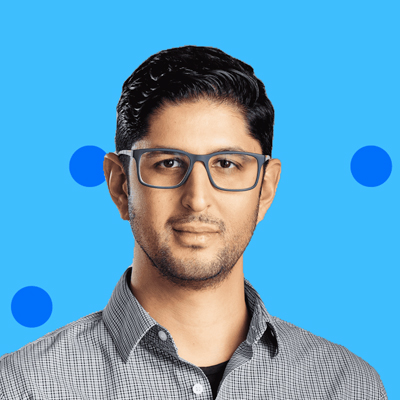 Chief Trouble Maker & head of Kaltura's Special Ops. Executive Vice President, Platform & Growth at Kaltura. I head an SBU charged with paving the way for the Kaltura Tech OEM business and Strategic Initiatives featuring business and tech ninjas tasked with fuelling growth multipliers via new business verticals and products, strategic partnerships and acquisitions. Together we're forging new impactful ways to leverage smart video experiences in every industry. I am passionate about bringing people, ideas and technology together developing early ideas and turning chaos env's into successful business and product initiatives through advocacy, innovation, tech and community.
Laurent oversees product and business development at CAST AI. Laurent was co-founder and Chief Product and Business Officer at Zenedge (acquired by Oracle), and CEO and co-founder of Viewdle (acquired by Google). He holds degrees from the Cybernetic Institute of Ukraine (Doctorate Honoris Causa), the Wharton School of Business (MBA), and Supélec (M.Sc., Computer Science and Signal processing), among others.
It all began with a Commodore 64 when I was a kid. I have been developing software ever since. Later, I found I had a true interest in managing engineering teams, and in connecting with non-technical audiences. Lately, I have been lucky enough to be part of some of the most thriving companies in the Spanish startup ecosystem, particularly in the geospatial data domain. Currently, I am helping Inspide grow and build a platform to better understand human behavior in both the digital and the real world
I am an entrepreneur focused on delivering solutions with emerging technology and digital transformation. One of the key areas are around leveraging the use of Data and Artificial Intelligence (AI) across all parts of a business. Innovation drives growth in businesses!
Alpesh focuses on delivering solutions with emerging technology and digital transformation. He advises on how to leverage the use of Data and Artificial Intelligence (AI) across all parts of a business and helping companies transform their business models. Specifically focused on Sustainability, Artificial Intelligence and Data. Areas of focus include architectures such as Data Meshes, and Cloud Native applications.
Ray is a versatilist having worn many hats over the years. He has written software, built hardware, produced marketing campaigns, written copy, lead teams, built organizations, earned a MBA, ran wires, loaded trucks, and made coffee. His technology experience covers wearable embedded devices like smart jewelry up to cloud systems that support global infrastructures. He shares the belief that making software is a craft practiced by professionals and strongly advocates the continuing development of engineers in every organization he has lead.
Elisa serves as VP of Engineering Operations. She has a background in full-cycle customer and business operations, and software sales and delivery from nonprofit through enterprise / Fortune 100. Her focus is operational efficiency and delivery excellence, balancing the triad: team, customer, company.
Jenson is a DevOps & Infrastructure leader with over 20+ years of experience in a variety of companies, from small startups to large corporations. With a background in Computer Engineering, and a MBA specializaing in leadership and management, Jenson dives from down in the details of engineering work to leading large teams of engineers at scale.
For fun, Jenson enjoys scuba diving and video games. Jenson has made the San Francisco Bay Area home after living in multiple countries.
Marc is the Chief Operations Officer at Scopeweb which works at scale with SME's, growing startups, and established corporate sized entities to provide effective digital exposure while also building profitable websites and applications. Previously, he was a strategy consultant specializing in strategy and M&A finance operations. He graduated from Columbia University with a BA in economics and has experience working at a venture capital fund where he explored Series B+ technology and media startups with a consumer focus.
Nicholas Holian serves as the Global CTO and GM for Wipro's iCORE-CIS business unit with a focus on customer growth strategic transformations using new and emerging technologies and methodologies. Helping customers understand how to take advantage of cost savings, automation, cloud and other technologies to accelerate their business transformations to meet their customer demands. Prior to that he served as DXC Technology's Chief Technology Officer for the Americas Region.
Mr. Holian has over 21 years of experience in multiple industries in Executive Consulting, IT Services, Enterprise Architecture and Hi-Tech business transformation and has been awarded multiple patents.
B2B tech serial entrepreneur with 11+ years of experience and overall twenty years of professional software R&D background. Passionate about digital transformation, change management, corporate innovations, and digital services and products development.
Victor has started his career as a software engineer and focused on product development for the telecommunications industry. For almost 20 years he delivers digital innovation services & solutions as a consultant and executive.
In 2015 Victor has cofounded a low-code platform XME.digital to make digital transformation inside large enterprises and make products out of ideas.
Business speaker, MBA graduated, represents Ukraine in governmental trade missions.
Max Kordek is a globally recognized crypto entrepreneur. At just 24 years old, Max founded Lisk, a platform for blockchain applications written in JavaScript. Together with his co-founder, blockchain industry veteran Oliver Beddow, Max raised over 14,000 BTC for Lisk's ICO in 2016 and within the same year founded Lightcurve, a leading blockchain development studio based in Berlin.
Since co-founding Lisk, Max has become increasingly involved in the global crypto community, speaking at many of the top blockchain conferences in the world. Today, Max is working relentlessly to help the industry gain traction with Lisk's easy-to-use software development kit.
Philip Lew is the CEO at XBOSoft. XBOSoft's software QA and software testing services help their clients deliver products to market faster and with higher quality; an ever-increasing challenge as software becomes more complex and platforms increase. As a Corporate Executive, Development Manager, Product Manager and Software Engineer, Philip has managed teams to tackle broken processes, develop solutions to difficult problems, and coached others be leaders, managers and experts. As a sought after speaker at international technical and management conferences, he gives several keynote speeches each year around the world, but his real passions are cycling and learning.
jao is part of the founding team of BigML. Before he joined back in 2011, he was hacking for Oblong, previously he worked for Google, and previous to that, he worked on embedded software development for the scientific payload of LISA Pathfinder, secure cryptographic voting protocols in Scytl and personalisation systems at iSOCO. He was a theoretical physicist in a previous life, and wrote a Ph. D. thesis on gravitational wave detectors. He's also got a bachelor's degree in computer science.
https://www.linkedin.com/in/ashishipatel/
Boydlee is MIT Group's Chief Technology Officer. He oversees the product and development for a number of businesses within the MIT portfolio, leading the engineering, test and cloud/infrastructure teams. Boyd has more than 20 years of software and product development experience, both in the enterprise and startup worlds.
John is Head of Extensibility and Developer Ecosystem for Adobe's Cloud Platform. He leads a global DevOps organization specializing in fault-tolerant distributed Cloud services and all things REST. Currently focused on event-driven, Serverless workloads using Apache OpenWhisk. Prior to Adobe, John held leadership roles with IBM, Lockheed-Martin, GE and the US Army. He is @IndiaPeloAle on Twitter.
Amith Pulla is a Technical Program Manager at Intel Corp. Amith works with platform software enabling plans in pre-silicon to scope virtual platform features and capabilities. Over the last 20 years, Amith has been involved in software testing strategies and processes for applications from sales, marketing to data analytics and system software. Amith also worked in market research and intelligence space for data center and server market. Amith has worked extensively on projects involving multiple platforms and complex architectures. Amith got his CSTE and PMP certifications in 2006, CSM certification in 2012.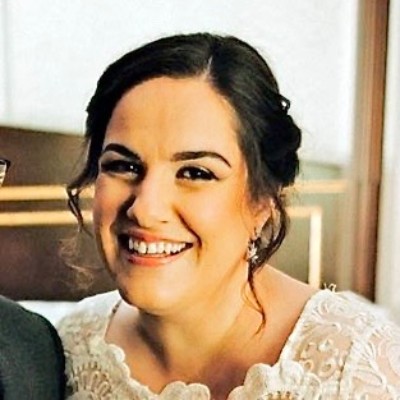 Jess is the Director of Engineering at connectRN and Founder/CEO of real estate tech startup, Appraisely. She has spent the last 17 years leading engineering and product teams, with a focus on corporate strategy, innovation, and finance at companies like Fidelity Investments, MITRE, and Raytheon. Her broad-yet-deep experiences in various roles and industries allow a holistic, informed view of all company operations. Jess won her first hackathon with no coding experience in 2016, and is always looking for new things to learn. Jess holds multiple undergraduate and graduate degrees, but believes it's what you do with your education that matters.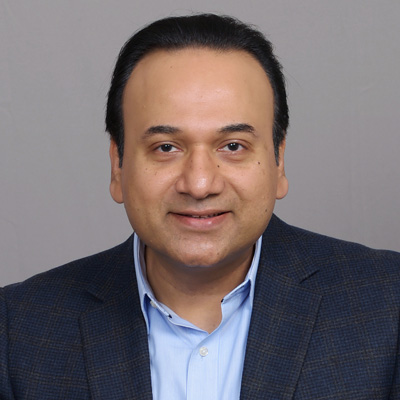 Adil is focused and driven, a natural leader who leverages product strategy, technology, and consulting expertise alongside a broad business sense to translate complex multi-stakeholder needs into meaningful platforms, products and solutions. Adept in energizing and leading both seed teams at startups and large geographically distributed groups at Fortune 500 companies, he conceives and executes innovation and transformation roadmaps that harness internal value chains, strategic partnerships and M&A opportunities to achieve market traction and top-notch industry recognition.
Adil excels at driving organizational alignment, revenue and profitability through strong collaboration with internal stakeholders, partners, vendors, and customers.
Amir Shaked is the Senior VP of research and development at PerimeterX, responsible for building a multi-zone distributed system that detects and mitigates automated attacks on websites in real-time. Before that, he led several software engineering groups in the Israeli ministry of prime minister, focusing on cybersecurity products, and worked many years as a software engineer and security researcher. He has extensive experience leading software teams in multiple disciplines, such as web apps, IOT, telecom, and machine learning. He holds an MBA and BS.c in Physics and Economics from Tel-Aviv University
Dan is an international entrepreneur, and has built technology companies on 3 continents. He has a demonstrated history of scaling teams into high performing organizations through autonomy, mastery, and empowerment, in professional services, entrepreneurial, and enterprise contexts. He currently leads Artium's San Francisco practice, building new capabilities at scale for clients where high quality software is a requirement of their business strategy. Previously he ran e-commerce for Rakuten Viber, built an Agile outsourcing firm in Vietnam, and worked in IBM's Beijing Research Lab. He holds a Bachelor's in Computer Science from Johns Hopkins, and currently resides in San Francisco.
Navdeep Sidhu is CEO at Nastel driving innovation in Integration infrastructure management. Prior to joining Nastel, he was SVP of Products at Software AG where he focused on driving innovation using APIs, Integration & Microservices. He is passionate about building cloud-native event driven applications and using them to drive customer experience and resiliency in architectures. His experience spans over 20 years during which he has held various leadership roles in product management and marketing. His experience also includes an eight-year stint with Deloitte Consulting where he implemented large scale integration and API projects for Deloitte's Manufacturing, Retail and Telecom customers.
A former CTO and Chief Product Officer, David Subar is the managing partner of Interna, a consultancy that enables technology companies to ship better products faster, align product and engineering teams, achieve product-market fit more quickly, and deploy capital more efficiently.
At Interna, David has worked with organizations of various sizes, from small six-member startups to larger companies such as Pluto (sold to Viacom for $340M), Reify Health (whose last round valued it at $2.2B), Lynda.com (sold to LinkedIn for $1.5B), and The Walt Disney Company. David also is on the Board of Directors of the Los Angeles CTO Forum.
A dynamic, experienced, award winning and security cleared (Canadian Secret Level) technology delivery executive who specialises in leading strong innovative technology teams. Quick to assimilate new ideas and cutting-edge technologies, like Blockchain, Machine Learning and Facial Recognition, with a logical and analytical approach to solving complex problems and issues. Focused on collaborative activities that allow project teams to more efficiently work together. A motivational and passionate leader who enjoys being part of and building a successful and productive team and thrives in highly pressurized and challenging working environments.