Dev Innovation
Advisory Board
DevNetwork Advisory Boards are composed of industry leaders, visionaries, and technical executives in the software engineering industry. As the destination for the global developer, engineering & IT community, DevNetwork has both the goal and obligation to present the most cutting-edge, innovative, and relevant content at our industry conferences and events. Our Advisory Board members help make that possible.
The Dev Innovation Advisory Board is a group of experts and industry executives who specialize in topics including: New developer tools and technologies, new programming languages and updates, new cloud services, and new application security & analytics tools.The Dev Innovation Advisory Board is a group of experts and industry executives who specialize in topics including: New developer tools and technologies, new programming languages and updates, new cloud services, and new application security & analytics tools.
All DevNetwork Advisory Boards
Dev Innovation

Advisory Board Members
Johan is a developer enthusiastic on improving the developer experience. In his view that means that we should find better ways to work, both as individuals, teams and larger groups. He also thinks that the system and api design can enable new ways of working and that these technical decisions will have a big impact on the developer experience and system performance. The continues learning, experimental mindset of Johan and his 20+ years of experience has led him to find new ways of thinking and working and improved his ability to learn of both failed and successful experiments.
Global technology executive experienced in driving change in complex, highly regulated financial environments. Built a reputation as someone who is able to "see around corners," to connect the dots across organizations, internally and externally, and anticipate issues impacting outcomes. Solid technology foundation with the ability to communicate complex concepts into relatable stories that highlight direct benefits to clients and other stakeholders.
I'm an entrepreneur and passionate about creating new technologies for developers. I sold my previous startup, Flexycore, to Google in 2012. After working for Google for several years, I left to start ScaleDynamics and create a revolutionary new approach to go-to cloud for JavaScript developers. Our less-code platform is fully managed and available on any cloud.I hold a computer science Ph.D. I have published a total of 78 Patents from different workplaces (ScaleDynamics, Google, FlexyCore, Texas Instruments, INRIA), many research articles, conference publications, talks and roundtables, etc..
As Chief Technologist @ Devada, Jesse is responsible for guiding the strategic direction of the AnswerHub product and helping customers build the world's largest, most engaging developer communities for companies like IBM, Amazon, SAP, Pixar, Epic Games, and more. Jesse has been building enterprise software product and engineering teams for over 20 years, and is a respected executive, author, speaker, and coach. Jesse serves as a software industry advisor, and prior to joining Devada, Jesse helped develop the first data access for Java and served as an expert and innovator on industry data standards including JDBC, ODBC, and ANSI SQL.
Julien Delange is the founder and CEO of Codiga, a platform that makes developers more productive. Before starting Codiga, Julien was tech lead at Twitter and Amazon Web Services. He was also a Senior Member of the Technical Staff at the Carnegie Mellon Software Engineering Institute and a Software Engineer at the European Space Agency. Julien is the author of the book Technical Debt in Practice published by MIT Press.
I started my career off as a developer at Ping Identity, but I love to learn! And, my never-ending curiosity brought me to Marketing where I led the Developer Advocacy program. I loved interacting with devs in the community! Now, I'm a part of the Product Management organization with a focus on experiences which has allowed me to learn more broadly about technical users. Along the way, I've continued to learn by coding in my spare time in a variety of areas. I love meeting new people, sharing knowledge, philosophizing, and discovering new technologies!
Facundo is a Team Manager and Developer Relations Engineer at Storyblok. From Buenos Aires, Argentina, he has more than 15 years of experience in software development. He graduated as a Systems Engineer. He loves engaging with the dev community, speaking at events and conferences, and creating and sharing content. He is one of the organizers of React Buenos Aires, the biggest React community in Argentina. He has been selected Prisma Ambassador, Auth0 Ambassador, and Cloudinary Media Developer Expert.
Ramsharan has built multiple systems across different spectrums like Local Commerce, Content Publishing and Health Care. As a tech enthusiast, he is always on the lookout on how tech can solve real world problems and make people's lives easier. He loves sports and an ardent fan of Liverpool FC.
Sila Cofounder; experienced startup operator in regulated industries.
Ankit is a cofounder and CEO of dev-productivity startup Aviator Technologies and also leads the ex-Google alumni network (Xoogler.co). Previously he led engineering teams at Sunshine, Homejoy and Shippo. Prior to that, Ankit was also an EIR at Unshackled Ventures and an engineer at Google and Adobe.
Aviator today supports engineering processes at many modern engineering teams including Slack, Square, Doordash, Figma.
RC is currently the head of engineering for the Indeed Incubator, an internal venture capital type program building new products to help people get jobs. In that role, he has helped foster 40+ new products into the market and seen 10 of them become critical successes. Before that, he was a senior engineering leader for several startups in Austin (BazaarVoice, WP Engine, and LawnStarter.) He really enjoys board games, movies, and still misses New York City regularly.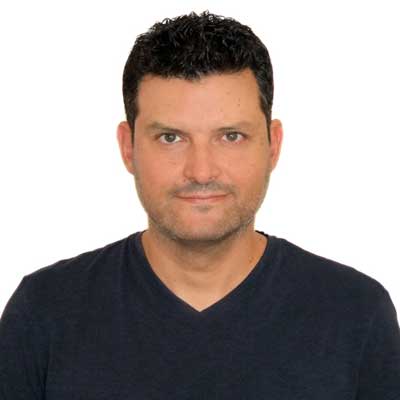 Founder of Allcancode - the most open low-code platform for custom web & mobile app development that generates code for popular frameworks. Previously founder of an advanced medical imaging software company (Evorad). Involved in R&D and technical leadership for several software products in industries such as engineering, healthcare, banking/finance, and media. Most projects required state-of-the-art technologies and some of them produced software that was delivered to millions of users around the world.
With 22 years of experience as a developer, architect, engineering manager, and product manager, David uses all his experiences to solve hard problems worth solving for customers and partners. David is passionate about building high performance teams, mentoring engineers in human centered design, evangelizing cybersecurity patterns, orchestrating DevSecOps operations, and building mobile applications.
My mission since 1987: Digital for Planet and People.
With purpose and mindfulness for the generations to come.
I invented IIZI and NetPhantom to build and run apps that emit 80% less CO2.
These tools allow businesses and developers to create sustainable, energy-efficient products and services; while delivering faster, safer, and inclusive user experiences.
Here to contribute to the digital community, through my expertise in fintech, enterprise, legacy, mainframe, web, and mobile infrastructures — 38 computer languages and creating systems since 1975 to boot.
As an Evangelist at Braze, Magith Noohukhan addresses the vision for customer engagement and how can brands feel empowered to create more meaningful human conversations with their customers which is natural, personalized, and the one that adds value. Prior to joining Braze, Magith held Evangelist positions across Germany at XING and Indeed.com and has more than 15 years of experience including working at the German Aerospace Center in Munich, Germany
Magith Noohukhan holds a Master's degree in Robotics Engineering from the University of Applied Sciences in Darmstadt, Germany, and a bachelor's in Electronics and Communications Engineering.
Isaac is a business-oriented engineering leader with a track record of building high-performing teams and getting projects off the ground quickly. I've designed and developed large-scale products in several industries (healthcare, finance, real estate, hardware / embedded systems), from ideation to production.
During the course of his career, Ben has worked with and advised to many tech companies from small startup companies to big tech corporates and helped them design, build and scale their products and reach global distribution at high volumes.Today Ben is the co-founder and CTO of echoAR, a cloud-based backend platform for AR/VR.
Peter is Founder & CEO of CodeStream, a service that helps development teams discuss, review, and understand code. Prior to CodeStream, Peter was Founder & CEO of Glip, a team collaboration platform acquired by RingCentral in 2015, and Multiply.com, a social commerce platform acquired by Naspers in 2010. He also founded Commissioner.com, one of the first online fantasy sports platforms, which was acquired by CBS in 1999. A seasoned entrepreneur and tech executive, Peter is a recognized expert in the collaboration and social networking space, pioneering several of today's most commonly used features in real-time messaging. Peter holds BS degrees in Computer Science and Applied Mathematics from Carnegie Mellon University.
I'm Mohan Rao Pusarla, a seasoned Software Architect with over 15 years of experience in the technology industry. He excels in defining requirements, planning solutions, and implementing enterprise-level structures. Mohan is dedicated to team success, leveraging his meticulousness and organizational prowess. My reputation for problem-solving and enhancing customer satisfaction is notable. With a skill set encompassing Java, Spring Boot, Spring Cloud, Kubernetes, Docker, AWS, Azure, and Snowflake, he has played key roles in architectural revamps, CI/CD pipeline design, and event-driven architecture development. My portfolio includes achievements in microservices, real-time systems, and strategic migrations, underscoring his dedication to innovation and excellence.
Omer Rosenbaum is the CTO and Co-Founder of Swimm, a knowledge management platform built for developers. Omer is the founder of Check Point Security Academy and was the Cyber Security Lead at ITC, an educational organization that trains talented professionals to develop careers in technology. Omer has a MA in Linguistics from Tel Aviv University and is the author of Computer Networks and the creator behind the Brief YouTube Channel.
Eli Schleifer is co-CEO and founder of Trunk Technolgies Inc. He has been designing and building software for the last twenty years including a nine-year stint at Microsoft, founding a mobile video startup that he later sold to Google, and working on self-driving vehicles at Uber before leaving to start Trunk. He lives with his family in San Francisco.
Karan Singh is a Senior Principal Architect & Developer Evangelist at Red Hat. In his role, Karan focuses on architecting and developing cloud-native composable solutions on Kubernetes. Part of his responsibilities is to enable developers and builders with rapidly changing cloud-native technologies. He holds a strong background in infrastructure, SRE, DevOps, data services, data analytics and product engineering. Karan is specialized in designing and building scalable and cloud-native distributed & event-driven systems and he believes that better software deserves better architecture. He is also a published author, a frequent speaker at conferences, and an avid blogger at https://ksingh7.medium.com. Contact https://www.linkedin.com/in/karansingh7
Rohit Sinha is a Director of Product Development at Synerzip. He works with various technology companies and helps them in fulfilling their product and technology roadmaps. He leads teams of architects, tech leads, project managers, and QA professionals. Before the current position, Rohit was in different technology roles including solutions architect and s/w developer for many years. Rohit holds an MBA concentrating in Information Technology from UT Dallas. He also holds both MS and BS in computer science and has earned the PMP credential.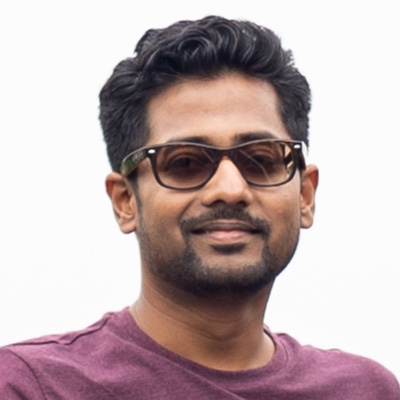 Abhishek Tiwari is a Senior Manager for Software Engineering at LinkedIn, heading the company's Big Data Pipelines organization that builds and manages the infrastructure to power all LinkedIn products, including AI-driven innovations, enterprise offerings, and member services. Additionally, he serves as the Vice President of Apache Gobblin at the Apache Software Foundation, the world's largest open-source foundation powering over half the internet.
Juan joined Tombras in April 2022 as the agency's first-ever Chief Technology Officer after 17 years at R/GA where he most recently led the US tech team, and built out the agency's near-shoring practice in Argentina. Juan also led the creation, implementation and management of a new model of collaboration to serve tech companies such as Google and Airbnb from within (cross-function embedded teams). After co-founding R/GA Buenos Aires and leading the tech practice in San Francisco, Juan returned to R/GA New York in May 2020. Throughout his career, Juan has been involved in multiple award‐winning projects, including the Cannes Grand Prix-winning program, PayWithaTweet and Grand Andy-awarded Nike+.
Alvaro Valle is CTO at DevPrime (https://devprime.tech). I ve been developing software for more than 20 years working in teams in small, medium and big projects with microsoft technologies such as c# and related. From the last 6 years until now, we are helping enterprise customers to solve complex software problems with a help of DevPrime platform, wich enables people to develop better software and teams to create excelence in culture of software development.
25+ years of experience in software engineering, product/platform development, program/project management, and eCommerce operations. Built Chewy's platform that enabled Chewy's technology group to scale dramatically and accelerate innovation. Reorganized Staple's eCommerce operations division to become more Agile and support major architectural initiatives (SoA, adoption of hybrid cloud). One of the founders of Pitney's eCommerce division. Delivered a digital platform and global logistics network to eBay, PayPal, Walmart, that transformed Pitney into an eCommerce company. BS in Mathematics from the University of Crete, M.S in Applied Mathematics from Carnegie Mellon University, and M.S & M.Phil. in Computer Science from Yale University.
Jade Wang runs the Cloudflare for Startups program, and hosts Founder Focus, a Cloudflare.TV show. She previously co-founded Sandstorm.io, ran a network of hacker houses, and grew the community of Meteor, an open source project. Her Ph.D. is in neuroscience, and in her early life, she was a concert pianist. For fun, she tinkers with hardware projects.
Creative, results driven Senior Technology Executive. Award winning innovator known for improving business maturity, setting up processes and systems to enable rapid growth and implementing business intelligence to track and drive core KPIs.
Hilton is highly skilled in leading and managing multidisciplinary project teams across technology, product, marketing and operations to deliver a world leading product and customer experience. Significant experience in leading technology and transformative business process-enabled change across complex international organisations, particularly in the areas of eCommerce/Digital, Cloud, SaaS and Application Development
Adam Wasserman has over 30 years of experience in software development and professional services. He is a terrible programmer himself, but has managed top teams teams for startups, multinationals, and everything in-between. Adam is also the author of many popular articles on the history of programming languages and has written The Chaos Factory: a book about transforming enterprise application development. Currently, he is CEO of Neonto, a company that makes low-code platforms for React.js progressive web applications and native mobile apps.
Scott currently serves as CTO & Co-Founder of LitX, a SaaS platform for civil litigation and as Principal at Here and Tomorrow, a boutique agency providing technology and product consulting services. He also serves on the Board for Directors of Eventbase Technologies Inc - the leading mobile event technology platform for premium brands.
Previously, Scott was both the Chief Innovation Officer and first CTO of SXSW where he developed the web and mobile software, IT, digital marketing, and video production necessary for producing the world renowned SXSW Interactive, Music, and Film conferences and festivals held every March in Austin, TX.