Dev Innovation
Advisory Board
DevNetwork Advisory Boards are composed of industry leaders, visionaries, and technical executives in the software engineering industry. As the destination for the global developer, engineering & IT community, DevNetwork has both the goal and obligation to present the most cutting-edge, innovative, and relevant content at our industry conferences and events. Our Advisory Board members help make that possible.
The Dev Innovation Advisory Board is a group of experts and industry executives who specialize in topics including: New developer tools and technologies, new programming languages and updates, new cloud services, and new application security & analytics tools.The Dev Innovation Advisory Board is a group of experts and industry executives who specialize in topics including: New developer tools and technologies, new programming languages and updates, new cloud services, and new application security & analytics tools.
All DevNetwork Advisory Boards
Dev Innovation

Advisory Board Members
I have over a decade of experience building and leading successful teams that deliver cutting edge products. My previous places of employment span numerous industries, from workforce management to email marketing, to endpoint security.
I have worked at diverse companies and in various environments including startups and am currently at CarGurus.
I have experience in delivering products in the enterprise application space to small businesses by scaling technology teams.I have experience in delivering products in the enterprise application space to small businesses by scaling technology teams that effectively facilitate software development from prototype through hyper-growth curves that enable successful acquisitions.
Born as an artist and trained as a software engineer, I am a seasoned technology leader who is passionate about leveraging technology to create cutting-edge digital payment solutions that make people's daily life much easier. Visionary, courageous, and a leader who leads from the front are the adjectives people close to me generally use to describe me. I have 20+ years experience in building secure, scalable, and high performant software and payment ecosystem. With Decade of experience in building digital wallet, risk analytics platform, blockchain, crypto, and payment processing, I am passionate about building blockchain based digital payment assets platform.
Sue Bergamo is the VP of Global Security at ActiveCampaign and can be reached at
[email protected]
As an executive, Sue brings her leadership and broad technology experience to help companies concentrate on growth by promoting innovation, and productivity enhancements through application development, infrastructure operations, data analytics, business process optimization within a secure environment.
I have my BA in Computer Science, but have spent the last 22 years focusing on IT, including managed services, data center, security, networking, and collaboration. In my current role, I am the practice lead for enterprise networks and collaboration, which includes both pre-sales and technical design work for our clients and alongside our sales team. As a partner and practice lead, I sit on our leadership team, and work with my colleagues on the vision and execution of our growth and contribution to our community in West Michigan.
Global technology executive experienced in driving change in complex, highly regulated financial environments. Built a reputation as someone who is able to "see around corners," to connect the dots across organizations, internally and externally, and anticipate issues impacting outcomes. Solid technology foundation with the ability to communicate complex concepts into relatable stories that highlight direct benefits to clients and other stakeholders.
Jean-Charles Cabelguen has a PhD in Science from ENSAM ParisTech and 14 years of experience in Research, M&A and in international business development. For him blockchain is more than a technology, it is a strategy. He is Chief of Innovation & Adoption at iExec, a major actor leveraging decentralized technologies like Blockchain and Trusted Execution Environment. Jean-Charles is also the chair of the Trusted Compute working group at Enterprise Ethereum Alliance. That is why he focuses on breakthrough projects in Blockchain, AI, Big Data, Edge computing and IoT.
I'm an entrepreneur and passionate about creating new technologies for developers. I sold my previous startup, Flexycore, to Google in 2012. After working for Google for several years, I left to start ScaleDynamics and create a revolutionary new approach to go-to cloud for JavaScript developers. Our less-code platform is fully managed and available on any cloud.I hold a computer science Ph.D. I have published a total of 78 Patents from different workplaces (ScaleDynamics, Google, FlexyCore, Texas Instruments, INRIA), many research articles, conference publications, talks and roundtables, etc..
Technology and business development executive with a global perspective. More than 20 years of experience in Technology and Startups. Skillsets around business development with large B2B clients, communication, negotiation, strategy & execution, marketing and alliances development. Deep expertise on Nearshoring Software Development.
Graphsourcing since 2011. Now in TypeScript. Author of Open Source GraphQL libraries. Venture Builder.
As Chief Technologist @ Devada, Jesse is responsible for guiding the strategic direction of the AnswerHub product and helping customers build the world's largest, most engaging developer communities for companies like IBM, Amazon, SAP, Pixar, Epic Games, and more. Jesse has been building enterprise software product and engineering teams for over 20 years, and is a respected executive, author, speaker, and coach. Jesse serves as a software industry advisor, and prior to joining Devada, Jesse helped develop the first data access for Java and served as an expert and innovator on industry data standards including JDBC, ODBC, and ANSI SQL.
Rob has been building software since the last Millennium. He has led the development in variety of technical and product roles, before joining ConsenSys in 2017. He is currently the Global CTO of ConsenSys Software, and helping the team of over 500 build the software that is empowering the decentralized future. He is helping the team to scale and grow, and helping to identify the right tools and practices to ensure we are able to do so.
Julien Delange is the founder and CEO of Codiga, a platform that makes developers more productive. Before starting Codiga, Julien was tech lead at Twitter and Amazon Web Services. He was also a Senior Member of the Technical Staff at the Carnegie Mellon Software Engineering Institute and a Software Engineer at the European Space Agency. Julien is the author of the book Technical Debt in Practice published by MIT Press.
Chase is a Principal Strategist at JumpCloud, guiding and executing on strategies that operationalize secure digital identities. He has been working in venture-backed startups and the F2000 across security, integration, and DevOps for the last decade. Chase is a frequent speaker on topics from dev evangelism, devices, and identity. He's based in Colorado and is a mentor at the University of Colorado at Boulder.
Anthony is the Senior Director of Engineering for Multiplayer Game Servers at EA. In this role he oversees the product direction, development and operations of their game server management and orchestration systems.
Matt leads the Amazon business globally for TD SYNNEX, a $60B technology distributor and solutions aggregator. In this role, Matt helps SaaS companies and Systems Integrators work more effectively with Amazon and the AWS platform in 100+ countries worldwide. Matt is the Host of House of Genius Austin and was previously CEO of Kleeen Software, CRO of Oculus360 and VP of Business Development for Liquibase. As Fortune 100 global leader with the perspective of an early-stage startup exec, Matt brings great understanding of the focus areas and resources companies should be developing at each stage in their growth.
Ketan Gangatirkar is the Vice President of Engineering for Coder, a startup revolutionizing the development experience by bringing the developer environment into the cloud. Prior to Coder, he was a Vice President of Engineering for Indeed, leading a team of 500 to build products used by hundreds of millions of job seekers in 70 countries to discover, apply to, and get a new and better job.
Director of Engineering - Threat Management & Growth Departments at GitLab. Startup investor and advisor. Veteran of three successful startups. Results-driven engineering leader experienced in leading companies through exponential growth. Passionate about building innovative and highly-effective engineering teams, exceeding customer expectations, and solving the impossible problems. My experience includes building highly efficient engineering teams, security domain expertise, growth hacking, healthcare technology expertise, systems scalability/performance mentoring, and remote work best practices.
RC is currently the head of engineering for the Indeed Incubator, an internal venture capital type program building new products to help people get jobs. In that role, he has helped foster 40+ new products into the market and seen 10 of them become critical successes. Before that, he was a senior engineering leader for several startups in Austin (BazaarVoice, WP Engine, and LawnStarter.) He really enjoys board games, movies, and still misses New York City regularly.
Only the most exceptional IBMers are appointed with the rare distinction of IBM Fellow, the highest technical honor in the company. Shankar led the creation of IBM's Method for hybrid multicloud-enabled Enterprise Transformation, and received the IBM Corporate Award as a result. He has also won the Outstanding Technical Achievement Award four times – an accomplishment befitting only the most innovative thinkers in IBM. Shankar helps Enterprises worldwide on their Cloud-enabled Digital Transformation journeys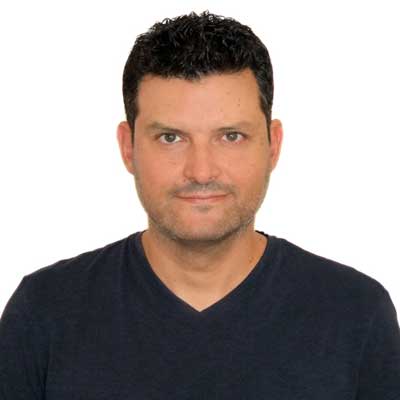 Founder of Allcancode - the most open low-code platform for custom web & mobile app development that generates code for popular frameworks. Previously founder of an advanced medical imaging software company (Evorad). Involved in R&D and technical leadership for several software products in industries such as engineering, healthcare, banking/finance, and media. Most projects required state-of-the-art technologies and some of them produced software that was delivered to millions of users around the world.
Ivo is the CEO/Founder of 24Notion. 24Notion is the first integrated marketing/digital tech PR & lifestyle agency with special emphasis on giving back to the global communities. With a broad understanding the art of non- traditional marketing, new media, communications and social influence, 24Notion ranked No.14 in Corporate Philanthropy - CSR. She is an advocate and sits on the board of many non-profit organizations that encourage the empowerment of next generation leaders and women in technology. Ivo is passionate about leading/nurturing/mentoring the next generation, especially young girls, who's aspiring to be in technology. Follow her @MsSonicFlare.
With 22 years of experience as a developer, architect, engineering manager, and product manager, David uses all his experiences to solve hard problems worth solving for customers and partners. David is passionate about building high performance teams, mentoring engineers in human centered design, evangelizing cybersecurity patterns, orchestrating DevSecOps operations, and building mobile applications.
Skyler is the VP of Dwolla's Engineering team. He has been a member of the Dwolla team for 8 years. He is fascinated by team building, payments, distributed systems, immutable infrastructure, and functional programming. He has a BS in Computer Science from Drake University and previously worked at Nationwide Insurance.
Experienced leader focused on creating and driving innovative technology strategies that increase shareholder value. Driven to maximize customer satisfaction leading to process, profit, and capital optimization.
• Demonstrated expertise in maximizing product value through Agile, Lean and SDLC
• Voice of customer evangelist driving product, placement, pricing, and promotion specifically to demonstrated customer buying preferences.
• Experienced in logistics, pharma/medical device, manufacturing, retail, hi-tech, and transportation verticals.
• Focused on building and then commercializing new, emerging technologies to the mass market.
• Specific experience building/using technology to establish, grow and optimize development and product teams supporting corporate initiatives and sales efforts.
Alexandre Omeyer is a Co-founder & CEO at Stepsize, an editor-first issue tracker for a healthy codebase. Alex spends most of his time speaking to the best software development teams in the world about how they handle technical debt and sharing his lessons learned with the community.
Isaac is a business-oriented engineering leader with a track record of building high-performing teams and getting projects off the ground quickly. I've designed and developed large-scale products in several industries (healthcare, finance, real estate, hardware / embedded systems), from ideation to production.
I lead engineering at Friendbuy and have been a technical innovator since 2004.
During the course of his career, Ben has worked with and advised to many tech companies from small startup companies to big tech corporates and helped them design, build and scale their products and reach global distribution at high volumes.Today Ben is the co-founder and CTO of echoAR, a cloud-based backend platform for AR/VR.
Peter is Founder & CEO of CodeStream, a service that helps development teams discuss, review, and understand code. Prior to CodeStream, Peter was Founder & CEO of Glip, a team collaboration platform acquired by RingCentral in 2015, and Multiply.com, a social commerce platform acquired by Naspers in 2010. He also founded Commissioner.com, one of the first online fantasy sports platforms, which was acquired by CBS in 1999. A seasoned entrepreneur and tech executive, Peter is a recognized expert in the collaboration and social networking space, pioneering several of today's most commonly used features in real-time messaging. Peter holds BS degrees in Computer Science and Applied Mathematics from Carnegie Mellon University.
Amir Rapson co-founded vFunction and serves as its CTO, where he leads its technology, product and engineering. Prior to founding vFunction in 2017, Amir was a GM and the VP R&D of WatchDox until its acquisition by Blackberry, where Amir served as a VP of R&D. Prior to WatchDox, Amir held R&D positions at CTERA Networks and at SofaWare (Acquired by Check Point). Amir has an MBA from the IDC Herzlia, and a BSc in Physics from Tel-Aviv University.
Sagi Rodin is the CEO and Co-Founder of Frontegg. Over the last 15 years, Sagi held senior product and software development positions leading engineering and product teams,
and engaged with ad hoc projects of building customer-facing software applications, transforming concepts into viable products.
Eli Schleifer is co-CEO and founder of Trunk Technolgies Inc. He has been designing and building software for the last twenty years including a nine-year stint at Microsoft, founding a mobile video startup that he later sold to Google, and working on self-driving vehicles at Uber before leaving to start Trunk. He lives with his family in San Francisco.
Karan Singh is a Senior Principal Architect & Developer Evangelist at Red Hat. In his role, Karan focuses on architecting and developing cloud-native composable solutions on Kubernetes. Part of his responsibilities is to enable developers and builders with rapidly changing cloud-native technologies. He holds a strong background in infrastructure, SRE, DevOps, data services, data analytics and product engineering. Karan is specialized in designing and building scalable and cloud-native distributed & event-driven systems and he believes that better software deserves better architecture. He is also a published author, a frequent speaker at conferences, and an avid blogger at https://ksingh7.medium.com. Contact https://www.linkedin.com/in/karansingh7
Tim Spann is a Developer Advocate for StreamNative. He works with StreamNative Cloud, Apache Pulsar, Apache Flink, Flink SQL, Apache NiFi, MiniFi, Apache MXNet, TensorFlow, Apache Spark, Big Data, the IoT, machine learning, and deep learning. Tim has over a decade of experience with the IoT, big data, distributed computing, messaging and streaming. Previously, he was a Principal DataFlow Field Engineer at Cloudera, a Senior Solutions Engineer at Hortonworks, a Senior Solutions Architect at AirisData, a Senior Field Engineer at Pivotal and a Team Leader at HPE. He blogs for DZone, where he is the Big Data Zone leader
https://github.com/tspannhw/SpeakerProfile
Software developer, CEO and co-founder of Promyze, a platform designed to collect developers' knowledge. I'm daily curious about software quality and how we can help developers to produce sustainable software.
Juan joined Tombras in April 2022 as the agency's first-ever Chief Technology Officer after 17 years at R/GA where he most recently led the US tech team, and built out the agency's near-shoring practice in Argentina. Juan also led the creation, implementation and management of a new model of collaboration to serve tech companies such as Google and Airbnb from within (cross-function embedded teams). After co-founding R/GA Buenos Aires and leading the tech practice in San Francisco, Juan returned to R/GA New York in May 2020. Throughout his career, Juan has been involved in multiple award‐winning projects, including the Cannes Grand Prix-winning program, PayWithaTweet and Grand Andy-awarded Nike+.
25+ years of experience in software engineering, product/platform development, program/project management, and eCommerce operations. Built Chewy's platform that enabled Chewy's technology group to scale dramatically and accelerate innovation. Reorganized Staple's eCommerce operations division to become more Agile and support major architectural initiatives (SoA, adoption of hybrid cloud). One of the founders of Pitney's eCommerce division. Delivered a digital platform and global logistics network to eBay, PayPal, Walmart, that transformed Pitney into an eCommerce company. BS in Mathematics from the University of Crete, M.S in Applied Mathematics from Carnegie Mellon University, and M.S & M.Phil. in Computer Science from Yale University.
Builder of an award winning security engineering function and leader of a team of highly skilled engineers. Driving a DevSecOps transformation within Pearson with the goal of enabling product teams to become responsible for their own security. 11 years experience working in IT across engineering and security focused roles.