DevNetwork Advisory Boards are composed of industry leaders, visionaries, and technical executives in the software engineering industry. As the destination for the global developer, engineering & IT community, DevNetwork has both the goal and obligation to present the most cutting-edge, innovative, and relevant content at our industry conferences and events. Our Advisory Board members help make that possible.
The API Advisory Board is a group of experts and industry executives who specialize in topics including: API design & architecture, API strategy & management, API technologies, API protocols and standards, APIs & microservices, and new / emerging APIs.The API Advisory Board is a group of experts and industry executives who specialize in topics including: API design & architecture, API strategy & management, API technologies, API protocols and standards, APIs & microservices, and new / emerging APIs.
All DevNetwork Advisory Boards
API

Advisory Board Members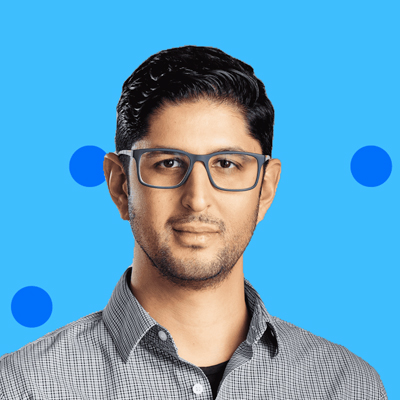 Chief Trouble Maker & head of Kaltura's Special Ops. Executive Vice President, Platform & Growth at Kaltura. I head an SBU charged with paving the way for the Kaltura Tech OEM business and Strategic Initiatives featuring business and tech ninjas tasked with fuelling growth multipliers via new business verticals and products, strategic partnerships and acquisitions. Together we're forging new impactful ways to leverage smart video experiences in every industry. I am passionate about bringing people, ideas and technology together developing early ideas and turning chaos env's into successful business and product initiatives through advocacy, innovation, tech and community.
Mighael Botha is a seasoned professional with more than 30 years experience in Information Technology, starting in development and now focusing on architecting multi-vendor solutions in the areas of cloud, IoT and AI.
Today Mighael advice C-suite, architects and developers on the right technologies to use to accelerate business growth and gain a competitive edge. The biggest impact on business today is driven by disruptive technologies like IoT, Cloud, AI, APIs and Blockchain. Mighael meets on a daily basis with key stakeholders to not only advice on technologies to use to accelerate their digital transformation.
It all began with a Commodore 64 when I was a kid. I have been developing software ever since. Later, I found I had a true interest in managing engineering teams, and in connecting with non-technical audiences. Lately, I have been lucky enough to be part of some of the most thriving companies in the Spanish startup ecosystem, particularly in the geospatial data domain. Currently, I am helping Inspide grow and build a platform to better understand human behavior in both the digital and the real world
API enthusiast, author and speaker.
Passionate about enabling innovation and business agility through an API-First strategy. Liam has founded webhookie - an open-source webhook API platform that provides businesses with the ability to unlock value and gain agility through event-driven APIs.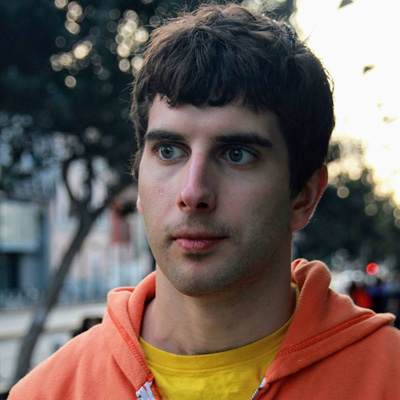 Derric is the Co-Founder and CEO of Moesif, an API Analytics platform, based in San Francisco, CA.
Iddo Gino is the Founder and CEO of RapidAPI. Part of Forbes 30 Under 30 list, he's a 2017 Thiel Fellow. Previously, he was a Co-organizer of Hacking Gen Y. Iddo has been programming since he was a kid and continues to contribute to open-source projects. Originally from Haifa, Israel, Iddo is based in San Francisco, CA.
Tom is the founder and CEO of Svix, the enterprise ready webhooks service, which is backed by Y Combinator, Aleph, and founders and CTOs of companies such as Github, PagerDuty, Segment, and Lookout.
He has previously led teams at both the Israeli intelligence corps and Samsung, and has been an active open source contributor and maintainer for over a decade.
Bernard became Ping CTO following the acquisition of Elastic Beam, where he was founder/CEO. Previously, he was CEO of Atlantis Computing, CEO of Green Border acquired by Google, Chairman of Booshaka acquired by Sprinkler, Chairman of Norskale acquired by Citrix, Chairman of BorderWare acquired by WatchGuard, and Board Member at Sygate Technologies acquired by Symantec. Bernard earned a MS in Engineering Management from Stanford University and a BS in Electrical Engineering from UC Irvine where he was inducted into the Engineering Hall of Fame.
Co-founder & CEO - Weavr. Community builder, wannabe cartoonist, previously CEO Halosys - MobileFirst API Platform (acquired). Stanford GSB LEAD
As the original creator of Directus, the open-source modern data stack, Ben leads a growing team of international developers, designers, and contributors to support the Directus suite of products and its cloud-based Backend-as-a-Service. He has more than two decades of experience leading digital design teams, having held senior leadership positions at multiple startups as well as larger organizations, such as SoulCycle and Aol. Ben served as a Staff Sergeant in the US Air Force, specializing in Electronic Warfare, is a published author, official member of the Forbes Technology Council, and holds a BFA in Communication from the University of Connecticut.
I've served for over 18 years as CISO in global financial services firms of all shapes and sizes, and both CISO and CTO experience in the banking, insurance, and mortgage industries. 2 decades of experience driving innovation that balances strategic objectives with demonstrating regulatory compliance.
Skilled in communicating complex technical concepts and issues to support executive and board-level discussions.
I bring strong program delivery skills at scale globally in both Waterfall and Agile delivery models, and focus on cost-effective approach to operational and technology risk management.
Anusha is the CTO and Co-Founder of Corsha, a cybersecurity startup focused on bringing security, visibility, and control to API communication. Anusha is an experienced technology leader with over 15 years of experience in cybersecurity. A Carnegie Mellon alum, she started her career in the Washington, DC area at the Naval Research Lab, working on programs in reverse engineering and tactical edge networking. Before Corsha, she was the Director of Software Programs at Galois, Inc., managing DARPA contracts in the areas of privacy, cyber-mission planning, and software diversity. Anusha is passionate about making security accessible and automated, even self-assuring.
I am a seasoned business professional with more than a decade of experience driving sales, building and implementing strategies, and developing business for some of the world's leading multinational companies like Cisco, Dimension Data, etc. and have worked in different geographies across the globe.On the personal side, I love spirituality, listening to music, watching movies and travelling. And try and take out time for my two sons and my beautiful and caring wife.
Sahas Katta is CEO and Co-Founder of Smartcar - The Connected Car API Platform. He is an experienced entrepreneur passionate about opening access for developers to build innovative services and apps for the mobility industry. He has been fascinated with car tech and the automotive industry ever since he built his first car application. Today, Sahas is leading Smartcar's team with a key vision in mind - Building the future of mobility.
As CEO of Glasnostic, Tobias Kunze is on a mission to help enterprises wrangle large-scale cloud operations. Before founding Glasnostic, he was the co-founder of Makara, the company that became Red Hat OpenShift.
Virginia Liu is Chief Experience Officer at Agora. She led Agora's rapid global brand expansion, product-led growth, and ecosystem development that propelled the company to a successful IPO in 2020. Before Agora, Virginia held several leadership roles at Microsoft in developer marketing, business development, and product marketing. She also served as a board member for AppCampus, a $24M mobile accelerator jointly funded by Microsoft and Nokia. She holds an MBA with honor from UNC-Chapel Hill, and a bachelor's degree in Economics from Zhongshan University.
CEO & Founder imVision Mr. Mantin is a visionary entrepreneur with execution mindset that is passionate about value creation by advanced technologies. Over the past 4 years, Mr. Mantin has led imVision Technologies to become a fast-growing and leading API security company in the application threat detection and mitigation domain. He brings over 20 years of experience in Business and Technology executive roles in the global high-tech industry.
In his last position, Mr. Mantin served as VP of Product and Marketing of Corrigent systems and was in charge of hundreds of millions of dollars in revenues of a product line.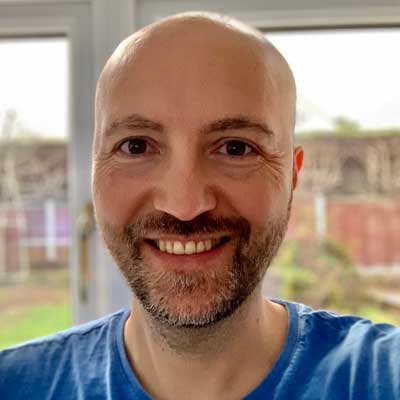 Joao has been a key figure in driving digital innovation in open banking by leading the technology developments at Yapily, providing the best financial APIs and services for fintech developers. Worked closely with the UK Open Banking Implementation Entity to pioneer the globally recognised open banking API specification. He is a strong advocate for building products with the greatest user experience. In the API industry users are the developers and he is very focused on delivering dev tools with the best developer experience. Has been an entrepreneur, angel investor, startups advisor, and codes for fun during the weekends.
22 years in the tech space as a developer, architect, manager and CTO.
Founded OpenLegacy 9 years ago as a global company with enterprise clients around the globe.
OpenLegacy is an API integration platform enabling enterprises to create APIs quickly from existing core systems in modern architecture.
Leads from Israel the R&D center, including R&D, product, QA, support and CS.
6 Patents in Cloud & SecurityFounder & CTO of ApisecVP of Engineering at HyperGrid (Acquired)Founder & CTO DCHQ (Acquired) Engineer VMware cloud (vRA) $3BM.S. Computer Science from DePaul University
Marco Moschettini is a senior software architect, graduated from the University of Bologna. Forbes under 30, Marco is a co-founder of Cubbit, where he leads the technological development as CTO.A tech enthusiast since early age, he has specialized in web development and cyber-security, scaling projects up to tens of thousands of users already during high school.At the University he then further specialized in distributed and peer-to-peer systems with a degree thesis on decentralized cloud storage, laying down the foundations of Cubbit's cryptographic architecture.
John Musser is the founder of API Science and previously founded ProgrammableWeb, the leading online resource on open APIs. John is an industry expert on APIs, quoted in the Wall Street Journal, New York Times, Forbes, and Wired, and speaking at conferences including SXSW, Dreamforce, and Web 2.0. He also consults on API strategy and trends with clients including Google, Microsoft, AT&T, and Salesforce.
Matthew O'Riordan is the technical co-founder of Ably, a global cloud messaging service which provides APIs used by thousands of developers and businesses. Matthew has been a programmer for over 20 years and first started working on commercial internet projects in the mid 90s, when Internet Explorer 3 and Netscape were still battling it out. Whilst he enjoys coding, the challenges he faces as an entrepreneur starting and scaling businesses is what drives him. Matthew has previously started and successfully exited from two previous tech businesses.
Bill is head of product marketing for API management at Broadcom, as well has the head of API Academy. Prior to Broadcom, Bill had multiple management positions at Blue Coat Systems and Novell.On weekends, Bill can be found scuba diving along the CA coast, or on a club ride on his Harley-Davidson.
David has a track record of building products and businesses in monitoring, test and mobile - and currently is CEO of API monitoring provider APImetrics with a focus on datacentric metrics for API quality.
With a degree in Systems Engineering, a Master of Science, and years of experience building unique solutions in the technology world, Alejandro knows how the software industry works. He guides the overall strategy for Rootstack, leading with innovation, vision for the future, and deep-rooted industry knowledge.
J. "Michael" Palermo IV is atheist Director of Developer Relations at Telnyx. Michael is a published author and public speaker. Michael previously worked at Amazon and Microsoft
During the course of his career, Ben has worked with and advised to many tech companies from small startup companies to big tech corporates and helped them design, build and scale their products and reach global distribution at high volumes.Today Ben is the co-founder and CTO of echoAR, a cloud-based backend platform for AR/VR.
Problem solver and builder of growth companies. Key member of executive teams that have successfully met the challenges of growth, modernization, innovation, and company integration. Skillfully make the most of resources, dissecting complex business issues and crafting creative, cost-effective technology solutions. Highly valued for bridging the gap between business needs and technology solutions. Team first perspective. No ego involved.
Build people up, and coach them to be more than they thought they could be.
Technology executive, leader and strategist, taking software products to market, running infrastructure operations, and building high-performance teams.
12+ years experience leveraging technology to drive business growth.
Mark Piller is the founder and visionary behind the innovative company Backendless and its no-code/low-code development platform. Since 2012 and with no outside financing, Mark built the company from an idea to a dynamic, growing player in the app development space. Prior to Backendless, Mark worked at webMethods where he was responsible for architecting the company's API services solution. Other past ventures include leading the design and implementation of multiple features of Glue, a web-services platform from The Mind Electric that was acquired by webMethods, as well as senior technical positions with ObjectSpace, MCI and SABRE.
Bostjan is the founder and CEO of Space Invoices, an API-first invoicing software that helps SaaS companies reduce time-to-market and increase revenue by offering their own invoicing-as-a-service solution to their customers.
Space Invoices is currently used for invoicing and tax compliance in more than 30 countries.
I have been working with companies on growing developer acceleration and building cloud-native platforms since 2015. I currently lead the cloud-native initiative at Wayfair.
Nick is a startup veteran and Internet technology entrepreneur with over 25 years of application development, testing, and cyber security experience. He is recognized as an industry expert in API development, API management, and API security and has helped architect and implement some of the largest API Management and digital transformation projects in North America. As Field CTO at Salt Security, Nick helps guide and positively influence how organizations protect themselves from today's emerging API security threats. Prior to joining Salt, Nick was an early contributor to the success of Kong, the world's most widely used API Management platform.
Passionate about cinema, I started my career making software and APIs in a French dubbing company. Then I pushed my skills by creating from scratch a SaaS platform for a startup. Now founder of Meta-API, I fully embrace APIs to push them to a new level.
I'm a serial entrepreneur with over 2 decades of experience of building and running B2B companies. Currently, I'm co-founder & CTO at Unlayer, a white-label content creation platform for SaaS and Enterprise; and also co-founder & CTO at Kwanso, a custom software development company.
Navdeep Sidhu is SVP of Product Strategy and Business Development at Software AG. He focuses on driving innovation using APIs, Integration & Microservices and works closely with Partners and Customers across industries. He is passionate about building cloud-native applications and using them to drive customer experience and resiliency in architectures. His experience spans over 20 years during which he has held various leadership roles in product management and marketing. His experience also includes an eight-year stint with Deloitte Consulting where he implemented large scale integration and API projects for Deloitte's Manufacturing, Retail and Telecom customers.
Andreas SIlén is a co-founder and CTO of exciting Swedish customer data api company, Roaring.io. Andreas has an extensive background in software development and data engineering.
Author of Undisturbed REST, Michael Stowe has spoken at conferences around the world and advised numerous companies on forward thinking technology. An active advocate for creating better architectures and interfaces, his work has also been featured on ProgrammableWeb, DZone, and InfoQ.
Vijji is an accomplished entrepreneur and executive, passionate about using technology to make a difference. Vijji currently is the CPO & Head of Engineering at Phizzle an IOT company.Vijji was the Founder, CEO & CTO of CareerWaze a Future of Work startup. CareerWaze is an AI driven Career and Learning advisor helping users acquire in-demand skills. Vijji was also the Founder & CEO of BPA Technologies a VC funded Technology Services startup focused on Content Management Solutions for Fortune 500 Companies. BPA was acquired by a Moody's group company ICRA in 2012.
I've been building and managing software products for over ten years. Although I have a strong software engineering background, I have shifted my focus to product management, especially leading API products and building API strategies. I like software as service products that help people solve their problems and be more productive.
Currently building the infrastructure & unified API of the food & resto tech industry.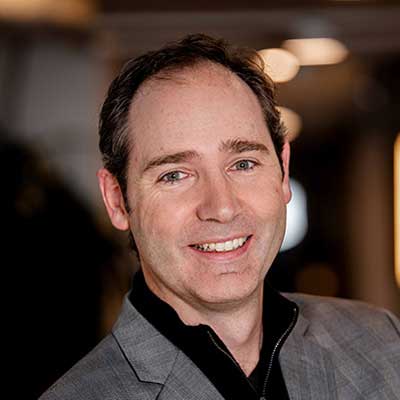 Joel is President and CTO of Agility CMS. His first job, though, is as a father to 2 teenagers.Joining Agility in 2005, Joel has over 20 years of experience in software development and product management. He embraced cloud technology as a groundbreaking concept over a decade ago, and he continues to help customers adopt new technology with hybrid frameworks and the Jamstack. Joel has led Agility CMS to many awards and accolades during his tenure, being named the Best Cloud CMS by CMS Critic, and most recently, as a leading platform on G2 for Headless CMS.
Tanya is an Architect at Salesforce focused on Salesforce Developer Experience. Prior to Salesforce, she led the Developer Ecosystem at eBay. Tanya was the lead architect for public APIs and one of the key contributors to revamping eBay's developers program. Her expertise includes various aspects of API lifecycle: design, cross-cutting concerns, API decomposition and namespace definition, API portfolio governance, and maturity model. Through public speaking, Tanya contributes to increasing the importance of developer programs and the overall developer experience.