DevNetwork Advisory Boards are composed of industry leaders, visionaries, and technical executives in the software engineering industry. As the destination for the global developer, engineering & IT community, DevNetwork has both the goal and obligation to present the most cutting-edge, innovative, and relevant content at our industry conferences and events. Our Advisory Board members help make that possible.
The DevOps Advisory Board is a group of experts and industry executives who specialize in topics including: DevOps technologies, continuous integration / continuous delivery, DevSecOps, application scalability and maintenance, and Cloud IT management.The DevOps Advisory Board is a group of experts and industry executives who specialize in topics including: DevOps technologies, continuous integration / continuous delivery, DevSecOps, application scalability and maintenance, and Cloud IT management.
All DevNetwork Advisory Boards
DevOps

Advisory Board Members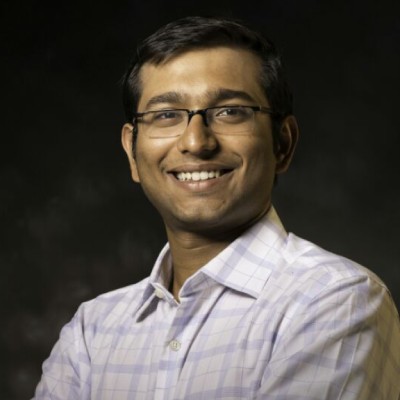 Solo Founder of Squadcast, an AI-driven Devops and SRE automation platform that has been covered by Gartner in multiple reports, and also part of the Leader Quadrant in G2. Raised multiple rounds of financing from top-tier institutional VCs in the bay area. Previously helped build companies like Freshworks, Chargebee, Browserstack and others who are all valued at over $1 Bn. Have worked as an engineer, Product Manager, VC investor and Strategy consultant in the past. Graduated from the Indian Institute of Technology at Kharagpur with a Bachelors and Masters in Systems Engineering.
Anton is AWS Community Hero and helps companies around the globe build solutions using AWS and specializes in infrastructure-as-code, DevOps, and reusable infrastructure components.
He spends much of his time as an open-source contributor on various Terraform & AWS projects, such as Terraform AWS modules (downloaded more than 300 million times), Terraform-best-practices ebook, Doing serverless with Terraform (serverless.tf), Terraform Weekly (weekly.tf), and a few more.
He continuously experiments with technologies and tries to come up with new fresh ideas businesses will ask for soon. One of his latest projects is modules.tf, which aims to improve developer productivity for Terraform users.
Helen Beal is chair of the Value Stream Management Consortium, co-chair of the OASIS Value Stream Management Interoperability Technical Committee and chief ambassador at DevOps Institute.
Helen is the author of the annual State of VSM Reports from the VSMC and the State of Availability Report from Moogsoft. She is a co-author of the book about DevOps and governance, Investments Unlimited, published by IT Revolution. She is a DevOps editor for InfoQ, and hosts the Day-to-Day DevOps webinar series for BrightTalk.
With over twenty years of experience in software development and application security, Laura Bell Main specializes in bringing Application Security into software teams worldwide.
She is the co-founder and CEO of SafeStack, an experienced conference speaker, trainer, and regular panel member. She has spoken at various events such as BlackHat USA, NDC, RenderATL, and OSCON on application security, DevSecOps, secure development, and security mindset.
She is also the co-author of Agile Application Security and Security for Everyone.
Shlomo's expertise is shifting how global markets and their best practices are being adopted and developed for software delivery. Implementing transformational initiatives that sustain and scale by working with his distinguished engineering team to invent bold new solutions for multi-cloud, DevOps, and DevSecOps. His approach allows teams to develop innovation potential while also enabling continuous deployments to production.
Additionally his team is creating new DevOps products that don't exist anywhere else. Solving complex SDLC equations maturity levels, and tactical roadmaps.
Casey has over 15 years of experience as an engineering and product leader in consumer and B2B SaaS, including hyperscale public cloud IaaS, where he helped drive a devops revolution for container infrastructure and continuous delivery. Casey has worked with open source communities throughout his career, and demonstrated continued focus on the delight and simplicity in the tools and systems we build and depend on.
Viktor Farcic is a Developer Advocate at Upbound, a member of the Google Developer Experts, CDF Ambassadors, and Docker Captains groups, and a published author.
His big passions are DevOps, GitOps, Microservices, Continuous Integration, Delivery and Deployment (CI/CD), and Test-Driven Development (TDD).
He often speaks at community gatherings and conferences.
He is a host of the YouTube channel DevOps Toolkit and a co-host of DevOps Paradox. He published The DevOps Toolkit Series and Test-Driven Java Development.
I am passionate about product and design. I am empathic and user curious. People pay me for my fantastical imagination, creativity, my leadership, and positive attitude. I create, influence and improve end-to-end experiences. I help companies expand and grow by building top-shelf product and design teams that deliver a simple message with a simple experience. I will find market segmentation to build go-to-market strategies for market dominance. I have over 15 years of product and development experience, specializing in DevOps and AI, building products and strategies for complex problems, that enable digital transformations,and continuous innovaton for businesses of the world.
Dan is the Co-Founder and Chief Open Source Officer at Codefresh. His work in open source includes being an Argo Maintainer, and co-chair of the GitOps Working Group. As a technology leader with a background in full-stack engineering, evangelism, and communications, he led Codefresh's go-to-market strategy and now leads open source strategy. You can follow him at twitter.com/todaywasawesome
Daniel is a software and cloud industry veteran of over 25 years. His currently the CTO at Delphix, the leader in Data for DevOps. Previously at Delphix, Daniel lead a variety of departments, including BD, Product Management, Marketing, and Advanced Engineering. Over his career, he has led product groups at a variety of leading technology firms including Symantec, NeXT, Apple, Sun Microsystems, NetDynamics, and Rockwell International's AI labs.
My expertise lies in distributed systems, networking, and security. I have over 15 years of working experience in these areas. Currently, I am functioning as CTO at D2iQ where I am mainly focused on building a smart cloud-native platform that could automate much of the operational aspect of maintaining modern days micro-service-based applications.
Nikhil Gupta is a successful serial entrepreneur with more than 25 years of experience. Prior to founding ArmorCode, Nikhil was CEO and Co-founder of Avid Secure which was acquired by Sophos. Avid Secure built a marketing-led AI-powered multi-cloud security and compliance platform. Nikhil has held several leadership positions in VMWare, Cisco, ForeScout, Ericsson (joined through the acquisition of Entrisphere), Alcatel, And Bell Labs. Nikhil holds an MBA from Columbia Business School and BS and MS in Computer Science.
Anurag is an entrepreneur and software product engineer working on challenges in Observability at Calyptia. In the past, Anurag has worked at Elastic, Treasure Data, and Azure across cloud and open-source product lines.
Based in Minnesota, Phil serves as the Americas Field CTO for GitHub and is passionate about helping organizations improve their software velocity.
When he's not working to help development teams adopt modern and secure tools and practices he can usually be found in the kitchen, playing board games with his kids, or spending time skiing and biking small midwestern hills
Founder and CEO of Earthly Technologies.Previously founder and head of Engineering at ShiftLeft. Creator of Lever OS. Ex Google. Ex VMware. Built Lever OS, the industry's first open-source serverless/lambda implementation. Co-author of RabbitMQ's Erlang clientMy experience ranges from founding successful high-tech companies, leading world-class teams and building industry-leading products from scratch, to developing distributed systems within Google's search infrastructure team (the systems that serve the Google home page and the search results) to developing mission-critical signaling systems for EE (systems responsible for measuring customer data usage in real-time and allowing access on the network).
Nik is a value engineer and business consultant at Heart. Formally, he is Director of Solution Engineering for Dynatrace ANZ and currently heads up a team of Solution Consultants and Architects in the region. Nik has more than a decade of BizOps, Release Automation, SRE, and DevOps consulting experience for leading global software vendors in the space. In addition, Nik has featured as a speaker at world-leading conferences like Reinvent, Kubecon, DevOpsDaysTalk, Perform, Chaos Carnival and more.
Paul has been in the IT industry for almost 30 years and opened his first computer store in 1996 and then an ISP in 1997. He's worked as a unix system admin and platform engineer and then later as a devops engineer before it was a term. He's worked for Boeing, NASA, the US Army, John Deere, Regence Blue Cross Blue Shield, and Queensland government amongst others. Paul's speciality is security automation, via code, especially at scale. He now is the founder and CTO of SecureStack a security platform built by developers FOR developers.
Jeremy is the Director of Developer Relations & Community at CircleCI, formerly at Solace, Auth0, and XDA. With over 28 years in Tech, covering just about every functional area including Support, SysAdmin, Application Developer, Program Management, and Business Analyst, Jeremy is active in the DevRel and DevOps communities, and is a co-creator of DevOpsPartyGames.com. A lover of all things coffee, community, open source, and tech, he's a husband and father, and is also house-broken, and (generally) plays well with others.
Sr Director of Engineering for automox, in charge of Developer Experience
- Infrastructure
- CI/CD
- QE
- SRE
- Data Platform
- Internal Tools
Carl has spent many years solving for automation and orchestration. He started building customer service platforms for ISPs back when people used dial-up for their online activities. He then moved on to focus on making multi-vendor networks programmable through model-driven architectures. Now CTO and co-founder at Avassa, he spends his days obsessing over how to deliver a distributed edge control plane that application teams can love.
Jason Morgan is Technical Evangelist for Linkerd at Buoyant, maintainer of the CNCF Cloud Native Glossary, and co-author of the CNCF Landscape guide. Passionate about helping others on their cloud native journey, Jason educates engineers on Linkerd, the original service mesh. You might have encountered his articles in The New Stack, where he breaks complex technology concepts down for a broader audience. Before joining Bouyant, Jason worked at Pivotal and VMware Tanzu.
Lukonde is a Principal Technical Evangelist at SUSE and an AWS Container Hero. He is part of the SUSE & Rancher Community team and has years of experience in application development, cloud engineering, and DevOps workflows. He is a life-long learner and is passionate about sharing knowledge and contributing to the developer community through content such as technical articles, conference talks, live webinars, and on-demand videos. Nowadays, Lukonde spends the majority of his time contributing to the cloud-native community with the SUSE & Rancher team, providing content, training, and support in the Kubernetes ecosystem and SUSE's open-source container management stack.
Jeff is VP of Product at the value stream management platform, Plutora. He has spent his career writing code, designing software features and UI, running dev and test teams, consulting and evangelizing DevOps and value stream management. Outside of six years at Microsoft, he has been primarily focused on growing startup companies.
Sherif Koussa is a CEO and founder of Reshift Security (www.reshiftsecurity.com) and Software Secured (www.softwaresecured.com).
I'm Joshua, Developer Evangelist at Merico. I'm leading open source programs for Apache incubated DevLake project. I have also hosted a Podcast to feature makers of open source, communities and products.
Spoke at various virtual events and hackathons internationally. Aside my profession, I also advocate for open source sustainability by being a member of Sustain OSS, Mental health and Productivity.
Software & Technology Executive with 25+ yrs. experience in complex license sales, increasing license revenue, product development and design, R&D, Go-To-Market (GTM) analysis and planning, as well as early adopter phase technical solutions for Venture-backed and Private Equity-backed software companies. Led teams of up to 100+ employees in multiple countries.
Confident, visionary leader with strong business savvy capabilities marked by a blend of strategic, financial, operational, and technical acumen. Seasoned P&L owner and operator with a track record of delivering results in hyper growth businesses with teams consistently delivering double digit top line growth and double digit KPI improvements year over year.
IBM Distinguished Engineer, CIO DevSecOps CTO. Rosalind is responsible for driving the Developer Experience for the DevOps transformation for the IBM CIO. In her role she will be working to make IBM CIO's a hybrid cloud showcase and driving the continuous improvement culture within the developer community. In her prior role she was responsible for bringing open modern toolchains to the z/OS platform and working with clients on their DevOps transformation. She is a frequent speaker at conferences, master inventor, a member of the IBM Academy of Technology, author of Enterprise Bug Busting.
Angel is an entrepreneur and hands-on tech CEO who drives the vision and innovation behind Cuemby. Angel has a passion for sharing the knowledge which he does through public speaking as a member of the Cloud Native Computing Foundation speakers bureau and Fundacion Hispana de Cloud Native helping the Hispanic community to have access to content in their native language. As one of the early adopters of Kubernetes, he is a certified Kubernetes administrator and part of the team that curates the exam. Angel is also involved in the Linux Foundation, helping curate multiples exams.
Chandra is the co-founder and CEO of Opsera, a continuous orchestration platform for Next-Gen DevOps. In Prior roles, Chandra was the Head of Global Enterprise Infrastructure at Uber and SymantecChandra's domain expertise spans DevOps, AIOps, Cloud, Infrastructure and Security, and he has led large scale digitization initiatives including private and hybrid cloud build-outs, software delivery automation and infrastructure transformationChandra holds an MBA in Strategy and Finance from the Wharton School and Masters and Bachelor degrees in Computer Science. In his spare time, he mentors Bay Area high school students in STEM programs and enjoys running marathons.
Rotem is Director of Engineering at ARMO, where she contributes to the Kubescape open source project, as a staunch and passionate supporter of making open source security better and more accessible for everyone. Rotem is an engineering veteran, with experience as a software developer, architect, with a focus on the security &DevOps discipline.She has many years of experience in all aspects of Kubernetes engineering from deployment across various environments, through monitoring–with specific expertise in working with Prometheus and its open source suite–as well as bringing deep know-how in all aspects of IaC, driving best practices and methods wherever she goes.
Valarie Regas is a DevOps fanatic, accomplished speaker, a Georgia Tech coding boot camp graduate, and a veteran mommy. She holds a BA in Psychology and currently works in Developer Relations. After years being a stay-at-home mom, she decided to change her life by entering tech, and has learned a lot along the way. In addition to DevOps, she enjoys mixed martial arts fighting, table-top role playing games, public speaking, creating tiny humans, and activism of all sorts.
Alois is the Chief Product Officer for Dynatrace cloud automation technology. He is also the co-chair of TAG App Delivery and was a contributor and founding member of several W3C standards; most recently Trace Context. Alois has successfully developed several products in the monitoring and observability space and is strong support of open source technologies in the cloud-native space.
I am a technical Application Security Testing (AST) leader with a record of consistent accomplishment in sales and sales engineering management roles. More than 20 years of application security sales, sales engineering leadership, software development, marketing, and consulting experience. I was a key thought leader for two AST vendors growing from startup phase to major acquisition (Fortify and Checkmarx). Also, very accomplished public speaker and I have been quoted in 50+ AST industry media publications. Extensive background in application security, object-oriented programming, multi-tier architecture design and implementation, and internet/intranet development. Highly developed presentation, written, and verbal communication skills.
Based in Berlin since 2018, Ilya is a technology and engineering leader with more than 20 years of experience working in scaleups, startups, and large enterprises with a deep passion for everything related to platform engineering, developer experience, and SRE.
Prior to running a platform and infrastructure organization in Codility, Ilya was leading of Infrastructure alliance in hyper-growing rapid-delivery pioneer - Getir. Before that, Ilya spent several years with Hellofresh modernizing the QA organization as well as establishing the SRE function and leading the platform group.
Before moving to Berlin, Ilya worked with RSA Security, Microsoft, and CA
Kerim is a senior developer advocate at HashiCorp, where he works on creating a positive experience for infrastructure operators.
He is passionate about complex systems and enjoys the challenge of codifying them.
Before he joined HashiCorp, Kerim worked at a variety of companies, ranging from cultural institutions and aviation to government services.
Igor Seletskiy is the Founder and CEO of CloudLinux, TuxCare, and AlmaLinux OS Foundation. Igor launched CloudLinux in 2009, forging it into today's prominent player in the Linux, Enterprise & service provider ecosystems. In 1997, he formed PSOFT, pioneering products for the service provider market such as multi-server commercial control panel, website builder, and one of the first web file managers. Igor Seletskiy is a respected and accomplished technology guru specializing in Linux, kernel development, cloud, and security. He is a frequent and enthusiastic speaker at industry events worldwide, and a passionate commentator on many sector issues.
Or is currently the founder and CEO of Lightlytics, building a platform that Empowers developers and engineers to code and operates cloud configurations with speed and confidence.
Before Lightlytics, Or led multiple complex and multi-disciplinary technical products, involving hardware and software, mostly in the cloud and data center domains at NVIDIA.
He was the founder and CEO of Cigol a leading provider of Cloud network security solutions. Cigol was acquired by Mellanox(Nvidia Networking), Inc (Nasdaq: NVDA).
Or Served at the Israeli-NSA, where he Built complex technological projects from definition through implementation in the field of network security.
Pankaj Thakkar is an experienced technologist who has wide experience ranging from virtualization, operating systems and computer networks to his present interest in observability systems. He is the co-founder and CTO of an innovative startup called Kloudfuse that is disrupting the observability industry by building an industry first unified observability data lake. Previously he was the Chief Architect for NSX product line at VMware with about $1.5B in revenue that he joined as part of the Nicira acquisition. He loves to trade ideas on building reliable distributed systems and enjoys hiking and spending time with his 3 kids and wife.
I am а Systems Architect, System Engineer, Administrator and Software developer with working knowledge of the Networking, Security, Software Development and Monitoring. Experienced in installing and configuring network routers, switches and firewalls. Performed various system administration tasks on production servers. Working knowledge of how to enforce Systems security policies, harden the network, hosts and software resources. Designing and developing the monitoring architectures and other software components.
Vishnu Vasudevan is director and head of product engineering and management at Opsera. He's a DevSecOps leader and a SAFe Agilist with additional expertise in analytics and machine learning.
Vilas has spent his past work life at Comcast, Netflix and Walmart building high performance teams that focus their attention on automation, chaos engineering, CI/CD at scale and improving developer productivity across the enterprise by enabling engineers to do more with tools. He recently joined Bill.com to help drive engineering effectiveness and enable engineers to deliver better and reduce toil.
Builder of an award winning security engineering function and leader of a team of highly skilled engineers. Driving a DevSecOps transformation within Pearson with the goal of enabling product teams to become responsible for their own security. 11 years experience working in IT across engineering and security focused roles.
Benjamin is the CEO & co-founder of Steadybit, an orchestration platform to help teams keep their systems up and running.
Benjamin spreads his enthusiasm and new knowledge as a speaker and author – especially in chaos and resilience engineering. For example, he created the open-source project Chaos Monkey for Spring boot, which received 790 stars on GitHub. Benjamin believes that chaos engineering is just a means to an end towards establishing a culture of resilience. One thing he does to relax his mind is to push his body while shredding MTB trails.