Developer Evangelist/Advocate
Advisory Board
DevNetwork Advisory Boards are composed of industry leaders, visionaries, and technical executives in the software engineering industry. As the destination for the global developer, engineering & IT community, DevNetwork has both the goal and obligation to present the most cutting-edge, innovative, and relevant content at our industry conferences and events. Our Advisory Board members help make that possible.
The Developer Evangelist/Advocate Advisory Board is a group of experts and industry executives who specialize in topics including: Developer community-building, developer support and documentation, developer relations best practices, and developer experience (DX).The Developer Evangelist/Advocate Advisory Board is a group of experts and industry executives who specialize in topics including: Developer community-building, developer support and documentation, developer relations best practices, and developer experience (DX).
All DevNetwork Advisory Boards
Developer Evangelist/Advocate

Advisory Board Members
Adewale "Ace" Abati is a Web Engineer and Senior Developer Advocate from Lagos, Nigeria currently helping shape the web at CodeSandbox. Ace is extremely passionate about Open Source and community building, an avid gamer and shares his developer experience through his social media, public speaking and YouTube.
Asanka's goal is to connect humans and technology by helping organizations implement digital transformation programs that result in consumer-driven digital applications. In his current role as the Chief Technology Evangelist, Asanka drives efforts to create, refine, and enhance WSO2's corporate reference architecture and is responsible for spearheading a thought leadership outlook that defines WSO2's corporate reference methodology for development, customer success, and implementation. Working closely with customers, partners, and analysts, he evangelizes WSO2's technology vision. He is also a committer of the Apache Software Foundation. Asanka is a regular speaker at numerous global events, and many tech meetups.
As a Developer Advocate in the field of Event-Driven Architecture (EDA), Tamimi enjoys educating other people and developers about real-time development and EDA. He also flourishes at exploring innovative ways of integrating Solace technologies with emerging tools, technologies and techniques. Tamimi has an important role in the Developer Relations team at Solace by taking part in virtual events for individual developers and partners alike, frequently presenting or facilitating tutorials and hands-on workshops.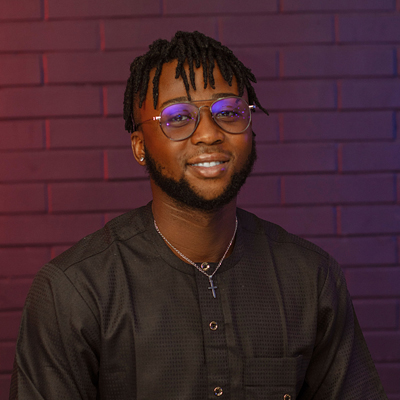 Shedrack Akintayo is a Developer Relations Professional and Technical Writer with over 5+ years of experience in Technology and a track record in Web Engineering, Community Management, and Developer Relations on a global scale. He has given talks/workshops at developer conferences like JS Nation Live 2020, DevRel Asia, DevrelCon, All Things Open among many. He also co-organizes Developer Circles Lagos from Facebook, Open Source Community Africa, and other communities empowering Africa and the world with Technology.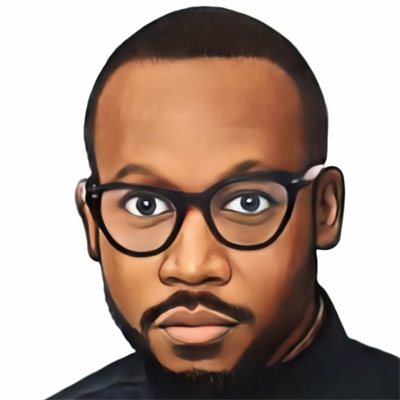 Shola "Slick" Akinrolie is a Software Engineer, Developer Advocate, Digital Creator (YouTuber) and Developer Community Manager, with over 7 years of experience. He is the Founder of Codenovation, a technology-driven platform dedicated to closing the technology-talent gap in Africa and beyond. He has experience in building developer communities with the likes of Google's GDG, Atlassian, JetBrains, Andela, and Codenovation.
His achievements and years of experience are focused on advocating for communities, technologies and products.
He is presently the Program Manager for Global Developer Communities at Turing(turing.com).
Slick loves to associate with people who love making the world a better place.
Samhita loves to write blogs and make software. She's currently a Software Engineer and Technical Evangelist at Union.ai, and has worked as a Tools Developer at Oracle. She tackles problems in web development, machine learning, evangelism, growth, and ops. On a path to ease the transition for novice tech folks into entering the tech industry, Samhita has self-published a book that digs into its intricacies. She likes to build applications that make developers' lives easier.
Maria is a developer advocate at Armory.io and a community advocate for the Spinnaker community. She creates content and hosts events around continuous delivery and Spinnaker. Before diving into a developer advocacy role, she worked in computer science education for K-12 students in lower-income communities and worked with the National Society of Black Engineers on their executive board. Maria is passionate about lowering the barrier to entry into continuous delivery and increasing representation for black students in tech.
Ahmad Awais is an award-winning open-source engineer, Vice President of Developer Relations at RapidAPI, Google Developers Expert, Node.js Community Committee Outreach Lead, BGB Member Linux Foundation & OpenAPI, WordPress Core Dev, and ex VP of Engineering WGA.
He has authored various open-source dev tools millions of developers use worldwide, like his Shades of Purple code-theme or the corona-cli. Awais contributed code to NASA's Ingenuity Mars Helicopter mission. "What an awesome example for developers," said Satya Nadella, CEO Microsoft — featuring Awais's contribution to NASA & corona-cli. He's a recognized open-source community leader as one of the 12 featured GitHub Stars.
I am a developer advocate at AI21 Labs, where I focus on developing natural language processing solutions. In particular interested in text based tasks, such as creative content generation and paraphrasing. Looking forward to changing the way we write and read with the large language models revolution. I have a M.Sc degree in CS from the Weizmann Institute of Science and B.Sc degree in EE from the Technion (Israel Institute of Technology).
I live in Berlin and work as Community Lead of Conclave at R3. Previously, I was Senior Developer Marketing Manager at Edgeless Systems and HERE Technologies where I was responsible for growing their respective global developer communities. I have more than 10 years of experience in event management and (developer) marketing in the tech industry, including roles as team leader and project manager.
I'm a film nerd who loves to travel, enjoys spicy food, and brews her own beer.
Christy is a Developer Advocate on the Ray RLlib team at Anyscale. Her work involves figuring out how to parallelize different AI algorithms and creating demos and tutorials on how to use Ray and Anyscale. Before that, she was a Senior AI/ML Specialist Solutions Architect at AWS and Data Scientist at several other companies. In her spare time, she enjoys citizen data science projects, hiking, and bird watching.
Daniele is the Head of Developer Advocacy at Twitter. He leads a global team that inspires developers to build innovation and find success on the Twitter Developer Platform. Daniele has worked for 10+ years with developers and API platforms and is passionate about helping people grow their apps. He speaks three languages (but we're not counting Javascript).
Budha is passionate about building a connected and sustainable world through the use of technology based solutions especially APIs, AI/ML, Blockchain, Cloud computing, Data science and IoT.
With a background in computer science, business and marketing, he specialises in enabling the comprehension, communication and adoption of a technology and/or product by putting them in the context of the problems they solve.
As a Product Evangelist at Tyk, he showcases the capabilities of Tyk and how Tyk drives growth and success for users. He regularly speaks at conferences, runs webinars and podcasts, and hosts monthly developer hangouts on all things APIs.
Sangam is working as advocacy manager at Tenable with focus on Cyber resilience can only be achieved through self-healing cloud native infrastructure. also Docker Community Award Winner at Dockercon2020 |. AWS community builder , Okteto / Traefik ambassador & Co-Author of Learn Lightweight Kubernetes with k3s (2019) , Packt Publication & also run CloudNativeFolks community. reach out me @BiradarSangam
Casey has over 15 years of experience as an engineering and product leader in consumer and B2B SaaS, including hyperscale public cloud IaaS, where he helped drive a devops revolution for container infrastructure and continuous delivery. Casey has worked with open source communities throughout his career, and demonstrated continued focus on the delight and simplicity in the tools and systems we build and depend on.
Matheus Cardoso is a Sr. Developer Advocate at Bitmovin with 5+ years experience in Open Source and developer-first SaaS companies.
His passion is to enable founders and developers to get to value quickly by building support communities, being their voice in roadmap meetings, building content, demos, feature PoCs, and automations.
With a passion for sharing, he's been a mentor and admin for Google Summer of Code, TechLabs Berlin, and contributed to multiple open source projects.
When speaking at worldwide events such as AltConf, DeveloperWeek, and Swift Heroes, his favorite topics are: Open Source, InfoSec, ChatOps, Integrations, Libraries, SDKs, and APIs.
Aliza Carpio is Director, Tech Evangelist at Autodesk. She is passionate about developer experience and building inclusive tech communities. She creates strategies and leads product vision and tactics that enable engineers across the globe to work in communities of practice, collaborate in the code as code stewards, work with speed and build with a platform mindset. Previous to Autodesk, she was Principal Tech Evangelist at Intuit where she was Open Source Program Leader and co-founded the Inner Source movement. She is an inventor with over 10 filed patents. In 2019, she co-founded San Diego Design Week.
Gina is a Principal Evangelist for Adobe Experience Cloud with over 20 years experience in technology and marketing. With a proven track record with C-level audiences through story-telling, she help brands translate strategy into technology. An expert in personalization, user experience design, content velocity, A/B/N testing, and real-time Behavioral Targeting optimizations, she helps businesses use analytics-based decision-making to deliver exceptional customer interactions across channels. She has worked with Adobe's largest and most strategic accounts to re-align their business strategies and pivot their marketing directives to become more customer-centric and improve their ROI.
Stewart Christie is an AI/IoT Evangelist in the Developer Enabling Team at Intel. His day job includes developing demo's and teaching classes on AI Enhanced Computer Vision, including remote management and digital signage use cases. Stewart is focused on the software side of the ecosystem, guiding developers building Inference at the Edge Applications in C/C++ and Python. He is an expert in the deployment of the Intel Distribution of OpenVINO™ Toolkit.
While not working at Intel, Stewart plays with cameras, and robots, and builds robots with cameras.
You can follow Stewart on Twitter @intel_stewart, and follow the robots on
[email protected]
Jessica is a Developer Advocate at LaunchDarkly, where she speaks about change and writes about the human implications of engineering decisions. She writes for a selection of tech publications and works as a co-organiser of DevOpsDays London and the regular meetup group DevSecOps London Gathering. She also works with Coding Black Females to improve equal and equitable representation within the technology industry.
DeveloperSteve comes from a strong background as a developer, with over 20 years industry experience he has worked with companies, startups and not for-profits of all sizes.
DeveloperSteve has worked closely with developer communities as a Tech Evangelist and Advocate to develop and nurture the healthy developer and start-up culture that continues to flourish. With a passion for sharing knowledge DeveloperSteve is an established international speaker and loves geeking out with people everywhere.
As a Tech Evangelist and Advocate he has represented and worked with global companies such as Snyk, IBM, PayPal, Braintree, Xero, Telstra, Nginx, Gitlab and more.
Jayson leads Developer Relations for Dolby.io, the developer platform for the APIs of sight and sound. The Developer Advocates on his team are passionate about helping engineers create spectacular media experiences.
Jayson has spent 20 years in software development building tools and systems at respected companies across different industries such as The MathWorks, DreamWorks Animation, Rackspace, and General Electric.
Thomas Desmond is a Developer Advocate at Sitecore. His focus is on frontend web technologies like Next.js, React, & Angular. He enjoys helping others and seeing them succeed. Thomas also brings along the experience of being a University Instructor for 3 years and producing multiple online technical video courses for Thinkster.io. Thomas Desmond can be reached directly on Twitter @ThomasJDesmond or his personal website TheTomBomb.com.
Colin Domoney is an API security research specialist and developer advocate with 42Crunch. He oversees the development of the 42Crunch community and curates the apisecurity.io industry newsletter. Colin is an experienced DevSecOps professional having worked with Cyberproof, Veracode, CA, and oversaw Deutsche Bank's global AppSec program, and has consulted with numerous Fortune 500 companies. Colin is also a regular conference speaker and DevOps instructor.
Mason is currently the Lead Developer Advocate at Gretel where he specializes in synthetic data, data privacy, and Python. Prior to his role at Gretel, he was a Developer Advocate at DigitalOcean and an SRE helping build and maintain a highly available hybrid multi-cloud PaaS. He is an avid programmer, speaker, educator, and writer. He is an organizer of PyTexas, President of the PyTexas Foundation, and actively contributes to open source projects. In his spare time, he enjoys reading, camping, kayaking, and exploring new places.
Developer advocate and a member of the Open Policy Agent team at Styra with a long background in software development, security and identity systems in primarily distributed environments. Interested in organizational structures and problems as much as he is in technical challenges. When not in front of his computer he enjoys watching football, cooking and Belgian beers.
Grace Erixon is a Developer Advocate at WP Engine focused on headless WordPress development and frontend JavaScript frameworks. She also serves on the Board of Directors for Mystery Code Society, a local non-profit that champions gender equity in tech. When she's not working, you can find her teaching fitness classes at the Y, thrift shopping, or playing with her cat, Mandy. Connect on Twitter @GraceErixon or go to graceerixon.com for more information.
Sean Falconer is Head of Developer Relations at Skyflow. Sean spends his time building, writing, speaking, and connecting with communities about engineering and data privacy. He has a wide range of interests and expertise, including full stack development, developer experience, and API design. Prior to Skyflow, Sean led developer relations for Google's Business Communications product suite and was CTO and founder of a startup focused on mobile hiring tools. You can connect with Sean on Twitter @seanfalconer
Aaron leads a team of developer evangelists who connect products and data with relevant stories to raise awareness, educate and inspire developers around the world with location-based problem solving tools.
He is passionate about advocacy and outreach as a means to inform product and technology roadmaps by giving customers a voice, and looks at ways to apply technology strategically to increase business results.
In his spare time he enjoys all forms of cycling and building things.
Stephen is Head of Developer Relations for Chainlink Labs. Stephen works to solve real world problems faced by developers and businesses, and to represent the needs of the community.
With 20 years in the Software Development industry, Stephen has served as an executive technologist, consultant, and entrepreneur in several organizations.
Stephen applies deep technical knowledge and business acumen to accelerate software development. As an avid fan of wearables and the decentralized internet, he frequently collaborates with businesses and developers in the community.
Sharan has been involved with open-source projects at The Apache Software Foundation since 2008. She enjoys working on ways to enable, empower and improve community collaboration. She is a keen participant in hackathons and actively works to improve open source diversity.
She is involved in several open-source projects Including Project Jupyter.
Sharan has also served on the board of directors at the Apache Software Foundation.
Jo is the lead developer advocate at Ably. She is passionate about making apps with realtime data, fun PWAs and writing great CSS. She's got 10 years experience as a front end developer and has worked in various parts of the tech industry from start-ups, agencies, charities to large organisations. She is also a mentor and organiser at codebar.io and at Front End Foxes where she is able to act on her passion not only for teaching good use of the web but also for improving the diversity and inclusivity of the tech industry.
Mark has worked on winning the hearts and minds of developers for over 25 years by evangelizing the power of software development platforms at Microsoft, Odin, and Acumatica.
He is currently responsible for Acumatica's worldwide developer community, making life for developers great, if not the best experience ever!
Mark lives with his family and two dogs near Seattle Washington. A former bike racer turned runner/cross-country skier and a Latin language enthusiast. He also enjoys spending time at his off-grid cabin in the Cascade mountain range.
I started programming when I was 11 years old and quickly fell in love when I learned unlike cooking: you can't burn code. I've spent most of my life building things, working with developers, and starting companies. I write at https://igotablog.com and you can learn more about me here: https://mattgardner.com
I am an IT professional with decades of experience in the design, development, implementation, sales and marketing of enterprise solutions to Global 2000 organizations. I've participated in evolving BMC solutions to support Hadoop and Big Data, Cloud and DevOps. I'm a frequent speaker at industry events and have authored numerous articles and thought leadership papers. I've combined broad technical experience together with strong customer outreach and engagement to help Control-M not only enter new markets but also have been instrumental in shaping market perception of modern batch and business application workflow.
A self driven technology strategist with a track record for delivering digital transformation programmes for large scale Enterprises facilitating competitive growth and success. Championing innovation through adoption of next generation technology consumed as services.
An experienced leader who drives technology adoption at an accelerated rate. Placing customer first values whilst establishing a robust collaborative partnership to deliver exceptional all round customer experience. More details https://www.linkedin.com/in/john-gonsalves-61b3019/
With more than 20 years of experience in software development, has been part, lead, and developed projects for Banking, Insurance, Defense and Sea & ground transportation business. Now holds the position of Developer Advocate at AxonIQ.
Aside from software development, he is also dedicated to training: former Spring Certified instructor, he delivers the JavaSpecialists Master courses for advanced Java topics in Spain.
Active member in the Java community, @MadridJUG co-organizer, regular speaker and has been involved in organizing conferences like the first 2 editions of Codemotion Spain or Lambda World in Cadiz -Spain-
David is a JavaChampion since January 2020.
Shreya Gupta is a Developer Advocate for Courier and the Founder of Bit Project. She is a serverless enthusiast, lowkey loves acting, and is crazy about boba.
PJ is the founder of DevRelate.io and a board member of Open Sourcing Mental Health (OSMHhelp.org). He is an organizer of DevOps Days Buffalo, CodeDaze, and ElixirDaze. Additionally, PJ is a developer, writer, speaker, and musician. He is known to travel the world speaking about programming and the way people think and interact. He is also known for wearing hats.
Mike Hartington is a developer working in the mobile landscape. As a speaker, Mike aims to help developers through empowerment and education. He will also try to talk your ear off about music, guitar, and making furniture.
Beth Harwood is Cofounder and VP of Marketing & Developer Relations at Prismatic, a leader in embedded iPaaS. There, she helps SaaS product and dev teams launch native integrations faster and create better integration experiences for their customers. The backstory? Beth and her cofounders previously spent fifteen years building a B2B software company whose product had hundreds of integrations. They learned how important integrations are, but how painful they are to build and maintain. They started Prismatic to give SaaS teams a better way to deliver integrations - and a key part of that is creating a great developer experience.
Jon served 8 years in the military, deploying remote networks with satellite uplinks. Eventually, his career shifted towards being an Entrepreneur in Residence at United Health Group, building healthcare startups, and applying emerging technologies in healthcare and serving as a Lead Graph Engineer.
Eventually, his passion for graph database structures led him to building a Developer Relations team at TigerGraph spending most of his time building communities, educational resources, relations with developers, and contributing to open sources projects.
Jon is also the founder of the Futurist Academy, a nonprofit dedicated to empowering youth to become future STEM leaders of tomorrow.
Tanja Hoefler accidentally discovered her passion for code and SQL, and ever since has been dedicated to helping others find their passion through code and helping developers around the world grow their skills. With 4 years in Developer Relations Tanja has helped organize multiple conferences, meetups, and other events - including a conference on a cruise ship! She currently works at RingCentral where she is responsible for their developer community, meetups, Game Changers program, and annual Code Together conference.
Developer Advocate at Anvil - they/them - lover of Python, plants, cats and yarncrafts
Horovits lives at the intersection of technology, product and innovation. With over 20 years in the hi-tech industry as a software developer, architect and a product manager, he brings a wealth of knowledge in cloud, big data, DevOps and more.
Horovits is an avid advocate of open source and communities. An organizer of the Cloud Native Computing Foundation local chapter in Tel-Aviv, a podcaster at OpenObservability Talks, a blogger and a public speaker.
Working as the principal developer advocate at Logz.io, Horovits evangelizes on Observability in IT systems using popular open source projects such as Elasticsearch, Prometheus, Jaeger and OpenTelemetry.
Brenton House is an ex-hacker, filmmaker, developer, architect, consultant, strategist, and now Digital Evangelist. Brenton House is known for his unique creative work on API Cybersecurity 101 and other hit YouTube series.
In his 25+ years of experience, he's worked across many industries including broadcasting, advertising, retail, financial services, supply chain, transportation, technology, and publishing -- gaining a breadth of knowledge on all things APIs and Integrations.
As an expert Digital Strategist, Brenton currently works as Vice President at Software AG, a global leader in the API, Integration, and IoT space.
Developer Relations at Alchemy, onboarding one million developers into web3.
Mandy Hubbard is a Sr. Developer Advocate who is passionate about supporting developers through excellent documentation, relevant code samples, and proper tooling. She is a champion for quality and spent the first part of her career in QA roles before moving into advocacy. She is a public speaker and thought leader who synthesizes the vision of the business with the needs of the engineer.
I am a Front-end Developer with over 3 years of experience and I'm skilled in HTML, CSS and JavaScript (React.js, Vue.js, TypeScript) and other Front-end technologies. I love learning, teaching and building interactive user friendly web applications.
Mackenzie is a developer advocate with a passion for DevOps and code security. As the co-founder and former CTO of a health tech startup, he learned first-hand how critical it is to build secure applications with robust developer operations.
Today as the Developer Advocate at GitGuardian, Mackenzie is able to share his passion for code security with developers and works closely with research teams to show how malicious actors discover and exploit vulnerabilities in code.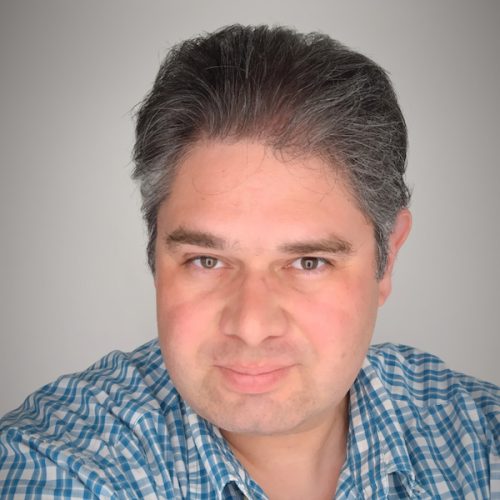 Carsten Jacobsen is an experienced Developer Evangelist/Advocate, with a broad background in building communities, working with documentation and content, building sample applications, hosting workshops and speaking at conferences.
Carsten primarily focuses on the early stages of the developer journey, and strives to support developers with everything they need to successfully adopt a solution. He has experience with different solution types, including mobile, infrastructure, streaming, fintech and blockchain.
Nahrin is passionate about building inclusive communities, addressing real-world needs with pragmatic software solutions, and ensuring technical education is accessible to all. Nahrin has advised on developer relations strategy within startups and accelerated growth at publicly-traded enterprises.
Developer at hart, born to code. Currently helping Sinch in various aspects on developer experience ranging from onboarding, antifraud, SDKs and docs.
Past Roles: Backend developer, iOS developer, PM and CTO. Developer Advocate and DevEx
Industries: Automotive, Telecom, HR Competence and Succession planning
I'm an educator-turned-technology evangelist, with a short stint as a software developer. Now, I get the opportunity to create content and build relationships around helping others connect, integrate, and automate their data, no matter where it is.
When I'm not helping other analysts, developers, and IT teams solve their data problems, you'll find me at home with my wife and children reading books, playing with LEGOs, or watching them swim & practice Tae Kwon Do. Oustide of that, you can find me at a table playing board games or at my desk painting miniatures.
David Gilardi is a Developer Experience Product Manager at DataStax who advocates for the development community and works to remove pain and bring delight to users of DataStax products. He is a total nerd for distributed databases and has over 25 years of relevant experience in programming, database administration, cloud, server/network monitoring, and analytics.
Snehan is a Developer Advocate on Snowflake's Streamlit team. He maintains the Streamlit documentation, develops apps on the Data Team, builds custom Streamlit components, and contributes to the open source library. Previously, authored and taught 40+ guided projects on machine learning and data science, and worked as skills consultant at Coursera.
Khalid is working as a Developer Relations Engineer at Codiga.io; He is passionate about Software Engineering. Startups and Developer Advocacy. He is also an MLH Coach, Organizer & member of numerous Hackathons & Developer communities
I have 8+ years of experience in software development and developer advocacy domain. I am passionate about learning new technology and thereby get to share it with developers/IT professionals at a college/conferences/meet-up.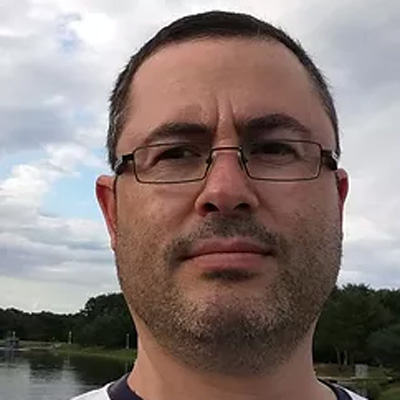 Technology Expert, Lecturer at the Academic College of Tel-Aviv-Yaffo, Dev Advocate at Incredibuild, Co-Organizer of Core C++ conference and member of the ISO C++ Israeli NB.
Carrying industrial experience in key technical software development and management roles, since 1992. Working in leading global companies in the Hi-Tech industry, serving in parallel as a staff member in the Computer Science School at the Academic College of Tel-Aviv-Yaffo, since 1998.
Lead of Developer Relations at Blockdaemon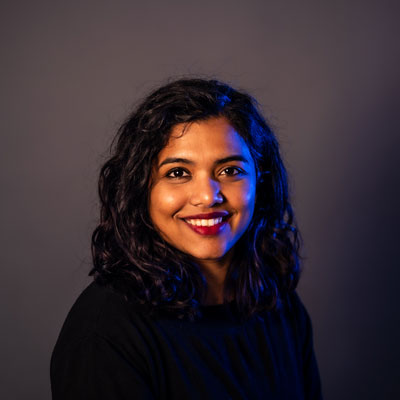 Shruti has a background in Embedded Systems and wouldn't have completed her Masters if not for open source tools. She is a Jill of all trades and is on a constant journey of learning new tools and technologies. She has worn several hats like a Solutions Engineer, Product Marketing and for the last few years, she has been working as a Developer Advocate and is passionate about providing good products to developers.
Kunal is working towards empowering communities via open source and education. He finds passion in teaching and has taught thousands of folks online and in person. He is currently a developer advocate at Civo, CNCF Ambassador, track chair of the KubeCon + CloudNativeCon student track, GitHub Campus Expert, Major League Hacking Coach, and the founder of Kubeworld and Community Classroom.
Nava is a Developer Advocate for Data Science and MLOps at Redis. She started her career in tech with an R&D Unit in the IDF and later had the good fortune to work with and champion Cloud, Big Data, and DL/ML/AI technologies just as the wave of each of these was starting. Nava is also a mentor at the MassChallenge accelerator and the founder of LerGO—a cloud-based EdTech venture. In her free time she enjoys cycling, 4-ball juggling, and reading fantasy and sci-fi books.
Mary MacCarthy is a Data Advocate at Hightouch.io, the leader in data activation and reverse ETL.
Amanda is a developer advocate at Wix. She is passionate about solving complex problems and seeing developers of all levels and backgrounds succeed. Prior to Wix, Amanda worked as a software and web developer and has an educational background in Geography and GIS. In her free time Amanda enjoys cooking, cycling, and hanging out with her dog.
Evangelist for the IoT and Soracom(Global IoT platform company in Japan).
More than 500 talks in 5 years with daily updates on IoT case studies and technical information. Named the AWS IoT Hero in 2020.
At a Linux server manifacture in Japan in 2000, I was in charge of network infrastructure and lead of e-commerce business, and since 2015 I has been in charge of leading IoT solutions. Collaborating with mega-cloud vendors and using sub-Giga/BLE involved in pioneering IoT implementations in the industry, such as building IoT systems.
Dipankar is currently an Analytics Evangelist at Dremio where his primary focus is advocating data consumers(Analysts/Scientists/Engineers) on Dremio's open lakehouse platform & various Apache foundation open-sourced projects such as Iceberg, and Arrow that helps engineers & researchers scale analytics. Most recently, he led the R&D Advocacy team at Qlik where he worked on key developer strategies & educated the worldwide developer community in the areas of Machine Learning/Visualization. In his past roles, he focused on Data Science & Visualization research.
Margo leads Developer Relations and Community efforts for HarperDB, a distributed data & application platform. This includes content creation, events, customer success, marketing, & strategic partnerships. Margo is also the host of an innovative tech & developer-focused podcast called Select*, as well as a tech blogger. Outside of work, she's a new mom, avid skier, & lover of the outdoors.
Other Links:
Podcast: https://rss.com/podcasts/harperdb-select-star/
Blog: https://dev.to/margo_hdb
Jeremy is the Director of DevRel & Community at CircleCI, formerly at Solace, Auth0, and XDA. With over 27 years in Tech, covering just about every functional area including Support, SysAdmin, Application Developer, Program Manager, and Business Analyst. He is active in the DevRel Community, and is a co-creator of DevOpsPartyGames.com. A lover of all things coffee, community, open source, and tech, he is also house-broken, and (generally) plays well with others.
Specialized in the fields of IT Governance, Application Delivery and Application management which combined are known as BTO (Business Technology Optimization). Over 20 years of experience in the area occupying various roles in management as well as being an implementor, integrator and presales consultant. Deep knowledge of SAP
Specialties: DevOps and Agile transformation, Software Quality Assurance (SQA), ERP/CRM system tuning and testing, Test automation.
Hello, my name is Abhishek, I work as a Developer Advocate at Yugabyte. I'm a backend software engineer and an Open Source enthusiast. I'm driven by dev communities and I'm proficient in Python and its application architecture. I also contribute to and run a few developer communities and conferences across India. I evangelize for OSS and D&I in the tech community. I also mentor students and folks in the community. I'm a supporter of Python and the dev ecosystem around it. I like to read and implement the clean code paradigm. I enjoy attending conferences and networking with the community.
Jason Morgan is Technical Evangelist for Linkerd at Buoyant, maintainer of the CNCF Cloud Native Glossary, and co-author of the CNCF Landscape guide. Passionate about helping others on their cloud native journey, Jason educates engineers on Linkerd, the original service mesh. You might have encountered his articles in The New Stack, where he breaks complex technology concepts down for a broader audience. Before joining Bouyant, Jason worked at Pivotal and VMware Tanzu.
Jeremy Morgan is on a mission to help developers get better at what they do. He's a Senior Developer Evangelist for Pluralsight, and an avid tech blogger and speaker. He has two decades of experience as an engineer building software for everything from Fortune 100 companies to tiny startups.
Jeremy enjoys teaching through his popular tech blog as well as contributing to open source as a .NET Foundation Member, and DevOps Institute Ambassador.
Lyn Muldrow is a Maintainer Advocate at Tidelift, helping open source maintainers get paid for their contribution to the community. She previously contributed to building projects as an engineer at LinkedIn, educated new generations of technologists as Lead Instructor at Flatiron School, and maintained open source projects through her work at DigitalOcean. Lyn is passionate about increasing diversity in the open source community, and volunteers with organizations like Out In Tech to increase opportunities for all. In her free time, Lyn enjoys gardening, hanging with her Maine Coon, and going on travel adventures.
Bill Mulligan works at Isovalent to help grow the Cilium and eBPF communities. He previously worked at CNCF, Loodse, and RiseML.
Moataz is a Developer Advocate at Bitrise, where he helps mobile engineers to build fast, reliable, and secure mobile apps. Moataz has over 13 years of experience in development and testing roles, and he is always seeking ways to close the loop between software development and service delivery. Additionally, he is an AWS Community Builder and technical instructor.
Adel is a Data Science educator, speaker, and Evangelist at DataCamp, where he has released various courses and live training on data analysis, machine learning, and data engineering. Adel is passionate about spreading data skills and data literacy throughout organizations and the intersection of technology and society. He has an MSc in Data Science and Business Analytics. In his free time, you can find him hanging out with his cat Louis.
My career in information technology spans more than three decades, involving a vast array of technologies and solutions. I have been honored to receive the Microsoft MVP award, as well as being placed as a Microsoft Azure Advisor. I am also a Citrix Technology Advocate (CTA), and In addition, a VMware vExpert. Personally, I mentor people interested in technology, and give presentations around the knowledge that I have and want to share. I am always striving to learn more everyday.
As an Evangelist at Braze, Magith Noohukhan addresses the vision for customer engagement and how can brands feel empowered to create more meaningful human conversations with their customers which is natural, personalized, and the one that adds value. Prior to joining Braze, Magith held Evangelist positions across Germany at XING and Indeed.com and has more than 15 years of experience including working at the German Aerospace Center in Munich, Germany
Magith Noohukhan holds a Master's degree in Robotics Engineering from the University of Applied Sciences in Darmstadt, Germany, and a bachelor's in Electronics and Communications Engineering.
Alex Novotny has been working in software development for over 10 years. He has a passion for technology and helping other engineers learning how to use APIs.
Machine Learning Developer Advocate at Neptune.ai, a community builder with Amazon Web Services (AWS).
He writes Machine Learning Operations (MLOps) technical articles for WhyLabs.
He is a technical reviewer for MLOps books at Packtpub.
Stephen is the lead volunteer and a founding member at AI School Africa.
Brendan O'Leary is a Staff Developer Evangelist for GitLab who connects with developers, contributes to open source projects, and shares his thoughts on cutting-edge technologies on conference panels, meetups, in contributed articles and on blogs.
Aditya Oberai is a Developer Advocate at Appwrite and an avid hackathon enthusiast. Having worked with various technologies such as .NET, Microsoft Azure, etc., he has spent the last 3 years empowering tech communities as an MLH Coach, Twilio Champion, Gold Microsoft Learn Student Ambassador, and a Google Developer Student Club Lead. Aditya was the National Winner in the Education category at Microsoft Imagine Cup 2021 India Chapter and has been named among Major League Hacking's Top 50 hackers of 2021. He co-organized (arguably) the largest student-led digital hackathon in India, HackOn 2.0.
Hi, I'm Confidence, a Software Engineer and Youtuber passionate about web technologies, Linux, and automation. Right now, I contribute to open-source at Appsmith and enjoy making Youtube content during my free time (✌️you should totally get subscribed https://www.youtube.com/confidenceokoghenun).
Dr. Gautham Pallapa is the founder of Transformity and an Executive Advisor for VMware. He works with C-Suite and Fortune 1000 executives in transforming their strategy, processes, technologies, culture, and people to achieve their objectives and business outcomes. His mantra is "Transform with Empathy" and has successfully led several business transformations and cloud modernization efforts in various industry verticals. Gautham is an agile coach, Lean Six Sigma Black Belt, SAFe Agilist, and a DevOps Institute ambassador. He writes/talks/works on transformation, elevating humans, helping underprivileged, and giving back to the community. His book, "Leading with Empathy" explores these topics in detail.
Vishal Pallerla is a Developer Advocate with Telnyx, Crypto and Information Enthusiast. His passion towards tech communities, event management and love to share awesome technologies with community got him into the field of Developer Relations. He leads GDG Houston, SPC Houston and involved in various tech communities. He graduated with a Master's degree in CS from University of Houston. He hails from the southern part of India and currently lives in Houston. He spends countless hours organizing things so they look the way he wants and also spends the same in cooking to get the best out of his recipe.
Pachi is a Nanny who turned into a Developer Advocate. After nannying for years, she started learning to code online while building meaningful connections within the dev community, which changed her life. She is passionate about creating newbie-friendly content and believes a career in tech should be accessible to all, and that's why with her friends she founded Feministech, a group of people who identify as women or non-binary, who consume, create and share Tech content while building a diverse and inclusive environment.
Alex is the founder of CodingCatDev, where they create "Purrfect Web Tutorials" to teach the world how to turn their development dreams into reality. Alex is a professional full stack developer, and he is passionate about mentoring new developers and helping the community that has allowed him to live his development dreams. Alex firmly believes that anyone can learn to be a developer. The CodingCatDev team is here to help!
I'm Joshua, Developer Evangelist at Merico. I'm leading open source programs for Apache incubated DevLake project. I have also hosted a Podcast to feature makers of open source, communities and products.
Spoke at various virtual events and hackathons internationally. Aside my profession, I also advocate for open source sustainability by being a member of Sustain OSS, Mental health and Productivity.
Navendu Pottekkat works as a Developer Advocate for Apache APISIX, the cloud native API gateway. As an open source maintainer, Navendu's passion for designing, developing, and deploying scalable, distributed systems is evident in each initiative he advances. He is also dedicated to help new contributors to open source by mentoring through Google Summer of Code and Linux Foundation Mentorship Program.
Developer Advocate at Kubeshop. Author, failed startup founder, and ex-freeCodeCamp local leader.
Javier is a Developer Relations leader experienced with developer portals, RESTful APIs, and front end development. His interest lies in building Developer Relations teams and developer portals and communities from scratch for fast-growing startups.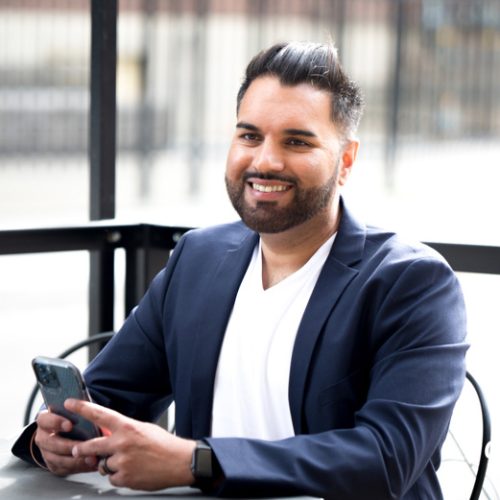 Originally from Sacramento, California and currently based in Winnipeg.
My DevRel journey started when I was a mentor to nearly 3,000 up-and-coming data scientists through Data Science Dream Job. This job had me hosting 3x office hours a week, creating educational content around machine learning, and managing a slack community.
I host a podcast called The Artists of Data Science, where I've interviewed people in machine learning plus New York Times selling best authors.
This led to me getting a sponsor for my podcast at a company that eventually hired me on full time for the position of Developer advocate.
Cherish Santoshi is an award-winning developer relations manager and an active thought leader in the DevRel ecosystem. He has contributed heavily in the technical community space for the last 9 years and managed various programs for brands like Google, Amazon, and HackerEarth. In his career, Cherish has managed programs for a community of 5 million developers across the globe.
Driven technologist and experienced leader with a background in product management, leadership, strategy, architecture, software development, developer advocacy, and community management. I am a technologist first, and love to use what I know and learn to teach others how to build things and solve problems with the latest technologies and platforms.
As a Customer Success Manager, I work with our Enterprise customers to drive business value through the use of our cloud platforms. I engage with customers to provide best practices, industry as well as technology insights, and experience from past engagements to quickly realize and scale the value of our offering.
To be successful I draw on my experience as Evangelist and Business Consulting Manager, to strategize, plan and execute promotion programs, people enablement, and portfolio growth campaigns.
With over 8 years of experience in the IT industry, I have worked across various roles and domains. From being a manual tester to heading the innovation lab at one the India's Fortune 500 companies, I've been there and done that. In my current role as a Developer Advocate at Infracloud, I'm focused on improving developer on-boarding experience for our various cloud native open source projects. From creating developer documentations, blog posts and videos, I love helping people adopt newer technologies and help improve our products. I'm currently based out of Hyderabad, India.
Hello! I'm Lucy (any pronouns), a former software engineer turned product manager and now tech evangelist working at Intuit. My current focus is on documentation initiatives enabling both internal and external engineers to self-serve their various tech platform and API needs. I'm also involved in our open source and tech culture initiatives.
William has been playing with technology for over twenty years and working as a developer for over a decade. He recently switched to developer relations to learn how to engage with the tech community to improve products and services. When he's not working at OneSignal, you'll find him streaming on Twitch, building his SaaS product in the open, and mentoring others interested in tech careers.
With over 20 years of experience, Rachel has built and led developer experience and documentation teams at high-growth startup companies, including Pismo, Marqeta, ServiceNow, BigPanda, and Koji. Her areas of expertise include developer documentation, API design standards, content management and authoring tools, and knowledge-based support. At Pismo, she leads a global team that is responsible for the Pismo Developers Portal and other products and support for enabling our customers' developers.
Adelina is a software engineer, conference speaker and technology evangelist. She started her career as a Java engineer and converted to Golang in 2018. She is in charge of telling Form3's tech stories, drawing from her own experiences as an engineer. She is also a LinkedIn Learning instructor, teaching others about Golang. Reach out to her on Twitter @classic_addetz.
Vinicius Soares is an expert in Conversational Interfaces and ICT Products & Services Strategy. He holds a bachelor's degree in Telecommunications Engineering from Instituto Nacional de Telecomunicações and an MBA degree in Marketing by FGV. He has been in the ICT market for more than 20 years, with experience in software development, portfolio management, marketing, and B2B sales management.
Vinicius is Technical Evangelist at Gupshup and a professor in the Artificial Intelligence MBA at FIAP.
Vanshika Srivastava is a tech and community evangelist. Her expertise happens in building and scaling communities, Web3 and Crypto. She has been advocating open source and ambassadors for certain projects. She is plugged into developer communities, SaaS, and startup ecosystem.
She is proficient in uplifting the goals of a community to establish connections, share knowledge, driving community engagement internally and externally. She is also contributes to the field of Developer Relations, Advocacy and Dev education!
Vanshika wants to empower and enlighten people on themes around Open Source, Diversity and Inclusion, Community-scale up and management, Women in STEM. She is working at Tech Startup(s) and sharing experiences around the same too!
Jessica Temporal is a Sr. Developer Advocate at Okta. Her dream is to help developers worldwide by teaching technical content everywhere. She is the co-founder and co-host of the first and most beloved Brazilian podcast about data science Pizza de Dados. Creator of GitFichas, a collection of Git study cards. She also loves to knit and pick up new skills on YouTube. Right now learning to play the keyboard and do digital drawings.
Bridget is a Developer Advocate with one goal - to make things easy. She is a strong believer that developer experience should be a priority at every stage of the development lifecycle, and is excited by automating the mundane, and creating a smooth, delightful journey of the rest. As a woman in technology, she is determined to make tech accessible to people from all backgrounds.
Jordan currently leads Developer Advocacy for SailPoint. He started his career at General Electric as a software engineer in GE's Digital Technology Leadership Program. In work, is passionate about understanding the individual needs of developers and how their team can enable those developers to solve their unique cybersecurity challenges within their organization. At home, he loves spending time with his wife, Meghan, and their dog, Porter.
Mandi Walls is a DevOps Advocate at PagerDuty. For PagerDuty, she helps organizations along their IT Modernization journey. Prior to PagerDuty, she worked at Chef Software and AOL. She is an international speaker on DevOps topics and the author of the whitepaper "Building A DevOps Culture", published by O'Reilly.
Gertrude is a Jnr. Developer Advocate at Qlik and enjoys interacting with various developer communities.
She is originally from Lusaka, Zambia but currently based in Lund, Sweden. She believes in the power of diversity in tech making her passionate about helping more women get into tech. Before becoming a developer, Gertrude worked in marketing and communications this background and transition has affirmed her belief that we are all capable of being whatever we want to be if we put our mind to it.
In her spare time, she enjoys learning about innovative technologies, reading, yoga and podcasting.
As a diversified technologist, Marino focuses on building communities where anyone and everyone can be a part of the tech world. His technological experience spans Networking, Cloud, and DevOps. Marino enjoys weight-lifting and traveling, while exploring the delicious cuisines this world has to offer.
He is currently a Developer Advocate at solo.io and works to engage and advocate for network engineers looking to move into the world of DevOps.
Ashley Willis (she/her) is a globally recognized speaker and technologist. A certified Golang GoogleDevExpert, she has dedicated her career to working with Open Source communities. She currently serves as the Head of Developer Communities at Google.
Robert Wolff is a technical writer, open source evangelist, community leader and engineer with a history of working in and around esteemed academic institutions and STEAM (science, technology, engineering, art and mathematics) based educational programs. Right now, Robert works as a Senior Developer Evangelist for Arm, and holds a couple other advisory roles (IoTeX blockchain developers and UCSD EE Alumni board of directors). He helps maintain several Open Source orgs and repositories, runs a variety of community driven projects and initiatives, and hosts his own live, weekly online video podcast dubbed Arm's Innovation Coffee.
Karin is Head of Developer Marketing and Community for StarTree, a start-up founded by the original creators of Apache Pinot. With a degree in broadcasting and a background in major entertainment and event production companies, she started exploring tech fields and discovered her love for application development and data science. Karin explored all the directions her career could have gone and took a leap of faith, entering a field where today she's gratified to discover all the ways she can make a difference.
Former Senior Frontend Engineer with 10+ years of experience, past 3+ years in the role of Principal Developer Advocate at GoodData.
Responsible for countless community articles, university courses and tutorials. Creator and leader of workshops. +2.3k StackOverflow reputation.