Developer Evangelist/Advocate
Advisory Board
NEW For 2023
DevNetwork Advisory Boards are composed of industry leaders, visionaries, and technical executives in the software engineering industry. As the destination for the global developer, engineering & IT community, DevNetwork has both the goal and obligation to present the most cutting-edge, innovative, and relevant content at our industry conferences and events. Our Advisory Board members help make that possible.
The Developer Evangelist/Advocate Advisory Board is a group of experts and industry executives who specialize in topics including: Developer community-building, developer support and documentation, developer relations best practices, and developer experience (DX).The Developer Evangelist/Advocate Advisory Board is a group of experts and industry executives who specialize in topics including: Developer community-building, developer support and documentation, developer relations best practices, and developer experience (DX).
All DevNetwork Advisory Boards
Developer Evangelist/Advocate

Advisory Board Members
Asanka's goal is to connect humans and technology by helping organizations implement digital transformation programs that result in consumer-driven digital applications. In his current role as the Chief Technology Evangelist, Asanka drives efforts to create, refine, and enhance WSO2's corporate reference architecture and is responsible for spearheading a thought leadership outlook that defines WSO2's corporate reference methodology for development, customer success, and implementation. Working closely with customers, partners, and analysts, he evangelizes WSO2's technology vision. He is also a committer of the Apache Software Foundation. Asanka is a regular speaker at numerous global events, and many tech meetups.
Ismaen Aboubakare is a developer advocate, community leader, and content creator. He is currently the Head of Developer Advocacy at Airkit and is a passionate advocate for low code platforms. With his extensive experience and expertise, he has helped many organizations to leverage low code technology to drive innovation and growth.
As a Developer Advocate in the field of Event-Driven Architecture (EDA), Tamimi enjoys educating other people and developers about real-time development and EDA. He also flourishes at exploring innovative ways of integrating Solace technologies with emerging tools, technologies and techniques. Tamimi has an important role in the Developer Relations team at Solace by taking part in virtual events for individual developers and partners alike, frequently presenting or facilitating tutorials and hands-on workshops.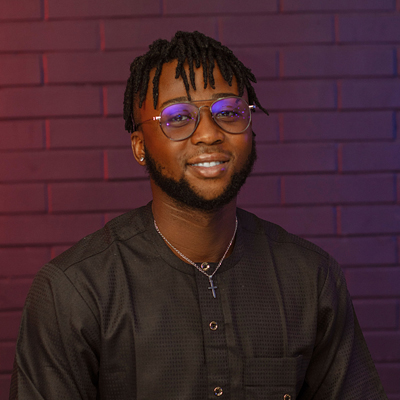 Shedrack Akintayo is a Developer Relations Professional and Technical Writer with over 5+ years of experience in Technology and a track record in Web Engineering, Community Management, and Developer Relations on a global scale. He has given talks/workshops at developer conferences like JS Nation Live 2020, DevRel Asia, and All Things Open among many others.
He also co-organizes Developer Circles Lagos from Facebook, Open-Source Community Africa, and other communities empowering Africa and the world with Technology.
Gift is a data science and machine learning professional with over 5 years of experience in tech. His impressive track record includes roles as a Data Scientist, AI/ML Community Builder, and Technical writer.
Gift co-founded Data Community Africa, where he leads and nurtures the community. He also serves as a Community and Content Support Advocate at Iterativeai, where he actively amplifies the community through product feedback, influential newsletters, and other form of content.
Gift's dedication to empowering Africans in AI is evident in his facilitation of the African Data Community Newsletter and his organization of the MLOps Community in Lagos.
Eric Allen is a Developer Advocate for Datadog and currently calls Boston home. He's spent time as a consultant, adjunct professor, VP, and individual contributor at companies ranging from a boutique design house to a Fortune 50 financial institution. Other than software, he's also developed a passion for Accessibility, User Experience, Developer Experience, Artificial Intelligence, and interviewing - Eric has lost count, but he's interviewed somewhere around 1,000 developers. When he's not experimenting with TypeScript, he is probably playing with his doggo, Judge; cooking up something vegetarian; enjoying a craft beer; or traveling the world pretending that he's a photographer.
Dylan is driven by the belief that everyone should be empowered to build wonderful things. They spend their time creating open-source code, documentation, and educational content, all with the aim of improving developer experience.
They are currently focused on making backend web development in Rust more accessible to all developers. You can find them roaming around GitHub and various Discord servers, answering questions and spreading kindness.
Maria is a developer advocate at Kubeshop. She currently works on the Botkube project and the Kubernetes Release team. She creates content and hosts events around Kubernetes. Before diving into developer advocacy role, she worked in computer science education for K-12 students in lower-income communities and worked with the National Society of Black Engineers on their executive board. Maria is passionate about lowering the barrier to entry into continuous delivery and increasing representation for black students in tech.
Edidiong Asikpo is a Senior Developer Advocate, CNCF Ambassador and Technical Content Creator. She is passionate about sharing her knowledge of DevOps through technical articles, videos, and social media.
Edidiong has given over 100+ talks at tech events worldwide and continues to play a significant role in building developer communities in Africa. She is a Certified Kubernetes Application Developer and Open Source contributor.
When she's not doing anything tech-related, she travels across the world, takes beautiful pictures, and analyzes movies.
Ahmad Awais is an award-winning open-source engineer, Vice President of Developer Relations at RapidAPI, Google Developers Expert, Node.js Community Committee Outreach Lead, BGB Member Linux Foundation & OpenAPI, WordPress Core Dev, and ex VP of Engineering WGA.
He has authored various open-source dev tools millions of developers use worldwide, like his Shades of Purple code-theme or the corona-cli. Awais contributed code to NASA's Ingenuity Mars Helicopter mission. "What an awesome example for developers," said Satya Nadella, CEO Microsoft — featuring Awais's contribution to NASA & corona-cli. He's a recognized open-source community leader as one of the 12 featured GitHub Stars.
Pavan is a global DevOps influencer and a guest author at various technology publications. He is currently working as a developer advocate at Harness.
I am a developer advocate at AI21 Labs, where I focus on developing natural language processing solutions. In particular interested in text based tasks, such as creative content generation and paraphrasing. Looking forward to changing the way we write and read with the large language models revolution. I have a M.Sc degree in CS from the Weizmann Institute of Science and B.Sc degree in EE from the Technion (Israel Institute of Technology).
Jim is a Cloud Advocate focusing on skilling and inspiring developers. He's British, so sounds way smarter than he actually is, and lives in the Pacific North West of the USA. In the past he's lived in 4 continents working as a developer in the mobile, desktop, and scientific space. He's spoken at conferences and events all around the globe, organised meetup groups and communities, and written a book on mobile development.
He also hates and is allergic to cats, but has a 10-year-old daughter who loves cats, so he has 2 cats.
I live in Berlin and work as Community Lead of Conclave at R3. Previously, I was Senior Developer Marketing Manager at Edgeless Systems and HERE Technologies where I was responsible for growing their respective global developer communities. I have more than 10 years of experience in event management and (developer) marketing in the tech industry, including roles as team leader and project manager.
I'm a film nerd who loves to travel, enjoys spicy food, and brews her own beer.
Daniele is the Head of Developer Advocacy at Twitter. He leads a global team that inspires developers to build innovation and find success on the Twitter Developer Platform. Daniele has worked for 10+ years with developers and API platforms and is passionate about helping people grow their apps. He speaks three languages (but we're not counting Javascript).
Hello! I'm Budha, your trusted Developer Relations Lead and Developer Advocate with a passion for all things tech.
As the host of the "All About APIs" podcast and the API Hangout, I dive deep into the world of APIs, sharing insights and fostering connections in the developer community.
I'm also a course instructor for the API Platform Engineering Fundamentals program, where I empower the next generation of platform engineering teams with essential skills.
With over 10 years of experience crafting innovative digital solutions, I've honed my skills as an expert communicator, advocating for technology that drives positive change!
Sangam is working as advocacy manager at Tenable with focus on Cyber resilience can only be achieved through self-healing cloud native infrastructure. also Docker Community Award Winner at Dockercon2020 |. AWS community builder , Okteto / Traefik ambassador & Co-Author of Learn Lightweight Kubernetes with k3s (2019) , Packt Publication & also run CloudNativeFolks community. reach out me @BiradarSangam
Trey is a seasoned Developer Advocate with extensive experience in software engineering and developer relations. His passion for technology and innovation shines through her ability to bridge the gap between developers and businesses. Trey's unique background as a sommelier and 3D modeler has honed his ability to communicate complex concepts with finesse, making him a valuable asset in the tech community. Adept at fostering collaboration and driving growth, Trey is committed to empowering developers, sharing knowledge, and shaping the future of the industry with creative solutions.
I am a self-taught IT professional with 30 years of experience. My creativity helps me solve problems and develop technologies for everyday tasks. At the beginning of my career, I developed educational games for over 200 students using Delphi. Throughout my career, I have utilized a solid problem-solving mindset and collaborative approach to supporting a variety of applications. I evolved by learning programming languages, including NATURAL and classic ASP, which made me more versatile. Now, as a Developer Advocate and Solution Architect, I keep myself updated and adapt quickly.
Currently as a Developer Advocate and Product Manager, James leads all strategic and product integrations for Checkmarx – a leader in Application Security Testing Solutions. He comes with fifteen years of software engineering experience in network protocol and kernel development. In his spare time, he volunteers mentoring Computer Science high school students in the Bay Area. He is an active "maker", and his main hobby is following IoT technology and trends.
As a Developer Advocate and open source maintainer at Umbraco, Emma is a firm believer in the importance of tech communities. She is a keen contributor of code, time and ideas and she is happiest when working with others, helping them to contribute, collaborate and grow.
A .NET developer and Microsoft MVP, Emma spends her free time open water swimming, playing video games with her children and walking the in Danish Countryside with her rescue dog.
Andreea-Bianca Buzea is a web2 FAANG Solutions Architect turned web3 Developer Relations Engineer. With her expertise in developer advocacy, she founded DevRel University, the first program that empowers aspiring professionals to break into the fast-growing field of DevRel. Bianca's passion for web3 technologies and DevRel has taken her to all parts of the world including Germany, Spain, Colombia, and the USA, where she delivers talks at top-tier conferences.
Eliza is a Developer Advocate at Amity, and a Google developer expert (GDE) for conversational AI. An Android engineer since 2013, and actively involved in the tech communities as a volunteer, organiser, lead, or speaker ever since. In her spare time, she loves travelling, reading, solving puzzles, and taking long walks with her dog.
I'm a developer advocate at Weaviate, the open-source vector database. I have two master's degrees in economics and data science from Florida Atlantic University. As a graduate student, I was part of the NSF-NRT program, where I published a paper on predicting house prices using structured and unstructured text data. As a developer advocate, my role involves a range of tasks designed to engage with and educate the developer community. I write blog posts and technical documentation to explain new features in Weaviate. I also speak at conferences/meetups and create demos to showcase the capabilities of vector databases.
Aliza Carpio is Director, Tech Evangelist at Autodesk. She is passionate about developer experience and building inclusive tech communities. She creates strategies and leads product vision and tactics that enable engineers across the globe to work in communities of practice, collaborate in the code as code stewards, work with speed and build with a platform mindset. Previous to Autodesk, she was Principal Tech Evangelist at Intuit where she was Open Source Program Leader and co-founded the Inner Source movement. She is an inventor with over 10 filed patents. In 2019, she co-founded San Diego Design Week.
Gina is a Principal Evangelist for Adobe Experience Cloud with over 20 years experience in technology and marketing. With a proven track record with C-level audiences through story-telling, she help brands translate strategy into technology. An expert in personalization, user experience design, content velocity, A/B/N testing, and real-time Behavioral Targeting optimizations, she helps businesses use analytics-based decision-making to deliver exceptional customer interactions across channels. She has worked with Adobe's largest and most strategic accounts to re-align their business strategies and pivot their marketing directives to become more customer-centric and improve their ROI.
DeveloperSteve comes from a strong background as a developer, with over 20 years industry experience he has worked with companies, startups and not for-profits of all sizes.
DeveloperSteve has worked closely with developer communities as a Tech Evangelist and Advocate to develop and nurture the healthy developer and start-up culture that continues to flourish. With a passion for sharing knowledge DeveloperSteve is an established international speaker and loves geeking out with people everywhere.
As a Tech Evangelist and Advocate he has represented and worked with global companies such as Snyk, IBM, PayPal, Braintree, Xero, Telstra, Nginx, Gitlab and more.
Jayson leads Developer Relations for Dolby.io, the developer platform for the APIs of sight and sound. The Developer Advocates on his team are passionate about helping engineers create spectacular media experiences.
Jayson has spent 20 years in software development building tools and systems at respected companies across different industries such as The MathWorks, DreamWorks Animation, Rackspace, and General Electric.
Thomas Desmond is a Developer Advocate at Sitecore. His focus is on frontend web technologies like Next.js, React, & Angular. He enjoys helping others and seeing them succeed. Thomas also brings along the experience of being a University Instructor for 3 years and producing multiple online technical video courses for Thinkster.io. Thomas Desmond can be reached directly on Twitter @ThomasJDesmond or his personal website TheTomBomb.com.
Mason is currently the Lead Developer Advocate at Gretel where he specializes in synthetic data, data privacy, and Python. Prior to his role at Gretel, he was a Developer Advocate at DigitalOcean and an SRE helping build and maintain a highly available hybrid multi-cloud PaaS. He is an avid programmer, speaker, educator, and writer. He is an organizer of PyTexas, President of the PyTexas Foundation, and actively contributes to open source projects. In his spare time, he enjoys reading, camping, kayaking, and exploring new places.
Christoph Engelbert is a developer by heart, with strong bonds to the open source world. As a seasoned speaker on international conferences, he loves to share his experience and ideas, especially in the areas of scalable system architectures and back-end technologies, as well as all things programming languages.
Developer advocate and a member of the Open Policy Agent team at Styra with a long background in software development, security and identity systems in primarily distributed environments. Interested in organizational structures and problems as much as he is in technical challenges. When not in front of his computer he enjoys watching football, cooking and Belgian beers.
Grace Erixon is a Developer Advocate at WP Engine focused on headless WordPress development and frontend JavaScript frameworks. She also serves on the Board of Directors for Mystery Code Society, a local non-profit that champions gender equity in tech. When she's not working, you can find her teaching fitness classes at the Y, thrift shopping, or playing with her cat, Mandy. Connect on Twitter @GraceErixon or go to graceerixon.com for more information.
Sara Faatz leads the Technology Community Relations team at Progress. She is responsible for developer relations, community and influencer programs, strategic awareness programs and producing DevReach – the premier developer event in central and eastern Europe. She has spent the majority of her career in the developer space building community, producing events, creating marketing programs, and more. When she's not working, she likes diving with sharks, running, and watching hockey.
Sean Falconer is Head of Developer Relations at Skyflow. Sean spends his time building, writing, speaking, and connecting with communities about engineering and data privacy. He has a wide range of interests and expertise, including full stack development, developer experience, and API design. Prior to Skyflow, Sean led developer relations for Google's Business Communications product suite and was CTO and founder of a startup focused on mobile hiring tools. You can connect with Sean on Twitter @seanfalconer
Aaron leads a team of developer evangelists who connect products and data with relevant stories to raise awareness, educate and inspire developers around the world with location-based problem solving tools.
He is passionate about advocacy and outreach as a means to inform product and technology roadmaps by giving customers a voice, and looks at ways to apply technology strategically to increase business results.
In his spare time he enjoys all forms of cycling and building things.
As the director of the global Salesforce developer engagement, Christie seeks to engage and elevate the developer community internally and externally, as well as work directly with them to understand their challenges, concerns, wins, and their inspiration. She creates and streamlines infrastructure to bring the developer community, the Developer Relations team and the product teams closer together for impactful collaboration. A certified community manager and multiple-award winning marketer, Christie believes in good code, community and equality.
Stephen is Head of Developer Relations for Chainlink Labs. Stephen works to solve real world problems faced by developers and businesses, and to represent the needs of the community.
With 20 years in the Software Development industry, Stephen has served as an executive technologist, consultant, and entrepreneur in several organizations.
Stephen applies deep technical knowledge and business acumen to accelerate software development. As an avid fan of wearables and the decentralized internet, he frequently collaborates with businesses and developers in the community.
Steve is a developer and cloud security advocate for Prisma Cloud by Palo Alto Networks. A former developer turned cybersecurity enthusiast, he has worked with small to enterprise companies to establish best practices around secure development, Kubernetes, and container security. He has achieved the CSSLP certification as well as the CKAD, CKA, and CKS CNCF certifications.
A self driven technology strategist with a track record for delivering digital transformation programmes for large scale Enterprises facilitating competitive growth and success. Championing innovation through adoption of next generation technology consumed as services.
An experienced leader who drives technology adoption at an accelerated rate. Placing customer first values whilst establishing a robust collaborative partnership to deliver exceptional all round customer experience. More details https://www.linkedin.com/in/john-gonsalves-61b3019/
With more than 20 years of experience in software development, has been part, lead, and developed projects for Banking, Insurance, Defense and Sea & ground transportation business. Now holds the position of Developer Advocate at AxonIQ.
Aside from software development, he is also dedicated to training: former Spring Certified instructor, he delivers the JavaSpecialists Master courses for advanced Java topics in Spain.
Active member in the Java community, @MadridJUG co-organizer, regular speaker and has been involved in organizing conferences like the first 2 editions of Codemotion Spain or Lambda World in Cadiz -Spain-
David is a JavaChampion since January 2020.
Ben is a second career developer who previously spent a decade in the fields of adult education, community organizing, and non-profit management. He works as a senior developer advocate at Parity Technologies by day and experiments with open source projects at night. He writes regularly on the intersection of community development and tech.
Originally from Southern California and a long-time resident of New York City, Ben now resides near Tel Aviv.
PJ is the founder of DevRelate.io and a board member of Open Sourcing Mental Health (OSMHhelp.org). He is an organizer of DevOps Days Buffalo, CodeDaze, and ElixirDaze. Additionally, PJ is a developer, writer, speaker, and musician. He is known to travel the world speaking about programming and the way people think and interact. He is also known for wearing hats.
Chris is a veteran technologist with a deep background in a variety of technology areas. From his humble beginnings on the Lucent Helpdesk answering printer jam calls, to CTO and solutions owner at EMC, and most recently building ecosystems around developer tools, Chris has worked in DevOps, IOT, AI/ML, Software, Design, Hardware and all things related to building and using technologies. Currently he is building the developer ecosystem for an emerging, open-source company in the simulation and design industry.
Mike Hartington is a developer working in the mobile landscape. As a speaker, Mike aims to help developers through empowerment and education. He will also try to talk your ear off about music, guitar, and making furniture.
Jon served 8 years in the military, deploying remote networks with satellite uplinks. Eventually, his career shifted towards being an Entrepreneur in Residence at United Health Group, building healthcare startups, and applying emerging technologies in healthcare and serving as a Lead Graph Engineer.
Eventually, his passion for graph database structures led him to building a Developer Relations team at TigerGraph spending most of his time building communities, educational resources, relations with developers, and contributing to open sources projects.
Jon is also the founder of the Futurist Academy, a nonprofit dedicated to empowering youth to become future STEM leaders of tomorrow.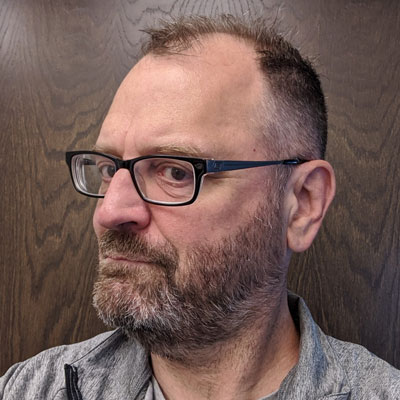 Nick Hodges is the Developer Advocate for Checkmarx and has been in love with code since he wrote crude text-based adventure games in BASIC using paper tape and a TTY Model 33. Nick really got going with software development when he picked up a copy of Turbo Pascal for Windows and followed that on with Delphi. Currently Nick is interested in Typescript and Angular development. He's a passionate Minnesota sports fan -- especially the Timberwolves -- as he grew up and went to college in the Land of 10,000 Lakes. He currently lives in West Chester, PA.
Tanja Hoefler accidentally discovered her passion for code and SQL, and ever since has been dedicated to helping others find their passion through code and helping developers around the world grow their skills. With 4 years in Developer Relations Tanja has helped organize multiple conferences, meetups, and other events - including a conference on a cruise ship!
Horovits lives at the intersection of technology, product and innovation. With over 20 years in the hi-tech industry as a software developer, architect and a product manager, he brings a wealth of knowledge in cloud, big data, DevOps and more.
Horovits is an avid advocate of open source and communities. An organizer of the Cloud Native Computing Foundation local chapter in Tel-Aviv, a podcaster at OpenObservability Talks, a blogger and a public speaker.
Working as the principal developer advocate at Logz.io, Horovits evangelizes on Observability in IT systems using popular open source projects such as Elasticsearch, Prometheus, Jaeger and OpenTelemetry.
Mandy Hubbard is a Sr. Developer Advocate who is passionate about supporting developers through excellent documentation, relevant code samples, and proper tooling. She is a champion for quality and spent the first part of her career in QA roles before moving into advocacy. She is a public speaker and thought leader who synthesizes the vision of the business with the needs of the engineer.
Kirsten has been championing developer for over 15 years. During that time she worked for LinkedIn, Netflix, Socialtext, 3scale, and Akamai. She wrote a book on creating usable APIs, because ou can be great at performance, scalability and efficiency, but if your API isn't usable you won't need any of the other things. She's created lots of different kinds of curriculum, from LinkedIn Learning courses to boot camp/workshop materials to LMS modules. Her main focus in life is to remove the frustrations developers encounter, so their whole experience is smooth and engaging.
Anita is a Developer advocate and a Technical content writer with over 2+ years of experience in the Technology space. She has a successful track record in Web development and DevRel on a global scale. She is grossly involved in open-source as a maintainer and reviewer in the CHAOSS DEI Badging initiative and a community leader at Layer5(a service mesh company).
She has spoken at over 30 international conferences including KubeCon China, DevConf.cz, FOSSBackstage, FOSDEM and many more. She is a member of the organizing committee for Kubernetes Community Day Africa (KCD. With a focus on advocating for open source, Cloud native, DevOps, Documentation, community management and DEI best practices, Anita is uniquely positioned to help individuals become more comfortable and confident as they contribute to their communities.
Linda Ikechukwu is a developer advocate at Smallstep Labs, where her mission is to demystify Public Key Infrastructure (PKI) and everything digital certificate usage for developers and DevOps engineers. Her years as a software engineer (cloud + frontend) built the foundation for her current passion: creating educational materials that help developers learn new technologies and lower the adoption curve. When she's not doing that, you can find her on the tennis court or learning to play the guitar.
She also runs everythingtechnicalwriting.com, where she publishes content to help new tech content creators level up.
Mackenzie is a developer advocate with a passion for DevOps and code security. As the co-founder and former CTO of a health tech startup, he learned first-hand how critical it is to build secure applications with robust developer operations.
Today as the Developer Advocate at GitGuardian, Mackenzie is able to share his passion for code security with developers and works closely with research teams to show how malicious actors discover and exploit vulnerabilities in code.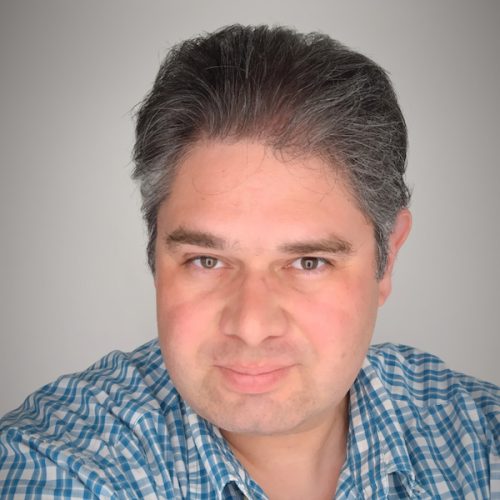 Carsten Jacobsen is an experienced Developer Evangelist/Advocate, with a broad background in building communities, working with documentation and content, building sample applications, hosting workshops and speaking at conferences.
Carsten primarily focuses on the early stages of the developer journey, and strives to support developers with everything they need to successfully adopt a solution. He has experience with different solution types, including mobile, infrastructure, streaming, fintech and blockchain.
Nahrin is passionate about building inclusive communities, addressing real-world needs with pragmatic software solutions, and ensuring technical education is accessible to all. Nahrin has advised on developer relations strategy within startups and accelerated growth at publicly-traded enterprises.
I'm an educator-turned-technology evangelist, with a short stint as a software developer. Now, I get the opportunity to create content and build relationships around helping others get real-time access to their data, no matter where it is.
When I'm not helping developers, IT teams, and analysts solve their data problems, you'll find me at home with my wife and children reading books, playing with LEGOs, or watching them swim. Otherwise, you can find me at a table playing board games or at my desk painting miniatures.
Database technologist, working with people and organizations to maximize their potential in a data-centric world. Postgres, Kubernetes, and Cloud Native advocate. Oracle ACE Alumni, member of the database community!
Mel is a Developer Advocate at Buildkite and has spent the past decade delivering software wearing many hats; Software Engineer, Production Coordinator, Project Manager. She's driven by seeing human systems and automation come together to improve the velocity and quality of software delivery. She's organised and emceed numerous RubyConfs in Australia, and a proud moment was launching Buildkite's own developer conference; Unblock. When she's not clickity clacking, she's patting dogs, eating strawberries, learning German and watching Nordic Noir.
Snehan is a Developer Advocate on Snowflake's Streamlit team. He maintains the Streamlit documentation, develops apps on the Data Team, builds custom Streamlit components, and contributes to the open source library. Previously, authored and taught 40+ guided projects on machine learning and data science, and worked as skills consultant at Coursera.
DeveloperRelations Operations Manager at Cloudinary since 2020, with experience in defining DevRel metrics, and KPIs. Passionate about expanding the list of successful DevRel activities.
Khalid is working as a Developer Relations Engineer at OLA & Geospoc; He is passionate about Software Engineering. Startups and Developer Advocacy. He is also an Major League Hacking Coach, Organizer & member of numerous Hackathons & Developer communities such as Developer Days
I have 8+ years of experience in software development and developer advocacy domain. I am passionate about learning new technology and thereby get to share it with developers/IT professionals at a college/conferences/meet-up.
Frank has over 15 years' experience in the technology industry, with his roles spanning from software engineering to enterprise architecture. His mission is to inspire, engage with, and support the API community and SmartBear customers across the end-to-end API lifecycle.
In parallel, Frank is helping drive the creation of the API Workflows Specification (under OpenAPI Initiative's umbrella), which aims to improve human understanding of how to consume APIs to achieve business goals.
Prior to joining SmartBear, his most recent roles have been focused on API-led Digital Transformations and architecture modernization within multi-national enterprises to improve business outcomes and developer experiences.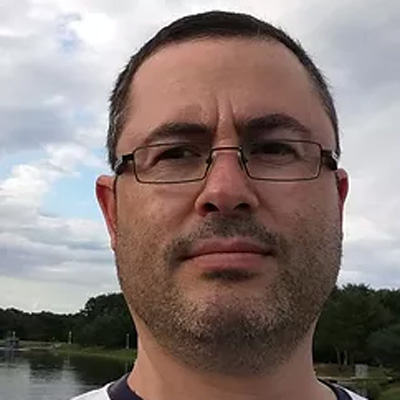 Technology Expert, Lecturer at the Academic College of Tel-Aviv-Yaffo, Dev Advocate at Incredibuild, Co-Organizer of Core C++ conference and member of the ISO C++ Israeli NB.
Carrying industrial experience in key technical software development and management roles, since 1992. Working in leading global companies in the Hi-Tech industry, serving in parallel as a staff member in the Computer Science School at the Academic College of Tel-Aviv-Yaffo, since 1998.
Lead of Developer Relations at Blockdaemon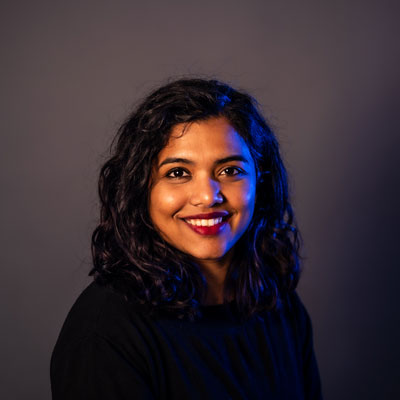 Shruti has a background in Embedded Systems and wouldn't have completed her Masters if not for open source tools. She is a Jill of all trades and is on a constant journey of learning new tools and technologies. She has worn several hats like a Solutions Engineer, Product Marketing and for the last few years, she has been working as a Developer Advocate and is passionate about providing good products to developers.
Ado is a full-stack software engineer, international speaker, and Director of Developer Relations at Sourcegraph. He spends his time writing code, contributing to open source, and helping developers become better.
I'm a Developer Advocate at Suborbital Software Systems, where I manage documentation and participate in outreach activities, especially around the intersections of data science, Python, and extensibility. Previously a math lecturer at CSU East Bay, I'm devoted to issues in pedagogy, neurodivergence, and social responsibility in tech. In my free time, I enjoy recreational research, optimizing all the things, and meeting kind people who do interesting work.
Christina is a Developer Advocate for Redpanda with 20+ years of experience in software development. She has worked as a developer, consultant, architect. She is an advocate for making innovative solutions down to earth and making them easily accessible for everyone. Skilled in Open Source technology such as Redpanda, Apache Camel, Kafka and Kubernetes, Ansible.
Patrick is an experienced Developer Advocate at AssemblyAI, where he educates developers about state-of-the-art AI models.
He is also the founder of python-engineer.com, a website that provides Python tutorials for beginners and experts, and he's known for his YouTube channel which features tutorials and discussions on software development and AI.
Amanda is a developer advocate at Wix. She is passionate about solving complex problems and seeing developers of all levels and backgrounds succeed. Prior to Wix, Amanda worked as a software and web developer and has an educational background in Geography and GIS. In her free time Amanda enjoys cooking, cycling, and hanging out with her dog.
Evangelist for the IoT and Soracom(Global IoT platform company in Japan).
More than 500 talks in 5 years with daily updates on IoT case studies and technical information. Named the AWS IoT Hero in 2020.
At a Linux server manifacture in Japan in 2000, I was in charge of network infrastructure and lead of e-commerce business, and since 2015 I has been in charge of leading IoT solutions. Collaborating with mega-cloud vendors and using sub-Giga/BLE involved in pioneering IoT implementations in the industry, such as building IoT systems.
Sara leads RudderStack's developer relations and provides content, education, and workshops to help grow the RudderStack user community. Sara loves teaching technical concepts to others and was previously a solution architect and technical trainer at Microsoft, supporting customers and users in their cloud data transformation journey.
Dipankar is currently an Analytics Evangelist at Dremio where his primary focus is advocating data consumers(Analysts/Scientists/Engineers) on Dremio's open lakehouse platform & various Apache foundation open-sourced projects such as Iceberg, and Arrow that helps engineers & researchers scale analytics. Most recently, he led the R&D Advocacy team at Qlik where he worked on key developer strategies & educated the worldwide developer community in the areas of Machine Learning/Visualization. In his past roles, he focused on Data Science & Visualization research.
Margo leads Developer Relations and Community efforts for HarperDB, a distributed data & application platform. This includes content creation, events, customer success, marketing, & strategic partnerships. Margo is also the host of an innovative tech & developer-focused podcast called Select*, as well as a tech blogger. Outside of work, she's a new mom, avid skier, & lover of the outdoors.
Other Links:
Podcast: https://rss.com/podcasts/harperdb-select-star/
Blog: https://dev.to/margo_hdb
Specialized in the fields of IT Governance, Application Delivery and Application management which combined are known as BTO (Business Technology Optimization). Over 20 years of experience in the area occupying various roles in management as well as being an implementor, integrator and presales consultant. Deep knowledge of SAP
Specialties: DevOps and Agile transformation, Software Quality Assurance (SQA), ERP/CRM system tuning and testing, Test automation.
Dejan Miličić is a Developer Advocate for RavenDB focused on helping companies onboard RavenDB development and supporting developers working with this 2nd generation NoSQL database. After over 20 years of experience as a software developer and consultant, Dejan is still passionate about Open Source, Professionalism, and supporting local Software Developer Communities. With his share of battle scars, he constantly seeks ways to prevent problems by promoting Type Driven Development, Functional Programming, RavenDB, and Behavior Driven Development.
Monica is a former data engineer turned developer advocate who strives to help others in the data community succeed. As a data engineer, she spent her time primarily developing and supporting ETL pipelines for both near-real time analytics and batch processing. Monica now works at Starburst to improve the lives of other data engineers by creating informational resources, speaking at conferences, and writing about her experiences in the data space.
Hello, my name is Abhishek, I work as a Developer Advocate at Yugabyte. I'm a backend software engineer and an Open Source enthusiast. I'm driven by dev communities and I'm proficient in Python and its application architecture. I also contribute to and run a few developer communities and conferences across India. I evangelize for OSS and D&I in the tech community. I also mentor students and folks in the community. I'm a supporter of Python and the dev ecosystem around it. I like to read and implement the clean code paradigm. I enjoy attending conferences and networking with the community.
Jeremy Morgan is on a mission to help developers get better at what they do. He's a Training Architect for Kode Kloud, and an avid tech blogger and speaker. He has two decades of experience as an engineer building software for everything from Fortune 100 companies to tiny startups.
Jeremy enjoys teaching through his popular tech blog and YouTube channel as well as contributing to open source as a .NET Foundation Member, and DevOps Institute Ambassador.
Lyn Muldrow is a Maintainer Advocate at Tidelift, helping open source maintainers get paid for their contribution to the community. She previously contributed to building projects as an engineer at LinkedIn, educated new generations of technologists as Lead Instructor at Flatiron School, and maintained open source projects through her work at DigitalOcean. Lyn is passionate about increasing diversity in the open source community, and volunteers with organizations like Out In Tech to increase opportunities for all. In her free time, Lyn enjoys gardening, hanging with her Maine Coon, and going on travel adventures.
I'm a technical documentation expert and DevRel. I talk about everything related to documentation strategy, metrics, and structure.
I aim to explain to people that technical docs is more than writing boring content. It's actually a fun and diverse skill you can master.
E.g., learn how to tweak your documentation search to provide better results using Algolia, dive into content analytics/user flows with Google Analytics, or design the optimal developer learning journey.
My value? I deeply understand the DevRel space, especially technical docs, docs tooling, and DevExperience. Also, I've worked in DevRel for four years (and 3y in software engineering).
Moataz Nabil is a highly skilled Developer Advocate and Test Automation Consultant who excels in cultivating meaningful connections with developers and clients. With over 12 years of experience in software development and testing. As a respected speaker, Moataz has shared his expertise at numerous global developer events and conferences.
He serves as a Developer Advocate, where he develops innovative products for mobile developers and advocates for the Mobile DevOps platform. In addition to his primary role, Moataz is an AWS Community Builder.
My career in information technology spans more than three decades, involving a vast array of technologies and solutions. I have been honored to receive the Microsoft MVP award, as well as being placed as a Microsoft Azure Advisor. I am also a Citrix Technology Advocate (CTA), and In addition, a VMware vExpert. Personally, I mentor people interested in technology, and give presentations around the knowledge that I have and want to share. I am always striving to learn more everyday.
Lazar is a full-stack engineer and content creator. He's working at Sentry as a Developer Advocate. He's also an Egghead.io instructor where he publishes his programming courses. Lazar also does live streams and publishes videos on his YouTube channel.
Alex Novotny has been working in software development for over 10 years. He has a passion for technology and helping other engineers learning how to use APIs.
Brendan O'Leary is a Staff Developer Evangelist for GitLab who connects with developers, contributes to open source projects, and shares his thoughts on cutting-edge technologies on conference panels, meetups, in contributed articles and on blogs.
Aditya Oberai is a Developer Advocate at Appwrite and an avid hackathon enthusiast. Having worked with various technologies such as .NET, Microsoft Azure, etc., he has spent the last 3 years empowering tech communities as an MLH Coach, Twilio Champion, Gold Microsoft Learn Student Ambassador, and a Google Developer Student Club Lead. Aditya was the National Winner in the Education category at Microsoft Imagine Cup 2021 India Chapter and has been named among Major League Hacking's Top 50 hackers of 2021. He co-organized (arguably) the largest student-led digital hackathon in India, HackOn 2.0.
Hi, I'm Confidence, a Software Engineer and Youtuber passionate about web technologies, Linux, and automation. Right now, I contribute to open-source at Appsmith and enjoy making Youtube content during my free time (✌️you should totally get subscribed https://www.youtube.com/confidenceokoghenun).
As a lead community Manager/Developer Advocate at Devscourt, a rapidly growing software developer community in Africa, I am dedicated to mentoring exceptional software engineering talents while also helping them to adopt new technologies.
With extensive experience in technical content and documentation writing, I have consistently delivered high-quality content that meets the needs of both
technical and non-technical audiences.
As a software engineer with over 7 years of experience, I have a proven track-record of successfully developing and managing client-centric web applications.
Dr. Gautham Pallapa is the founder of Transformity and an Executive Advisor for VMware. He works with C-Suite and Fortune 1000 executives in transforming their strategy, processes, technologies, culture, and people to achieve their objectives and business outcomes. His mantra is "Transform with Empathy" and has successfully led several business transformations and cloud modernization efforts in various industry verticals. Gautham is an agile coach, Lean Six Sigma Black Belt, SAFe Agilist, and a DevOps Institute ambassador. He writes/talks/works on transformation, elevating humans, helping underprivileged, and giving back to the community. His book, "Leading with Empathy" explores these topics in detail.
Vishal Pallerla is a Developer Advocate with DevZero, a Crypto and Information Enthusiast. His passion towards tech communities, event management and love to share awesome technologies with community led him to Developer Relations. He leads GDG Houston, SPC Houston and involved in various tech communities. He graduated with a Master's degree in CS from University of Houston. He hails from the southern part of India and currently lives in Houston. He spends countless hours organizing things so they look the way he wants and also spends the same in cooking to get the best out of his recipe.
J. "Michael" Palermo IV is atheist Director of Developer Relations at Telnyx. Michael is a published author and public speaker. Michael previously worked at Amazon and Microsoft
Mary has over 15 years of experience working in science, data and technology. In her current role as Developer Engagement Manager for DISH Wireless, she partners with technical teams to create a cloud-native, 5G ecosystem designed for developers. She's passionate about building and engaging a dynamic community of developers who are redefining what's possible at an unparalleled velocity of innovation. Speaking experience includes EthDenver: Community Empowerment and CloudNativeCon Europe.
Aaron Ploetz is a developer advocate at DataStax. He has been a professional software developer since 1997 and has several years of experience working on and leading DevOps teams for startups and Fortune 50 enterprises. He is a three-time Cassandra MVP, and has worked as an author on the books "Seven NoSQL Databases in a Week" and "Mastering Apache Cassandra 3.x."
Navendu Pottekkat works as a Developer Advocate for Apache APISIX, the cloud native API gateway. As an open source maintainer, Navendu's passion for designing, developing, and deploying scalable, distributed systems is evident in each initiative he advances. He is also dedicated to help new contributors to open source by mentoring through Google Summer of Code and Linux Foundation Mentorship Program.
Senior Developer 🥑 at @thekubeshop building @tracetest_io. Author, failed startup founder, and ex-@freeCodeCamp local leader.
Chris is a Senior Manager for Enterprise Advocacy at GitHub - He leads a team of advocates across APAC and EMEA that help execs, engineering leads and enterprise devs ❤️ GitHub.
Carly is a Developer Advocate at Elastic, based in London, UK. Before joining Elastic in 2022, she spent over 10 years working as a technologist at a large investment bank, specialising in Frontend Web development and agility. She is an agile evangelist, UI enthusiast, and regular blogger.
In her spare time, she enjoys cooking, photography, drinking tea and chasing after her young son.
Brian Rinaldi is a Developer Experience Engineer at LaunchDarkly with over 20 years experience as a developer for the web. Brian is actively involved in the community running developer meetups via CFE.dev and Orlando Devs. He's the editor of the Jamstacked newsletter and co-author of The Jamstack Book from Manning.
Javier is a Developer Relations leader experienced with developer portals, RESTful APIs, and front end development. His interest lies in building Developer Relations teams and developer portals and communities from scratch for fast-growing startups.
Cherish Santoshi is an award-winning developer relations manager and an active thought leader in the DevRel ecosystem. He has contributed heavily in the technical community space for the last 9 years and managed various programs for brands like Google, Amazon, and HackerEarth. In his career, Cherish has managed programs for a community of 5 million developers across the globe.
Driven technologist and experienced leader with a background in product management, leadership, strategy, architecture, software development, developer advocacy, and community management. I am a technologist first, and love to use what I know and learn to teach others how to build things and solve problems with the latest technologies and platforms.
With over 8 years of experience in the IT industry, I have worked across various roles and domains. From being a manual tester to heading the innovation lab at one the India's Fortune 500 companies, I've been there and done that. In my current role as a Developer Advocate at Infracloud, I'm focused on improving developer on-boarding experience for our various cloud native open source projects. From creating developer documentations, blog posts and videos, I love helping people adopt newer technologies and help improve our products. I'm currently based out of Hyderabad, India.
Lucy Shen (any pronouns) is a developer advocate at Intuit, and formerly a frontend software engineer (and JavaScript apologist) of 4 years. Their work focuses on fostering developer communities, primarily in Intuit's open source strategy and 3rd party APIs. Lucy is an experienced presenter and host of the Tech Heroes podcast and Tech Stories webinar series. They also collaborate with the developer education team to create and deliver training courses on Intuit's API standards, platform strategy, and design thinking methodologies.
William has been playing with technology for over twenty years and working as a developer for over a decade. He recently switched to developer relations to learn how to engage with the tech community to improve products and services. When he's not working at OneSignal, you'll find him streaming on Twitch, building his SaaS product in the open, and mentoring others interested in tech careers.
With over 20 years of experience, Rachel has built and led developer experience and documentation teams at high-growth startup companies, including Pismo, Marqeta, ServiceNow, BigPanda, and Koji. Her areas of expertise include developer documentation, API design standards, content management and authoring tools, and knowledge-based support. At Pismo, she leads a global team that is responsible for the Pismo Developers Portal and other products and support for enabling our customers' developers.
Adelina is a software engineer, conference speaker and technology evangelist. She started her career as a Java engineer and converted to Golang in 2018. She is in charge of telling Form3's tech stories, drawing from her own experiences as an engineer. She is also a LinkedIn Learning instructor, teaching others about Golang. Reach out to her on Twitter @classic_addetz.
Vanshika Srivastava is a tech and community evangelist. Her expertise happens in building and scaling communities, Web3 and Crypto. She has been advocating open source and ambassadors for certain projects. She is plugged into developer communities, SaaS, and startup ecosystem.
She is proficient in uplifting the goals of a community to establish connections, share knowledge, driving community engagement internally and externally. She is also contributes to the field of Developer Relations, Advocacy and Dev education!
Vanshika wants to empower and enlighten people on themes around Open Source, Diversity and Inclusion, Community-scale up and management, Women in STEM. She is working at Tech Startup(s) and sharing experiences around the same too!
Dave Stokes is a Technology Evangelist for Percona Corporation and a long time advocate for open source software, especially databases. He is the author of 'MySQL & JSON - A Practical Programming Guide' and resides in Texas.
Blag has been involved in programming since 1997. As a self-proclaimed Programming Language Archaeologist, he had learned over 65 different languages and is constantly looking for more. After 11 years working as a Senior ABAP Consultant in Peru and Canada, he joined SAP as a Developer Advocate and then an Innovation Demo Expert in Montreal, Silicon Valley and Toronto. Currently, a Senior Developer Advocate at Nylas in Ottawa, he helps developers to communicate better through emails, contacts and calendars.
He has a passion for technology, going from Machine Learning to Virtual/Augmented Reality, as well as 3D modelling.
Jessica Temporal is a Sr. Developer Advocate at Okta. Her dream is to help developers worldwide by teaching technical content everywhere. She is the co-founder and co-host of the first and most beloved Brazilian podcast about data science Pizza de Dados. Creator of GitFichas, a collection of Git study cards. She also loves to knit and pick up new skills on YouTube. Right now learning to play the keyboard and do digital drawings.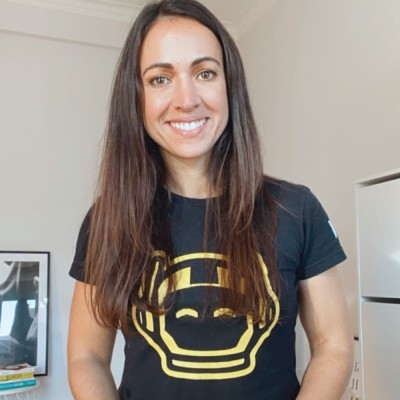 Vera is a former developer turned into a Developer Advocate, currently leading a Global Developer Advocacy team. She has been involved in the tech industry for over 16 years. For the past five years, she has been dedicating his professional time and a vast amount of personal time connecting, helping, and learning from the Developer Community.
Software Developer, Technical Lead, Trainer, Customer Success Manager, Developer Evangelist, Developer Community Advocate are some of the roles she has embraced in the last decade.
Francesco comes from Verona, Italy and works as a Staff Developer Advocate at Aiven. With his many years of experience as a data engineer, he has stories to tell and advice for data-wranglers everywhere. Francesco loves sharing knowledge with others as a speaker and writer, and is on a mission to defend the world from bad Italian food!
Jordan currently leads Developer Advocacy for SailPoint. He started his career at General Electric as a software engineer in GE's Digital Technology Leadership Program. In work, is passionate about understanding the individual needs of developers and how their team can enable those developers to solve their unique cybersecurity challenges within their organization. At home, he loves spending time with his wife, Meghan, and their dog, Porter.
Mandi Walls is a DevOps Advocate at PagerDuty. For PagerDuty, she helps organizations along their IT Modernization journey. Prior to PagerDuty, she worked at Chef Software and AOL. She is an international speaker on DevOps topics and the author of the whitepaper "Building A DevOps Culture", published by O'Reilly.
Gertrude is a Jnr. Developer Advocate at Qlik and enjoys interacting with various developer communities.
She is originally from Lusaka, Zambia but currently based in Lund, Sweden. She believes in the power of diversity in tech making her passionate about helping more women get into tech. Before becoming a developer, Gertrude worked in marketing and communications this background and transition has affirmed her belief that we are all capable of being whatever we want to be if we put our mind to it.
In her spare time, she enjoys learning about innovative technologies, reading, yoga and podcasting.
As a diversified technologist, Marino focuses on building communities where anyone and everyone can be a part of the tech world. His technological experience spans Networking, Cloud, and DevOps. Marino enjoys weight-lifting and traveling, while exploring the delicious cuisines this world has to offer.
He is currently a Developer Advocate at solo.io and works to engage and advocate for network engineers looking to move into the world of DevOps.
Andreas Willich is Developer Evangelist at SignPath, which offers automated, repeatable and secure code signing processes in the cloud and on- premises.
In his spare-time he runs the non- profit- organization DotNetDevs.at, which goal is to spread knowledge and experience about the usage of .NET technologies in Austria.
Ashley Willis (she/her) is a global speaker and technologist, dedicated to empowering Open Source communities. As Senior Director of Developer Relations at GitHub, she drives collaboration and innovation. Her goal is to inspires others to embrace open collaboration and create positive impact in the tech industry.
Robert Wolff is a technical writer, open source evangelist, community leader and engineer with a history of working in and around esteemed academic institutions and STEAM (science, technology, engineering, art and mathematics) based educational programs. Right now, Robert works as a Senior Developer Evangelist for Arm, and holds a couple other advisory roles (IoTeX blockchain developers and UCSD EE Alumni board of directors). He helps maintain several Open Source orgs and repositories, runs a variety of community driven projects and initiatives, and hosts his own live, weekly online video podcast dubbed Arm's Innovation Coffee.
Christina is a Senior Developer Advocate who's previously worked at Square and Amazon. She is passionate about all things web dev, generative AI, and anything cool that you can build with code. A former instructor at Girls Who Code, she hopes to democratize coding and hopes to bring the power of code to more and more power through education and tutorials.