DevNetwork Advisory Boards are composed of industry leaders, visionaries, and technical executives in the software engineering industry. As the destination for the global developer, engineering & IT community, DevNetwork has both the goal and obligation to present the most cutting-edge, innovative, and relevant content at our industry conferences and events. Our Advisory Board members help make that possible.
The Cloud Advisory Board is a group of experts and industry executives who specialize in topics including: Cloud computing, cloud management and infrastructure, cloud architectures such as microservices, containers, and kubernetes, DevOps technologies and practices, and cloud services.The Cloud Advisory Board is a group of experts and industry executives who specialize in topics including: Cloud computing, cloud management and infrastructure, cloud architectures such as microservices, containers, and kubernetes, DevOps technologies and practices, and cloud services.
All DevNetwork Advisory Boards
Cloud

Advisory Board Members
Grayson Adkins is Co-Founder/CEO at Uffizzi, an open engine for creating on-demand test environments in the cloud when you open pull requests or build container images.
With a background in engineering, computer science, and design, Grayson steers product direction at Uffizzi. He is passionate about discovering and building productivity tools that help product teams deliver software better, faster and cheaper. Grayson is particularly interested in tools that disappear into the background and seamlessly integrate into existing workflows.
Prior to Uffizzi, Grayson worked as a researcher in AI and Deep Learning.
Anshu, Converge General Partner, has been successfully founding, building and exiting venture-backed tech companies in Silicon Valley over 20 years. Anshu co-founded Nimbella, leading the company as CEO from ideation to exit in under three years. Nimbella was a serverless cloud and was acquired by DigitalOcean (NYSE: DOCN) in 2021.
From 2000 to 2018, Anshu was a founding member or early executive heading product and marketing of four successful Silicon Valley B2B startups.
Anshu received a B.E. in E&C from the Indian Institute of Technology, Roorkee, an MS in EE from Rutgers University, and an MBA from Kellogg, Northwestern University.
As an Intuit employee for the past 11 years, Shan Anwar has served as a technical leader of various complex initiatives for distributed systems. His technical acumen and passion around automation has led him to create numerous innovative automation solutions and file patents in the field of Quality Automation and Operational Engineering. He currently leads Chaos Engineering for Intuit Developers Platform where his team responsible for reliability engineering. Prior to Intuit, he worked on cyber security research projects at Lockheed Martin. Earlier in his career, Shan co-authored publications submitted to IEEE conference on Markov-based control systems.
Sergiy Balynsky is VP of Engineering at Spin.AI, responsible for leading the company's technological vision and managing engineering teams. He spearheaded the launch of a modern, scalable platform that serves millions of users that is now the market leader.
Prior to joining Spin.AI, Sergiy worked in fintech startups and banking domains, managing teams of 100+ developers, administrators, and analytics.
With 15 years of experience in building world-class teams of engineers and creating innovative cloud products, Sergiy holds a Master's degree in Computer Science. He is primarily focused on managing teams, cybersecurity, developing and scaling innovative cloud products.
Currently working as Cloud Solution Architect at Thoughtworks. I have extensively worked on cloud and specially on Azure for a decade now while couple of years with GCP and AWS. As part of consulting role I help fortune 500 enterprise in building Cloud native technologies , cloud strategy , cloud adoption , cloud migration and cloud governance. I enjoy sharing knowledge on cloud native architectures and been conference speaker across multiple global conferences.
Mighael holds the position of Chief Technology Officer at NexRev, a pioneering company in the domain of Building and Energy Management. He steers both software and hardware development units with a vision focused on the creation of a Building and Energy Management PaaS platform. This platform is underpinned by the cutting-edge technologies of the Internet of Things (IoT), Edge Computing, and Artificial Intelligence.
Ivan co-founded Codeanywhere, the first cross-platform Cloud IDE, which now has over two million developers worldwide. Alongside this, Ivan founded the largest developer conference in SE Europe called Shift, which was acquired by Infobip - a global communications cloud provider in 2021. Ivan now serves as the Chief Developer Experience Officer at Infobip, running all global developer-facing operations.
Pete Chestna serves as the CISO of North America at Checkmarx, where he provides customers and prospects with practical advice for building successful application security programs. Bringing more than 16 years of direct AppSec practitioner experience, Pete has held roles ranging from developer and development leader to his most recent position as the Global Head of AppSec for the Bank of Montreal where he was responsible for the security of thousands of applications.
Pete has spoken internationally at numerous prominent security and developer conferences including DevOpsDays, All Day DevOps, OWASP AppSec, Security BSides, and DevSecCon.
Founder of Cyscale – https://cyscale.com – Cloud Native – Automated Cloud SecurityOWASP Cluj-Napoca Chapter Leader. Cybersecurity enthusiast with over 15 years of experience in the field of information technology, working with Go, Big Data, Python and Linux. I worked as Software Developer at Sophos, Security Engineer at CoSoSys where I developed Endpoint Protector and sensitivity.io. Before Cyscale, I was responsible of the entire Security Department for QiO https://qio.io – Industrial IoT.At CoSoSys, I led the development of its flagship award-winning Data Loss Prevention Solution, Endpoint Protector. I enjoy giving back to the community and riding my motorcycle.
Ian Crosby is the CTO at Container Solutions, helping companies through their Cloud Native transformations. With a long background in software development across a wide variety of industries, Ian is passionate about helping organizations solve challenges, be they technical or cultural. His focus is on the intersection of cloud native technologies, and the real world problems they are looking to solve.
Entrepreneurial and driven chief executive, with 20 years of leading industry expertise in growing companies in domestic and international marketplaces. Building world-class technology management, product development, and fiscally responsible teams. History of breaking into and establishing new markets, increasing sales, and growing the bottom line while spearheading operational improvements to drive productivity and reduce costs.
Joe Dahlquist leads product marketing at Weaveworks, the GitOps company. An accomplished product leader with over 20 years of experience in PM and PMM roles, Joe has worked on software, hardware, and services products that have delighted millions of users and partners in cloud native, cybersecurity, consumer electronics, financial services, and more.
Chander Damodaran is a problem solver and evangelist focused on bringing in the right mix of business and technical competency to solve significant business problems. He thrives in fuzziness and loves defining the blueprint for digital transformation with clear outcomes and elevated customer experience. He is currently the Global Chief Technology Officer at Brillio.
Ron Efroni is on the board of NixOS, formerly led Developer Experience & Products at Meta for more than 20K+ engineers, and today he is building a production-grade Nix platform for developers. Ron's journey into the realm of developer productivity began as a software engineer in the elite technical units of the IDF (8200). Today, he also manages the largest Israeli tech community in California as President of INTRO, a non-profit.
My name is Dan Erez and I'm a seasoned software engineer and tech lead. I've worked in enterprises and startups (one acquired by VMWare) and lately been working on cloud/serverless and DevOps innovations.
I also write technical blog posts in Medium and speak at conferences around the world.
Mats are CEO and Senior Consultant with more than 30 years of experience in the telecoms & cloud sector. His contributions span systems engineering, research, service development, and product and business management.
Mats are currently the CEO and co-founder of Arctos Labs – a company that develops ground-breaking cloud and edge optimization technologies and solutions.
Prior to the company's journey on optimization, they conducted Research & Development assignments on 5G development for large global vendors and operators. In that role, Mats has been leading the development of service orchestration projects as well as embedded SW architectures.
Alan Flower is SVP for Cloud Native at HCL Technologies, and heads the HCL Cloud Native Labs & Advisory Services. A successful entrepreneur and technologist, Alan is deeply passionate about using technology to support the transformation of business and driving the creation of innovative products and services.
Matt leads the Amazon business globally for TD SYNNEX, a $60B technology distributor and solutions aggregator. In this role, Matt helps SaaS companies and Systems Integrators work more effectively with Amazon and the AWS platform in 100+ countries worldwide. Matt is the Host of House of Genius Austin and was previously CEO of Kleeen Software, CRO of Oculus360 and VP of Business Development for Liquibase. As Fortune 100 global leader with the perspective of an early-stage startup exec, Matt brings great understanding of the focus areas and resources companies should be developing at each stage in their growth.
Karthik Gaekwad is a veteran engineer who enjoys learning and building software and software products using cloud and container technologies. He has worked in large enterprises and startups, including Oracle, Signal Sciences, StackEngine, Verica, and currently works at Google crafting better developer experiences for users.
Karthik lives in Austin, Texas, with his family. He believes in building communities and runs meetups and conferences in the city. He's on the organizing committee for several groups, including Devopsdays Austin, CloudAustin, Container Days, and All Day Devops, and is an accomplished author for LinkedIn Learning. You can find Karthik on Twitter @iteration1.
Philip is a seasoned systems, devops, and cybersecurity professional that has aided in the development, growth, and security of many organizations, small to enterprise.
Currently, Philip is leading the engineering organization of a boutique cybersecurity consulting firm based in Los Angeles, CA.
Veteran in the mobile industry, developing platforms bringing developers and the telecom world together for 20+ years. At EMnify Martin revolutionised mobile core infrastructure by building the first cloud-native super network purposed built for the internet of things. His main mission is the democratisation of cellular connectivity and giving it with an API-first approach into the hands of developers as "Connectivity as Code".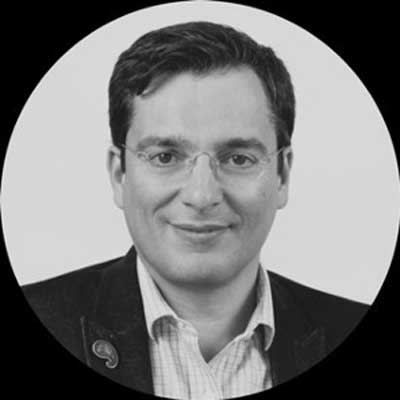 Co-founder & CPO
Laurent oversees product and business development at CAST AI. Laurent was co-founder and Chief Product and Business Officer at Zenedge (acquired by Oracle), and CEO and co-founder of Viewdle (acquired by Google). He holds degrees from the Cybernetic Institute of Ukraine (Doctorate Honoris Causa), the Wharton School of Business (MBA), and Supélec (M.Sc., Computer Science and Signal processing), among others.
George is a distributed systems expert and a hands-on engineering leader with a focus on delivering B2B cloud services at scale. He is the Director of Engineering for Kubernetes at MongoDB, He has been organizing the Athens Cloud Computing Meetup since 2016 and the Athens Hashicorp User Group. Most recently, he has been a speaker at global events like Hashiconf, DeveloperWeek, Voxxed Days, and more, focusing on reliability engineering, agile leadership, scaling engineering teams, and entrepreneurship.
Jenna-Shae B. Harris is a Solutions Engineer at VMware, specializing in Tanzu Observability. Prior to joining VMware, Harris worked as a Systems Developer at SAS Institute, where she specialized in systems design, implementation, and maintenance across enterprise-wide cross-platform infrastructure. She also spent many years in the banking industry as a Mainframe Systems Engineer. Harris holds a B.S. with honors in Information Technology from NC A&T State University and a MS in Information Systems & Business Analytics from Marist College. She is passionate about helping her customers solve real world problems to ensure they maximize their potential and success.
Anita is a Developer advocate and a Technical content writer with over 2+ years of experience in the Technology space. She has a successful track record in Web development and DevRel on a global scale. She is grossly involved in open-source as a maintainer and reviewer in the CHAOSS DEI Badging initiative and a community leader at Layer5(a service mesh company).
She has spoken at over 30 international conferences including KubeCon China, DevConf.cz, FOSSBackstage, FOSDEM and many more. She is a member of the organizing committee for Kubernetes Community Day Africa (KCD. With a focus on advocating for open source, Cloud native, DevOps, Documentation, community management and DEI best practices, Anita is uniquely positioned to help individuals become more comfortable and confident as they contribute to their communities.
Mans is a leader in Deloitte's Cloud Engineering with expertise in formulating architecture, roadmap and strategy for complex technology products and solutions, network infrastructure, software-defined networking, AI networks, IoT and cloud projects. Mans has multiple industry known certifications, and in the last 20 years he has worked and advised on several large-scale digital transformations, M&A activities, divestitures, spin-offs, datacenter & cloud transformations, consolidations, and migration projects to help Fortune 500 companies such as McDonald's, Morgan Stanley, Sears, Kmart, United Airlines, Bank of Montreal, and Northern Trust Bank, to name a few. Mans is a graduate of University of London.
Marc Jimenez is a TechOps Architect at Dell Technologies. He has been in the Technology industry for over 18 years in a wide range of roles from SAN Integration Engineer to Software Engineer to DevSecOps and Site Reliability Engineer. Some of his responsibilities have varied from Scrum Master, to Technical Team Lead, to Architecture. Marc's passion is technology where he specializes in CI/CD, SaaS, container technologies, software development and automation principles. He regularly experiments and tinkers with everything from IoT technologies in his spare time, to prototyping environment improvements and pushing for new areas of innovation.
Gagan Kapahi is a Technology Leader with deep expertise in engineering, automation and delivery of transformative products and solutions to effectively improve the reliability and stability of large-scale distributed applications across multiple tiers, data centers and cloud leading to improved outcomes and exceptional customer experience.
Gagan's numerous contributions at his current and previous employments include simplifying architectures, building fault tolerant solutions and improving operational efficiencies allowing teams to spend more time driving business goals and delivering value to consumers.
Gagan believes personalization, automation and digital technology are key elements to build transformative products and deliver consistent and effective customer experience.
Max is Founder and Cloud Native Advocate at Liquid Reply. He is Co-Chair of the CNCF Environmental Sustainability Technical Advisory Group, CNCF Ambassador, Linux Foundation Europe Advisory Board member and served 3 years at the Kubernetes release team. In his work he supports and advises enterprises on Open Source matters, how to build an open source strategy and how to contribute to projects. He focuses on designing and building cloud-native solutions on /with Kubernetes and Platform Engineering to simplify current challenges of complex systems. Besides, Max organizes Kubernetes Community Days in Munich & Ukraine, and Kubernetes/Cloud Native Meetups in Munich.
Prasad Krishnan is an accomplished engineering leader with a successful track record in the technology industry. Currently serving as an Engineering Leader at Stripe, he leads a mission critical organization responsible for managing tier-0 infrastructure services that powers Stripe's global business. With prior experience as an Engineering Manager at Amazon Web Services (AWS), Prasad helped launch several platform & user-facing services, drove operational excellence, and actively collaborated with external enterprises to channel feedback into product roadmaps. He holds a Master's degree in Computer Science from Columbia University and an online degree in FinTech from Harvard.
Currently working as a Principal Software Engineer @ Expedia group. I am focusing on reliability engineering as part of a bigger org named "Tech Enablers". I was a backend developer mainly using JVM languages. I am playing roles in development, ML/AI, open source projects, reliability and scalability, mentoring, interviewing, and providing technical leadership to my immediate teams. At free time I like to read books, do paintings and spend time with my son and cat. I believe that excellence comes with learning and training. You cannot achieve any of those without building your character.
With 30 years of industry experience, now I am with MediaAgility as its CTO. My focus areas include strengthening the existing Google Cloud technology capabilities, building cloud-native industry solutions, enabling the Marketing and Sales teams, mentoring the Architects and Engineers, establishing guilds and technology chapters, strengthening internal IT systems and InfoSec functions. I am also engaging with our clients and partners at Google on technology and business initiatives. Before MediaAgility, I spent almost 15 years with Cognizant leading Digital Engineering and Technology And Architecture Office for the Banking & Financial Services industry in North America and India.
Satish is a seasoned technical expert with 17 years of experience building payment systems and integration solutions for enterprises. He began his career at IBM and later led multiple initiatives at Visa and AWS. With a master's degree in Computer Science and Engineering from NUS, Singapore, Satish brings a wealth of expertise to his current role at Apple, shaping ideas into products that can have meaningful impact on consumers' lives. With a focus on innovation and thought leadership, he uses his deep expertise to scale services to billions of devices through strategic partnerships.
Virginia Liu is at TimeScale. She led Agora's rapid global brand expansion, product-led growth, and ecosystem development that propelled the company to a successful IPO in 2020. Before TimeScale, Virginia held several leadership roles at Microsoft in developer marketing, business development, and product marketing. She also served as a board member for AppCampus, a $24M mobile accelerator jointly funded by Microsoft and Nokia. She holds an MBA with honor from UNC-Chapel Hill, and a bachelor's degree in Economics from Zhongshan University.
Accomplished, Information Technologies leader with demonstrated success in effectively managing multiple projects and teams in a fast paced, high-pressure environment. Proven ability to drive business goals through strategically utilizing technology to address issues and support business requirements.
I am a developer since I was 13 years old, a Computing Engineer since 2006 and an entrepreneur for more than 15 years. My passion is software development and my mission is to turn the development faster and better. That's why I am co-founder and CEO at Back4App, a backend-as-a-service platform based on Parse open source. We help the developers to create, run and scale high quality backend spending minimum effort, saving time and money.
Hugh McKee is a developer advocate at Lightbend. He has had a long career building applications that evolved slowly, inefficiently utilized their infrastructure, and were brittle and prone to failure. Hugh has learned from his past mistakes, battle scars, and a few wins. And the learning never stops. Now his focus is helping developers and architects harness the power of the cloud. Hugh frequently speaks at conferences around the world. He is the author of Designing Reactive Systems: The Role Of Actors In Distributed Architecture.
Jimmy Mesta is the co-founder and CTO at KSOC. He has recently held senior leadership positions at a number of enterprises including Signal Sciences (acquired by Fastly, Inc.) where he led a team of researchers. He has spent time on both the offensive and defensive side of the industry, working to build modern, developer-friendly security solutions. Previously, Jimmy was an independent consultant tasked with building large-scale cloud security programs and securing some of the largest containerized environments in the world. Jimmy is a well-versed public speaker and has presented at a variety of global conferences including KubeCon, RSA, and AppSec.
Shikha Mittal is a Senior Director of Product Management at VMware. She leads a global team responsible for product management and growth strategies for hybrid/multi-cloud Digital Workspace cloud services that help organizations enable secure remote working.
With a proven track record of bringing emerging solutions to the market, she has been pivotal in establishing VMware as an industry-winning provider of Desktop-aaS and AI/ML-driven autonomous workspaces. Before VMware, Shikha managed a product line of WAN acceleration and Software-Defined WAN solutions at Cisco Systems.
She is also an avid keynote speaker and a Cal State East Bay Leadership Advisory Council member.
Business and Technology leader investing in and building bleeding edge solutions for global enterprises across Cloud Transformation/Migration, Data Engineering (Database, Data Warehouse, Data Lake (BI & AI/ML), Cloud Security & GRC, DevSecOps & Site Reliability Engineering, Cloud Application Delivery/Modernization/Containers/Serverless, SDDC & SDx.
I'm a full-stack software engineer, and the creator of SurrealDB, the ultimate cloud database. My area of interest lies within databases, with a focus on distributed databases, and highly-available architectures, having had extensive experience with PostgreSQL, MySQL, MongoDB, RethinkDB, Redis, InfluxDB, OrientDB, Firebase, CockroachDB, and TiDB. As a developer I have expertise in Rust, Golang, Javascript (Node.js, Ember.js, Electron.js), and further experience coding in Ruby, PHP, HTML, Objective-C, Swift, and Python.
Marco Moschettini is a senior software architect, graduated from the University of Bologna. Forbes under 30, Marco is a co-founder of Cubbit, where he leads the technological development as CTO.A tech enthusiast since early age, he has specialized in web development and cyber-security, scaling projects up to tens of thousands of users already during high school.At the University he then further specialized in distributed and peer-to-peer systems with a degree thesis on decentralized cloud storage, laying down the foundations of Cubbit's cryptographic architecture.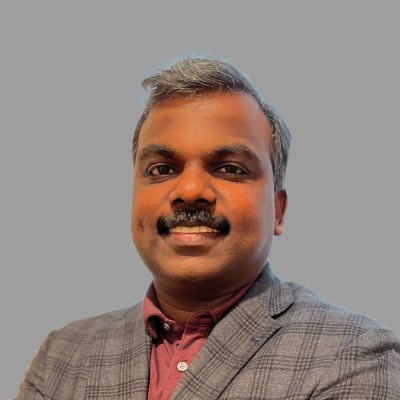 Dr. Mummoorthy Murugesan is currently the founding Director of Engineering at Normalyze Inc. Earlier, he worked at Teradata R&D where he developed the incremental planning and execution of queries. He has worked in start-ups such as Netskope, and Turn to build highly scalable systems. At Netskope, he built the data management platform for the CASB (cloud access security broker) product. Before Normalyze, he led the cloud infrastructure initiatives for Workday's Prism analytics. Dr. Murugesan's interests span data, analytics, security and cloud infrastructure. He received his Ph.D. in Computer Science from Purdue University, and Masters degree from Syracuse University.
https://www.1rivet.com/executive-team/krishna-nair
Adora Nwodo is a multi-award winning Software Engineer based in Lagos, Nigeria. She currently works at Microsoft where she builds Mixed Reality on the Cloud. She is also the Founder of AdoraHack, and the Vice President of the Nigerian chapter for VRAR Association.
She has content online that teaches people about Infrastructure Automation, Software Engineering, Productivity & Career Growth.
Adora is the Author of "Cloud Engineering for Beginners", and "Beginning Azure DevOps". She is passionate about the developer community and is driving inclusion for women in technology. She co-organizes community events, contributes to open-source, and speaks at technology conferences worldwide.
Adao Oliveira Junior is a Solutions Architect working in the technology industry for over two decades, five on Cloud Native solutions. He has been considered a leader in the Cloud Native space, primarily focused on solution architecture, software engineering, and cloud infrastructure but also experienced in security and infrastructure as a code.
Experience in collecting high-level requirements and translating them into technical solutions, helping customers and partners around the globe. He also contributed to several open-source projects and the Kubernetes community and holds Kubernetes certifications, such as CKA, CKAD, and KCNA, among other computer and cloud industry certifications.
SW craftsmanship, TDD addicted, agile coach. I have fallen in love with FP in particular Elixir/Erlang. I like Ruby, NodeJs and C++. CTO @coders51
I have a Bachelors of Technology in Computer Science Engineering From Maharaja Agrasen Institute of Technology (GGSIP University, India). I am a Business intelligence consultant / developer with 5.5 years of professional experience in designing, developing, testing and maintaining the solutions in an agile team. I love exploring new technologies and eager to learn and worked on cloud technologies with Microsoft stack knowledge with a expertise in Mendix, Azure, CICD, Power BI and MicroStrategy as an onsite coordinator , efficient team member and consultant.
Prashant Patil, a lifelong learner, exemplifies adaptability, empowerment and leadership. With a Master's degree from Southern Methodist University in 2006, he excelled in Test Engineering, streamlining automation and demonstrating exceptional problem-solving skills, garnering numerous accolades. Seeking continuous improvement, he joined Dell Technologies in 2010, currently focusing on designing DevOps solutions for cloud-based microservices delivery. Prashant has played a pivotal role in Digital Transformation initiatives, empowering multiple engineering teams. Outside of work, he cherishes quality time with his family, embarking on road trips, indulging in music and photography, and embracing volunteer work and enjoyable vacations.
Engineering Leader in building multi billion dollar product engineering company with expertise in Cloud, Security Data Lake and ML Platforms
As a Developer Advocate at QuestDB, I help developers make the most of their (fast) data, I make sure the core team behind QuestDB listens to absolutely every piece of feedback I get, and I facilitate collaboration in our open source repository.
I love data storage, big and small. I have extensive experience with SQL, NoSQL, graph, in-memory databases, Big Data, and Machine Learning. I like distributed, scalable, always-on systems.
Payal is a Staff Software Engineer at Robinhood. She is responsible for building infrastructure to quickly detect any cybersecurity threat against Robinhood in near real-time.
With more than 16 years of experience in Engineering across multiple companies including IBM and Microsoft, Payal is passionate about the intersection of Cloud, ML and Cybersecurity. At Microsoft, she wore many hats - shipped security features for Windows 10 as a TPM, breached some of the foundational services at Microsoft as a Red teamer, strengthened Azure platform security as Software Development Engineer, and shipped features in Microsoft Sentinel as Applied Machine Learning Engineer.
Ravi Ravichandran is Head of Cloud platform engineering and Devops at Juniper Networks. He is instrumental in transforming Devops at Juniper Networks. Ravi has over 25 years of experience Cloud/SaaS platform and engineering, IT Strategy, Architecture, Support, Cloud Services Delivery, DevOps, Infrastructure, Operations engineering and Security, with technical and business leadership. At GE Software, As CTO for Cloud Platform & Devops, He was responsible for the industrial cloud for customers and led the global Cloud/SaaS strategy spanning AWS, Azure and Private Clouds, addressing security, availability and reliability. Ravi worked at numerous startups taking 2 companies to IPO.
Dilip Ravindran, as a security engineering leader at Coinbase and a former senior manager, has developed extensive experience and expertise in the technology industry, including cloud technologies, cloud security, engineering leadership, and blockchain technologies.
As the leader of the cloud security efforts at Coinbase, Dilip's current role involves developing and implementing the infrastructure security strategy, policies, and procedures to make it the most secure crypto platform in the world.
He is passionate about staying current with the latest advancements in cloud technology and enjoys sharing his knowledge with others.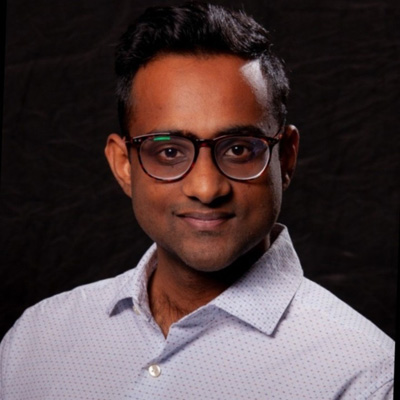 Deexith is a thought leader in the Automation of Data Engineering space utilizing innovative technology tools, resulting in achieving saving in time and huge cost savings for the companies. Working as a Senior Data Engineer at Fidelity Investments. Have exposure to data analytics automation, how to leverage cloud services for data analytics and reducing error. Great proponent for democratizing data in the organization and pushing forward the agenda of enterprise analytics.
Jake is a seasoned technology executive who has built and scaled whole technology organizations with experience spanning big data/ML, infoSec, and consumer products. As the VP of Product & Engineering at Yotascale, he oversees a global team using AI/ML and data engineering to build the next generation of cloud FinOps tools. Prior to this he was the Sr. Director of Platform Development at OneLogin, where he was instrumental in building the platform to help secure their acquisition. He previously held senior leadership roles at Amazon Music and Peek Travel. He is a resident of Oakland, and really loves tiki mixology.
Jared is a visionary business and technology leader. A serial entrepreneur with an extensive background in strategic partnership development, distributed systems, backbone network engineering, datacenter infrastructure, virtualization, and integration of acquisitions. Academic computer science and engineering focus with recent emphasis on data sciences, AI/ML, analytics, IoT, public cloud platform adoption, and commercialization of disruptive technologies. Extensive experience building and managing global 24x7x365 mission-critical operations distributed across time zones, cultures, and countries including the United States, Canada, and the Philippines. http://jaredreimer.com/
As founder and CTO of Mia-Platform I help enterprises to build their digital assets moving from legacy systems and silos organizations to cloud native platforms and open governance organizations. My principal focus are:- API and Cloud Native platforms - Data Streams, Fast Data and Data Mesh solutions - DevOps value stream platforms - Omnichannel experience: mobile, voice, touch, type, web
Shira Shamban is a security researcher and technical expert with a focus on cloud security. Currently, she is the co-founder and CEO of Solvo, where she makes developers and security team's life easier by enforcing adaptive security for them automatically. Shira started her professional career in cybersecurity as an officer in the elite intelligence unit 8200. Shira strongly believes in empowering women and under-represented communities in the world of technology. She volunteers as a lecturer and a mentor in SheCodes, Cyber Ladies and WomenInAppSec. Shira started her own mentoring program called Security Diva and is the co-chair of OWASP Israel.
Kshitish Soman leads a cloud engineering organization that is responsible for the entire Lyve Cloud - cloud platform provided by Seagate as a set of services to its customers. As part of his charter, he's responsible for functional design, infrastructure, software, devops, security, and other functions within the realm of Engineering. Previously, Kshitish has held leadership roles in a variety of technology organizations across a breadth of industry and organizations including his own startups. His most influential work includes toll automation in the 90s that is now common around the world.
Accomplished Product and Engineering Leader with a track record of building high-performing global organizations and delivering market leading products at some of the world's most innovative companies. Defined and built products in several technology domains including Cloud, Infrastructure, Security and Databases.
Eddie is a Director of Engineering at Mode. Previously, he worked at Code for America, 18F, and served as Director of Cloud.gov.
Co-author of the Continuous Previews Manifesto, Head of DevRel at Uffizzi, and highly decorated Navy SEAL who leverages his experience leading high performing teams to help organizations improve how they build and deliver software. After 12 years and 11 deployments across the globe Josh left the SEAL community in 2018 to co-found Uffizzi. Day-to-day he organizes Uffizzi's Open Source and serves as its Head of Developer Relations. When he's not talking about the intersection of process and technology improvements Josh competes as a National level Age Group Triathlete and enjoys spending time with his wife and four kids.
Today I lead the Engineering at a fast-paced Startup and try to keep hands-on as much as possible (coming from an SRE/Security background), so I can keep up with technology, not just because that makes me more fit for the job, but because it is a passion!
Chris Van Tuin, Chief Technologist, NA West at Red Hat, has over 20 years of experience in IT and Software. Since joining Red Hat in 2005, Chris has been architecting solutions for strategic customers and partners and is a frequent speaker on DevOps, Security, and Containers. He started his career at Intel in IT and Managed Hosting followed by leadership roles in services and sales engineering at Loudcloud and Linux startups. Chris holds a Bachelors of Electrical Engineering from Georgia Institute of Technology.
Corporate lawyer turned serial entrepreneur founding four companies in different industries with one exit over the last nine years. For the last four years acting as the CEO of CleanCloud.
Jagadish Venkatraman is a Senior Engineering Manager at LinkedIn. He leads the company's "Core Infra Primitives" organization. He is responsible for building the critical infrastructure that powers LinkedIn's databases, big data analytics platforms, search, social graph, feed, messaging and more.
He serves as the PMC Member on Apache Samza, an open-source project. His work on Samza has been widely adopted at LinkedIn, Uber, TripAdvisor, Slack, Intuit, Netflix, Ebay, Optimizely and other companies.
Jim is a recovering developer turned product marketer and has spent his career in category creation for emerging tech and open source. He loves useful, cool, cutting-edge technology and has a unique ability to translate often complex concepts into a compelling, effective core narrative that broader markets can consume. He is an advocate of the developer and an active participant in several open source communities.
Yingjun Wu is the founder and CEO of Singularity Data, a startup innovating next-generation cloud-native database systems. Before starting his adventure, Yingjun was a software engineer at the Redshift team, Amazon Web Services, and a researcher at the Database group, IBM Almaden Research Center. Yingjun received his PhD degree from National University of Singapore, and was also a visiting PhD at Carnegie Mellon University. Yingjun is serving as a Program Committee member in several top-tier database conferences, such as SIGMOD, VLDB, and ICDE.
Misha has nearly a decade of broad experience in Security including detection and response, growing security engineering teams at hyperscale, managing and responding to incidents from persistent social engineering attacks and nation state actors, and helping with compliance and regulatory frameworks. She is passionate about infrastructure, privacy, and the security of the internet.
Dr. Michael Yuan is the author of 5 books on software engineering, including Building Blockchain Apps by Addison-Wesley. He is the CEO of Second State, a company that focuses on bringing WebAssembly and Rust technologies to cloud, blockchain, and AI applications. Dr. Yuan was a long time open source contributor and a Principal Investigator at the National Institutes of Health.