DeveloperWeek Europe
Advisory Board
DevNetwork Advisory Boards are composed of industry leaders, visionaries, and technical executives in the software engineering industry. As the destination for the global developer, engineering & IT community, DevNetwork has both the goal and obligation to present the most cutting-edge, innovative, and relevant content at our industry conferences and events. Our Advisory Board members help make that possible.
The Europe Advisory Board is a group of European experts and industry executives who specialize in topics including: development and engineering management, developer technology decisions, software development best practices, and new developer trends.The Europe Advisory Board is a group of European experts and industry executives who specialize in topics including: development and engineering management, developer technology decisions, software development best practices, and new developer trends.
All DevNetwork Advisory Boards
DeveloperWeek Europe

Advisory Board Members
Shai just finished writing his 3rd book for Apress titled: Practical Debugging at Scale. Cloud Native Debugging in Kubernetes and Production and is already working on the 4th...
Shai is an entrepreneur, author, blogger, open source hacker, speaker, Java rockstar, developer advocate and more. ex-Sun/Oracle guy with 30 years of professional development experience. Shai built Java virtual machines, development tools, mobile phone environments, banking systems, startup/enterprise backends, user interfaces, development frameworks and much more.
Shai speaks at conferences all over the world and shared the stage with luminaries such as James Gosling (father of Java).
CTO and Co-founder of Automate The Planet Ltd, inventor of BELLATRIX Test Automation Framework, author of bestsellers "Design Patterns for High-Quality Automated Tests: Clean Code for Bulletproof Tests" in C# and Java. Nowadays, he directs a team of passionate engineers helping companies succeed with their test automation. Additionally, he consults companies, leads automated testing training series in C# and Java, writes books, and gives conference talks. You can find him on LinkedIn every day.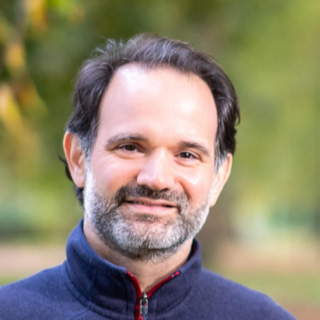 I am an entrepreneur and a software executive with 20 years of experience in both B2B and B2C product areas. I was the co-founder and CTO of Yonja.com, Turkey's largest social network in the mid 2000s, which had a successful exit in 2006. Then, at Google as a senior product manager, I built and delivered multiple products that generated north of $1B revenue for Google. The next 10 years, as the co-founder and CTO, I was responsible for the product development and technology of Qubit. Currently, I am the CEO of Cerbos, and authorization as service product for developers.
Helen Beal is a DevOps coach, Chief Ambassador at DevOps Institute and an ambassador for the Continuous Delivery Foundation. She is the Chair of the Value Stream Management Consortium and provides strategic advisory services to DevOps leaders. She is also an analyst at Accelerated Strategies Group. She hosts the Day-to-Day DevOps webinar series for BrightTalk, speaks regularly on DevOps topics, is a DevOps editor for InfoQ and also writes for a number of other online platforms. She regularly appears in TechBeacon's DevOps Top100 lists and was recognized as the Top DevOps Evangelist 2020 in the DevOps Dozen awards.
Kanwal completed her PhD from Imperial College London in 2007. She has worked in machine learning since, primarily focused on computer vision for healthcare applications. After periods in both academic and industrial research, she moved into startups to be able to commercialise ML research. In 2020 she founded her own startup, MetaLynx, aimed at providing companies with the infrastructure needed to implement their own computer vision systems. Her published research has gained over 1300 citations and she has been on the organising committee of several international conference workshops, including chairing the 1st ICML Workshop on Machine Learning Meets Medical Imaging.
Sam currently leads engineering teams at Dare, an energy tech company using the power of data science, analytics, and trading expertise to help the world reach a renewable future, faster. He has worked and consulted on a wide range of energy, high-risk cybersecurity and technical projects with a strong interest in machine learning and biologically inspired systems. Away from technology, he enjoys climbing and time with his partner and dog!
As a Developer Advocate and open source maintainer at Umbraco, Emma is a firm believer in the importance of tech communities. She is a keen contributor of code, time and ideas and she is happiest when working with others, helping them to contribute, collaborate and grow.
A .NET developer and Microsoft MVP, Emma spends her free time open water swimming, playing video games with her children and walking the in Danish Countryside with her rescue dog.
CTO @ Bonitasoft an Open Source software vendor specialized in Business Process Management and Automation
Jean-Charles Cabelguen has a PhD in Science from ENSAM ParisTech and 14 years of experience in Research, M&A and in international business development. For him blockchain is more than a technology, it is a strategy. He is Chief of Innovation & Adoption at iExec, a major actor leveraging decentralized technologies like Blockchain and Trusted Execution Environment. Jean-Charles is also the chair of the Trusted Compute working group at Enterprise Ethereum Alliance. That is why he focuses on breakthrough projects in Blockchain, AI, Big Data, Edge computing and IoT.
Tim Cadenbach is on a mission to help the open-source and developer community grow and learn. After working as a developer, architect, and engineering manager for over 25 years he recently joined DeepL as a developer evangelist to help grow the API community. With WeAreDotnet.io he is creating a new, central platform for the whole .NET Community. Tim is also a Microsoft MVP for developer technologies and recently became a member of the .NET Foundation.
Jessica is a Developer Advocate at LaunchDarkly, where she speaks about change and writes about the human implications of engineering decisions. She writes for a selection of tech publications and works as a co-organiser of DevOpsDays London and the regular meetup group DevSecOps London Gathering. She also works with Coding Black Females to improve equal and equitable representation within the technology industry.
Vasilis Danias is the co-founder & CEO of Bitloops.
He has a strong interest in software engineering and software architecture and is the main proponent of the Picoservices Architecture. He holds a B.Eng. with honours in Artificial Intelligence & Software Engineering from the University of Edinburgh and an MBA from HEC Paris.
Previously he was the General Manager of Beat (leading Greek ride-hailer) and has worked in operations at Uber in Athens and Singapore, as a consultant at Accenture, as an analyst at UBS Investment Bank as well as in various startups in Greece and the UK.
Wim Decoutere started a testing career at CTG Belgium over 15 years ago and has been testing at a number of companies ever since.. He's passionate about teaching and feels at home when standing in front of a classroom. That's why he became a full-time trainer, coaching and teaching about the wonderful world of testing but also ISTQB, IREB, IQBBA, test design techniques, soft skills, etc… As a veteran youth instructor with a passion for learning theories and people management, Wim is constantly looking for new ideas to improve his own performance and that of the entire team.
Roy is an entrepreneur, speaker and author from The Netherlands and, in his own words, 'wants to make the world a better place through tech'. He has been giving talks and training to developers worldwide on technologies like GraphQL, React and TypeScript. Most recently he wrote the book Fullstack GraphQL.
Johannes Dienst is Developer Advocate at askui. His focus is on automation, documentation, and software quality.
Jeff is Head of Product Engineering at Redgate. He leads continuous improvement across engineering and is responsible for setting the technical strategy and maintaining a focus on the trends that shape our industry. He works closely with everyone in development to create an environment that creates a culture of continuous improvement.
MIT 3x grad in Astronautics who pivoted to a career in software in Silicon Valley. 2 IPOs, several CTO and VP Engineering positions. Currently building full stack apps (react-native, react, GraphQL, NodeJS, SQL, AWS) as well a machine-learning systems (python). Formerly on the board the MIT/Stanford Venture Lab (VLAB) which puts on tech events in Silicon Valley. Hertz Fellow and certified ski instructor.
Developer Advocate with 15+ years experience consulting for many different customers, in a wide range of contexts (such as telecoms, banking, insurances, large retail and public sector). Usually working on Java/Java EE and Spring technologies, but with focused interests like Rich Internet Applications, Testing, CI/CD and DevOps. Also double as a trainer and triples as a book author.
Philip Griffiths is VP for Global Business Development and Partnerships at NetFoundry and regularly speaks at events from DevOps to IoT to Cyber Security. Prior to this, he worked for Atos IT Services in various roles working with C-suit executives to realise their digital transformation. He lives in Cambridge with his wife and two daughters.
Michael is the Co-Founder and CTO of Aspecto. After serving as a software developer in an elite unit in the Israeli Intelligence branch, Michael worked with a few startups on building and scaling their microservices infrastructure. Prior to co-founding Aspecto, he was the Chief Architect at Playbuzz. In his free time, Michael also lectures and conducts workshops on microservices at conferences.
Working with a globally distributed department of SREs and developers in building the world's first CNCF certified Kubernetes platform based on K3s.
Moschoula transitioned to the CEO at SlashData in 2022. Since joining in 2017 she's headed sales and lead the company to more than two fold revenue growth.
Prior to SlashData Moschoula spent some time in Fintech, alternative energy, services and retail. As a hands-on, solution driven leader, she's now leading the company through new phases and changes to improve efficiency, quality, and focus on the core business - Developer Market Research.
Outside of SlashData she's a new mom learning to navigate the delicate preferences and palette of a young toddler!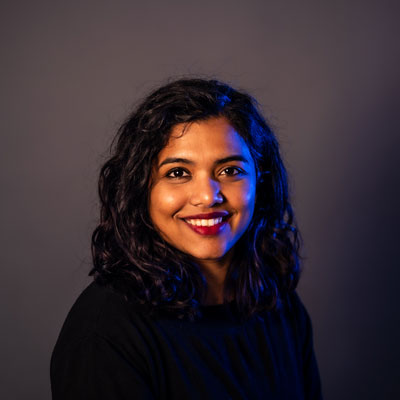 Shruti has a background in Embedded Systems and wouldn't have completed her Masters if not for open source tools. She is a Jill of all trades and is on a constant journey of learning new tools and technologies. She has worn several hats like a Solutions Engineer, Product Marketing and for the last few years, she has been working as a Developer Advocate and is passionate about providing good products to developers.
Kunal is working towards empowering communities via open source and education. He finds passion in teaching and has taught thousands of folks online and in person. He is currently a developer advocate at Civo, CNCF Ambassador, track chair of the KubeCon + CloudNativeCon student track, GitHub Campus Expert, Major League Hacking Coach, and the founder of Kubeworld and Community Classroom.
Iveta is Principal Data Scientist and AI Ambassador at HPE, with a mission to democratize decision intelligence and safe, reliable AI. She brings a unique combination of deep technical expertise, world-class public-speaking skills, analytics management experience, and the ability to lead organizational change. Iveta has guided more than 50 AI projects and designed HPE's analytics program. She is the HPE Women's Excellence Award Winner and a UN Advisor for AI Ethics.
Simon Martinelli is the owner of 72 Services LLC and a passionate application modernization and integration expert with more than 25 years experience as a developer, architect, and technical lead. As an active member of the Java community process, he has made key contributions to JSR-352 Batch Applications, JSR-354 Money, and Currency API. In addition to coaching and teaching clients to optimize their business applications, he has been an Adjunct Professor at Berne University of Applied Science in Switzerland since 2007.
Micha has extensive experience in creating intuitive and powerful productivity tools for software developers. He is the founder of Paw, a company that publishes a fully-featured collaborative API Client and Design tool on Mac. Paw was acquired by RapidAPI in 2020. Since then, Micha puts his efforts in building a suite of tools for API development.
Gunnar is the Chief Technology and Innovation Officer for Capgemini Europe North and Central. He is also one of 13 Master certified Architects across the Capgemini Group.
Stephan is Chief Technology Officer at Viewnary, where he oversees the Engineering and Data Science organizations, including leading the Infrastructure, IT, and Information Security teams, as well as managing Engineering across functions like Payments, Trust, and Community Support. Stephan combines technology expertise with a genuine passion for leveraging technology to advance Viewnary's mission, placing community at the center of everything we do and every technical decision we make.
I have worked in technology for the past 8 years, after 7 years as a management consultant.
Natalie is an avid learner and question asker, an OpenAI ambassador, a Google Developer Expert for Go, a public speaker and a sailor.
Currently she is heading everything tech related at a Stealth Mode startup, organizing tech conferences (Security, SRE, AI and Go), and the Berlin chapters of the Go and Women Techmakers user groups.
She worked in 4 continents as a Lead Developer Advocate, Engineering Manager, Software and Hardware Engineer, and a Co-Founder of a mobile start-up. In her free time, she is wondering if there is life on Mars.
Sharona is a Cloud Solution Architect at Microsoft specialized in Data & AI, with a focus on industries like retail, agri, and manufacturing. She has gathered her experience by hands-on data projects by working for Microsoft Consultancy companies and a Dutch international bank.Sharona combines her love for data and technology, and business by working together with eg data engineers, architects, and C-level. She considers having the right strategy in place as the most important part in every cloud and data journey. Tackling challenges and come up with reliable and future proof solutions is what she does.
Deepak brings close to two decades of expertise in the design, architecture and development of complex software products. Prior to BoxyHQ he was the CTO at Red Sift, a fast-growing cybersecurity scaleup. Prior to that, he was the founder of ContentSift and the first technical hire at Apsmart (acquired by Thomson Reuters). He has led product and engineering teams at several startups and worked on the Opera Mini and Mobile browsers, a product loved and used by millions of users across the globe.
Sven spent almost 20 years as a consultant worldwide in automotive, aerospace, insurance, banking, UN and WorldBank before joining JFrog as a developer advocate. Sven has been giving lectures at international conferences and regularly publishing online and in classic magazines and books for nearly ten years. As a developer advocate, Sven deals with DevSecOps, cybersecurity and cyberdefense, and traditional developer topics such as Core Java/Kotlin, mutation, and distributed unit testing.
CTO and CoFounder at Cycode, with extensive experience in cybersecurity and product development. Former founder of FileLock, which was acquired by Reason Security in 2018, a serial entrepreneur and former Unit 8200 officer of the Israel Defense Forces.
I've worked 15 years as developer and software architect, and the last 10 as engineering manager. I love helping multi disciplinary, autonomous & distributed teams to evolve their organizational structure and processes. Psychological safety and customer centricity are some of the key tenets I use in doing so.
I've been the last 12 years at large organizations like Avaya, Amazon or Visma, but last year I jumped back to the startup arena. In Unleash we're building a cool product, and even cooler team, so I'm super excited about our present and upcoming moves.
Shira Shamban is a security researcher and technical expert with a focus on cloud security. Currently, she is the co-founder and CEO of Solvo, where she makes developers and security team's life easier by enforcing adaptive security for them automatically. Shira started her professional career in cybersecurity as an officer in the elite intelligence unit 8200. Shira strongly believes in empowering women and under-represented communities in the world of technology. She volunteers as a lecturer and a mentor in SheCodes, Cyber Ladies and WomenInAppSec. Shira started her own mentoring program called Security Diva and is the co-chair of OWASP Israel.
Co-author of the Continuous Previews Manifesto, Head of DevRel at Uffizzi, and highly decorated Navy SEAL who leverages his experience leading high performing teams to help organizations improve how they build and deliver software. After 12 years and 11 deployments across the globe Josh left the SEAL community in 2018 to co-found Uffizzi. Day-to-day he organizes Uffizzi's Open Source and serves as its Head of Developer Relations. When he's not talking about the intersection of process and technology improvements Josh competes as a National level Age Group Triathlete and enjoys spending time with his wife and four kids.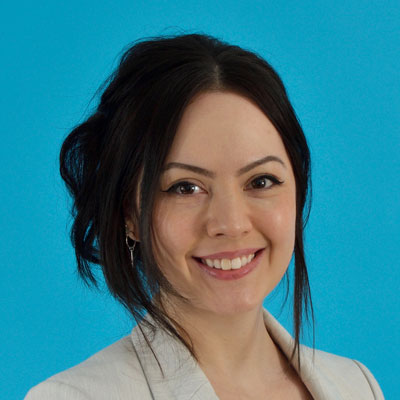 Victoria van Roosmalen focuses on empowering a brighter future. She drives to foster safety and the right to privacy in the ever-evolving cyber realm by sharing her expertise in IT, security, and privacy.
She speaks at conferences across Europe, sits on numerous global advisory boards as a trusted voice, and helps forge (new) industry standards and materials. Although playing safe doesn't allow us to flourish, Victoria is determined to help others stay ahead and reveal the seemingly impossible yet possible.
Vyron Vasileiadis is a quantum engineer at Qilimanjaro. He holds a BSc in Computer Science, an MSc in Space Science, and is currently pursuing an MSc in Quantum Computing. He is passionate about education and the ecosystem and has taken over the role of mentor in several hackathons and incubators.
Gertrude is a Jnr. Developer Advocate at Qlik and enjoys interacting with various developer communities.
She is originally from Lusaka, Zambia but currently based in Lund, Sweden. She believes in the power of diversity in tech making her passionate about helping more women get into tech. Before becoming a developer, Gertrude worked in marketing and communications this background and transition has affirmed her belief that we are all capable of being whatever we want to be if we put our mind to it.
In her spare time, she enjoys learning about innovative technologies, reading, yoga and podcasting.