Presented by: Sysdig
DevOps Security, Monitoring and Compliance with OpenShift and Sysdig
TUESDAY, SEPTEMBER 1, 2020, 2:00 PM EDT
Presented by: Sysdig
Join us for the DevNetwork Dev Professional Webinar Series
Episode #15: DevOps Security, Monitoring and Compliance with OpenShift and Sysdig
Featuring:
Eric Carter — Director of Product Marketing, Sysdig
Dave Meurer — Principal Solutions Architect, Red Hat Security ISV
Ensuring application security and compliance is one of the biggest challenges for any organization deploying applications in production. You need to detect and block vulnerabilities, quickly respond to incidents, and meet compliance standards and policies. With the Sysdig Secure DevOps Platform, you can embed security, maximize availability, and validate compliance—transforming your DevOps workflow into a secure DevOps workflow operating in a Red Hat OpenShift environment.
In this webcast, you'll hear about the Falco open source project, use cases for security in Red Hat OpenShift, and see a real-world demo for securing your OpenShift environment without disrupting application deployments.
Join us to see how to:
Integrate vulnerability management across your CI/CD pipeline
Manage regulatory compliance, audit, and risk
Define security policies for detecting and blocking threats in real time
Maintain visibility into containerized apps for reliable performance and operations
Eric Carter
Director of Product Marketing, Sysdig
Eric Carter is Director of Product Marketing at Sysdig focused on working with our cloud-native partner ecosystem as we enable joint integrations for monitoring and securing DevOps in containers and Kubernetes. He's been helping enterprises optimize and accelerate systems and applications for more than two decades. Prior to joining Sysdig, Eric led product marketing and management for the software-defined storage startup, Hedvig, and has held sales and product roles at Riverbed, EMC, and Legato Systems. Eric holds a BA in Public Relations from Pepperdine University.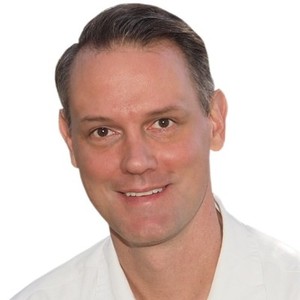 Dave Meurer
Principal Solutions Architect, Red Hat Security ISV
Sign up for our newsletter