Latin America
Advisory Board
NEW For 2023
DevNetwork Advisory Boards are composed of industry leaders, visionaries, and technical executives in the software engineering industry. As the destination for the global developer, engineering & IT community, DevNetwork has both the goal and obligation to present the most cutting-edge, innovative, and relevant content at our industry conferences and events. Our Advisory Board members help make that possible.
The LATAM Advisory Board is a group of Latin Americans experts and industry executives who specialize in topics including: development and engineering management, developer technology decisions, software development best practices, and new developer trends.The LATAM Advisory Board is a group of Latin Americans experts and industry executives who specialize in topics including: development and engineering management, developer technology decisions, software development best practices, and new developer trends.
All DevNetwork Advisory Boards
Latin America

Advisory Board Members
I'm a passionate entrepreneur, software architecture and developer with goal to transform ideas into products for real life challenges using disruptive technologies.
lag has been involved in programming since 1997. As a self-proclaimed Programming Language Archaeologist, he had learned over 65 different languages and is constantly looking for more. After 11 years working as a Senior ABAP Consultant in Peru and Canada, he joined SAP as a Developer Advocate and then an Innovation Demo Expert in Montreal, Silicon Valley and Toronto. Currently, a Senior Developer Advocate at Nylas in Ottawa, he helps developers to communicate better through emails, contacts and calendars.
He has a passion for technology, going from Machine Learning to Virtual/Augmented Reality, as well as 3D modelling.
Founder of technology companies in different areas: SaaS (Direct Talk, Scup, Hi Platform), software development (Reach Solutions, Ox Tech), infrastructure (DirectB2), marketing (DTM, DirectPerformance). I have gained rich experience scaling these companies, including fundraising, M&A operations and four exits.
The main role I have played during my career has been as a Director of Technology and Product. I have built technology and product teams of 100+ professionals who have created mission-critical SaaS products used by tens of millions of users.
Skilled in agile processes, software development, testing, devops, product management, user experience, cloud computing, strategy, lean startup, innovation, communication, finance
Lorinda Brandon is currently the VP of Software Development at BetterCloud, a leading SaaS Management Platform. Before taking this role, she has led teams at Twilio, Capital One, Intuit, RR Donnelley, to name a few. She has also served as co-chair for the OpenAPI Initiative and has evangelized APIs for many years.
I am a self-taught IT professional with 30 years of experience. My creativity helps me solve problems and develop technologies for everyday tasks. At the beginning of my career, I developed educational games for over 200 students using Delphi. Throughout my career, I have utilized a solid problem-solving mindset and collaborative approach to supporting a variety of applications. I evolved by learning programming languages, including NATURAL and classic ASP, which made me more versatile. Now, as a Developer Advocate and Solution Architect, I keep myself updated and adapt quickly.
Enterprise product expert with years of experience in Cloud, Big Data, and AI/ML Solutions.As a Product Leader, I am committed to improving innovation, competitive intelligence, and market success in a multi-cultural environment.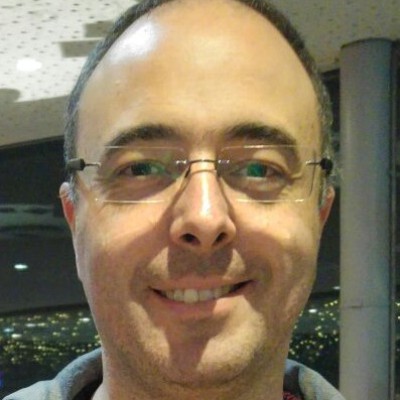 It all began with a Commodore 64 when I was a kid. I have been developing software ever since. Later, I found I had a true interest in managing engineering teams, and in connecting with non-technical audiences. Lately, I have been lucky enough to be part of some of the most thriving companies in the Spanish startup ecosystem, particularly in the geospatial data domain. Currently, I am helping Inspide grow and build a platform to better understand human behavior in both the digital and the real world
Founder and CEO at Devprime (https://devprime.io) - Accelerate the development of high-code software, backend, event-driven APIs and Microservices. I'm a software strategist, technologist, book author, speaker and Microsoft MVP.
During the past 10 years I've been a full time entrepreneur, structuring and managing IT cyber-physical projects through agile iteration methods, open innovation and continuous learning, in public, private and NGO sectors. In this time, I've also helped other fellow entrepreneurs to take their ideas to market, as a Senior Advisor.
I'm mostly recognized for creating Loto Punto, a kiosk system for micropayment automation, which provides a safer, faster and easier experience in banking, retail and government. Featured in Shark Tank 2023 (see: https://vimeo.com/800168904)
Business Manager and Data Science Specialist. M.S. in Computer Science at Georgia Tech (exp. 2023).
Reuben is a serial entrepreneur and lifelong technologist. As CTO at ExecVision, which was acquired in 2022, he helped create the Conversation Intelligence category. He is currently focused on fractional CTO startup consulting via 4rc.io, and bootstrapping several micro-saas projects.
Facundo is a Developer Relations Engineer at Storyblok. From Buenos Aires, Argentina, he has more than 15 years of experience in software development. He graduated as a Systems Engineer. He loves engaging with the dev community, speaking at events and conferences, and creating and sharing content. He is one of the organizers of React Buenos Aires, the biggest React community in Argentina. He has been selected Prisma Ambassador, Auth0 Ambassador, and Cloudinary Media Developer Expert.
With more than 20 years of experience in software development, has been part, lead, and developed projects for Banking, Insurance, Defense and Sea & ground transportation business. Now holds the position of Developer Advocate at AxonIQ.
Aside from software development, he is also dedicated to training: former Spring Certified instructor, he delivers the JavaSpecialists Master courses for advanced Java topics in Spain.
Active member in the Java community, @MadridJUG co-organizer, regular speaker and has been involved in organizing conferences like the first 2 editions of Codemotion Spain or Lambda World in Cadiz -Spain-
David is a JavaChampion since January 2020.
Technology and business development executive with a global perspective. More than 20 years of experience in Technology and Startups. Skillsets around business development with large B2B clients, communication, negotiation, strategy & execution, marketing and alliances development. Deep expertise on Nearshoring Software Development.
Catalina is passionate about data and analytics. For her entire career, she has been exposed to state-of-the-art technology solutions across multiple industry verticals, becoming a Product Evangelist, Data Scientist, pre-sales engineer, and customer education leader in the analytics industry. In her role, she helps organizations make better decisions using data and machine learning. Catalina is recognized for her expertise in the fields of data analysis and artificial intelligence. She frequently shares her insights and knowledge through various mediums such as blog posts, and conference talks.
Over 20 years of experience in IT with expertise in database, development, architecture, project management, infrastructure. In the last 10 years working with Customer Experience helping companies improve the relationship with their customers in companies such as Zendesk, Oracle and SAP. Deep knowledge in Customer Service, Commerce, Marketing, Sales, CDP, Loyalty.
Stefan Johansson is a sales leader with nearly 25 years of experience in sales leadership and GTM operational roles. Mr. Johansson has European and LATAM responsibility for all aspects related to revenue growth and go-to-market strategy at NetFoundry, a security driven cloud native networking company. His 25-year career includes sales and GTM leadership roles at start ups as well as larger enterprise software companies such as Cisco, Canonical, DBCE, Citrix and IBM. His extensive experience covers DevOps-, IoT-, security-, network- and cloud domains.
Mr. Johansson has earned an MSC, Engineering Physics from Chalmers University of Gothenburg, Sweden.
Adao Oliveira Junior is a Solutions Architect working in the technology industry for over two decades, five on Cloud Native solutions. He has been considered a leader in the Cloud Native space, primarily focused on solution architecture, software engineering, and cloud infrastructure but also experienced in security and infrastructure as a code.
Experience in collecting high-level requirements and translating them into technical solutions, helping customers and partners around the globe. He also contributed to several open-source projects and the Kubernetes community and holds Kubernetes certifications, such as CKA, CKAD, and KCNA, among other computer and cloud industry certifications.
Chief Innovation Architect at New Relic and Observability Evangelist.
Cross Border e-Commerce Leader, Global Marketplace Specialist, Payment Architect, and Customer Conversion Strategist.
Former CTO at FedEx Cross Border — co-created Bongo International in 2007, which was acquired by FedEx in 2015.
Carlos Martin is the CEO of macami.ai, a company focused in bringing business efficiency by using Robotic Process Automation (RPA) and AI. Formerly Director of Strategic Alliances for Brazil at Blue Prism, the pioneer of the RPA market.
Carlos has a degree in Computer Science from ITESO and a Master's in Technology Commercialization from UT Austin. He has 20+ years in IT with a solid experience in technology, systems, problem solving, research and business strategy.
Carlos is the author of the upcoming book "The Efficient Enterprise", a business book that brings these technologies closer to the business user.
Chief Growth Officer and tech recruiter with solid experience building distributed teams for upscaling tech companies around the globe.
My team and I make sure that when our clients receive a profile, the candidate has been screened, qualified, and meets expectations.
We deliver quality CVs at pace and become an extension of our client's company which is crucial for any fast-growing business.
At remoti, we also facilitate hiring globally and compliantly with employee retention as our north.
Connect, meet, hire.
I'm driven by new challenges.
Senior Solutions Engineer at KMMX.
Former DevOps Manager.
Web & Mobile Developer with more than 20 years of experience.
Technical Writer and International Speaker.
Proudly a member of the following programs: DevOps Institute Ambassador, GitHub Campus Advisor, GitKraken Ambassador, Progress NativeScript Developer Experts, Auth0 Ambassador, and GitLab Heroe.
Leads and co-organizes some tech local communities (OWASP, The DevOps Workshop, HTML+JS).
I am passionate about technology and helping others realize the ways in which it can improve business and people's lives. I continually look for opportunities to leverage a creative and analytical skill set to improve business agility so that organizations can respond quickly to customer needs and stay relevant in an increasingly digital world.
Leo's career spans over 20 years, from software development and IT operations to leading teams building cloud native technology across the world, from startups to Fortune 500s.
Leo is passionate about software engineering and artificial intelligence in the age of cloud and the landscape it enables. A believer in organizational transformation and the role of the community as a means to empower society.
Having performed as consultant, SA and CTO, Leo has helped organizations overcome business and technology challenges and is now focused as CEO on helping companies deliver innovation and value using the cloud and leading edge software engineering.
Akshay Kumar Pallerla is a seasoned data engineer and analytics professional, working as a Data Architect. With nearly a decade of experience, he has designed and implemented complex data pipelines & data systems, developed innovative data analytics solutions, and created compelling visualizations to drive business decisions.
Akshay is an active technical community member, simplifying complex topics for everyone through presentations and blog posts. He bootstrapped Elastic User Group and is an active member of the local GDG chapter. He has several certifications in Cloud and Data.
Outside work, he enjoys pixelgraphy (Coiner of the term), travel, food, and adventures.
have worked in technology for the past 8 years, after 7 years as a management consultant. I launched my first tech company in 2015, ComparaJá.pt, that became Portugal's largest price comparison site for financial products. Then I launched FREE NOW, the European Uber rival in Portugal. In 3 years we were able to attain a sizeable market share. I have now started my 3rd entrepreneurial project, Bitloops, which is a backend-as-a-service and workflow design & orchestration platform that will make build backends 10x faster!
Co-founder/CEO at Emerging Rule, GENIA Latinoamérica & HUBVERY, Felipe has led new companies with a global reach for more than a decade.
He's an MBA from the European Forum of Navarra Business School, specialized in Deep Learning, Blockchain Revolution and Virtual Education.
His ideas, strategies and models have achieved international recognition and led him to be recognized 'Top 30' by the Silicon Valley Innovation and Entrepreneurship Forum (SVIEF). Felipe maintains that, "True equality means enjoying the same freedoms; these are only achieved by acting and thinking in accordance with the will and inclusion of all the groups conform our society."
Federico is the founder of Density Labs where helps his US partners add the best 2% of software engineers to their teams. Over the last several years he has focused on scaling development, QA and UX teams. Furthermore, he helped his US partners improve their software development process, implement scrum and agile methodologies, and meet their goals.
Technology Manager with more than 15 years of experience leading teams throughout Latin America. My professional career has been focused on driving digital transformation in various sectors, including Energy, Oil & Gas, Financial, BPOs, and Technology.
lex Salgado (@alexsalgadoprof) has over 20 years of experience in software development, having held various positions in startups, small and large companies such as Oracle, CSN, BRQ/IBM, Chemtech/Siemens (9 years). He also worked as a professor for 9 years, teaching undergraduate and graduate courses in various areas of engineering and management.Currently pursuing his PhD in creating computer vision and robotics solutions for autonomous vehicles, he works at Elastic as a Developer Advocate. In this role, Alex aims to grow the community in Brazil and Latin America and bring developers closer together so they can understand the potential of Elastic technologies
Insights Specialist and Digital Business Strategy & Digital Transformation Consultant with focus on future revenue generation, my main deliverables are the creation of Business cases, Market Research and Scenario Planning, and I'm also a Writer and Content Strategist & Curator on Business and Technology topics such as Digital Transformation, Innovation, and Entrepreneurship
Alfredo Santos is a leader in the Brazilian IAM and Dev community, professor of the subject at FIA, author of IAM/IAG books.
He has 25 years of experience in the IAM subject, having worked in important companies and projects, some of them in a global scope.
He currently leads global IAM projects that affect groups of companies in the Americas, Asia and Europe.
Advisor to technology companies, including 8X8 Cybertech and CEO of ASTecnologia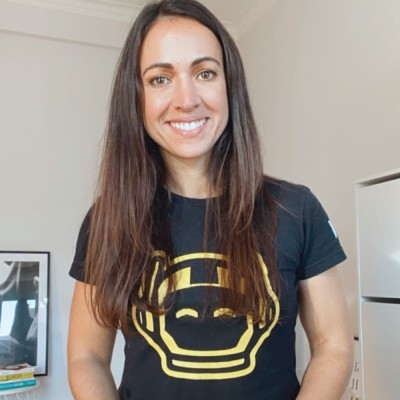 Vera is a former developer turned into a Developer Advocate, currently leading a Global Developer Advocacy team. She has been involved in the tech industry for over 16 years. For the past five years, she has been dedicating his professional time and a vast amount of personal time connecting, helping, and learning from the Developer Community.
Software Developer, Technical Lead, Trainer, Customer Success Manager, Developer Evangelist, Developer Community Advocate are some of the roles she has embraced in the last decade.
Corporate lawyer turned serial entrepreneur founding four companies in different industries with one exit over the last nine years. For the last four years acting as the CEO of CleanCloud.