DeveloperWeek Europe
Advisory Board
DevNetwork Advisory Boards are composed of industry leaders, visionaries, and technical executives in the software engineering industry. As the destination for the global developer, engineering & IT community, DevNetwork has both the goal and obligation to present the most cutting-edge, innovative, and relevant content at our industry conferences and events. Our Advisory Board members help make that possible.
The Europe Advisory Board is a group of European experts and industry executives who specialize in topics including: development and engineering management, developer technology decisions, software development best practices, and new developer trends.The Europe Advisory Board is a group of European experts and industry executives who specialize in topics including: development and engineering management, developer technology decisions, software development best practices, and new developer trends.
All DevNetwork Advisory Boards
DeveloperWeek Europe

Advisory Board Members
CTO and Co-founder of Automate The Planet Ltd, inventor of BELLATRIX Test Automation Framework, author of bestsellers "Design Patterns for High-Quality Automated Tests: Clean Code for Bulletproof Tests" in C# and Java. Nowadays, he directs a team of passionate engineers helping companies succeed with their test automation. Additionally, he consults companies, leads automated testing training series in C# and Java, writes books, and gives conference talks. You can find him on LinkedIn every day.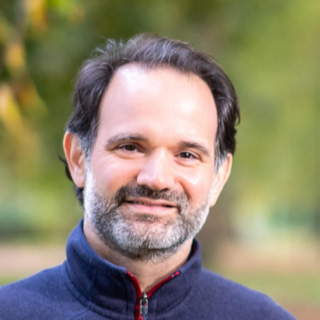 I am an entrepreneur and a software executive with 20 years of experience in both B2B and B2C product areas. I was the co-founder and CTO of Yonja.com, Turkey's largest social network in the mid 2000s, which had a successful exit in 2006. Then, at Google as a senior product manager, I built and delivered multiple products that generated north of $1B revenue for Google. The next 10 years, as the co-founder and CTO, I was responsible for the product development and technology of Qubit. Currently, I am the CEO of Cerbos, and authorization as service product for developers.
Helen Beal is a DevOps coach, Chief Ambassador at DevOps Institute and an ambassador for the Continuous Delivery Foundation. She is the Chair of the Value Stream Management Consortium and provides strategic advisory services to DevOps leaders. She is also an analyst at Accelerated Strategies Group. She hosts the Day-to-Day DevOps webinar series for BrightTalk, speaks regularly on DevOps topics, is a DevOps editor for InfoQ and also writes for a number of other online platforms. She regularly appears in TechBeacon's DevOps Top100 lists and was recognized as the Top DevOps Evangelist 2020 in the DevOps Dozen awards.
Kanwal completed her PhD from Imperial College London in 2007. She has worked in machine learning since, primarily focused on computer vision for healthcare applications. After periods in both academic and industrial research, she moved into startups to be able to commercialise ML research. In 2020 she founded her own startup, MetaLynx, aimed at providing companies with the infrastructure needed to implement their own computer vision systems. Her published research has gained over 1300 citations and she has been on the organising committee of several international conference workshops, including chairing the 1st ICML Workshop on Machine Learning Meets Medical Imaging.
CTO @ Bonitasoft an Open Source software vendor specialized in Business Process Management and Automation
Vasilis Danias is the co-founder & CEO of Bitloops.
He has a strong interest in software engineering and software architecture and is the main proponent of the Picoservices Architecture. He holds a B.Eng. with honours in Artificial Intelligence & Software Engineering from the University of Edinburgh and an MBA from HEC Paris.
Previously he was the General Manager of Beat (leading Greek ride-hailer) and has worked in operations at Uber in Athens and Singapore, as a consultant at Accenture, as an analyst at UBS Investment Bank as well as in various startups in Greece and the UK.
Wim Decoutere started a testing career at CTG Belgium over 15 years ago and has been testing at a number of companies ever since.. He's passionate about teaching and feels at home when standing in front of a classroom. That's why he became a full-time trainer, coaching and teaching about the wonderful world of testing but also ISTQB, IREB, IQBBA, test design techniques, soft skills, etc… As a veteran youth instructor with a passion for learning theories and people management, Wim is constantly looking for new ideas to improve his own performance and that of the entire team.
Roy is an entrepreneur, speaker and author from The Netherlands and, in his own words, 'wants to make the world a better place through tech'. He has been giving talks and training to developers worldwide on technologies like GraphQL, React and TypeScript. Most recently he wrote the book Fullstack GraphQL.
Jeff is Head of Product Engineering at Redgate. He leads continuous improvement across engineering and is responsible for setting the technical strategy and maintaining a focus on the trends that shape our industry. He works closely with everyone in development to create an environment that creates a culture of continuous improvement.
Developer Advocate with 15+ years experience consulting for many different customers, in a wide range of contexts (such as telecoms, banking, insurances, large retail and public sector). Usually working on Java/Java EE and Spring technologies, but with focused interests like Rich Internet Applications, Testing, CI/CD and DevOps. Also double as a trainer and triples as a book author.
Uwe Friedrichsen travels the world of IT for many years, having worn many different hats. As CTO of codecentric AG he is always evaluating the ideas of tomorrow to make them approachable today.
In my ~15 years of professional experience I have worked in a variety of technology disciplines - with an emphasis on backend/infrastructure engineering. I have found a real passion for data technology platforms, and the technology which powers those tools. In the last few years my work has focused on cloud infrastructure, automation, and scaling of those data platforms through DevOps - whether it be via coding/scripting, deployment & configuration management tools (e.g. Chef, Ansible), and containerization/Kubernetes.
Vivek is a data enthusiast and has worked with managing and wrangling data for more than a decade. He is currently developing and managing several petabytes store on Netflix's Machine Learning Platform. Before Netflix, he has worked at Apple, Sumologic, and Amazon in similar roles.
Simon Martinelli is the owner of 72 Services LLC and a passionate application modernization and integration expert with more than 25 years experience as a developer, architect, and technical lead. As an active member of the Java community process, he has made key contributions to JSR-352 Batch Applications, JSR-354 Money, and Currency API. In addition to coaching and teaching clients to optimize their business applications, he has been an Adjunct Professor at Berne University of Applied Science in Switzerland since 2007.
Micha has extensive experience in creating intuitive and powerful productivity tools for software developers. He is the founder of Paw, a company that publishes a fully-featured collaborative API Client and Design tool on Mac. Paw was acquired by RapidAPI in 2020. Since then, Micha puts his efforts in building a suite of tools for API development.
Gunnar is the Chief Technology and Innovation Officer for Capgemini Europe North and Central. He is also one of 13 Master certified Architects across the Capgemini Group.
I'm a big fan of engineers and believe one of the best things we can do is empower them to create more. That's why I co-founded Stepsize where we help engineering teams manage technical debt, the #1 cause for developer inefficiency.
My background is in maths and machine learning, but as a startup founder I've been brought to work as an engineer, data scientist, product owner, designer, and more. I'm very curious and love zooming into the details just as much as zooming out to the big picture.
Natalie is an avid learner and question asker, an OpenAI ambassador, a Google Developer Expert for Go, a public speaker and a sailor.
Currently she is heading everything tech related at a Stealth Mode startup, organizing tech conferences (Security, SRE, AI and Go), and the Berlin chapters of the Go and Women Techmakers user groups.
She worked in 4 continents as a Lead Developer Advocate, Engineering Manager, Software and Hardware Engineer, and a Co-Founder of a mobile start-up. In her free time, she is wondering if there is life on Mars.
Sharona is a Cloud Solution Architect at Microsoft specialized in Data & AI, with a focus on industries like retail, agri, and manufacturing. She has gathered her experience by hands-on data projects by working for Microsoft Consultancy companies and a Dutch international bank.Sharona combines her love for data and technology, and business by working together with eg data engineers, architects, and C-level. She considers having the right strategy in place as the most important part in every cloud and data journey. Tackling challenges and come up with reliable and future proof solutions is what she does.
Boydlee is MIT Group's Chief Technology Officer. He oversees the product and development for a number of businesses within the MIT portfolio, leading the engineering, test and cloud/infrastructure teams. Boyd has more than 20 years of software and product development experience, both in the enterprise and startup worlds.
Deepak brings close to two decades of expertise in the design, architecture and development of complex software products. Prior to BoxyHQ he was the CTO at Red Sift, a fast-growing cybersecurity scaleup. Prior to that, he was the founder of ContentSift and the first technical hire at Apsmart (acquired by Thomson Reuters). He has led product and engineering teams at several startups and worked on the Opera Mini and Mobile browsers, a product loved and used by millions of users across the globe.
Frederic Rivain is a passionate CTO, who joined Dashlane after several years working in Gaming, Gambling and eCommerce. He is eager to learn, innovate and have fun with his team, so that Engineering can efficiently support the Dashlane business and offer the best service to Dashlane users. Outside of work, he always keeps very busy, being the proud father of 3 daughters. He needs his frequent dose of sport, as he likes to practice French boxing and trail running.
CTO and CoFounder at Cycode, with extensive experience in cybersecurity and product development. Former founder of FileLock, which was acquired by Reason Security in 2018, a serial entrepreneur and former Unit 8200 officer of the Israel Defense Forces.
Victoria van Roosmalen navigates others towards informed and thoughtful actions by sharing her expertise in IT, cybersecurity, and privacy-related affairs. As a CISO & DPO, she drives the information security and privacy governance at Coosto—an all-in-one social media management solution ranked no. 1 in the Netherlands. She is an ambassador of ISACA's SheLeadsTech program, serves the IAPP within the Training Advisory Board, and participates in working groups of new industry standards and materials. Committed to empowering a brighter future, Victoria is determined to help others stay ahead and reveal the seemingly impossible yet possible.